Prepare your fishing rods, it's time for a new tournament in Animal Crossing: Pocket Camp (Free)! From now until August 20, head down to Lost Lure Creek to catch some event-exclusive fish for Chip and win some really appealing prizes alongside heaps of fish in aquariums.
Fishing Tourney #5 it's being held at the game's freshwater source, snaking through the woods. Special fish species available to catch during the tournament are guppy, piranha, and golden koi. As always, a golden rod is available to purchase for 80 Leaf Tickets, the premium currently available. The golden rod allows you to catch two fish with every successful cast instead of one; it's absolutely not necessary to use the golden rod to complete the event, but it definitely helps unless you're willing to revisit the game every three hours for nearly a week.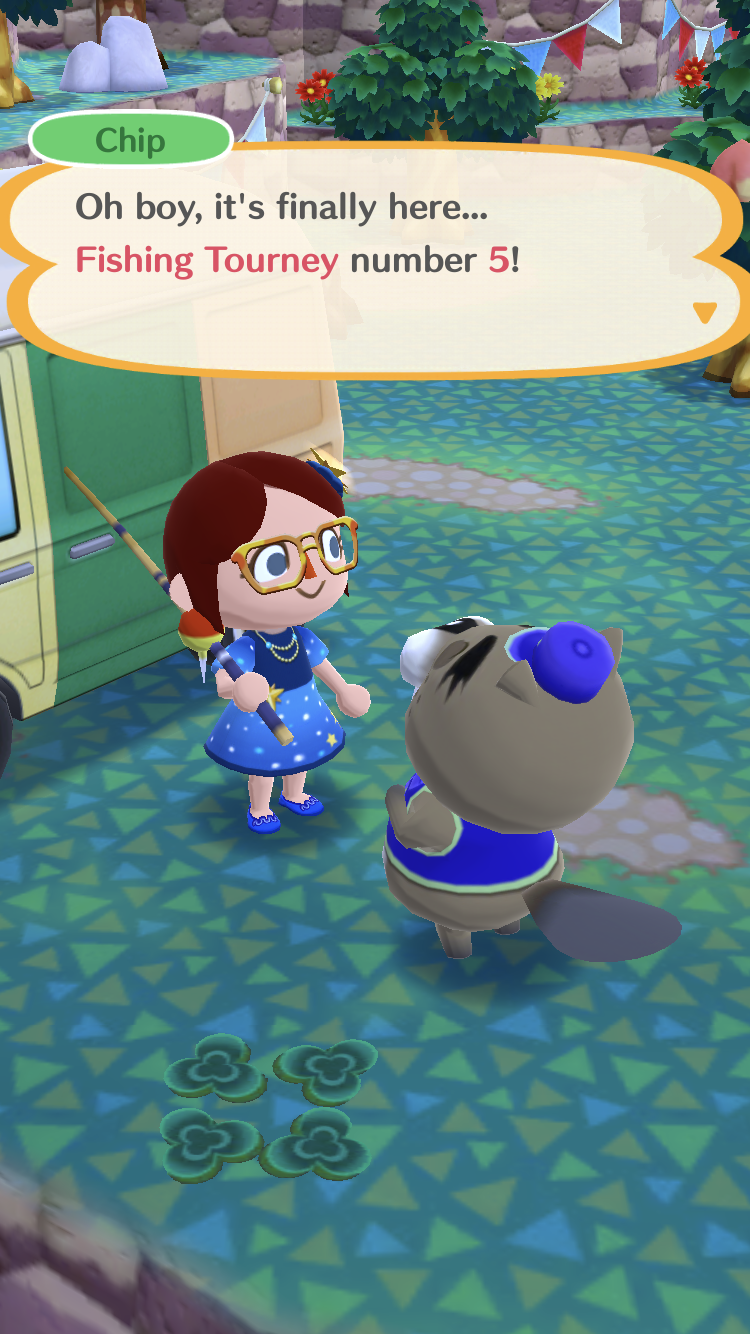 In Animal Crossing: Pocket Camp, the fishing tournament rewards come based on reaching total size goals or completing event challenges (such as catching X number of a specific fish). Each of the three event fish – guppy, pirahna, and golden koi – can be won in aquariums. The other furniture you can earn in the event is what I'm really excited for: the Grand Elephant Statue!
The clothing rewards are actually pretty good too; I really enjoy the options available in Animal Crossing: Pocket Camp that I can't wear in any of the console titles to date. You can get Chip's Hat and Chip's Vest, so in future tournaments you can play twins with the host. For a look to match the Grand Elephant Statue, you can earn a Lotus Hairpin, Tropical Sandals, Purple Kurta, and Orange Sari.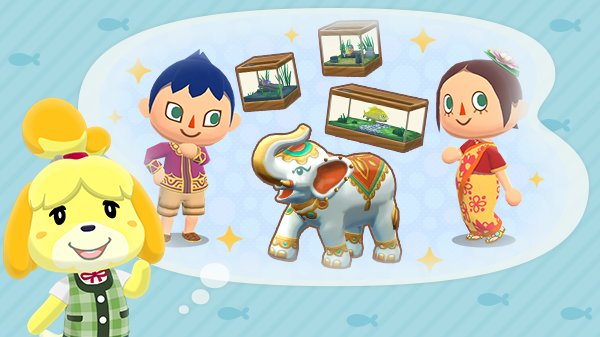 Chip's Challenges offer up a total of 45 Leaf Tickets in rewards, the only real reason to try and hit the targets unless you're a candy fiend. In that case, you'll love the bronze and silver candy given out, as well as the duplicate items you can later send off with Gulliver.
Animal Crossing: Pocket Camp is the Nintendo series' first foray into the mobile, free-to-play realm. Eli reviewed it upon its launch last year, and have a game guide available to get you to your peak mobile Crossing existence!
Fishing Tourney #5 is open from now until 2 a.m. Eastern time on August 19. Depending on your total catch size at the end of the tournament, you'll receive a bronze, silver, or gild trophy; you can pick it up from your mailbox on August 19 or 20th.