I feel like a broken record at this point with my disappointment for PUBG on Xbox One with each update almost fixing none of my issues with the release but thankfully PUBG Mobile (Free) is still great. Recent updates have added loads of new content and fixed various things. Today's in game update that weighs in at under 20MB on both iOS and Android adds a new Mission Impossible – Fallout theme. Watch the trailer for the special event below:
As with most in game tie in events, this one lets you unlock various themed items. In addition to that, there will be music from the movie and parachutes themed after the film as well. The rewards you can unlock include themed outfits that will be unlockable only during the campaign. The update also adds new challenges across the Team Rush, Survival, and First Person modes. Out of all the updates coming to PUBG Mobile, this is definitely something I didn't expect.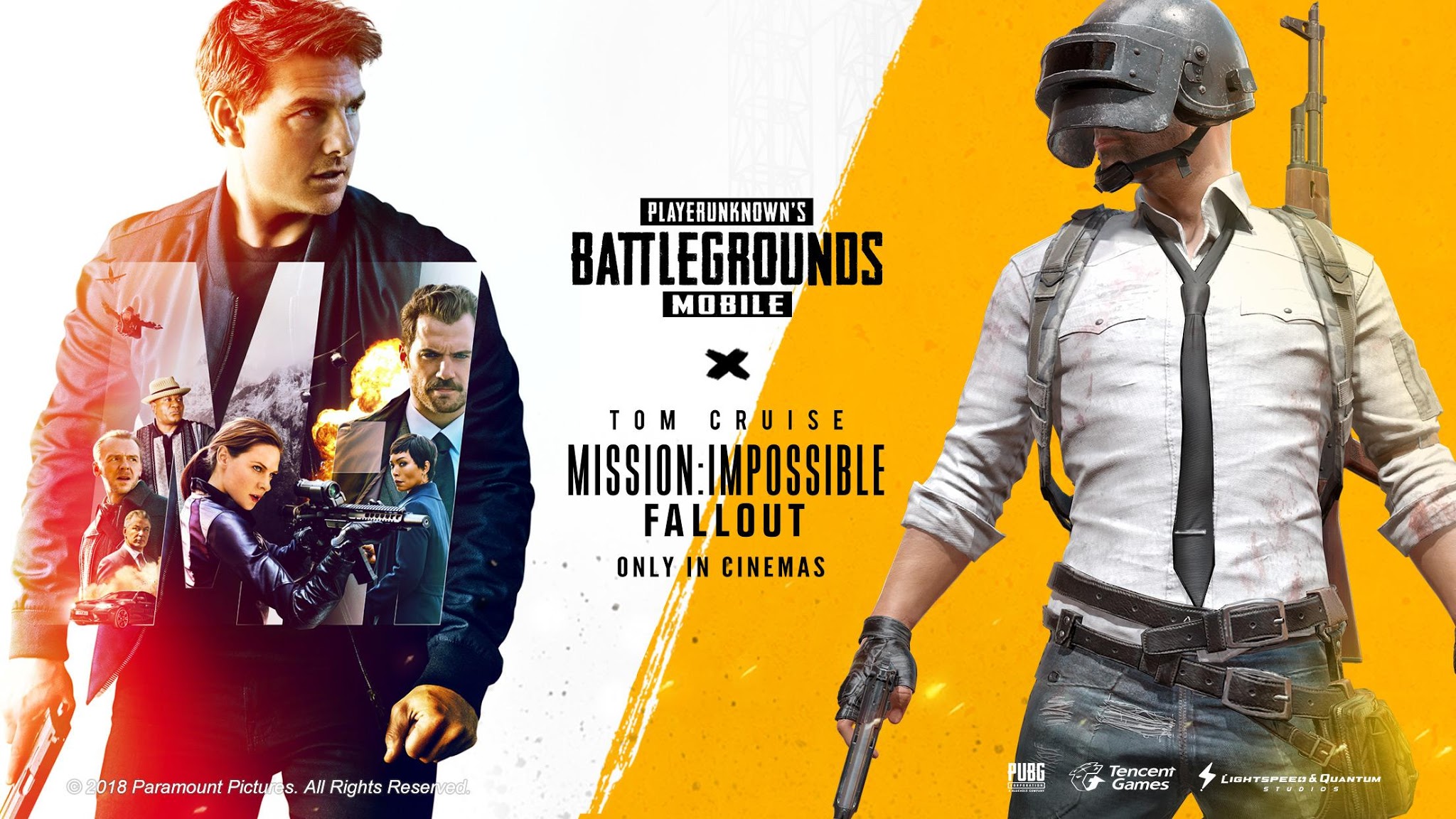 If you haven't booted up PUBG Mobile in a while, now is a great time to check it out. A lot has changed and mostly improved since launch. While my portable Battle Royale thirst has been mostly satiated by Fortnite on the Switch, I still boot this up for a game here and there. If you're still wondering about which of the massively popular Battle Royale IPs is better as a port, read Carter's comparison here.