Award winning two-input rhythm game, Muse Dash ($2.99) , developed by PeroPero Games, is slated to bring Chapter 2 sometime in the month of August. Chapter 2 will be the titles first major content drop since its initial release in July. If you've already cleared all current songs and unlocks, good news: you now have some additional content to hold you over until the impending release of Chapter 2!
Muse Dash recent minor content update comes in the form of two, 6-song DLC music packs with the addition of another Chapter 1 song for free. All additional titles include all three (easy, hard and master) difficulties for each song. A new tier of rating, Silver S, has also been added as part of the core game itself. While 'Music Pack Vol. 1' and 'Music Pack Vol. 2' are now live on the iOS version of Muse Dash, the Android version has a short wait until it goes live (TBD).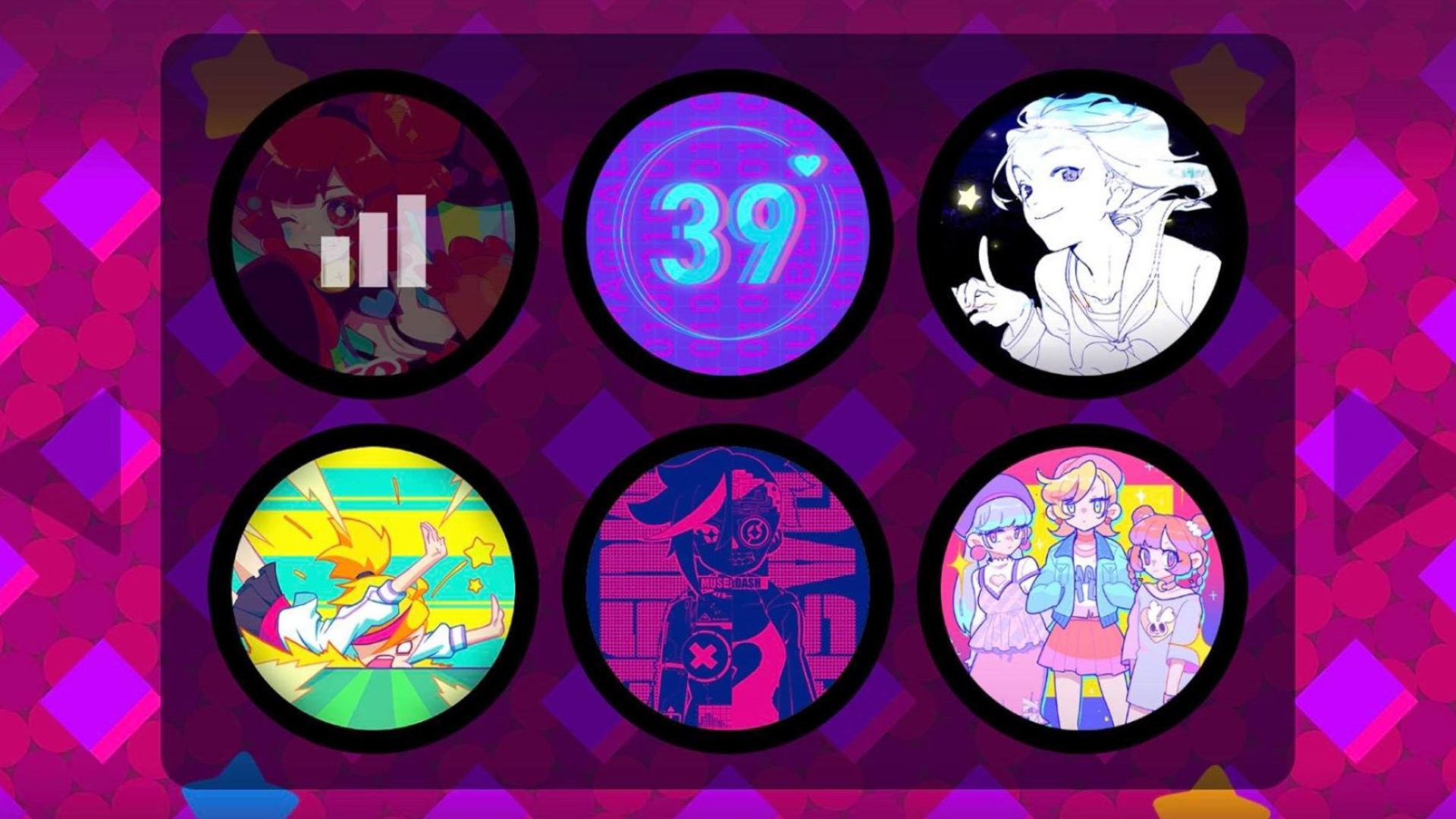 Chapter 1
'Disco Night' by ANK feat. Kumako
Music Pack Vol. 1 (DLC, $2.99)
1. 'Sunshine and Rainbow after August Rain' – yk!
2. 'Magical Number' – 味素
3. 'Dreaming Girl' – Nano&板燒鵝尼子
4. 'Daruma-san Fell over' – Ncha-P
5. 'Different' – Ncha-P
6. 'The Future of the Phantom' – Ncha-P
Music Pack Vol. 2 (DLC, $2.99)
1. 'Oriens' – ginkiha
2. 'PUPA' – Morimori Atsushi
3. 'Luna Express 2032' – Sakamiya feat. Mao Komiya
4. 'Ukiyoe Yokochou' – Chaos City Niigata
5. 'Alice in Misanthrope' – LeaF
6. 'GOODMEN' – Ebimayo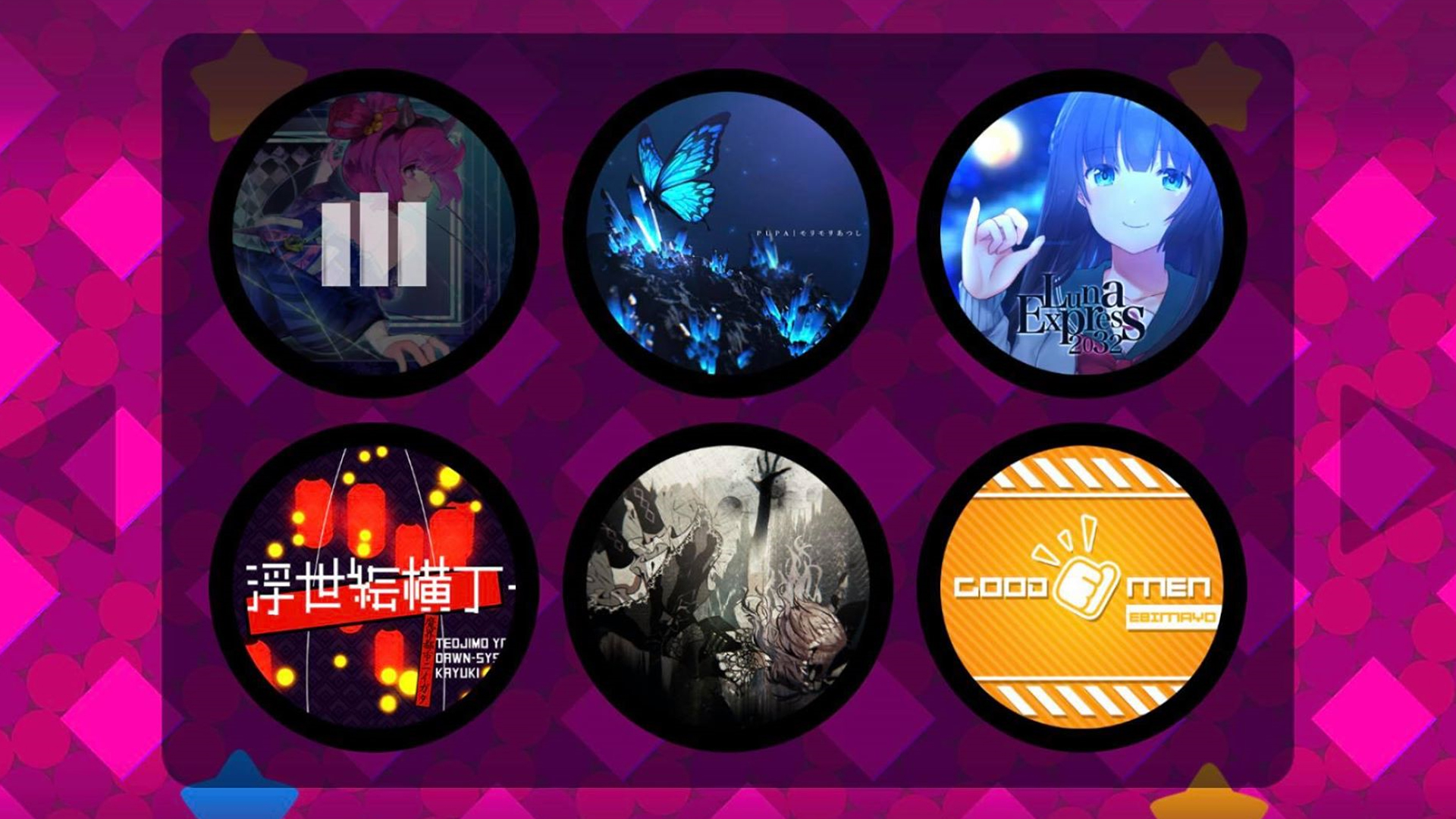 The additional song included in Chapter 1 is a welcomed addition to an already solid lineup of 30 other tracks. The first DLC pack, Music Pack Vol. 1, leans on the easier side of difficulty with an emphasis on fun note tracks and more approachable set of dance/electronic/vocaloid tracks, with its most difficult track coming in at a 5 rating on "Hard" difficulty. The second DLC pack, Music Pack Vol. 2, ramps in difficulty from the start. Music Pack Vol. 2's lowest "Hard" track clocking in at 6 rating — with the rest at 7 or 8's. Buyer beware, Music Pack Vol. 2's songs are chaotic, borderline happy hardcore/gabber at intense moments and if you've been a more casual fan of Muse Dash, Music Pack Vol. 1 might be a better choice. I've yet to full combo any of the Vol. 2 track on "Hard" — this coming from a Level 119 Muse Dash vet.
Overall, both content packs are great additions and well worth the asking price of $2.99.  If you're a fan of Muse Dash, it's a nice tip to the developers in hopes we get a continuous drip of new songs, content and chapters over the course of 2018 and beyond.