Each and every day new mobile games are hitting the App Store, and so each week we put together a big old list of all the best new releases of the past seven days. Back in the day the App Store would showcase the same games for a week, and then refresh those features each Thursday. Because of that developers got into the habit of releasing their games throughout Wednesday or very early Thursday in order to hopefully get one of those coveted features spots. Nowadays the App Store refreshes constantly, so the need for everyone to release all on the same day has diminished. Still, we've kept our weekly Wednesday night format as for years that's the time people knew to check TouchArcade for the list of new games. And so without further ado please check out the full list of this week's new games below, and let us know in the comments section which games you'll be picking up!
---
Chicken Rider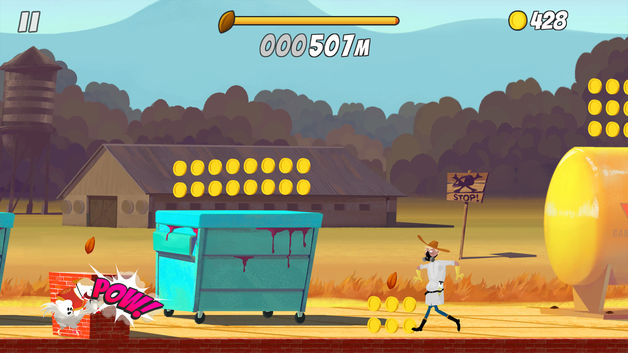 iTunes Description
Chicken Rider is an endless runner game in which the player takes control of the young polar bear. The little bear is fighting for an animal freedom. But during the attempt of chicken liberation not everything is working according to the plan. Our hero accidentally turns on the alarm and he is forced to flee on the only one vehicle left… the chicken.

During the gameplay player will be able to use different crazy power-ups, among which you will find Squirrel Commando or a typical American redneck! After every run the player will be able to buy different outfits for the bear and unlock new "mounts"!
Forum Thread: Chicken Rider (by PlayWay/Red Dev Studio)
---
Dark Things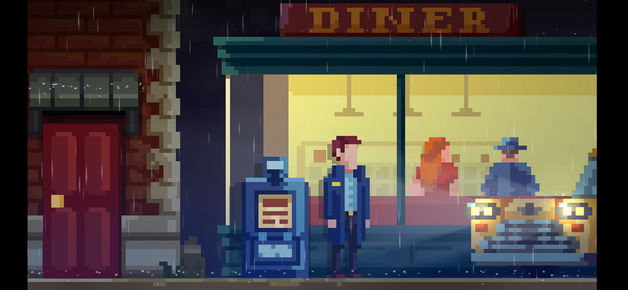 iTunes Description
Classic Point & Click quest. Mr. Doe will have to take up strange things, solve riddles and find out dark, dark secrets … But he must try so that no one knows his own secrets.
Forum Thread: Dark Things (by Miroslav Berezovsky)
---
DueLito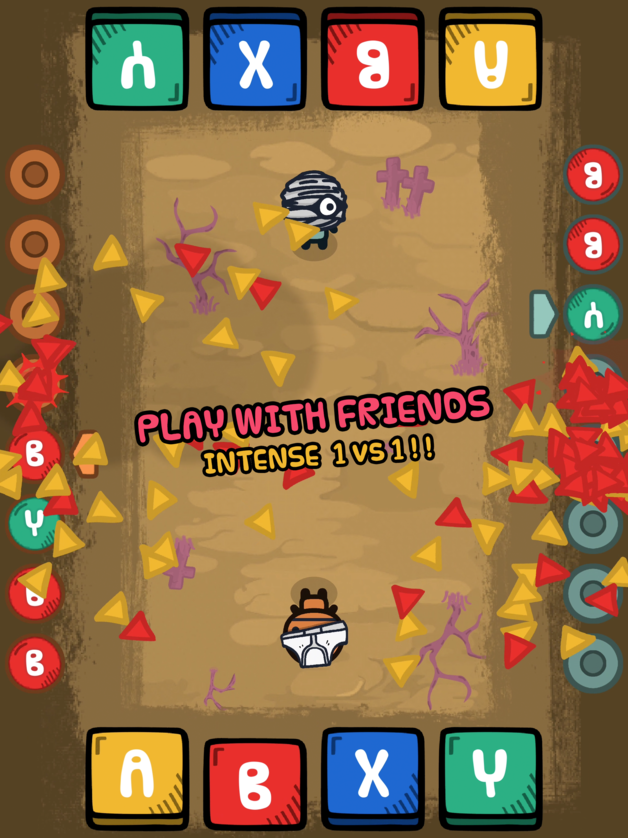 iTunes Description
DUELITO – Endless Arcade TapFight Duel

Prepare to tap it! An intense arcade tapfight designed to test your skills and reflexes to the max. Fight your way through the leaderboard and become a DUELITO master!

Unlock a lot of awesome TAPBUDDIES, featuring Papito the grumpy, Shombi the zombie, Peekeeper (no comments) and many more!

Grab coins and try your luck on the SPIN2WIN. Find your perfect TAPBUDDY and break through to the top of the leaderboard!
Forum Thread: DueLito (by Juanma Altamirano)
---
Furistas Cat Cafe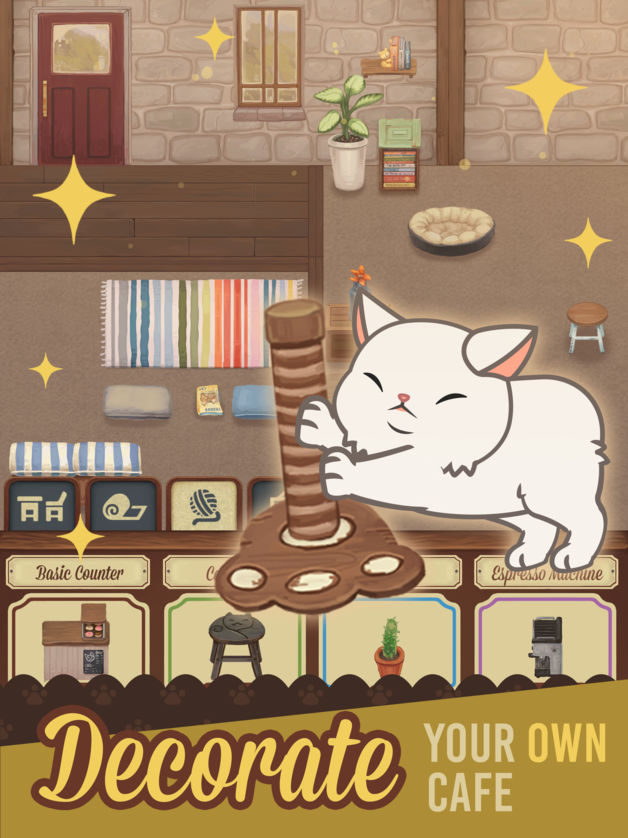 iTunes Description
Adopt an assortment of adorable cats, help your customers find their purrfect match, and customize your cafe to bring the ultimate joy! Furistas Cat Cafe captures the personalities of real life cats and will melt your heart. Some of the features that make Furistas the best cat game:

● Adopt & collect a wonderfully weird array of furry friends, based on real cats. Each cat has a fascinating backstory and behaviors specific to their personality.
● Match cats and customers with similar personalities together to maximize happiness, which unlocks more cattos for you to collect.
● Customise your cafe! The cafe is fully customizable from the walls to the floor. This gives you full control of creating your own space. Did you want to turn the cafe into a cute cat playground or a Gothic lair? It is completely up to you!
● There is a gentle adoption narrative that runs throughout the game, subtly encouraging ethical pet ownership (many of the cats in the game are rescue cats!)
Forum Thread: Furistas Cat Cafe (by Runaway Play)
---
Hexa Knot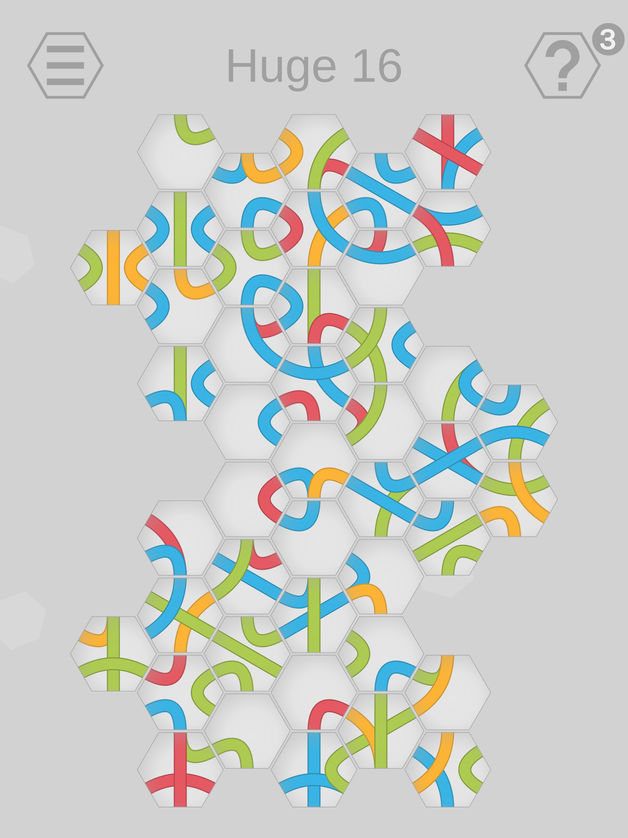 iTunes Description
Simple, minimalistic puzzle game.

Relax with simple rules. Your goal is to swap hexes to make colorful knots.

Small levels are easy, but larger will challenge your patience and perception.
Forum Thread: Hexa Knot (by Michal Gorny)
---
Kung Fu Z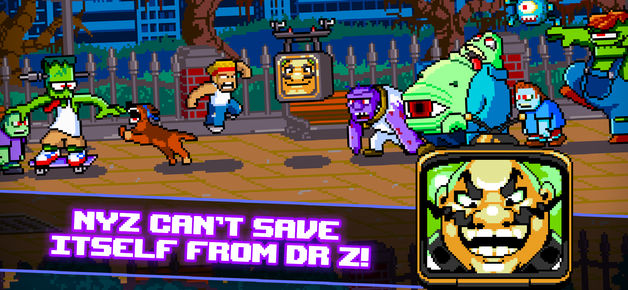 iTunes Description
Save the earth from a zombie apocalypse in Tiny Titan's new beat-em-up action extravaganza, Kung Fu Z! Meet Zak, martial arts enthusiast and unlikely hero, who finds his morning meditation interrupted by the walking dead. Now, armed with only his fists, his feet and his wits, he's got to save the city from the evil plans of the nefarious Dr. Z!

Features:
– Classic arcade action and crazy combat with an idle twist!
– Retro-perfect music and graphics!
– Upgrade and customize your hero with tons of gear!
– Battle epic bosses!
Forum Thread: Kung Fu Z (by Tiny Titan Studios)
---
Lee vs the Asteroids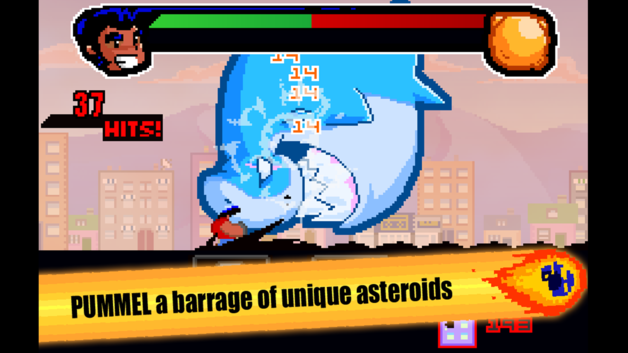 iTunes Description
Ever find yourself fantasizing about saving the world from massive asteroids shaped like sharks and candy using nothing but your hair? Of course you have!

Introducing the new 2D side-scrolling pixel art clicker game from 8BitBite: LEE VS THE ASTEROIDS!

Gobs, heaps even, of asteroids for you to send *BANG* *ZOOM* straight to the moon!
Forum Thread: Lee vs the Asteroids (by 8BitBite Games)
---
Marble Legends 3D Arcade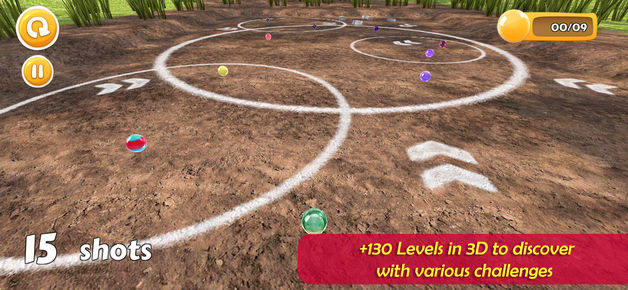 iTunes Description
Experience marbles in an entirely new way in this exciting physics based simulation game with stunning graphics, lot of action and challenges to play and enjoy anytime, anywhere! Explore 130+ levels and challenges in single player mode to win Marblecoins and Marbliums and to unlock tons of new marbles! Collect, build and trade extraordinary marbles, and defy your friends to win their own marbles in Multiplayer arenas!
Forum Thread: Marble Legends 3D Arcade Game (by Spawn Digital!)
---
Mega Missile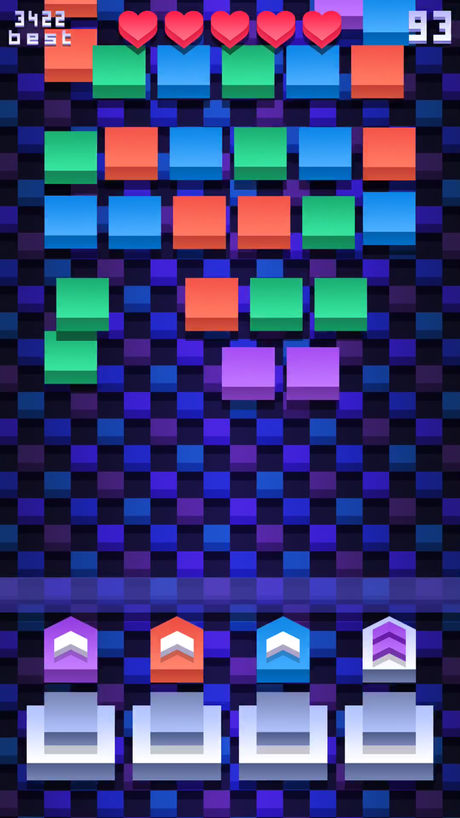 iTunes Description
Note this game is optimized for all iPhone and iPad screen sizes including iPhone X.

Mega Missile is a color based tile shooter. Tap the screen near the four launchers at the bottom of the screen to shoot. Shoot tiles of matching colors to get points. If the shooter and the tile do not match in color you will lose a heart. Destroy the tiles before they reach the bottom of the screen.
Forum Thread: Mega Missile (by Pixonite)
---
Monster Push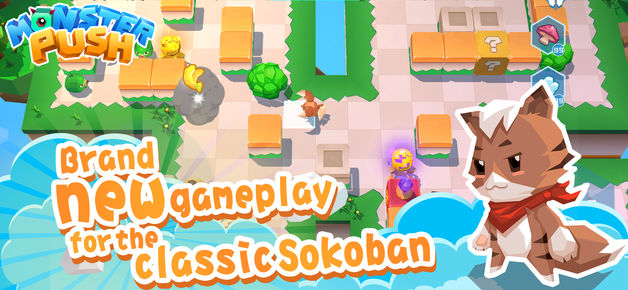 iTunes Description
Monster Push is a cute puzzle action game. You could play a role as lovely creatures, a fox, a tiger, even a panda. Push boxes to beat monsters, collect items, unlock new characters and their skills. Each of the creatures has its own unique skill system. Complete all the challenges by defeating monsters with your wisdom and strategies!
Forum Thread: Monster Push (by SOULGAME)
---
Orbit Strike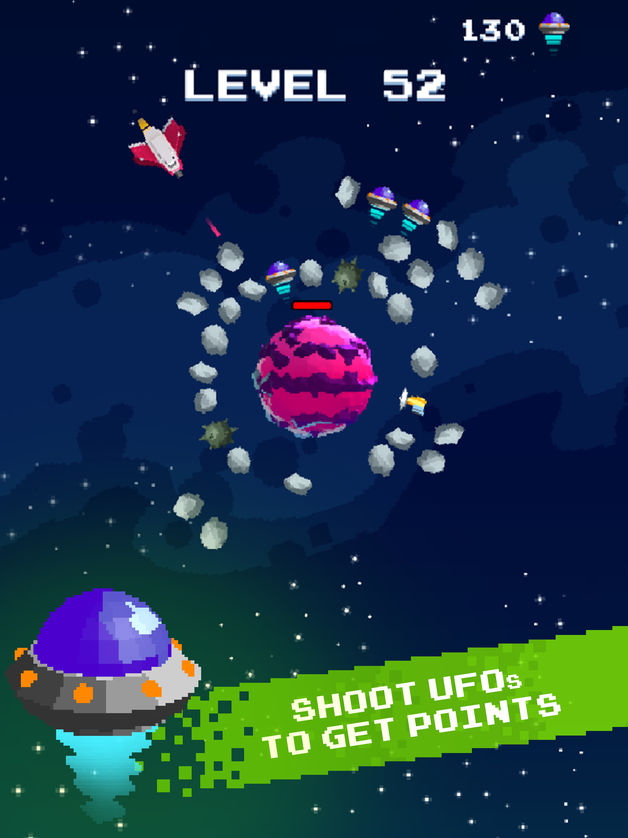 iTunes Description
Orbit Strike is a pixel space shooter in which you orbit around the planet shooting asteroids.

Shoot the asteroids as you orbit around the planet
Avoid shooting friends
Shoot UFOs to get points
Forum Thread: Orbit Strike (by TapMen)
---
Pocket City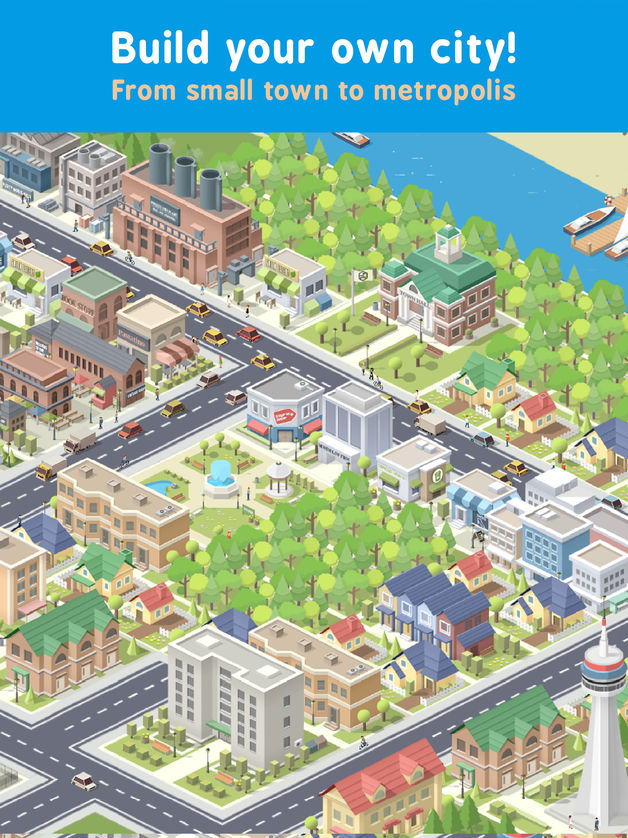 iTunes Description
Build your own city as the new mayor. Create residential, commercial, and industrial zones. Build parks and recreation spots. Respond to crime and disasters. Watch your city come alive!

No microtransactions or long wait times! Everything is unlocked and rewarded through gameplay.

Pocket City re-imagines classic city building simulation gameplay for iOS devices.
Forum Thread: Pocket City (by Codebrew Games)
---
Skater – Let's Skate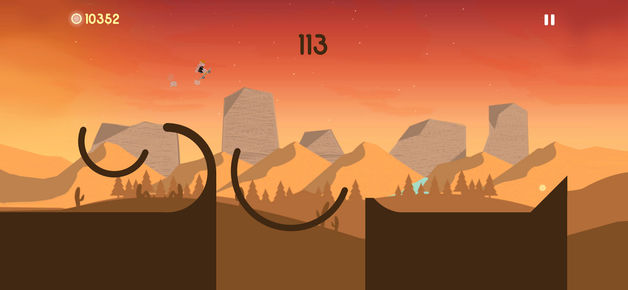 iTunes Description
Grab your skateboard right away! A picturesque parkour game with easy control while requires challenging skills. Fabulous scenery and rich levels are just enough to immerse yourself in.

Your goal is to step on your skateboard, going through various obstacles and ravines, as well as not falling or hitting the ground. Complete your World Tour!
Forum Thread: Skater – Let's Skate (by ZPLAY)
---
Someplace Deathly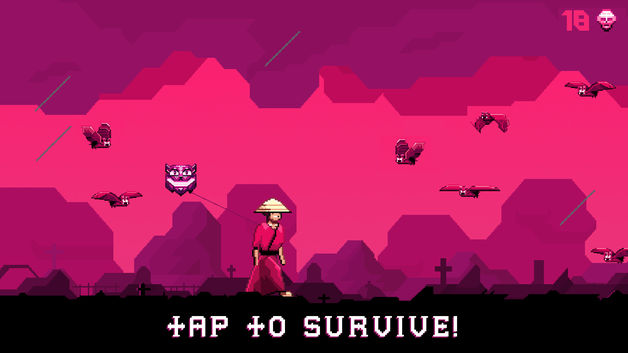 iTunes Description
You are the dæmon CatHead.
Your Human has been mortally wounded and left for dead.
Now it's up to you to defend him from the evil killer bats…
…and escape to the Land of the Living!

Welcome to Someplace Deathly an action-packed endless walker designed for touch screens. Featuring drop dead pixel art from Astronaut Curve and original music from writer/producer Luke Coltman.
Forum Thread: Someplace Deathly (by James Bolton)
---
Spark AI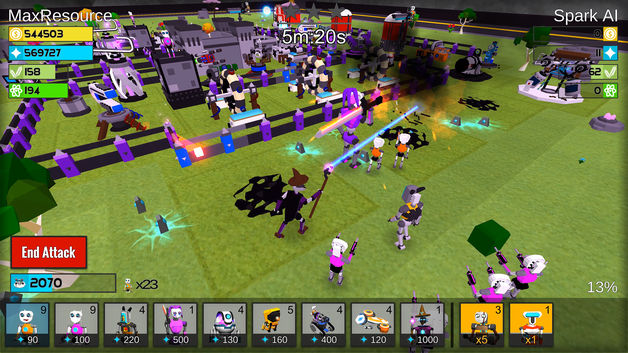 iTunes Description
Join us for world domination! Build your fortress, defend it, farm, attack, explore the dark mines.

• Build and defend your fortress with OP defenses, traps, and walls
• More building freedom than you would expect from our AI overlords
• Control robots in FPS mode to explore your base and sandbox style mines
• Craft weapons, fight rogue AI, collect resources to upgrade better defenses
• Collect resources (Spark, Gold, Lithium, Organics, Gems)
• Farm crops, cows, sheep, chickens
• Fulfill shipment requests with farmed items
• Gather a clan of allies and share troops
• Attack opponents to loot resources
• Unlock unique AI troops and powerups to destroy enemy bases
Forum Thread: Spark AI (by Blue Legend Games, llc)
---
Swing Fruit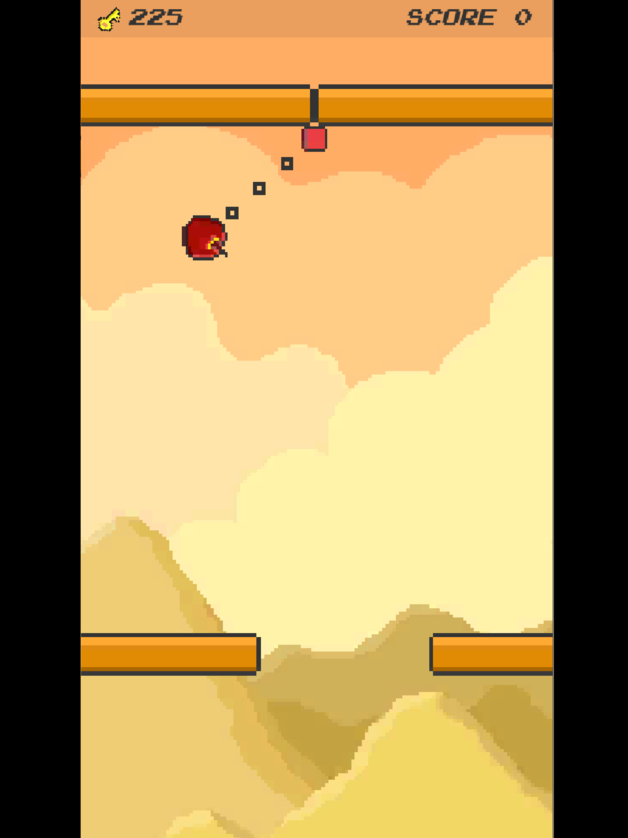 iTunes Description
"Swing Fruit" is a very simple game.
You must touch carefully. Do not hit the wall.
Collect the keys between the walls.

You can collect the keys and choose different fruits.
It's different in size and shape so you can have another fun.
Forum Thread: Swing Fruit (by debugStage)
---
Wild Blue Yonder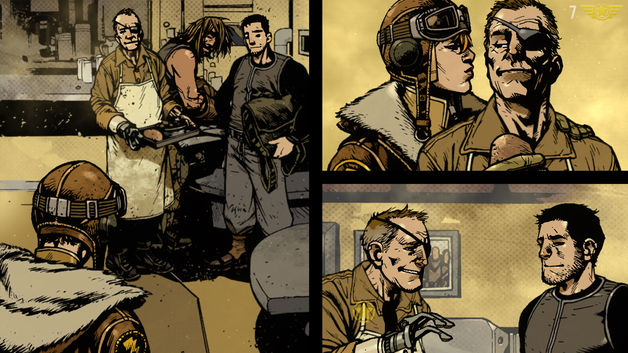 iTunes Description
Set in a post-apocalyptic future where most of humanity has retreated to the sky. The story follows a fighter pilot, Cola, as she and her family fight to survive. They live on their mother ship, The Dawn, a craft that never refuels and lives on the beams of sunlight high above the clouds. All in the sky would kill to possess it, including the ruthless Judge and his armada.
Forum Thread: Wild Blue Yonder (by Noble Transmission Group)
---
Zion Wars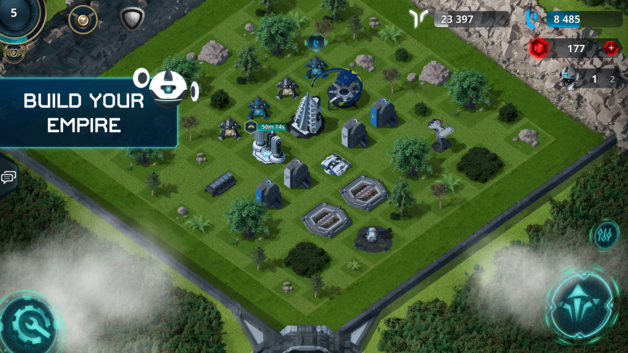 iTunes Description
Build a mighty air fleet, strike with strategy and become a combat legend.

Play Zion Wars and build your empire in this free strategic game.
Build up your territory, increase your production, upgrade your fleet and battle other players in this new world.
Forum Thread: Zion Wars (by Erlog)
---
1 vs Zombies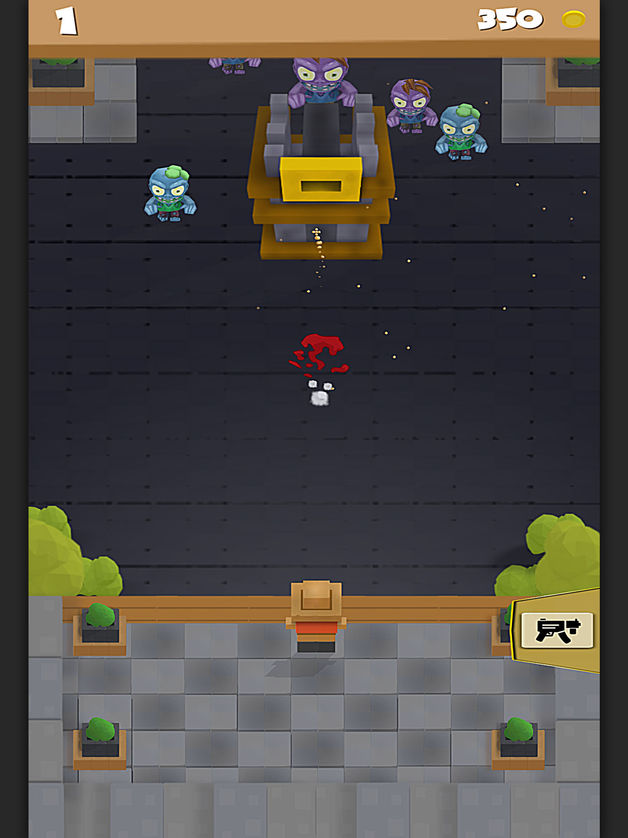 iTunes Description
The Zombie Apocalypse is here!!
Its up to you, to defend the town.
Slay as many zombies as you can.
Defeat the Boss zombie to survive the hurding zombies!!.
Stock up on weapons to help you survive.
Collect coins for beating Boss Zombies, to use for weapons, upgrade guns, grenades, firewall and more.
Forum Thread: 1 vs Zombies (Adam Rogan)