Atari is preparing for another update to Rollercoaster Tycoon Touch (Free), but this time it promises to be wet and wild! Originally released just over a year ago in February 2017, the game recently received another major update that introduced scenarios, but the Water Park expansion being released next month still promises to be the biggest to date.
Rollercoaster Tycoon Touch brings the massively popular PC title to a free-to-play mobile title that features a card pack system. The coaster creator is designed for touch screens, which I find makes it a bit easier than it is in the games ports (for example, Rollercoaster Tycoon Classic – you can read the TouchArcade review here). Otherwise, keeping in mind the free-to-play model, it plays quite like the original titles: build and manage your dream park, and make it as successful as possible.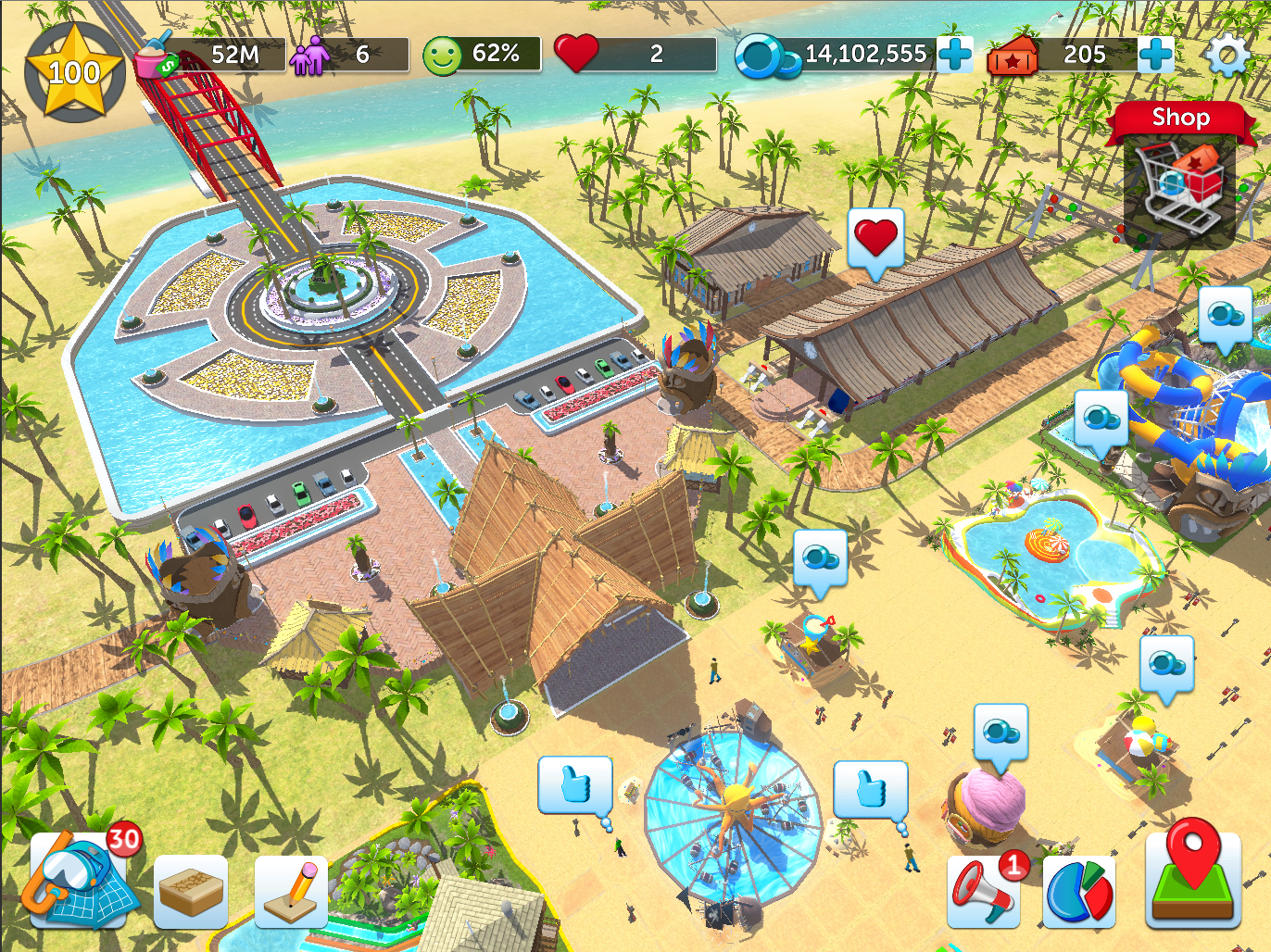 One thing that's been missing from Rollercoaster Tycoon Touch, though, is the ability to go partial or full-on water park with your design. The Water Park expansion includes a whopping 40 new attractions: 14 rides, six restaurants, nine decorations, five utility buildings, three shops, two water coasters, and an entertainer are awaiting players who are seeking a distraction from the hazy heat of August.
The expansion offers players the opportunity to open a permanent water park with twelve land expansions available. The two water coasters are fully customizable with special inserts, and when you're done the designs can be saved as blueprints. New scenarios will be available to boost your park's performance. Meanwhile, there's a new currency to start saving: Aqua Coins can be collected from Water Park attractions and invested right back into your park.
This isn't the last big update planned for Rollercoaster Tycoon Touch. Tony Chien, Senior Director of Marketing at Atari, states: "The fun will just keep on coming as we have big plans to keep expanding the content available to players in the coming months. We can't wait to see what sort of over-the-top and awesome parks our players will create with the tools we provide."
The Rollercoaster Tycoon Touch Water Park expansion will be available as a free update to the title on both iOS and Android, and will be released sometime next month. If you haven't picked up the title in awhile, that gives you plenty of time to get up to date on the Scenario Mode as well as the Summer update (which has seasonal cards, so get them while you can!).