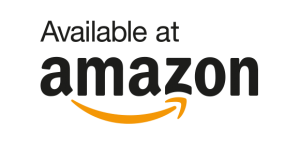 One of the best ways you can support TouchArcade is by doing your Amazon shopping through a TouchArcade affiliate link. We've set up the easy to remember toucharcade.com/amazon too if you want to type that in or bookmark it. We get a small percentage of anything you buy through any of these links, which otherwise would just go to financing Jeff Bezos's moon laser or whatever else he's up to now, and it goes a long way to supporting the site at no additional cost to you. These Amazon Items of the Day articles are all products we have used ourselves, and feel are things that the TouchArcade audience might be interested in!
---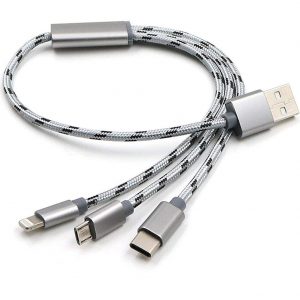 As a conference I was at a while ago I got a pretty neat piece of swag: This charging cable that had multiple ends, but like most pieces of swag, it was a total piece of junk and quickly broke. Regardless, the idea was super cool, so I scoured Amazon for similar items that didn't look like they'd self destruct after a couple uses. That's when I took a leap of faith on this 3 in 1 charging cable, and have been super satisfied with it ever since.
I really try to avoid no-name cables, but due to the way Apple handles licensing of Lightning cables, it's hard to ever imagine a reality where there's an official MFi certified multi-headed cable like this- Leaving us in weirdo no-name cable purgatory if we want similar functionality. As I've mentioned in other articles, I'm big on minimalist packing when it comes to the cables and chargers I bring, but I have a bunch of different devices I carry that all get charged in a bunch of different ways.
My Switch charges over USB-C, my iPhone charges over Lightning, and my various USB battery packs charge via Micro USB. Instead of three different cables, I now just bring these. The cable itself seems to be of decent quality, as the ends are all reasonably constructed and the cable itself is nylon braided. It's short enough that it can't really get tangled, which is nice too. The Amazon description shows someone charging multiple devices at the same time, but this doesn't seem like the best idea to me as at best, both things are charging half as fast? I just carry two instead, and limit the cables to charging one thing at a time.
At $7.89 as of this writing, this 3 in 1 charging cable is in line with what you'd normally pay for a generic charging cable anyway, and I really like what a multi-tasker this particular cable is. It really has helped me simplified what I carry, as rarely does everything I have need to be charged at once, but it's real nice having a cable that can charge everything I carry, if it needs it.
---
Thanks for checking out today's Amazon Item of the Day, and as mentioned before, even if you're not interested in this particular product, buying things from Amazon by first visiting toucharcade.com/amazon is immensely helpful in supporting the site at no additional cost to you. If you want to take things a step further, you can check out our Patreon, but either way we just appreciate you sticking with us and continuing to both visit and contribute to the TouchArcade community over the years! If you've got a product you're interested in seeing featured in an Amazon Item of the Day, don't hesitate to reach out. The best way to get in contact with us is via email at [email protected] and be sure to include "Amazon Item of the Day" in the subject.