Each and every day new mobile games are hitting the App Store, and so each week we put together a big old list of all the best new releases of the past seven days. Back in the day the App Store would showcase the same games for a week, and then refresh those features each Thursday. Because of that developers got into the habit of releasing their games throughout Wednesday or very early Thursday in order to hopefully get one of those coveted features spots. Nowadays the App Store refreshes constantly, so the need for everyone to release all on the same day has diminished. Still, we've kept our weekly Wednesday night format as for years that's the time people knew to check TouchArcade for the list of new games. And so without further ado please check out the full list of this week's new games below, and let us know in the comments section which games you'll be picking up!
---
Absolute Drift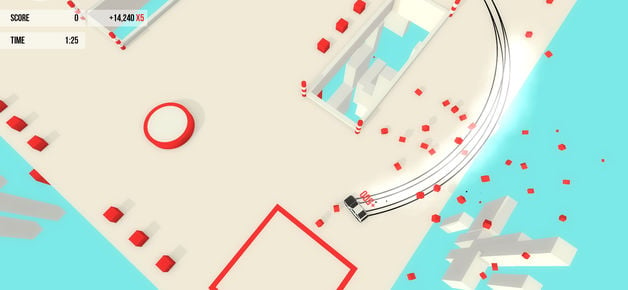 iTunes Description
In Absolute Drift, you will master the art of drifting. Practice your skills in Free-Roam and compete in drift events such as Driftkhana and Mountain Drifting. Note: This version contains all the Zen Edition content for master drifters. Key Features:

• Drive and customize 6 unique drift cars
• 3 Game Modes: Driftkhana, Drifting, & Mountain Drifting with 34 levels
• Custom Event and Drift Line Challenges
• 5 Midnight Events to Challenge the Most Seasoned of Drifters
• 5 Free-Roaming areas, each with unique levels and themes, from airports and docks to a floating metropolis
• Online Leaderboards
• Local Replays and Ghost Cars.
• 3+ hours of clean Drum & Bass and Electronic music by C41 and Nyte
• MFi Controller Support
Forum Thread: Absolute Drift (by Noodlecake Studios)
---
Air Strike – Galaxy Shooter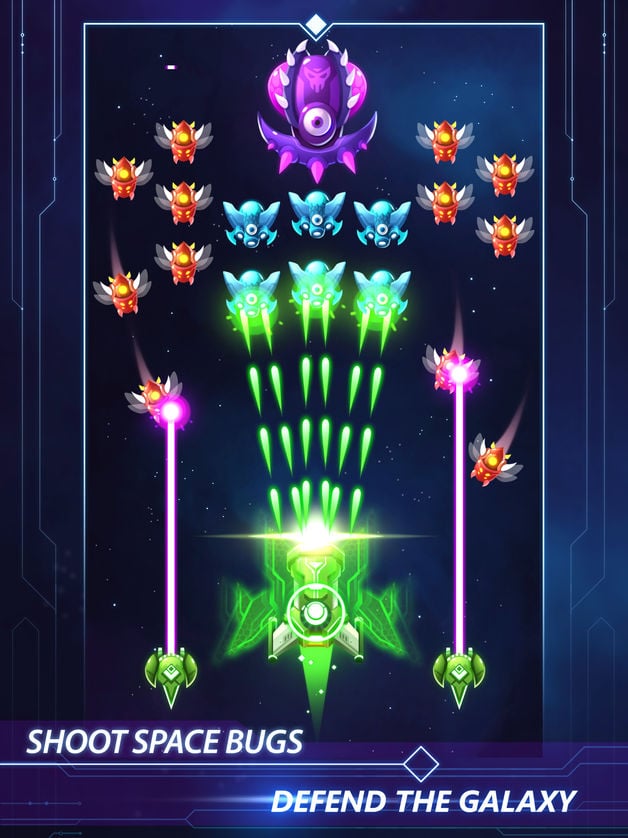 iTunes Description
Love shooting alien monsters? Like to blow them up and defend our galaxy? If absolutely YES,Air Strike – Galaxy Shooter is the best shoot em up game for you.

Our beautiful galaxy is under attack by evil alien monsters, and all are calling you, the Space Defender! As the guardian of the galaxy, you are the last hope of all civilians. You will take control of your aerocraft and fight against those space intruders, stopping their evil invading plans. Make sure that each battle you enter will be an epic one and shoot down every single monster that dares to swarm all over our galaxy.
Fail to strike the evil down? Never surrender, you brave shooter! Try again and take your revenge on the alien invaders.
Forum Thread: Air Strike – Galaxy Shooter (by GEM)
---
Ala Mobile GP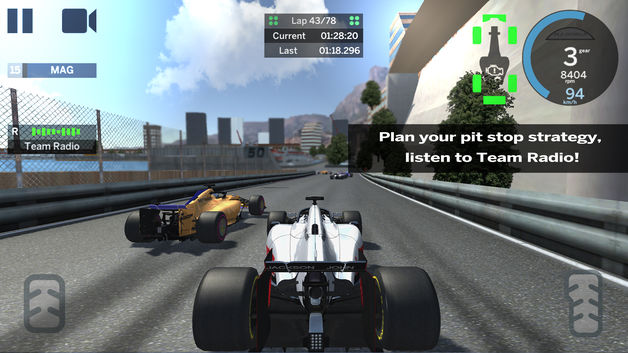 iTunes Description
Formation lap is almost over, as you push gently on the throttle and brutally steer one last time from left to right, trying to mantain a high temperature on your wheels. You know it's the key to get through the first corner as fast as you can. Probably it will allow you to make a good start and overtake the two cars in front of you. They already reached their starting spots.

It's time to lift up gas pedal and focus on that yellow line on your grid spot. While gently applying pressure on the brake pedal, you try to gain every millimeter the regulation permits, and perfectly line up your front wing with the white line defining your starting position.
Forum Thread: Ala Mobile GP (by CViGames)
---
Apocalypse Hunters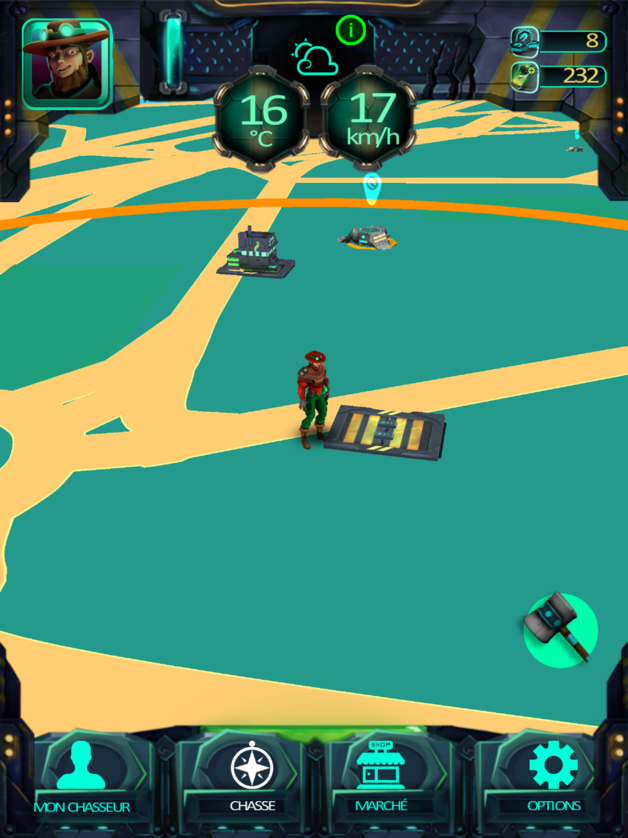 iTunes Description
Apocalypse Hunters is an active location based, fast paced collection card game (CCG), that interacts with the real weather! Build your deck and protect your city against all the creatures! Unlock new content and try new decks, to improve your strategy.

In an apocalyptic world where mankind plays God, a secret laboratory making living organic weapons with living creatures has exploded. The mutant beasts escaped with a unique virus. You are a bounty hunter and need to save the world from this threat neutralizing and capturing those monsters. Doctor Yuri who escaped from the explosion, will help you in your GPS quest.
Forum Thread: Apocalypse Hunters (by Apocalypse Hunters SA.)
---
Ball-Friends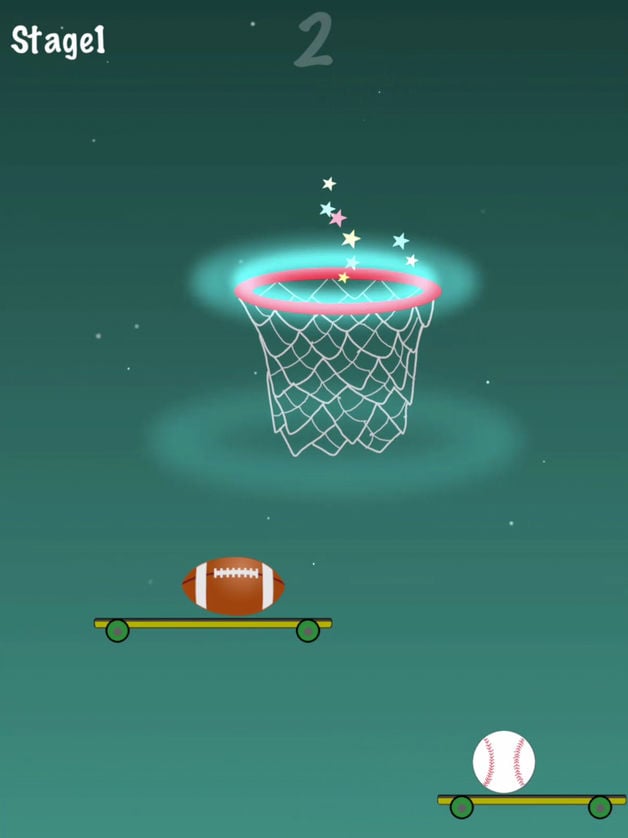 iTunes Description
Ball-Friends is a basketball game that uses four kinds of balls.
– basketball, football, baseball, soccer
Forum Thread: Ball-Friends (by Mpeople)
---
Bard's Gold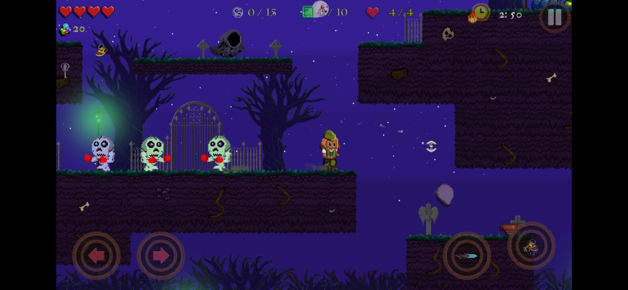 iTunes Description
Bard's Gold is a challenging platformer that let's you explore eerie worlds in a quest for a Goblin that stole your gold. Help the Bard to overcome the dungeon's many dangerous perils and use your new-found treasures to improve your character and to buy new weapons and gear!
Forum Thread: Bard's Gold (by Pixel Lantern)
---
BimbleBorn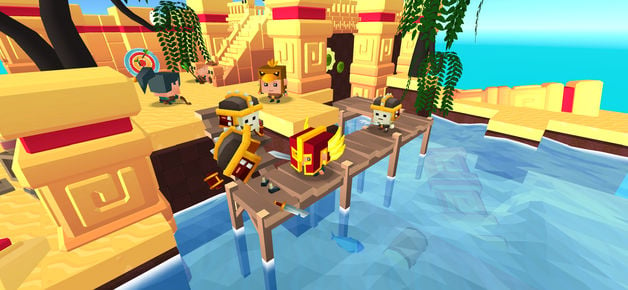 iTunes Description
It's a bright morning on the coast and the day is yours. Adventures big and small await, help summon a dragon or collect a few crabs.

Search for gold and glory or shoot the breeze with the locals. Relax as you explore a delightful world at a leisurely pace. Are you ready to let quest markers go and embrace the art of bimbling?
Forum Thread: BimbleBorn (by Matt Jogela-Hall)
---
BIOK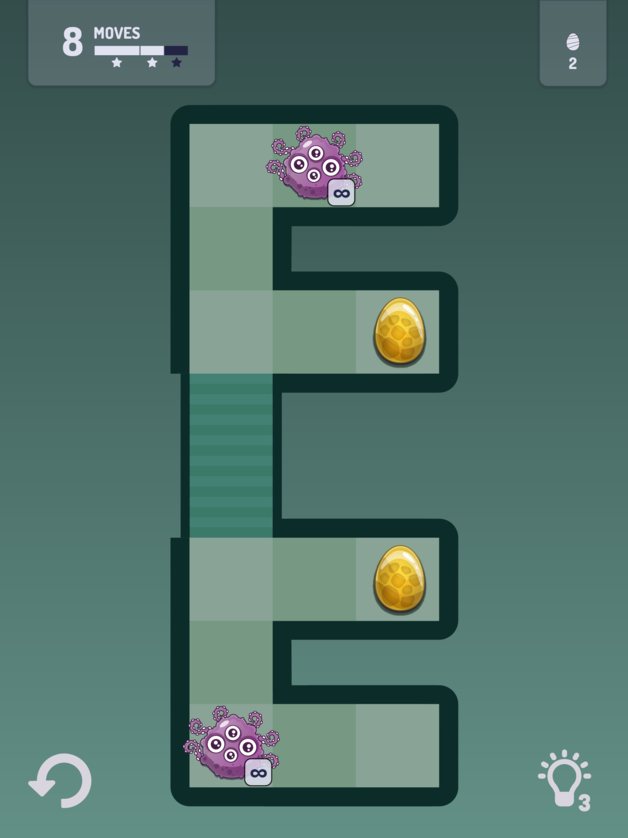 iTunes Description
BIOK is pure strategy and intuition. A board game for the ingenious and the acute minds.
Lead the creatures on the playing field to capture monsters and all kinds of items. Watch the monsters' eyes and guide them to their preys.

There are multiple solutions in each level, but the best strategists will strive for the maximum, with great skill and a pinch of logic.
Forum Thread: BIOK (by Nonostante)
---
Bloop Go!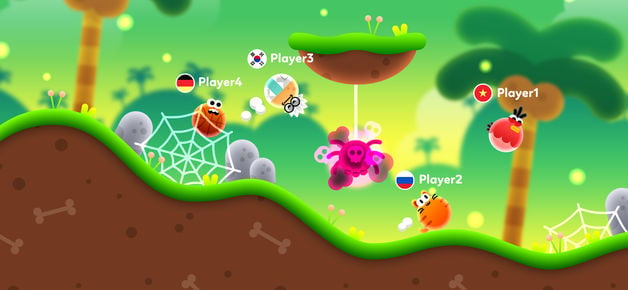 iTunes Description
Bloop Go! is a fun physics-based multiplayer racing game.
Roll, bounce, crush and destroy your opponents with crazy power ups to reach the finish line.
Forum Thread: Bloop Go! (by Bloop Games)
---
Boxing Star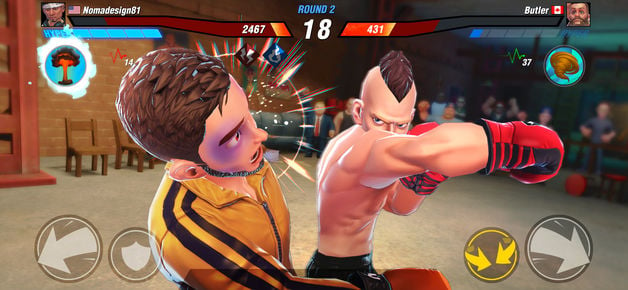 iTunes Description
Go for the K.O.!
Make Your Opponent See Stars!

Hey Kid, you think you have what it takes to reach the top and become the next great Boxing Star? Enter the world of Boxing, and seize it all! Rise from lowly street fights all the way up to become the World Champion! Arm yourself with custom gloves, hone your skills and Knock'em Out with a Mega Punch! Champions are made in the ring!
Forum Thread: Boxing Star (by Four Thirty Three)
---
Brighter Fighter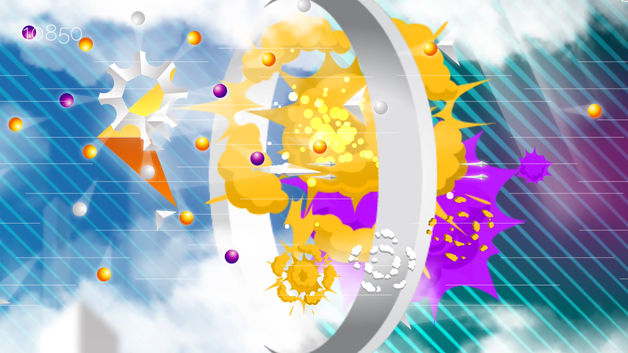 iTunes Description
Brighter Fighter is a classic arcade shooter with brilliant colors. Fly and blast your way through a dreamy galaxy.

Features:
• Colorful and bright graphics
• Power-ups and different weapons to make your journey fun and unique
• Easy one button controls for casual gaming
• Your voyage gets more challenging as you fight off new enemies and obstacles
Forum Thread: Brighter Fighter (by Brian Good)
---
CATZ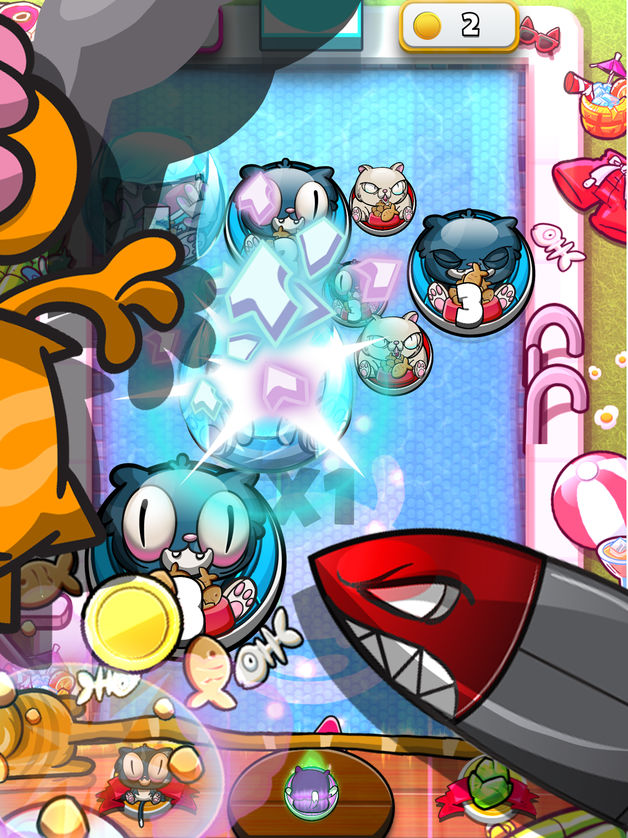 iTunes Description
Hold on to your paws and ready those claws! Here comes Catz!

The brand new arcade, puzzle shooter from Lu Studios. Take aim and fire those pucks to fill the screen and build your own bespoke board. Introducing the colourful characters and stars of Catz! Slip, slide and curl the cute Kittens, Chill, Stick and Freeze with the Ice Cat, Smash through obstacles with the mighty Sumo Cat, Blast away with Bomb and Multiply your score with The Mystic Multiplier Cat.

With vibrant backgrounds and unique soundtracks combined with addictive one-touch gameplay and many modes of gameplay. Catz delivers a purr-fect and unique experience on mobile like no other, everytime!
Forum Thread: CATZ (by LuStudios)
---
Cramble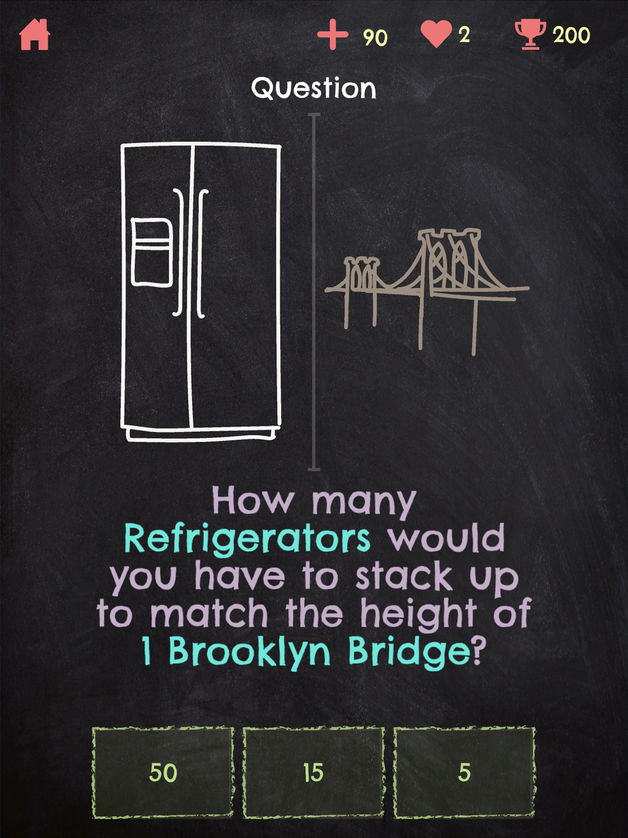 iTunes Description
How many elephants can you stuff into the Empire State building? How many giraffes stacked up would reach the top of the Eiffel Tower? How big is that? How heavy? Learn more about the size of animals, buildings and other things with Cramble's crazy object collection. Win the high score in Cramble Challenge Mode with clues and trivia questions.

Impress friends with your knowledge of the number of squirrels that can fit inside an elephant and the weight of a Goliath Beetle. A perfect conversation starter, joke punch line and game, Cramble create endless mashups of animals, objects and places.

Cramble it!
Forum Thread: Cramble (by Roman Kalantari)
---
Creative Destruction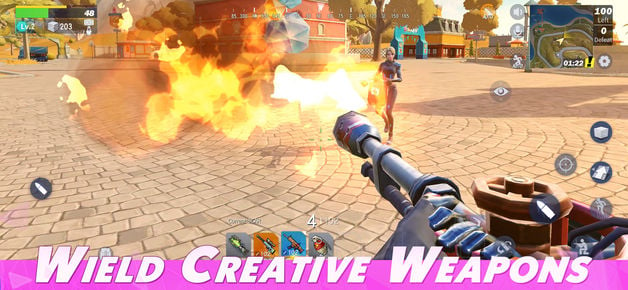 iTunes Description
Creative Destruction is a sandbox survival mobile game that infusing sandbox crafting and Battle Royale with a light, cartoon art style. Players will parachute in a large-scale battlefield of 16,000,000 square meters, with 13 interesting spots waiting to be explored.

In this virtual world, all elements in this world can be built or dismantled. Explorers can use an secret weapon named Destructor to dismantle anything in sight and build bastions via an innovative workshop system.
There is a variety of weaponry at your fingertips. Collect unique weapons, race against snowstorms, and battle to the death! Build the best, break the rest! Come join a smash-and-shoot deathmatch in wonderland!
Forum Thread: Creative Destruction (by Titan Studio)
---
Don't Let Go – Free Falling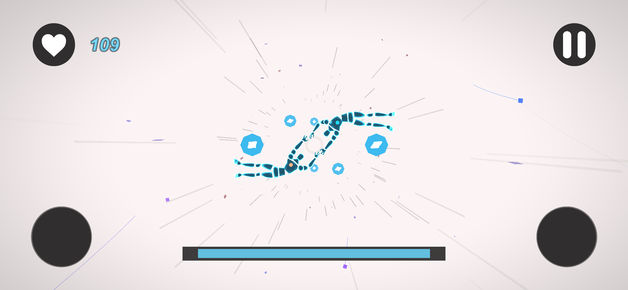 iTunes Description
Dont Let Go is an intense, surreal and hardcore high-score hunter game. Take a deep breath and keep your concentration high, while skydiving through the endless void in high speed – Where obstacles coming from the abyss will try to make you let go.

Feel the adrenaline and your heartbeat rising, as you continuously skydive faster through increasingly harder challenges and hug tightly to dodge and overcome the dangers. Conquer the leaderboard and compete with players around the world in one of the toughest, and most hardcore arcade games around! Be a free falling, skydiving daredevil and DON'T LET GO !

For how long can you fall before your inevitable fate?
Forum Thread: Don't Let Go – Free Falling (By Alimote)
---
Dream World: Super Adventures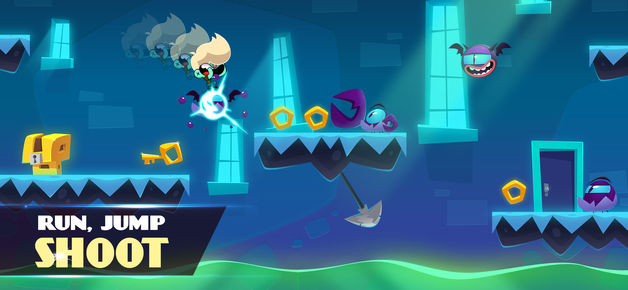 iTunes Description
The bezt Super Adventures game is now available to download

Dream World: Super Adventures absolutely the most addictive retro platform game in App Store & make sure bringing back the look and feel of the very best classic platformers from the 90's, introducing refreshed and engaging gameplay mechanics. If you miss platformers from the 16-bit era and think games nowadays aren't that good anymore, think twice! This 2D platformer is just right game for you!
Forum Thread: Dream World: Super Adventures (By Purrfect Lab)
---
Escape Lala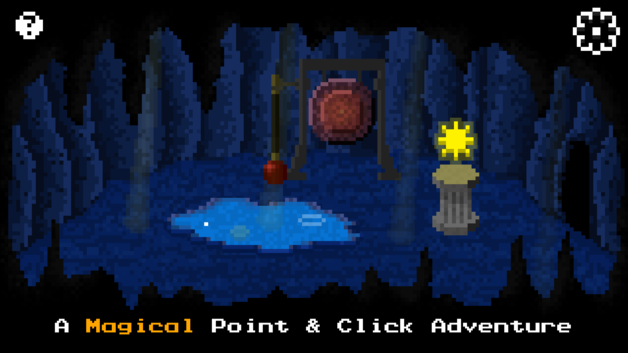 iTunes Description
You wake up inside a magical cave, full of mysteries. You remember nothing, but you know one thing for sure, you need to escape! Escape Lala.

Escape Lala is a point-and-click adventure game / Escape room with a nostalgic feel.

Escape Lala is not the regular Escape the Room game, it is full of charming handcrafted pixel-art graphics and animations. And it contains puzzles with magical twists that take inspiration from classic point-and-click adventure games.
Forum Thread: Escape Lala (by Duckbear Lab)
---
GALAK-Z: Variant Mobile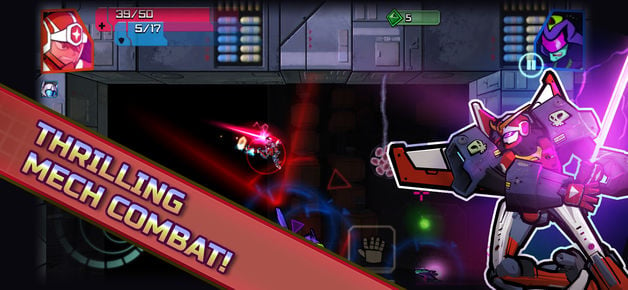 iTunes Description
GALAK-Z: Variant Mobile is a brand new, one-of-a-kind, space-shooting action-RPG made exclusively for mobile devices.

Experience stunning space combat from the cockpit of a sleek spaceship or a giant Mech wielding a radical laser sword! Battle space pirates, squish giant bugs, challenge Dark Bot bosses, and crush the evil Baron's army of nasty Imperial troops through more than a hundred endlessly replayable missions in a full-scale story campaign. Fight against player-created squads in the Bot Battle League and earn Trophies to reap better rewards. Collect upgrades, salvage, relics, and Bots to make your spaceship and Mech even stronger, and fight to become the highest ranked pilot in the galaxy!
Forum Thread: GALAK-Z: Variant Mobile (by 17-BIT / GungHo)
---
Hags Castle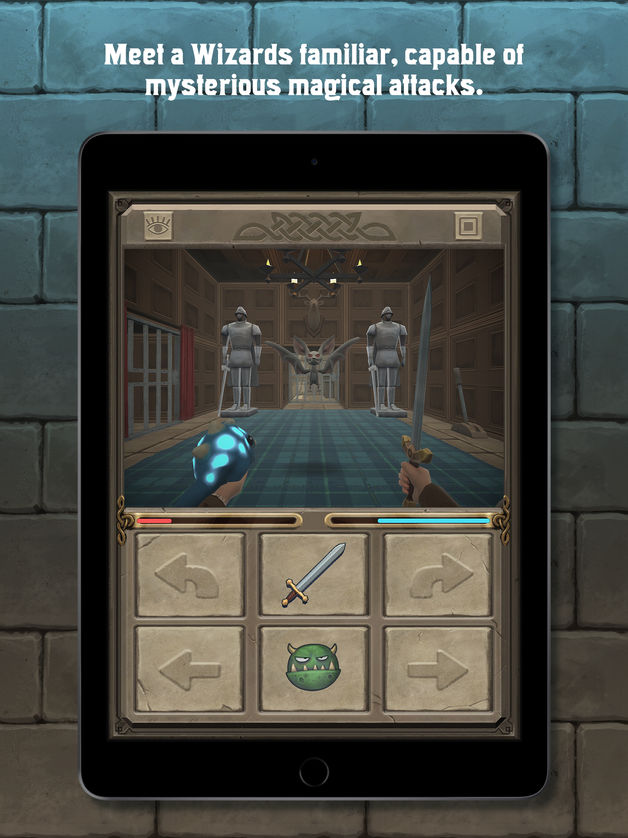 iTunes Description
Hag's Castle is a 3d action adventure game set in the age of Scottish myth and legend, with strange dragons, evil old crones and a cast of crusty creatures from the bog. There is a castle to explore, and monsters to fight and traps to avoid!.

You will explore dark dungeons, foosty wine cellars, opulent gardens and lofty towers, as you attempt a daring rescue and find a way to escape from the clutches of the evil harridan, Madam Hag. You must swing the legendary Moonsword to defeat enemies, and harness the power of a wizard's familiar to cast magical spells.

The demonic witchcraft of Madam Hag must be defeated!
Forum Thread: Hag's Castle (by Switchpilot Games)
---
ICP: The Gathering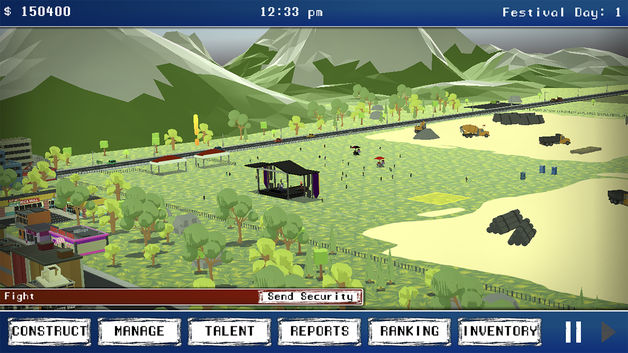 iTunes Description
Juggalo's unite! The Official Insane Clown Posse Game is Here!
Do you have what it takes to be the #1 Juggalo and rise the leaderboards?
You're in charge of launching The Gathering, the biggest festival of the year!

Plan the Gathering and launch your own festival!
Nearly every aspect of the Gathering is at your fingertips.
Forum Thread: ICP: The Gathering (By Psychopathic Records)
---
KleptoDogs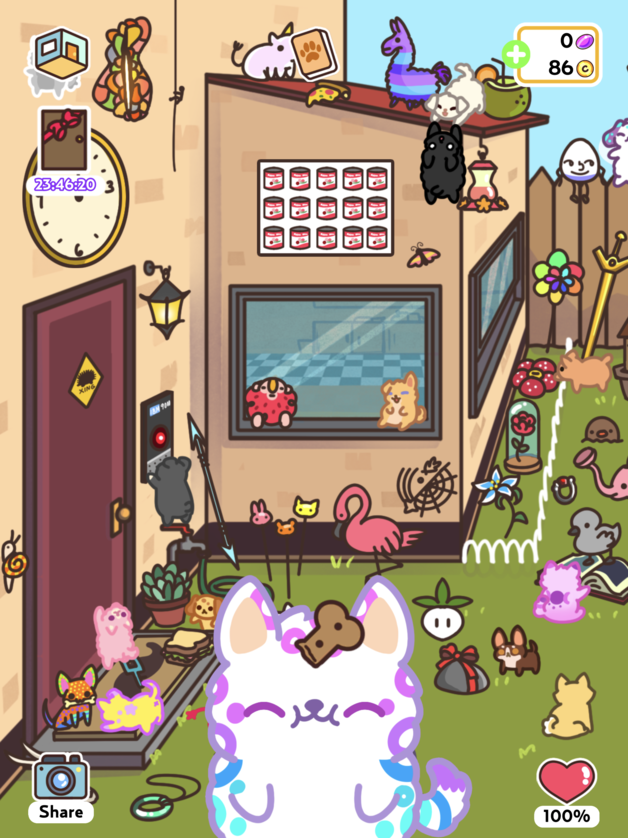 iTunes Description
From the makers of KleptoCats and for the livelihood of dog lovers everywhere, it's… KLEPTODOGS!!! That's right! GemDog returns home from his adventures with the KleptoCats in order to lead other outrageously cute pups in their quest to fill rooms with the strangest of things.

Unlock all the different breeds: pug, corgi, beagle, chihuahua, some sort of weird alien dog that shouldn't be that shade of radioactive green, etc. The list goes on… Feed them, play with them and even dress them in the cutest clothes. You'll have a blast hanging out with these puppy pals!!!
Forum Thread: KleptoDogs (by HyperBeard Games)
---
Maria Way Youtube Simulator
iTunes Description
Hey, my name is Maria Way and I will advise you on your vlog to make it popular!
I have 4 million followers and I'm aware of what to do to become a star:
1. Choose topics and film videos. Produce videos about cats, food, humor, sport, etc. Make a hundred of clicks and it will be ready! More videos – more followers and money, it's obvious.
2. Earn money in game on your videos and upgrade your studio to become more and more popular!
3. Manage your channel and choose the most trending topics for your videos, I will help you with that.
4. Don't forget to dress up – followers like fashionable vloggers!
5. Have fun with the process and spend your money on cool stuff!
Forum Thread: Maria Way Youtube Simulator (by DevGame)
---
Motorsport Manager Mobile 3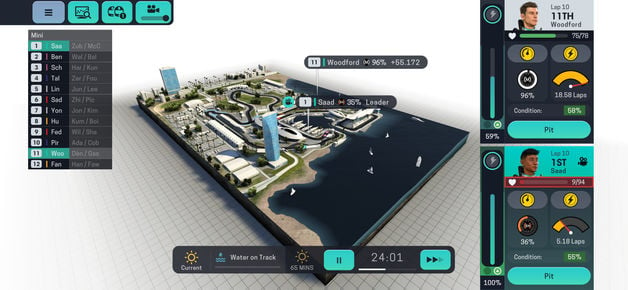 iTunes Description
Motorsport Manager Mobile 3 is the ultimate race team strategy game.

Build up your very own motorsport team from scratch, making every big decision. Hire the drivers, assemble the team, develop your car and mastermind your way to glory.
Forum Thread: Motorsport Manager Mobile 3 (by Playsport Games Ltd)
---
Neon Leaper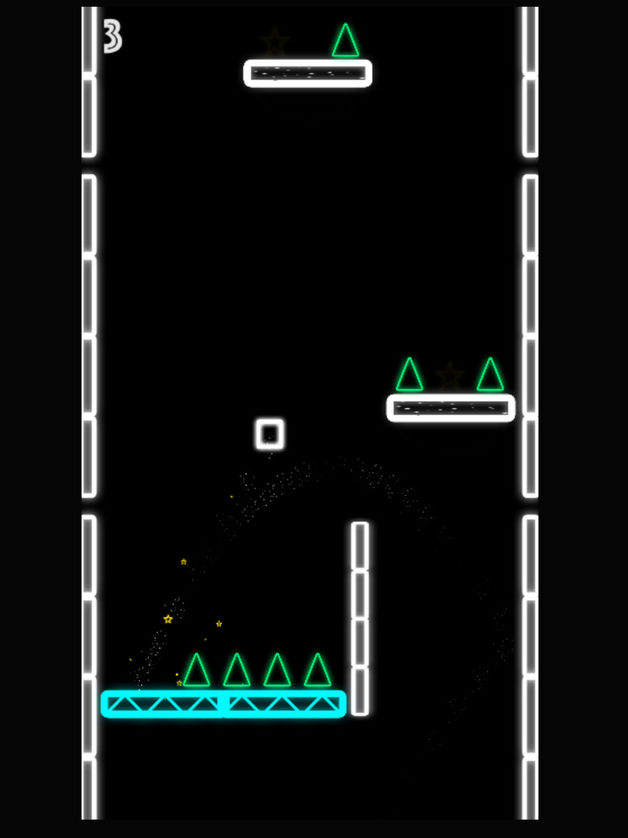 iTunes Description
Challenging one tap game.
Where you tap to leap and bounce of the walls, then tap to land. Land on neon platforms, and avoid spikes. Collect stars to unlock new characters, watch out for Coloured platforms that bounce you in different directions and many hazards as you leap to the top of the neon heights.

•one tap play
•bright neon graphics
•original soundtrack and sound effects.
•multiple characters to unlock
•leaderboard to challenge friends and the world
Forum Thread: Neon Leaper (by Adam Rogan)
---
Onmyoji Arena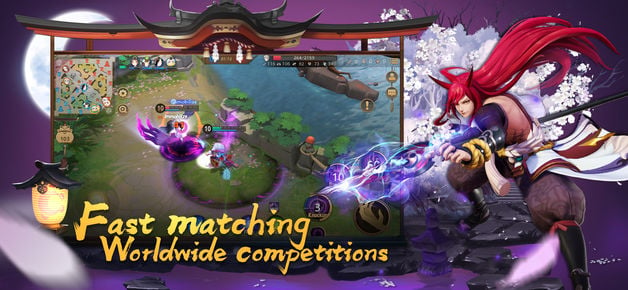 iTunes Description
Onmyoji Arena is part the hit Onmyoji series from NetEase. It builds on the rich character base from the original work to create a new MOBA experience. The game retains the elegant Japanese aesthetics and original voice talents to faithfully recreate Kyoto in the Heian era. With innovative map designs, a Fog of War mode, and an even larger set of Shikigami skills, players are in for more fun and greater challenges as they battle to reign supreme. The paid amulet system is now replaced by a free Onmyodo system. This levels the playing field. Players from all over the world are connected, and the all-new 3v3v3 Battle Royale will provide players with a fun and novel MOBA experience.
Forum Thread: Onmyoji Arena – MOBA (by NetEase Games)
---
Pool 2048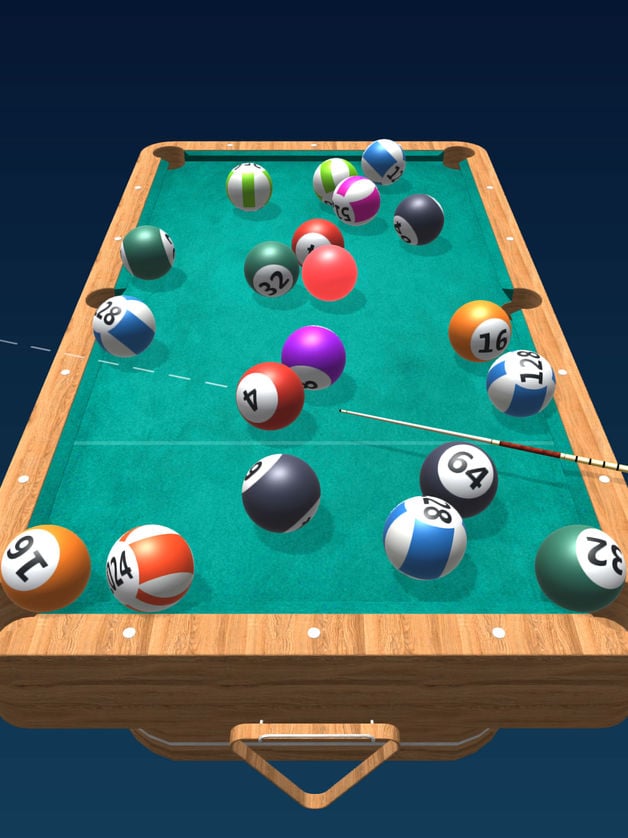 iTunes Description
"Pool 2048" is an unique and addictive arcade.
Shoot balls on billiard table, merge numbers to 2048.

Simple rules, don't need time to learn.
100 Levels to challenge. Higher levels need more shots.
Forum Thread: Pool 2048 (by YINJIAN LI)
---
Relic Looter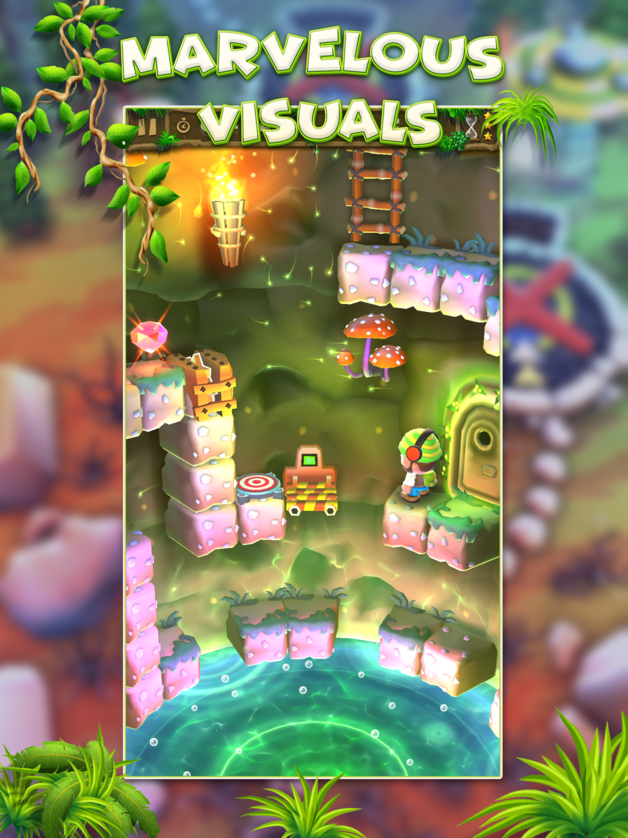 iTunes Description
Mysterious underground dungeons filled with incredible treasures are waiting for you arrival! Are you ready for a lifetime adventure?

Avoid hazardous threats and discover lots of fabulous mythical relics while moving into unexplored territories! Always be focused and aware of your surroundings as swinging axes, spike traps, acid drops, huge spiders and giant bats can be unforgivingly hostile. But fear not as skillful determination will help you through the harshest circumstances!

Do you think you are ready for the challenge?
Forum Thread: Relic Looter (by isTom Games)
---
Rowan McPaddles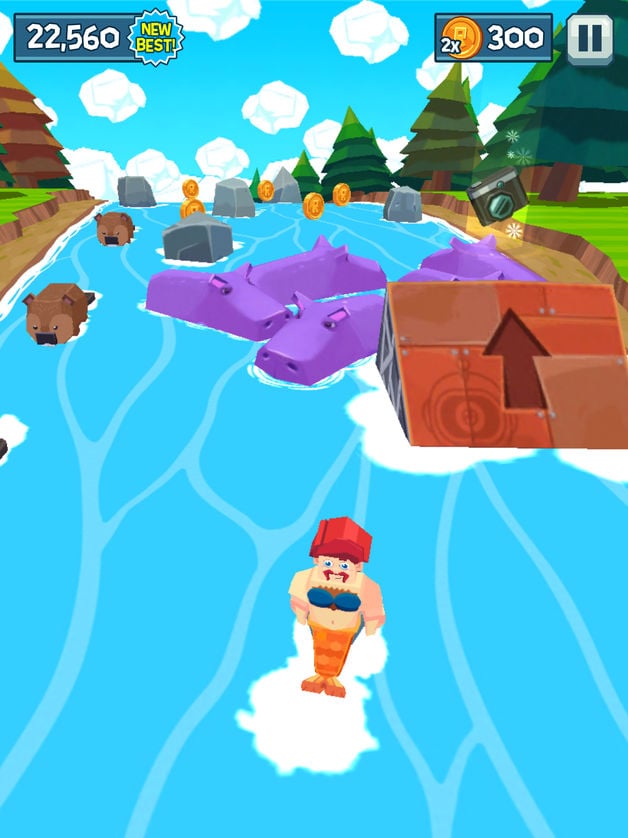 iTunes Description
Gear up for a crazy ride! In Rowan McPaddles, you play as bold daredevils trying to outrun Jawsh, an over-sized mega shark.

DANGER IN EVERY CORNER
The angry shark Jawsh is the least of your worries! Keep your eyes open for hippos, crocodiles, and other insane obstacles you have to avoid and hop over while maneuvering across the Bad Bad River.
Forum Thread: Rowan McPaddles (by Monstronauts)
---
Rowdy Wrestling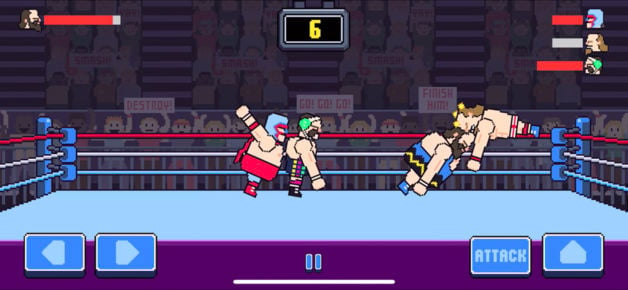 iTunes Description
Welcome to the chaotic world of Rowdy Wrestling!

Use dropkicks, overhand smashes, steel chairs and more to stun your opponent then suplex them out of the ring. Be the last wrestler standing in the Rumble mode, fight to the title in Solo career or battle as a pair in Tag Team mode.

Choose one of the 55 characters and let the chaos commence!
Forum Thread: Rowdy Wrestling (by Colin Lane/Brad Erkkila)
---
Simon's Shot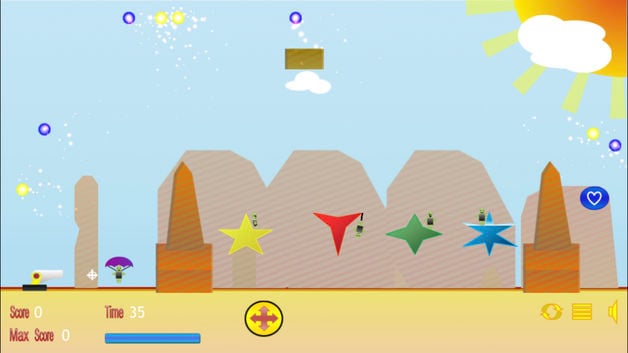 iTunes Description
Test your aim and help save the troubled kingdom of Gart as the hero Simon. Battle the timer through each level and beat those pesky gremlins along the way.

-Play 50 fun filled levels that will test your skill
-Uncover 3 power ups that will help you on your mission
-Discover each chapter's unique mechanic
-Try to beat your past performance and earn a 4 star rank for every level
Forum Thread: Simon's Shot ( by Kumaresh Rajan)
---
Snake Time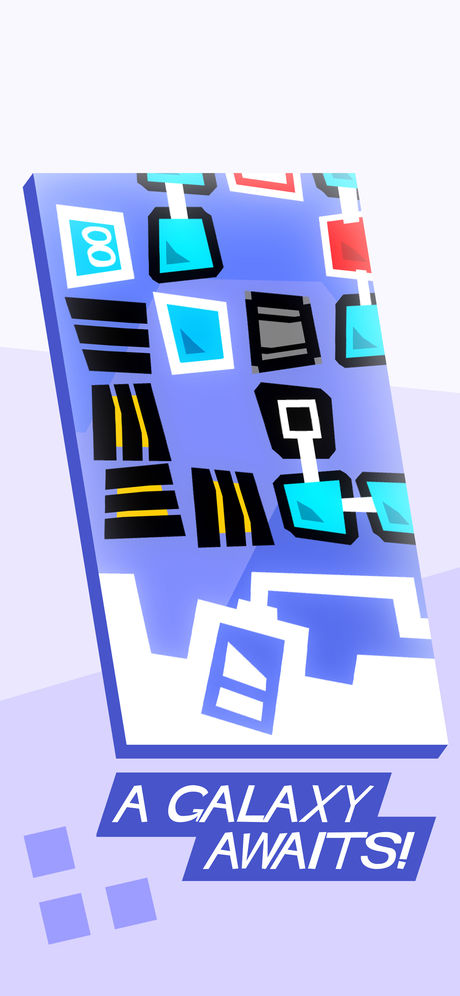 iTunes Description
Welcome to Snake Time: a groovy puzzler that will lead you on a galactic journey through space and time!

Slip back and forth in time as you traverse each tile. Snake your way through three exciting worlds, each one featuring even more mind-bending mechanics than the last. With a number of ways to approach each level, only you are your own limit. Wind your way through the addictive world of Snake Time. A galaxy awaits, with plenty of funky levels, bonuses, and unlockables designed with a retro aesthetic inspired by the 50s and 60s art of Saul Bass.

Enter the Snake Time.
Forum Thread: Snake Time (by Those Six Faces)
---
Soccer World Cap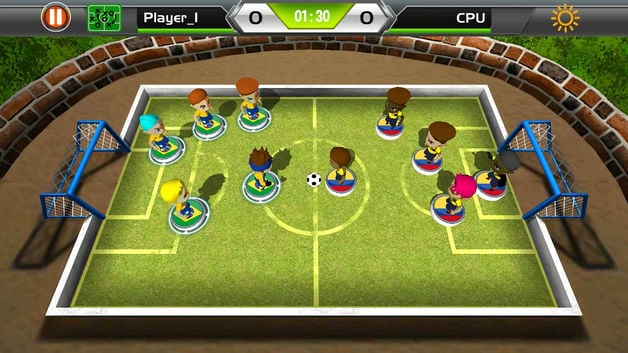 iTunes Description
Rise your team to the Glory. Think fast, aim well, shoot, and GOAAAL !!!
Choose your team. Test your skill and make it a soccer legend .
Beat your rivals and win rewards to buy more teams, and improve your team's skills.
Test yourself playing against a friend on the same device

Choose between your country or your favorite club, play in different fields and show that you can be the champion.
Forum Thread: Soccer World Cap (by FlynetStudios)
---
Teen Titans GO Figure!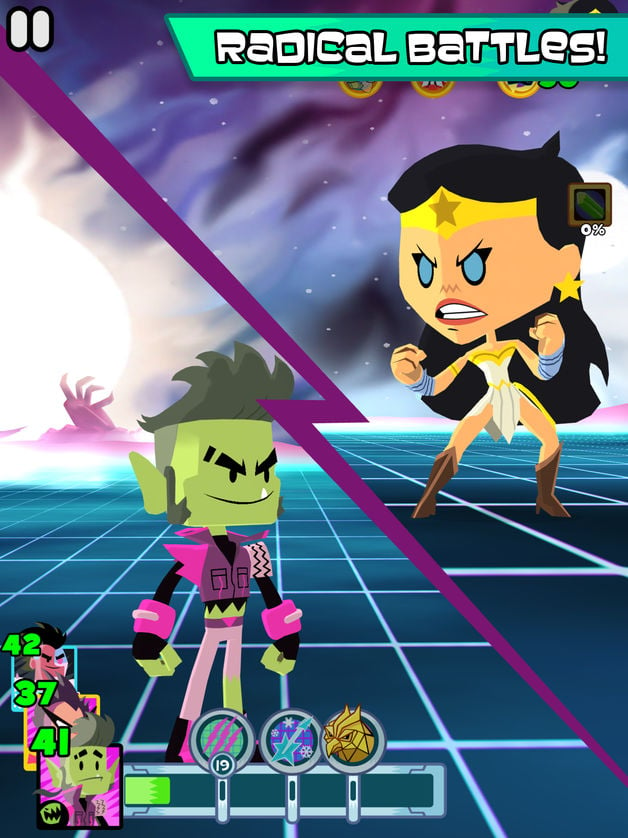 iTunes Description
Get ready for Teen Titans Go! Figure — the epic follow-up to the breakout hit game Teeny Titans. Someone's trying to put Teeny Titans out of business! Battle your way to the bottom of this mystery.

BATTLE DC HEROES
Go 3-on-3 in radical figure battles! Fire off super moves in real time with the battle bar. Switch between your heroes to launch epic attacks and take down your opponents.
Forum Thread: Teen Titans GO Figure! – Teeny Titans 2 (by Cartoon Network)
---
The Walking Dead: Our World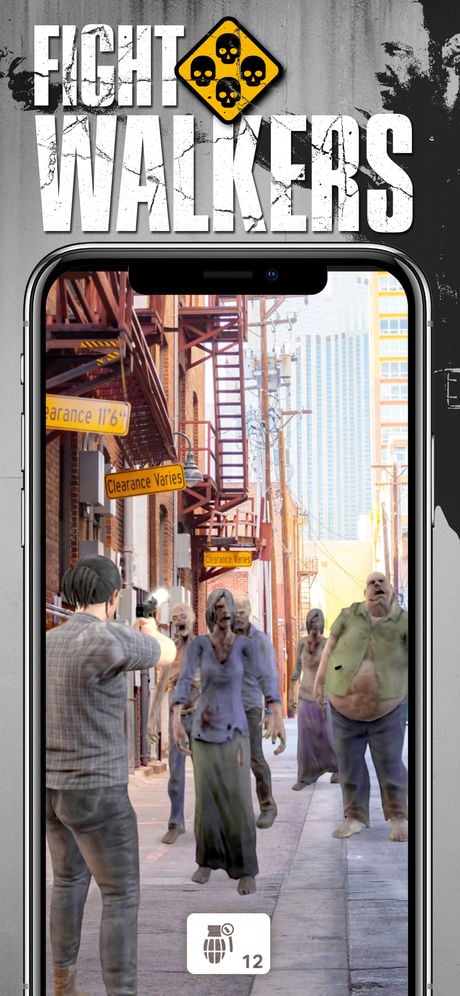 iTunes Description
The Walking Dead: Our World is a first-of-a-kind location based augmented reality mobile game that immerses you into the zombie apocalypse. Defend your surroundings by fighting walkers on the streets, in the park, on your sofa – wherever you are and whenever you feel like it. Join forces with Rick, Daryl, Michonne and all your favorite characters from AMC's The Walking Dead.
Forum Thread: The Walking Dead: Our World (by Next Games Oy)
---
Watch Me Jump
iTunes Description
Watch Me Jump is a digital story of scandal and betrayal, played out in four quarters. As WNBA all-star Audra Bee Mills, the player will have to navigate through the dialogue, shaping Audra's personality along the way through the choices made.

Watch Me Jump is the first video game from award-winning playwright Jeremy Gable, and is adapted from his play of the same name. The player takes the role of Audra Bee Mills, who is about to become the highest paid women's basketball player in the world. But on the night before playoffs, a scandal threatens to overturn everything she has worked for. And Audra has to figure out how to get through the night without losing either her dignity or her career.
Forum Thread: Watch Me Jump (by Jeremy Gable)
---
World Hockey Championships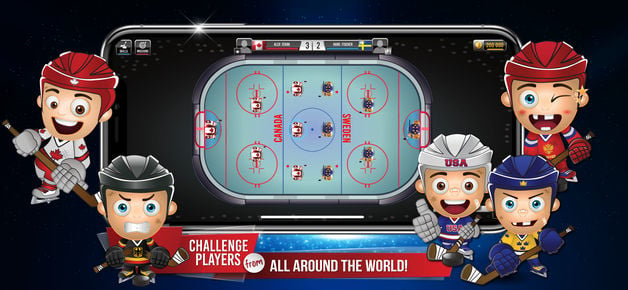 iTunes Description
Play a competitive real time hockey game, position your player on the ice to take your best shot, you shoot. Play in multiplayer or single game mode, competing with people around the world taking your best shots or making some beautiful saves in real time to win The World Hockey Championships.

World Hockey Championships is a fun and strategic game where you can challenge friends or take on other players from around the world. You position your player on the ice then take your best shot, then move your goalie to save a shot from the other team scoring all in real time.
Forum Thread: The World Hockey Championships (by Mokool Sports Games)
---