About a month ago I wrote a tips and strategy guide for a fun new game in the App Store. Since then Dungeon Maker: Dark Lord ($4.99) by GameCoaster has basked in glory at the top of our Hot Games List. After spending a whole month as one of TouchArcade's hottest games it makes perfect sense for me to come back and review it. We are dealing with a highly addictive strategy game incorporating card, tower defense and rogue-like genres. Actually it incorporates a huge amount of rogue-like gameplay; you pick cards each turn to decide whether you will fight, rest, or upgrade you dungeon. Along the way you collect relics and equipment for you monsters, which increases you chances of surviving.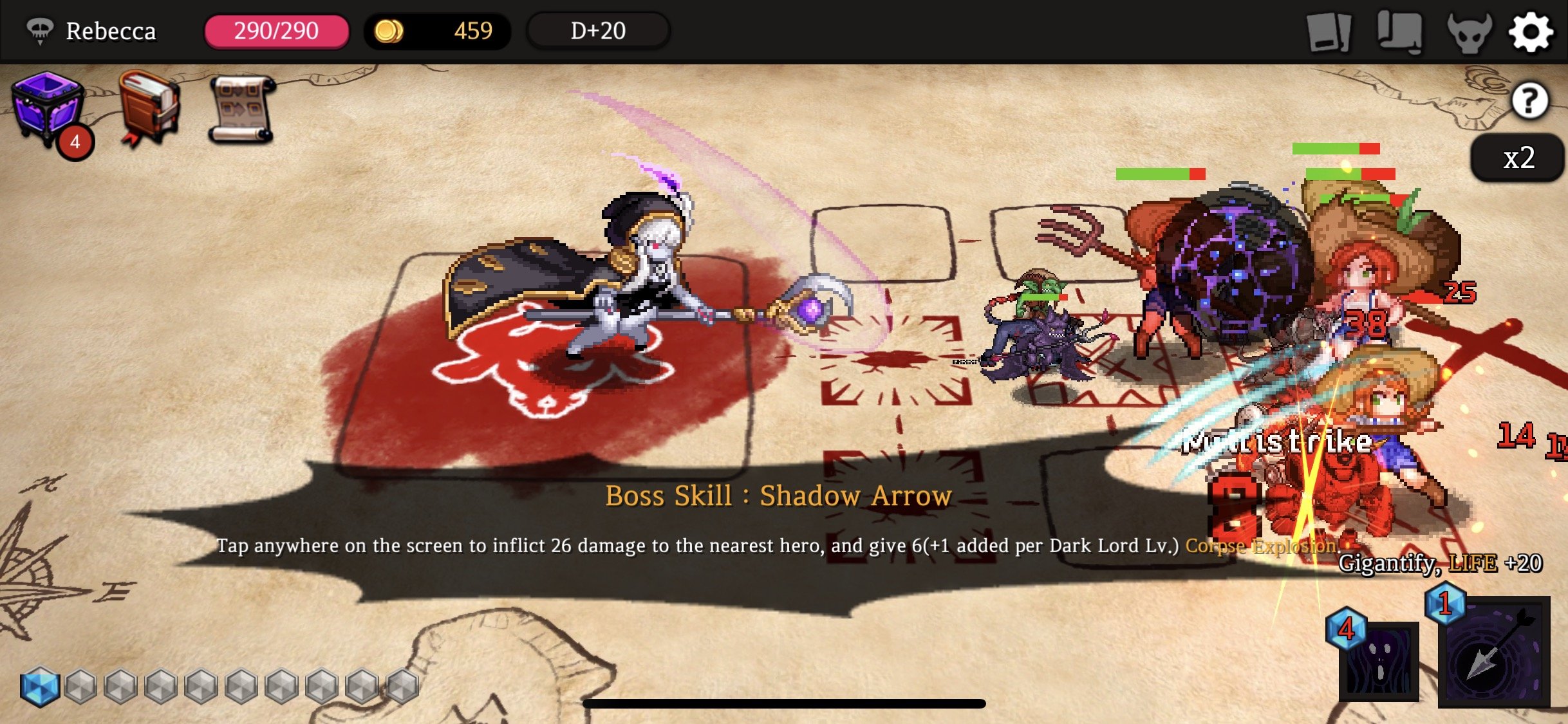 Be prepared though, surviving is not going to be easy until you get yourself a good plan of action. If you are struggling, head on over to our forums as plenty of Dungeon Maker: Dark Lord fans are sharing their tips and strategies. We all have different tricks to help keep the Dark Lord breathing down their minions neck and fighting the (not so) good fight.
As you have probably worked out by the name, you are playing the bad guys in this game, vanquishing heroes left, right and center. You chose which Dark Lord you would like to play and start the game with a random selection of monsters and a single battle room in the center of your dungeon. From here it is up to you to choose where to put you facilities and which monsters to place in the different rooms. Do not underestimate the importance the location of your traps and battle rooms have on the outcome of your combat. Place your facilities haphazardly and it will doubtful you and minions will see more than 40 days before rebirth. With a bit of forethought however, you will be passing 100 days easily. In case you are wondering 100 days is the magic number for unlocking the next difficulty level, not that the lowest difficulty is all that easy.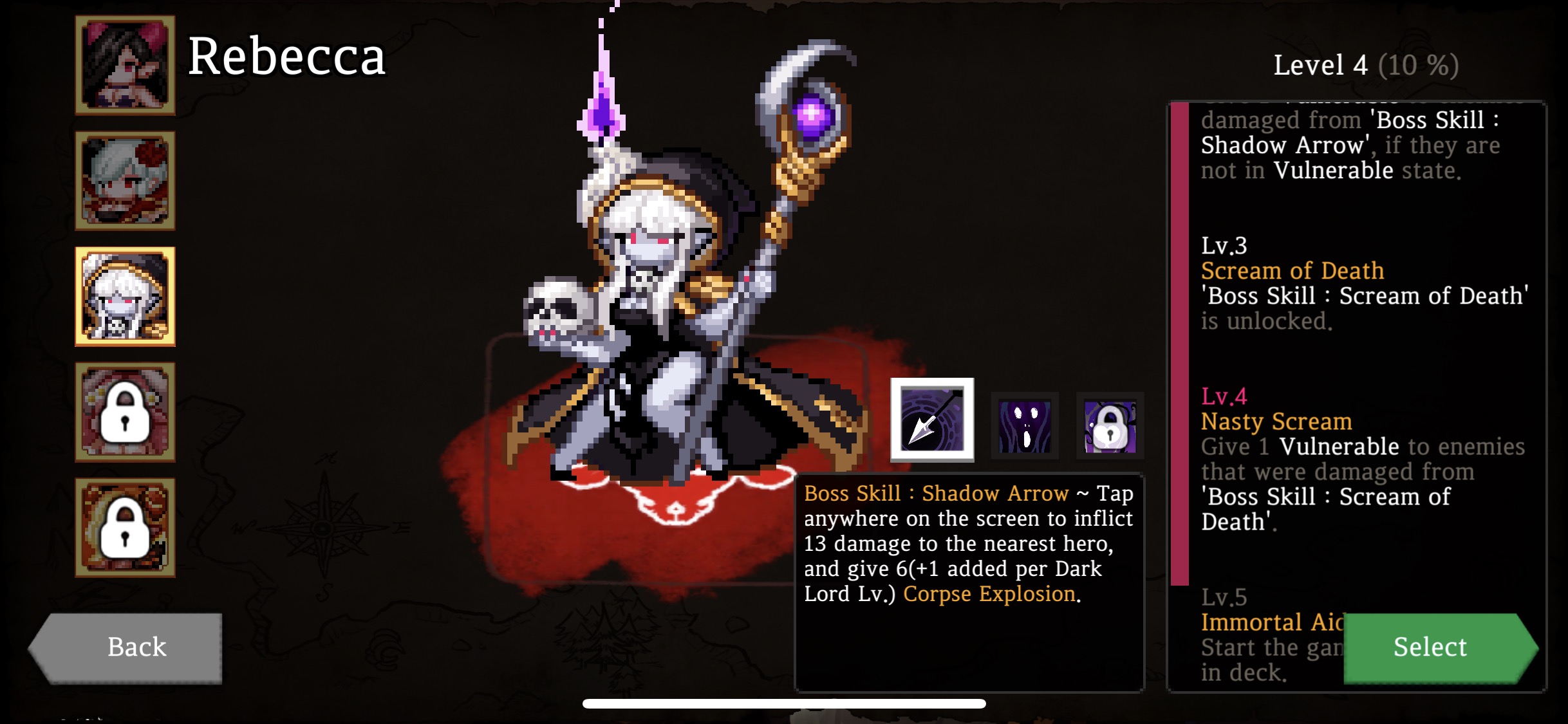 The concept behind Dungeon Maker: Dark Lord′s gameplay is simple and you will pick it up easily, but mastering it to stay alive for long enough is quite another matter. You will need to work out the right mix of rooms and upgrades as well as picking the right Dark Lord at the beginning of the game. There are seven Dark Lords to chose from, but only two are unlocked for you when you first download the game. The five Dark Lords, along with other locked elements, can all be unlocked without spending real money. You collect devil stones as you play and these can be used to purchase upgrades and add-ons; with patience you will eventually open everything. If you are a super impatient person however, you can grab the in-app purchases to instantly acquire what you want.
In the interest of giving a fair review, I recently unlocked all the IAPs, curious to see if it enhances gameplay. Personally, I feel there is enough value in the game at its most basic level, without having to spend big money to play or win. Furthermore, there was a sense of achievement lost with unlocking the game through purchases, so I advise the savvy player to use their devil stones and unlock slowly. Learn from my mistakes; after all I ruined my sense of achievement just so I could tell you spending money is unnecessary. Just look at the sacrifices I am willing to make for you all.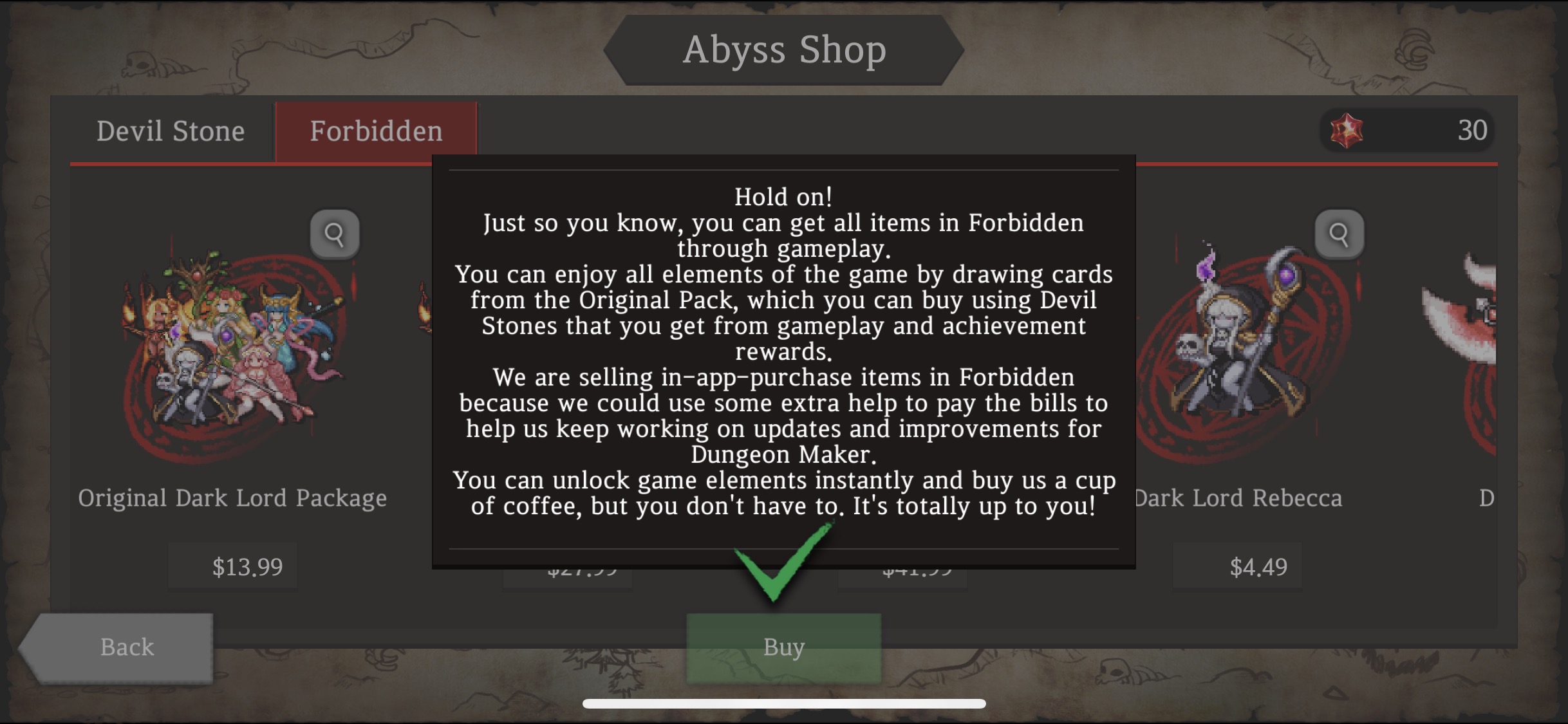 Whether you choose to pay or play to unlock your upgrades, Dark Lords and relics, doesn't really matter in the end. Play the way you like, but make sure you take the time to enjoy the experience and creativeness GameCoaster have brought to the mobile gaming world. The game's visual design is part of what makes the Dungeon Maker: Dark Lord experience so amazing. The graphics have a great Manhwa feel and the battles give a top-down view of the action. It's a cute and fast-paced game, playable offline, which makes it a great game for travelling. Switch to airplane mode and you can still access a perfect game to while away the hours stuck in those uncomfortable and tiny plane seats.
Another great thing about Dungeon Maker: Dark Lord is the developer's frequent updates to keep it fresh and fix bugs. GameCoaster have already released an update to fix balance and minor issues as well as provide more card packs and achievements. Another update is coming very soon, adding around 98 new items and achievements. The developers are not just pumping out a game to make money and walking away; there is a level of pride and appreciation for their game, they love it and want to make sure the players love it too.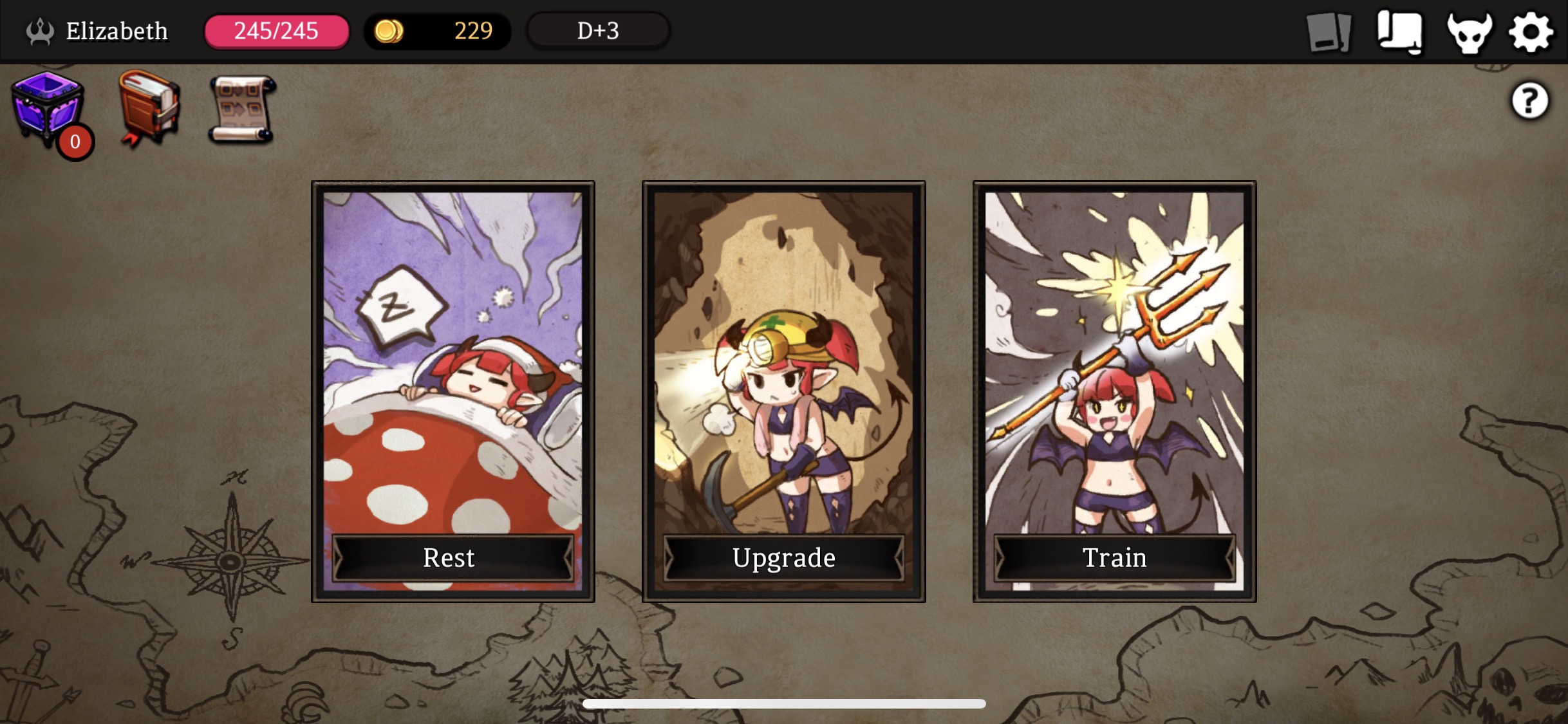 If you aren't already playing Dungeon Maker: Dark Lord do yourself a huge favor and go and download it. It will quickly become the most played game on your phone. I played it for about 12 hours straight when I first purchased it, and even now with all the new games I download to review, I still keep returning to my favorite Dark Lord, Tania. She will vanquish every hero dumb enough to enter her dungeon, or die trying. Ok, so it's mostly die trying, but together, Tania and I keep trying.