It takes a lot of blood sweat and tears for developers to release beautifully performing and polished games. Nothing is ever perfect on the first try – this is why developers are always looking for beta testers. If you are interested in joining a beta test, head on over to our Upcoming Games forums where you are sure to find a game that sounds like fun to try. I play quite a few games in beta myself; not only can my feedback help a developer, I also get a sneak peek at games I may like to review later.
Wanting to help developers and share these awesome upcoming games with you all is how BetaWatch was born in my mind. It's not a definitive list, or even a best of list, rather it's just a quick look at the games I've been playing in beta last week. So, what did I play last week and what did I think of them? Read on and find out.
---
Rummy Club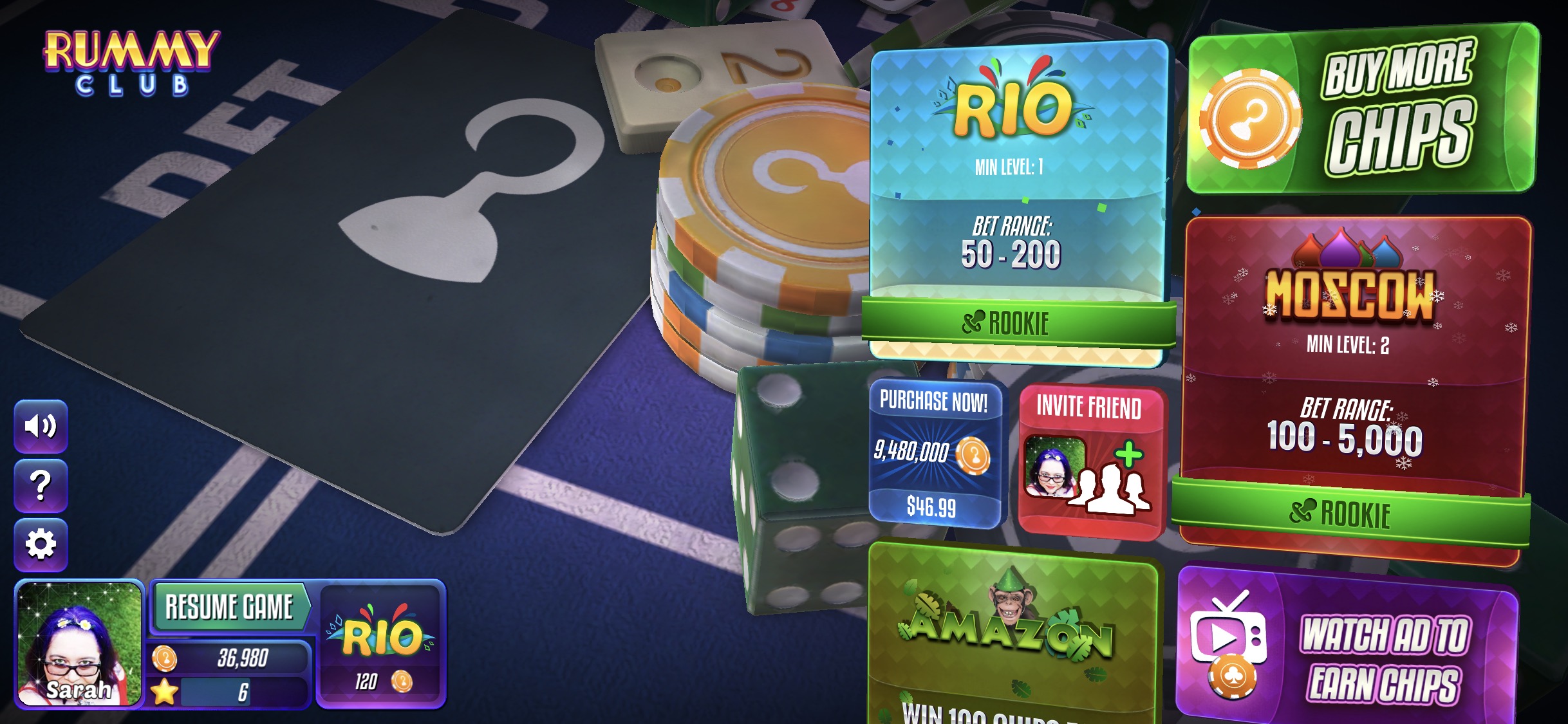 Rummy Club, join the beta here, was the first beta game of my week. I like a good card-based game and honestly (perhaps embarrassingly so) one of my favorite board games growing up was Rummikub and that is exactly what this game is based on. You get an allocation of tiles and the goal is to be the first player to meld all their tiles. The melds need to be three or more tiles and can be either a run of numbers in the same color or three matching numbers of different colors.
You need your initial melds to add up to thirty, after this you can piggyback your tiles onto other people's melds and move tiles around on the board to your advantage. There are different rooms of varying difficulty and personal challenges to beat, and if you are on an iPhone X you can play the rooms in AR.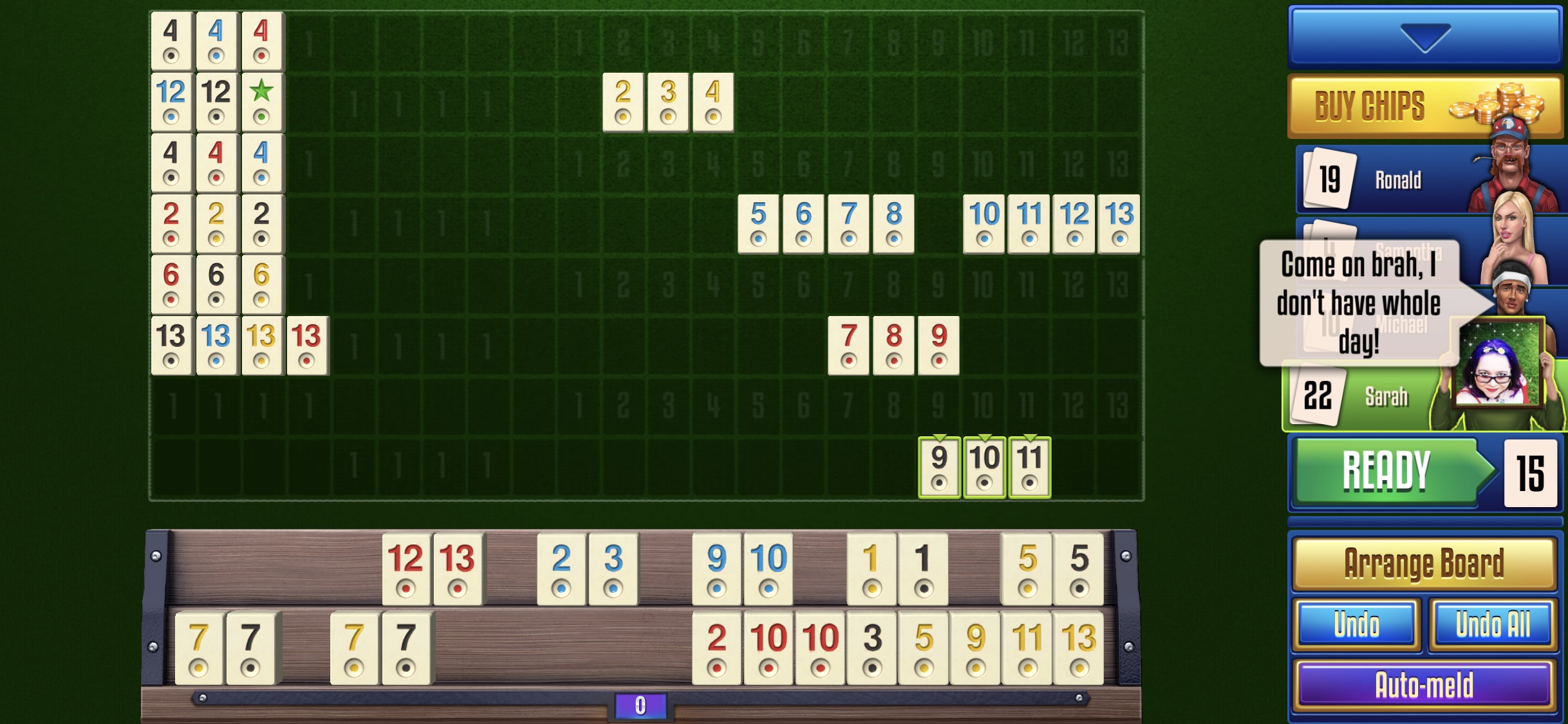 If you know and love the game already, this beta will be a bit of fun and developers Ahoy Games would love your feedback. If you are new to the concept, don't worry there is a comprehensive tutorial, and the developers welcome your feedback too.
---
Meat Cannon Golf
Next I looked at Meat Cannon Golf, you can find it in our forums here, by Moe Bull and Tap Tree Solutions, and it is mad fun. I'm not actually a fan of golf and have played golfing games only once or twice in my life (actual golf, just once for three very boring holes before I walked off the course and left my friends to it). There is, however, something just plain awesome about shooting cooked meat out of a cannon on a golf course.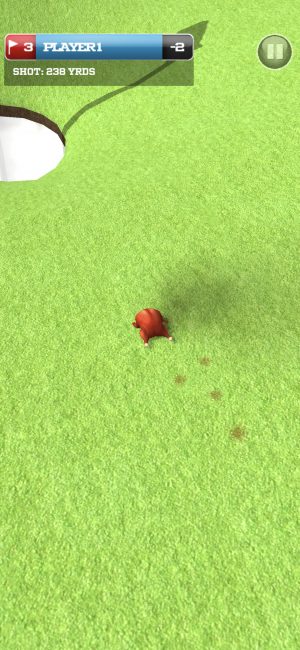 You can play from a single player up to a four-player game, multiple players pass the same device around between them. You have a score sheet which keeps to regular (boring) golf's scoring, and more than one course. The cannons have different skins (including underwear which is good for a giggle), and there is a variety of meats to choose from; the default is the roast turkey. You don't need me to tell you why you want to get in on this one, come on, its got meat flying out of a cannon towards a huge hole in the ground, it can't get any better.
---
Ghost Tappers
This brings us to Ghost Tappers by Diviad, available to see here. It would be easy to dismiss this one as just another idle clicker, without looking too closely. It really shouldn't be set aside too quickly though. Yes, it is another incremental game, but it takes a fresh and fun approach. If you think this game sounds familiar maybe you've heard of Ghost Trappers, a passive hunting game on Facebook also by Diviad, as both games are set in the same world.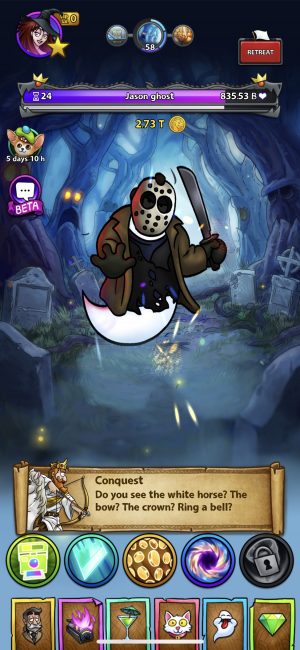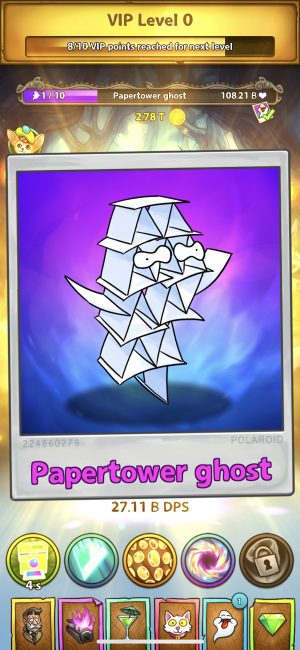 You are an agent of the Secret Corporation of Trapping Castle Haunting ( S.C.O.T.C.H.), your mission is to expose ghosts to the world by taking photos of them. You collect money by tapping or hiring others to tap for you which you then turn into upgrades and equipment to help you. Collecting the photos is fun, you get a little blurb about them in an index. The graphics are bright and fun, which is always something I appreciate. Ghost Tappers is Diviad's first game made for mobile, so I urge you to go and have a look and give them your feedback as avid mobile gamers.
---
Make Squares
The final game I've started playing in beta last week is Make Squares by Kinoro Games, which you can grab here. Make Squares is a vaguely Tetris (Free)-like game. I say vaguely because while it takes the same concept of connecting different shapes, you form squares not lines and lose if you let the blocks fall to the ground. You start as a little black brick and moving around the screen you attach the falling shapes, making squares around your starting point.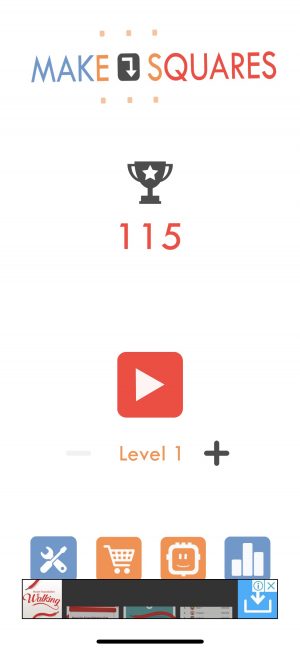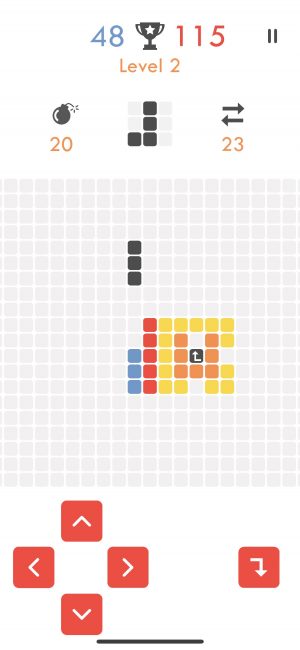 It is a bit harder than it looks and does take a bit of time to get the hang of, but is a great game to challenge your reflexes. The beta gives three modes to move your brick around: tap, swipe or buttons. Personally, I prefer the buttons, but having a choice is nice. There is no tutorial, you dive straight in to the first game, which can be a little confusing, but you will only die once or twice before you get the idea to move and rotate your little black brick around and catch the falling shapes. I see a lot of potential in this one, it has taken a classic and turned it on its head, making a game that just might be better than the one it took inspiration from.
---
So that's it, my BetaWatch for the week, make sure you go and take a look at these beta testing games and any others in our forums. It's a wonderful way to support the developers of mobile games, and also pretty cool to be able to tell your friends "oh yeah I've already played that one" when they tell you about some new game they discovered. If you've read this whole review looking for the pun I always seem to work into one of my posts, you beta (nah, that's too easy to be it) believe I've got one, it's no hassle if you don't get it, but trust me its Hoff the charts.