Apple updated their App Store review guidelines, and included a new section for remote mirroring apps, likely related to the Steam Link fiasco. If you didn't follow that, Apple revoked their approval of the Steam Link app, and over Memorial Day weekend, Apple's Phil Schiller said "Unfortunately, the review team found that Valve's Steam iOS app, as currently submitted, violates a number of guidelines around user generated content, in-app purchases, content codes, etc." Since then, Apple added a new section covering remote mirroring applications that only mirror specific apps or services on a PC. Here are the new rules:
4.2.7 Remote Application Mirroring: If your remote desktop app acts as a mirror of specific software or services rather than a generic mirror of the host device, it must comply with the following:

(a) The host device is a personal computer owned by the user, and both the host and client must be connected on a local and LAN-based network.
(b) Any software or services appearing in the client are fully rendered on the screen of the host device, and may not use APIs or platform features beyond what is required to stream the Remote Desktop.
(c) All account creation and management must be initiated from the host device.
(d) The UI appearing on the client does not resemble an iOS or App Store view, does not provide a store-like interface, or include the ability to browse, select, or purchase software not already owned or licensed by the user. For the sake of clarity, transactions taking place within mirrored software do not need to use in-app purchase, provided the transactions are processed on the host device.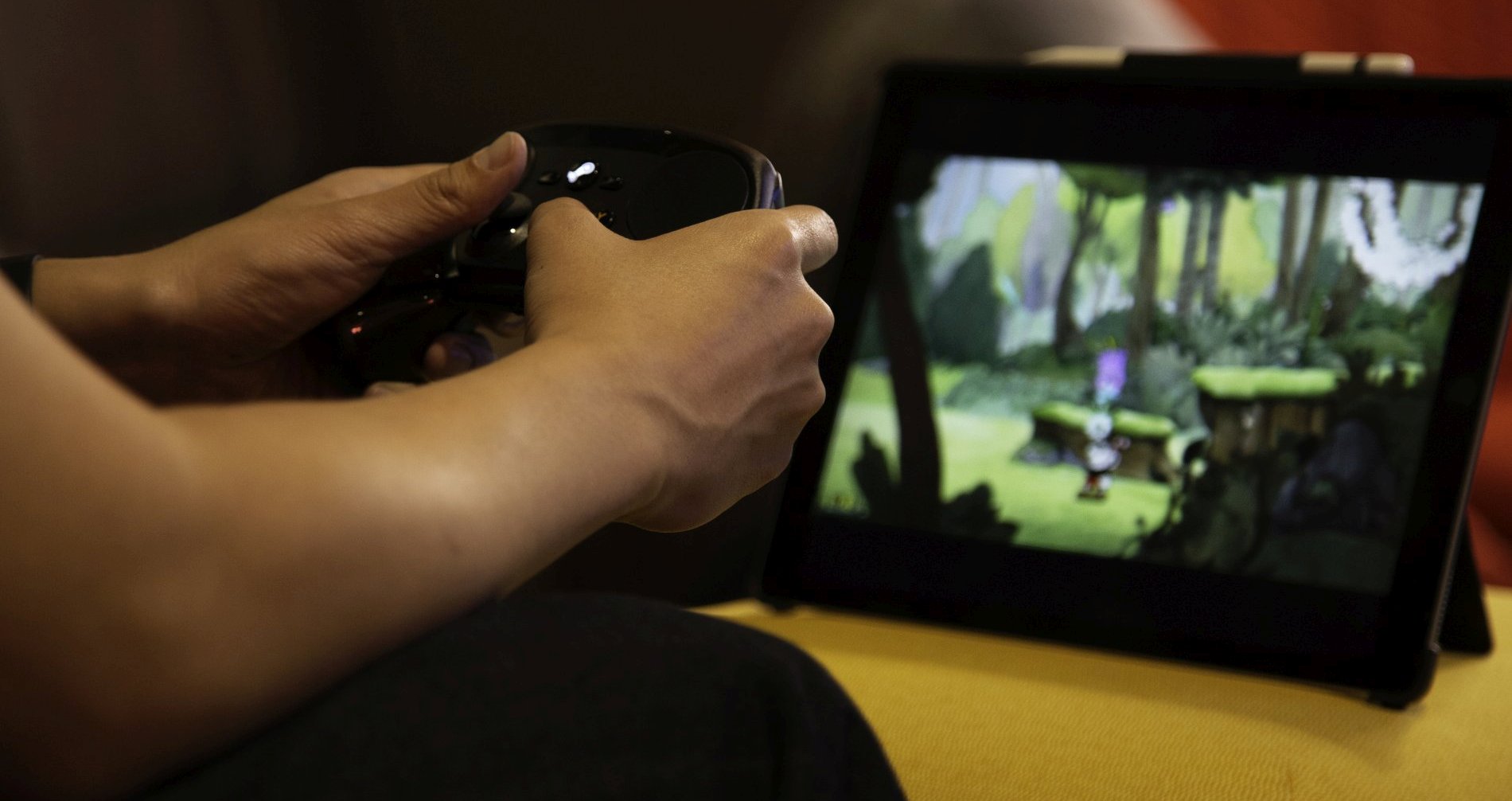 This seems to provide a way forward for Steam Link to release on iOS. However, this is Apple being pedantic about whether an application on the App Store opens up a specific program on the user's computer. Also, it seems like Valve was willing to comply with these guidelines before Apple codified them, so it's weird that Steam Link isn't on the App Store right now. Unless Apple wanted to define the specific set of rules for everyone to follow, and Valve just needs to do some further work to ensure that everyone using Steam Link from iOS gets the Apple-approved view without the ability to purchase games.
This is all kind of silly because Apple is effectively making rules for what a remote computer can show, and there are ways to expose the entire computer via Steam Link in order for users to buy apps. And Apple just approved an update to Moonlight Game Streaming , where you can call up Steam Big Picture mode, and it's hard to see how one option on a menu makes everything okay. But such is life when it comes to App Store regulations, and unless consumers are willing to show that Apple's policies will have an economic impact, the rules of the road are unlikely to change. It's not like a million people just went to Android just because of this decision, and Apple's profits are still sky-high. Part and parcel of life with being an iOS gamer is dealing with Apple's curious decisions and policies. Hopefully with this defined policy, the Steam Link app will arrive soon on the App Store soon.