It's hard to believe that it's been more than five years since Real Racing 3 (Free) hit the App Store and brought the world of free to play to Firemint's previously premium-only racing series. While I'm sure that was ultimately the right move in terms of success seeing as Real Racing 3 has been constantly updated over those five years and is still a massively popular game even today, there's still a twinge of sadness from those of us who spent our formative mobile gaming years enjoying the first two Real Racing games. The one silver lining to the release of Real Racing 3 was that EA (who bought developer Firemint in 2011 and merged them with fellow Australian developer Iron Monkey in 2012 to form new subsidiary Firemonkeys to create Real Racing 3) has continued to update the previous game in the series Real Racing 2 ($4.99) to keep that premium experience going alongside the new free to play entry. Unfortunately Real Racing 2 had issues running on iOS 11 and has been broken ever since, but today that's a thing of the past thanks to a brand new update.
Not only does Real Racing 2 work on iOS 11 devices now, but it's also been updated to support the full screen of the iPhone X. Perhaps more astonishing than the age of Real Racing 3 is the fact that Real Racing 2 is more than seven years old, and it's a testament to just how advanced it was when it first released that it still looks incredibly stunning even today. It's probably not quite on par with the fantastic iOS port of GRID Autosport ($9.99) that dropped in November of last year, but it's important to remember that GRID was originally a 2014 console and PC game first and Real Racing 2 was developed exclusively for mobile back in 2010. And beyond still looking great Real Racing 2 is also still amazingly fun. It's also worth pointing out that it was released back when separate iPhone and iPad versions were common, and it's the iPhone version of Real Racing 2 that has received an update today, not the iPad version. However, the iPad version seems to still be in good working condition and there's no dramatic new screen size for the iPad (not yet at least!) so an update isn't really necessary.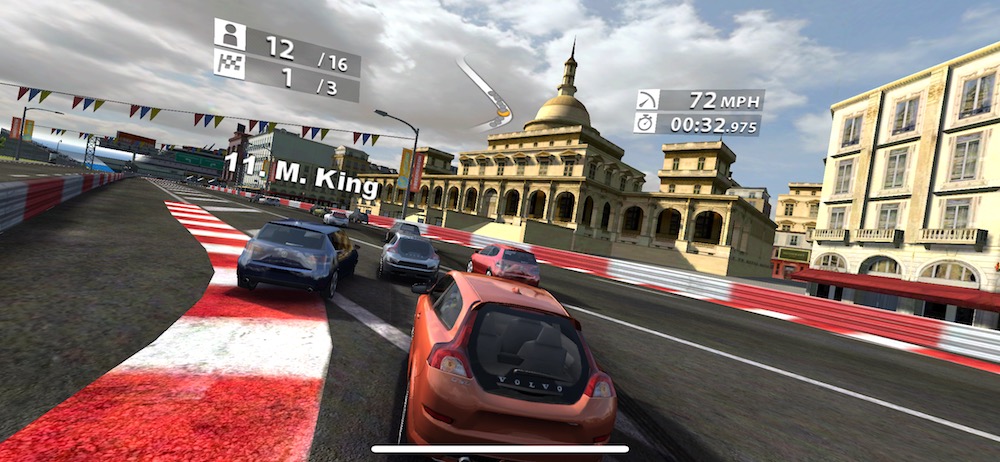 If you're newer to mobile gaming and perhaps missed out on Real Racing prior to the release of the third game (sadly the original Real Racing was pulled back in 2015) and you're jonesing for an excellent premium racing experience, I can still wholeheartedly recommend checking out Real Racing 2 even some seven years after its release. It's still as good as it ever was. Hopefully this is one iOS classic that can stand the test of time and continue to live on in light of Apple's constant flow of software and hardware updates. Now EA, let's talk about that iOS version of NBA Jam ($4.99) that hasn't been updated in a couple of years and would look REAL nice on the iPhone X screen. You did me a solid once before, let's do that again please!