With how absolutely slammed we were covering GDC 2018 last week, we didn't get a chance to post our weekly Out Now post that lists all the new games that released in the past 7 days. Seriously, we were busy. But since I absolutely HATE missing doing any of those, and since a lot of people have come to rely on these lists to find out what new games they should be checking out, we've gone ahead and put together a list encompassing everything from last week up through today. Better late than never, as they say. Chances are you're already aware of games like Fortnite, PUBG Mobile, and Shadowgun Legends being released, unless you've been living under a rock, but there's likely a bunch of stuff that might have flown right under your radar too so check out the huge list of new games below and let us know which ones you're interested in picking up. This week's Out Now post should be up at the regular time late Wednesday night US time. Enjoy!
---
Adventure Gnome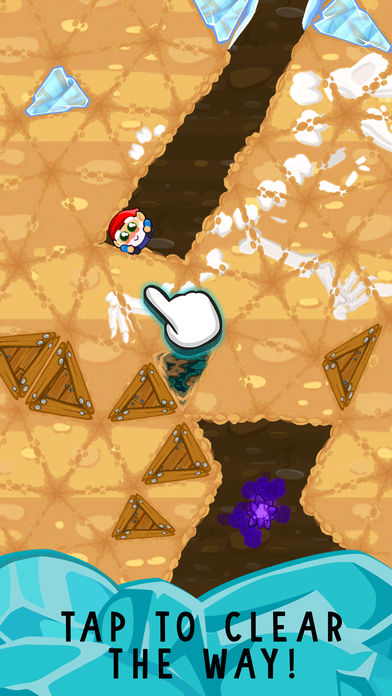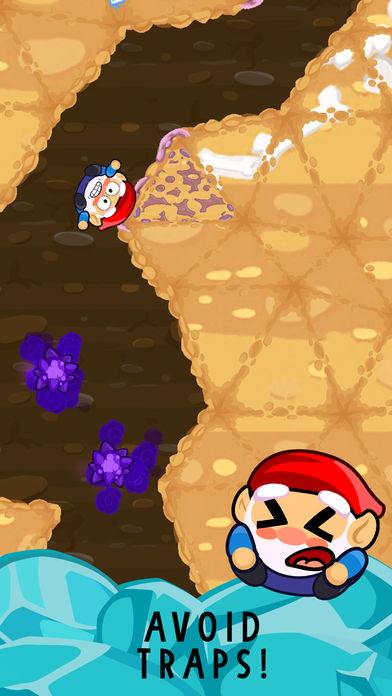 iTunes Description
Download the most frantic FREE action puzzle game out there! Jewel won't regret it!

Help Rolf rebuild his garden in this crazy, action-based puzzle adventure game! See how low you can go as you tap the way clear for the most adventurous gnome around!

Collect numerous nuggets, jumbles of gems, and the most happenin' gnome outfits as you clear the way for Rolf! Avoid traps and guide Rolf to the good stuff!

Dig, roll, collect, repeat!

The garden will gnever be the same!
Forum Thread: Adventure Gnome (by D3)
---
Air Plane Simulator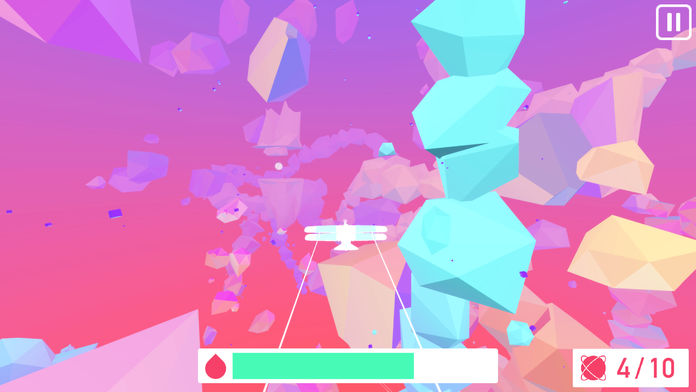 iTunes Description
Air Plane Simulator is a uniquely designed flight simulator arcade game with relaxing gameplay and colourful, hand painted vibrant graphics. In Air Plane Simulator you would need to explore a surreal procedural generated world, flying through fantastical forms of impossible geometry. Collect orbs and watch out for the fuel all through the relaxing and atmospheric music.
Forum Thread: Air Plane Simulator (by BrioGame)
---
Armello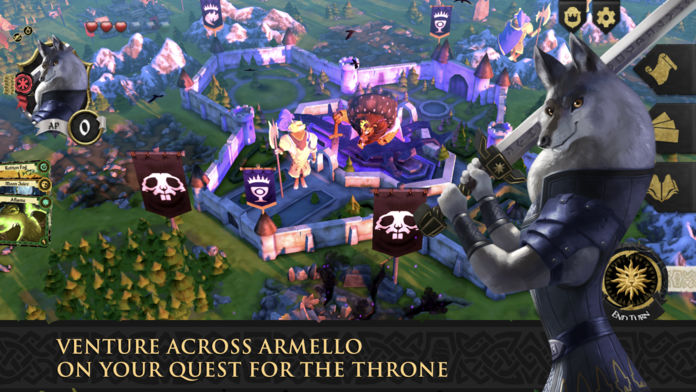 iTunes Description
Armello is a grand swashbuckling adventure combining three styles of play; The deep tactics of card games, the rich strategy of tabletop board games, and the adventure of fantastical RPGs.

As a hero from one of Armello's Great Clans, you'll quest, scheme, hire agents, explore, vanquish monsters, cast spells and face off against other players, with one ultimate goal in mind; becoming King or Queen of Armello! The Kingdom of Armello is as dangerous as it is beautiful. Perils, banes and bandits hide around every corner and a spreading corruption
Forum Thread: Armello (by League of Geeks)
---
Awkward Goalie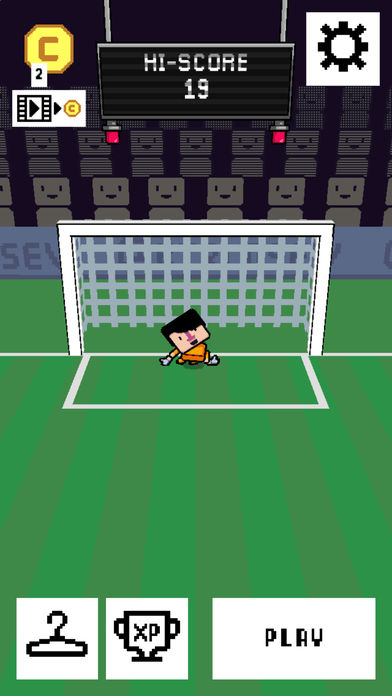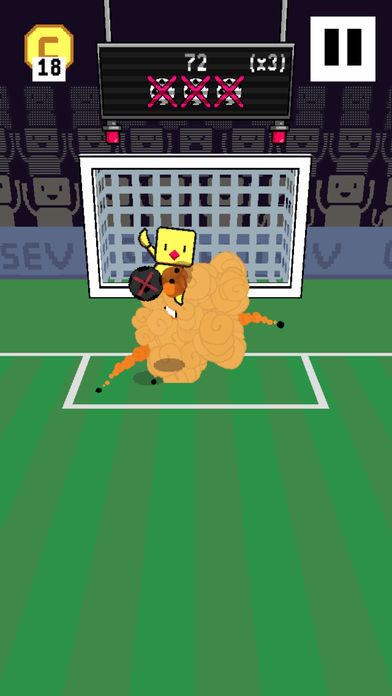 iTunes Description
Throw yourself around to catch balls and not let your team down.
Progress through the game and unlock new gameplay mechanics, like moving gates, or different types of gates, or different types of balls (golden, minigames, etc) and some more.
To support your inner desire for self-expression, the game contains variety of characters to choose from.

See you on the leaderboard!
Thanks for playing.
Forum Thread: Awkward Goalie (by Kirill Losev)
---
Bad 2 Bad Delta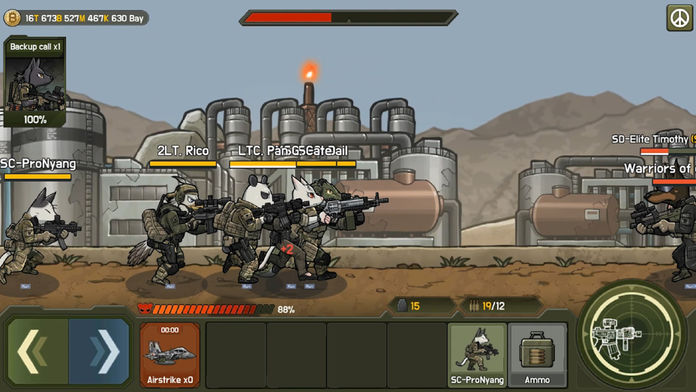 iTunes Description
■ This is an offline fun defense game. Enjoy until the end internet free!

■ "Carefully monitor the distance between the hero and enemies!"
– Keep in mind of the enemies` attack timings!

■ 10 Outstanding Heroes that you can control, with various support units are on standby for you.
– More than 60 different, real military-based unitsready to be deployed.
– Different heros are specialized in their weapons and abilities.
Forum Thread: BAD 2 BAD : DELTA (by DAWINSTONE)
---
Ballz Triple Match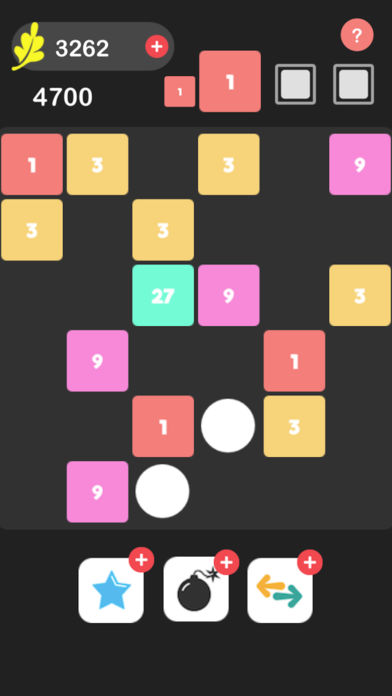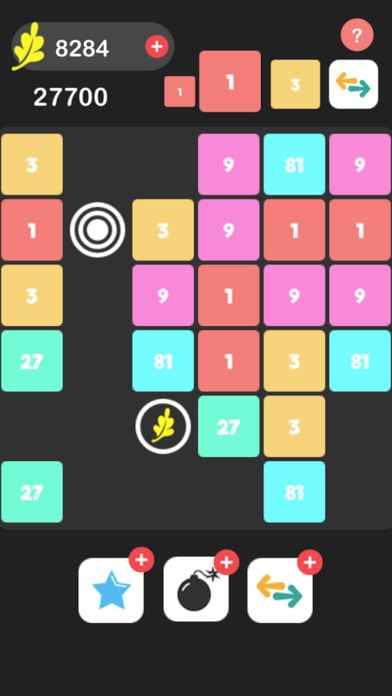 iTunes Description
When three or more number of tiles join, they merge into new one. Same as, when three or more balls are join, they turn into new one. Join the numbers and get to the highest number tile!

Game features:
Easy to play but challenging to master
Endless challenge!
Get leafs to use amazing match 3 powers!
Use power to make smart moves
Compete against the world to establish the highest score!
Forum Thread: Ballz Triple Match (by tinylab_game)
---
Bloops Game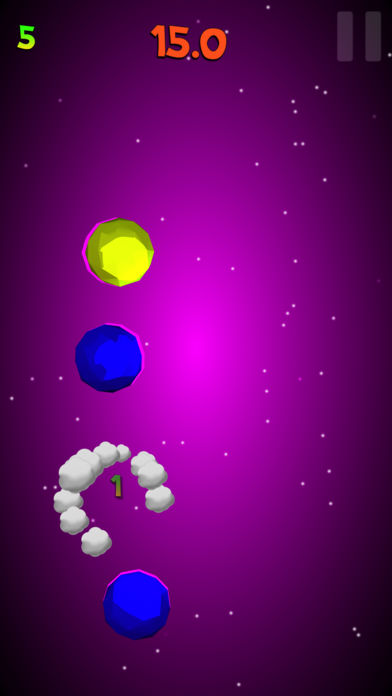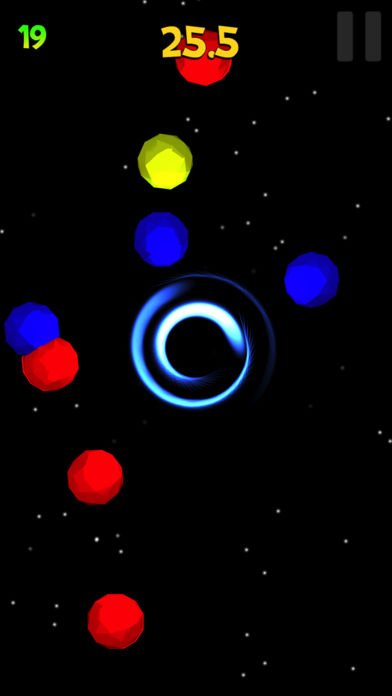 iTunes Description
BloOp! Out of the void, mysterious particles have appeared. Some are slow, others are fast, some may be crazy, & some are spooky! Tap to pop a bloop. A good pop will earn you time, a bad pop will steal it from you. Oh & beware the black hole!

– 72 levels to test your speed & focus.
– Infinite randomly generated levels past level 72.
– Find 63 other friends & go crazy in local multiplayer!
– Leaderboards to show off your feats & tell everyone who's boss!
– A secret. Pop BloOps to unlock it & then solve it. Are you up to the task?
Forum Thread: Bloops Game (by Karim Azar)
---
Cannibal Bunnies 2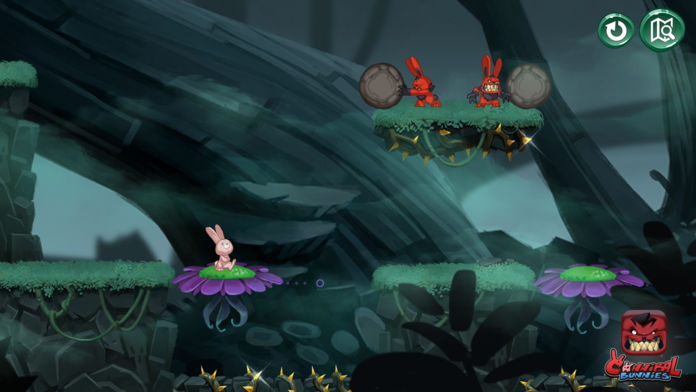 iTunes Description
The destiny of the pink bunnies is in your hands. They desperately need your help to survive. Their world has been infested with malicious and wicked cannibal bunnies. Use your agility, speed and logic to prevent them from being cruelly crunched by the evil bunnies.

Cannibal Bunnies – The Lost Village is a unique 'Touch Platformer' perfectly suited for all types of touch devices. The game runs flawlessly at 60 fps.
Forum Thread: Cannibal Bunnies 2 (by Creative Drops Studios)
---
Cartoon Network Match Land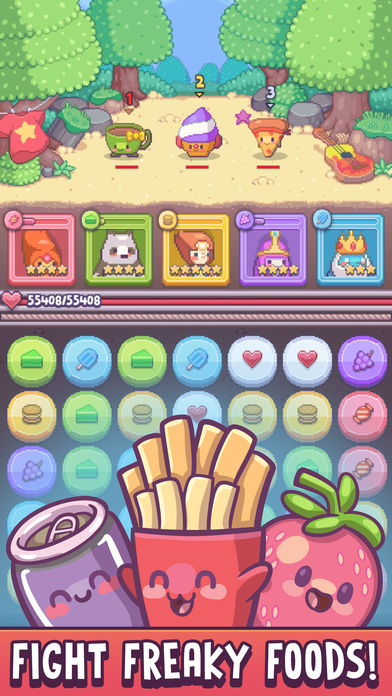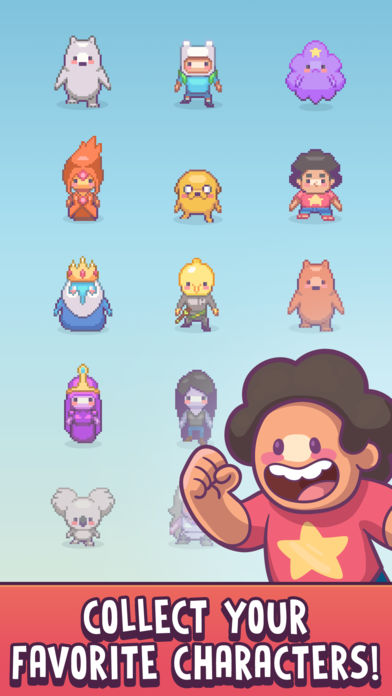 iTunes Description
Build a team of your favorite Cartoon Network characters to conquer a unique match 3 adventure in Cartoon Network Match Land!

MATCH 3 WITH A TWIST
Once you make a match, you can keep on matching until the timer runs out. How many matches can you string together? Plus, you can move pieces diagonally to put a whole new angle on classic match 3 gameplay.

FOOD FIGHT FRENZY
Battle a horde of sentient food items to keep the Cartoon Network Food Festival running. Punch a pizza! Clash with cupcakes! Fight some french fries!
Forum Thread: Cartoon Network Match Land (by Turner Broadcasting System, Inc.)
---
Cow Land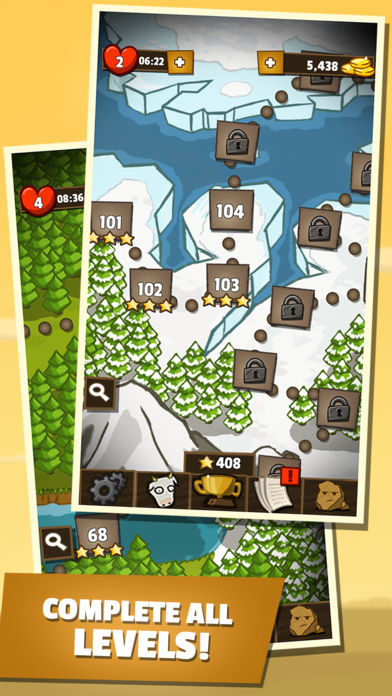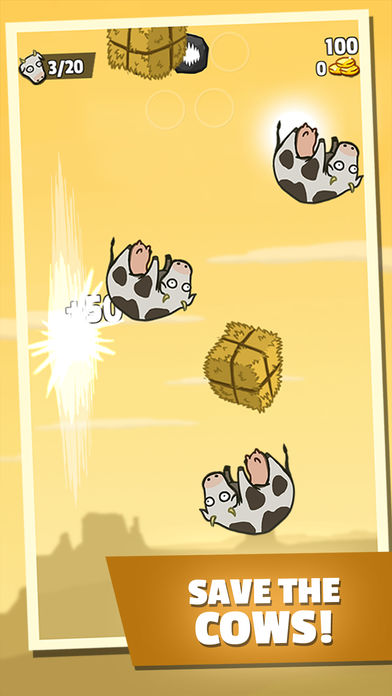 iTunes Description
Welcome to Cow Land! Help Old Cornell, Little Amy and Uncle Farrokh discover what's happening in their farms… The clouds went dark and cows started fallingfrom the sky… Save all the cows!

Complete everylevels while you explore all of Cow Land's sites…
Forum Thread: Cow Land (by Seis Horas Games)
---
Crushing Blocks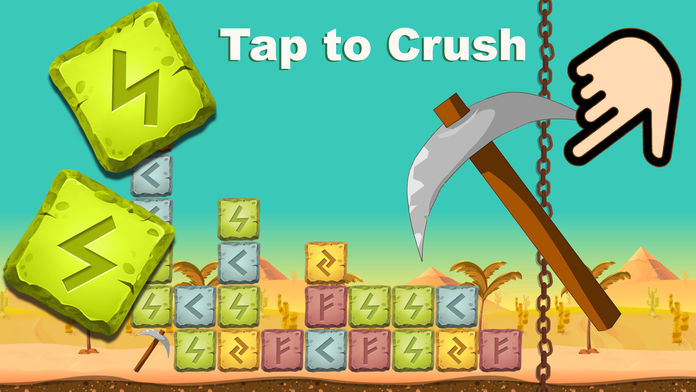 iTunes Description
Game features colored block pieces which you have to tap to match. As you make matches, the blocks are pushed towards the chain. Objective of the game is to keep the field clear and the blocks from reaching the chain. Hatchets are randomly made available which you can use to crush full rows of blocks. Avoid getting chained down if you want to survive!

4 difficulty levels to choose from: Easy, medium, hard and insane.

Simple game controls. Just tap.

Easy to learn yet difficult puzzle to master.
Forum Thread: Crushing Blocks (by Danny Pajevic)
---
Dream On A Journey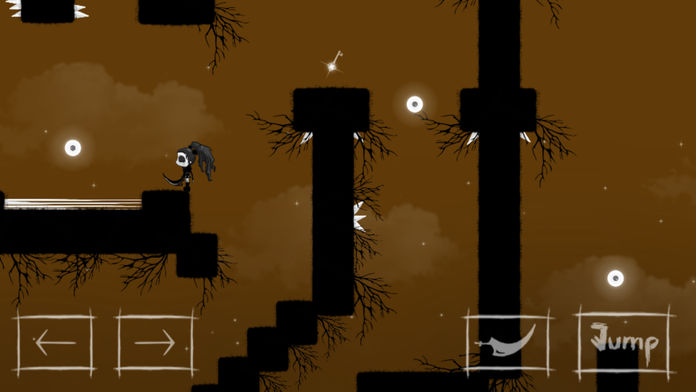 iTunes Description
Run, Jump, and swing your way through various, puzzling obstacles.
Two game Modes
Journey-
Jump into the dream and explore the journey through obstacles that are not what they seem, Reach the light and unlock levels.
Playground-
Where you go to escape the nightmares, but you better run, run, run, run
Forum Thread: Dream On A Journey (by adam rogan)
---
Emoji Smash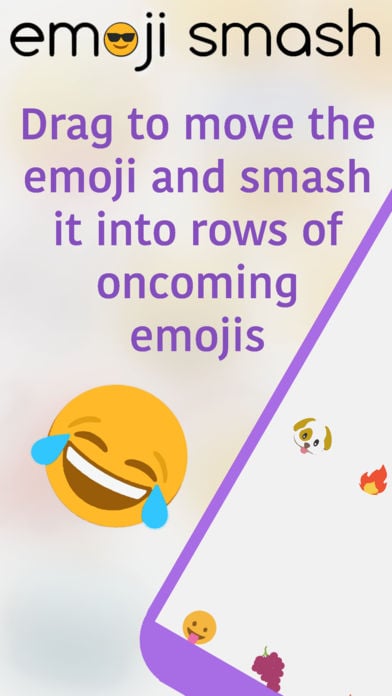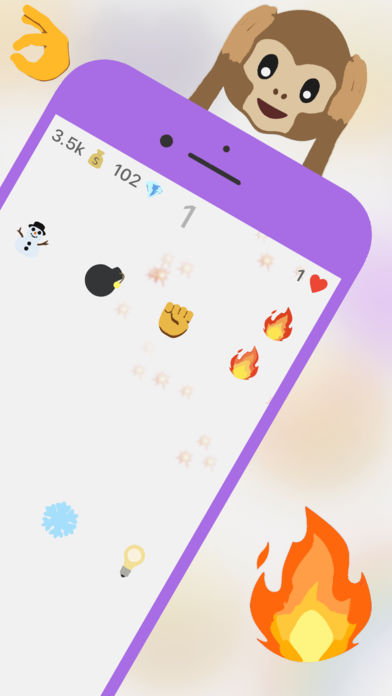 iTunes Description
Drag anywhere on your screen to move the emoji so that it smashes into emojis of the same type in oncoming, and increasingly faster waves. Unlock rare emojis, upgrade your perks and skills, and compete with your friends in this awesome new emoji game.

Unlock different emojis with all-new abilities and special features.

Show your friends your glorious emoji smashing skills. Download Emoji Smash now, and see how much better you are than your friends!
Forum Thread: Emoji Smash — Drag, Crash, Win (by jojodmo2010)
---
Fantasy Maze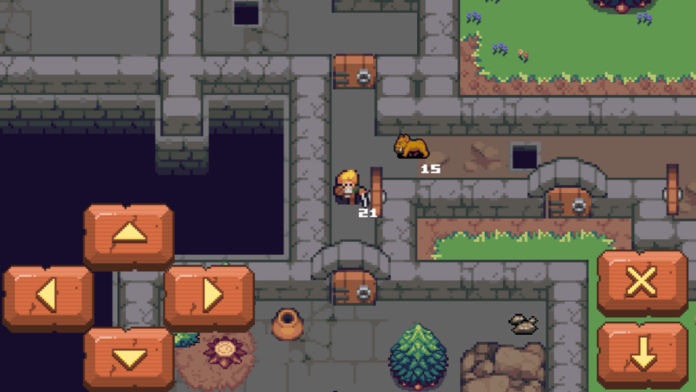 iTunes Description
A great adventure in a big maze. You must defeat goblins, trolls, spiders and other unfriendly creatures and stay alive. The game involves collecting various resources and fighting creatures. This concept of the game offers different paths to victory.

You can do many things in the game: fight with a sword, use the potion of transformation, use fire, hunt rats, catch fish, collect fruits, carry animals to their homes and much more. You also have a strong and dangerous dog to help you. Only you need to feed him properly.

The game provides many hours of entertainment. The maze has about 200 rooms.
Forum Thread: Fantasy Maze (by Jacek Zawadzki)
---
Fortnite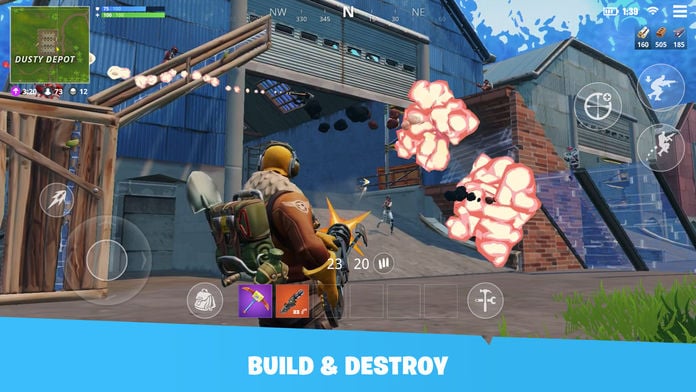 iTunes Description
The #1 Battle Royale game has come to mobile! Squad up and compete to be the last one standing in 100 player PvP. Build cover. Battle your enemies. Survive the longest. Earn your Victory.

On mobile, Fortnite is the same 100-player PvP game you know from PlayStation 4, Xbox One, PC, and Mac. Same map, same gameplay, same weekly updates. Build your own fort as you battle to be the last one standing. Jump in and squad up with friends around the world or in the same room!
Forum Thread: Fortnite (by Epic Games, Inc.)
---
Hyperforma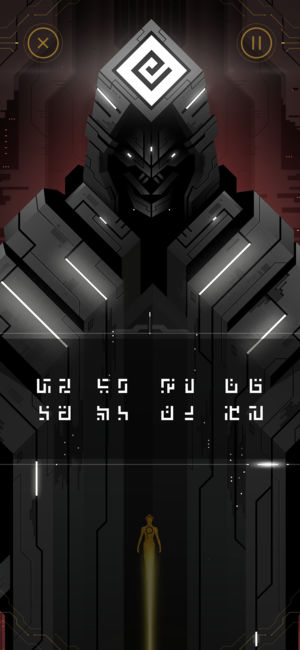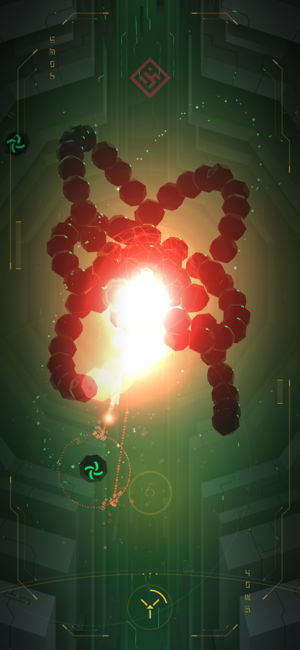 iTunes Description
The civilization of the past vanishes, leaving behind only the Ancient Network. 256 years later, an anonymous explorer descends into its cold depths.

Venture into a journey through the endless empty cyberspace, inspired by the works of William Gibson, Dan Simmons and Peter Watts.

Immerse into the Ancient Network and uncover the secrets of the vanished civilization. Communicate with the Titanic Interfaces and hack their secured Forms.
Secrets hidden in the Network are waiting for you.
Forum Thread: Hyperforma (by Fedor Danilov)
---
Ice Quub Run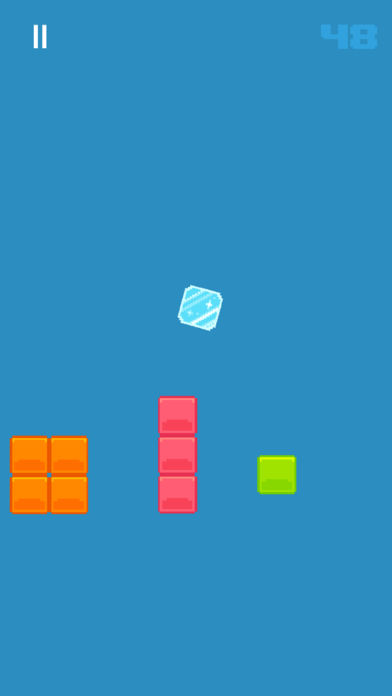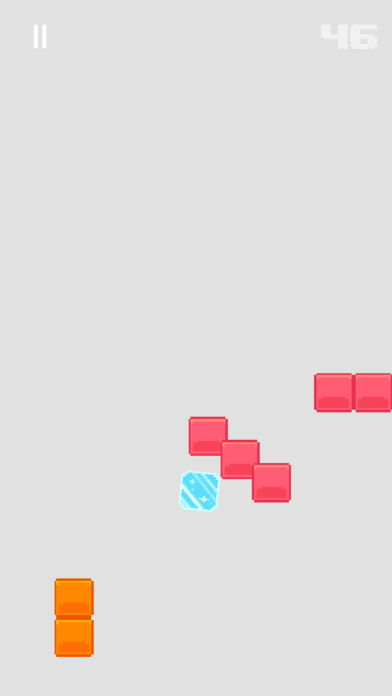 iTunes Description
Tap your way to a record setting number of platform jumps with Ice Quub, the only ice cube that matters.

Incoming platforms vary in sizes, angles & distances requiring you to pay attention when judging how far or how high to jump to make it from one platform to the next.

Jumping on top of the platforms is by far not the only way to travel. Ice Quub's ice cube properties allow it to slide & spin while gaining velocity from successful platform transitions. When you find yourself falling, just remember, you can navigate by contacting the sides or even bottom of platforms.
Forum Thread: Ice Quub Run (by Nikita Ignatenko)
---
Idle Tuber Empire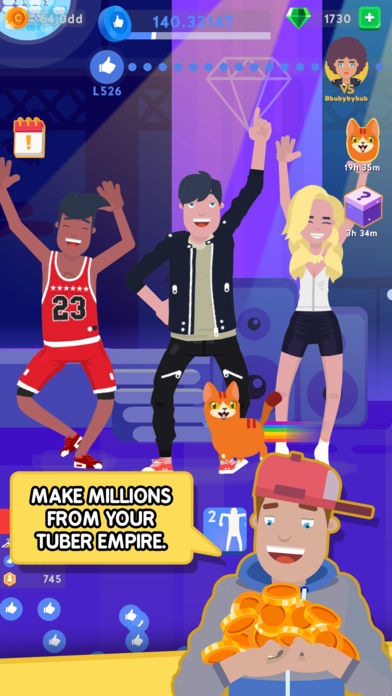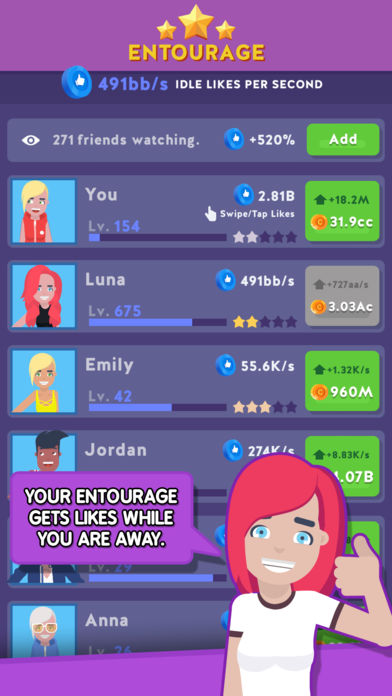 iTunes Description
Want a taste of the celebrity Tuber lifestyle? Take on the world as you journey to stardom, making mega money and earning likes as you go. Dope!

And the profits don't stop there. Build an entourage to collect cash for you whilst you're away, so you can come back later and make it rain, baby! Become an online tycoon as you pimp your wardrobe with hundreds of fresh styles, and compete with your homies to top the global Fametube streaming leaderboard. Who will get the most likes? #SquadGoals

Can you create the most profitable Idle Tuber Empire of all time in the greatest idle sim?
Forum Thread: Idle Tuber Empire (by Futureplay)
---
Keep the Castle – Defense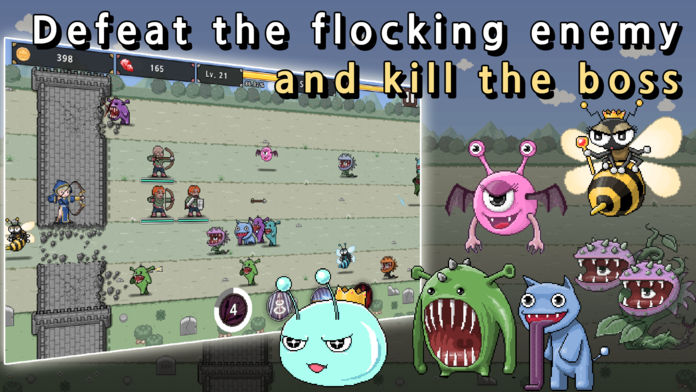 iTunes Description
Monsters have invaded the peaceful town.
Defend your town against the monsters.

Raise your hero and upgrade skills.
Hire and place mercenaries to fight more powerful monsters.
Forum Thread: Keep the Castle – Defense (by Studio EZ)
---
The Last Survivor – Time Warp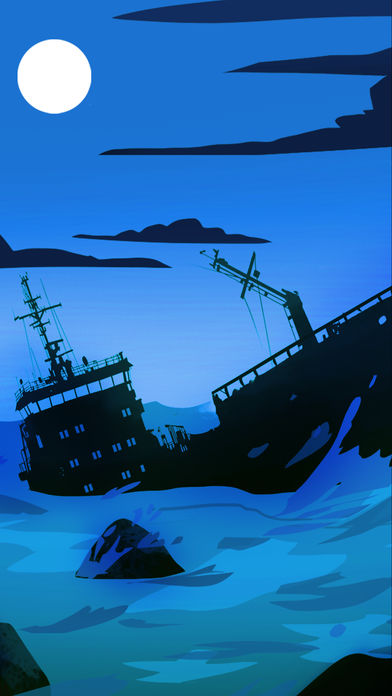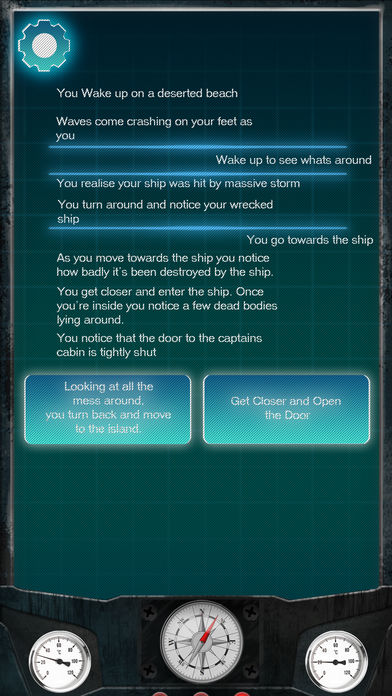 iTunes Description
Get ready to experience a gripping story that will take you on a journey through time across different phases of Jake's Life.

Final Survivor is a deep, engaging and immersive story experience. Jake gets stranded on an island you play as him and try to figure out how you ended up getting stranded. Jake is relying on you to figure out how to get himself out of this sticky situation. The game features numerous achievements which gets unlocked based on the choices you make.

The story is written by the same team which is responsible for the story of one of this year's huge releases "The Last Train". Play the game multiple times to experience different outcomes, the game features over 500 different combinations through which it could play out.
Forum Thread: The Last Survivor – Time Warp (by Smash Game Studios)
---
Madness Speed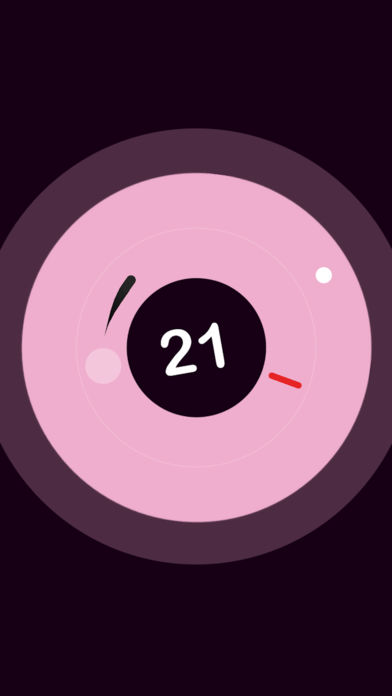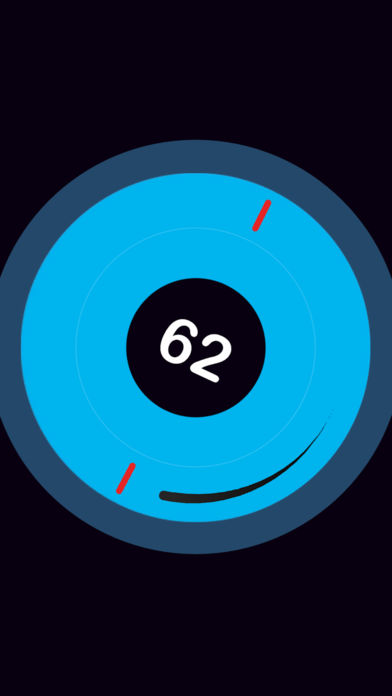 iTunes Description
Every beat is crush your brain!

– Tap to change the path
– Collect the points
– Avoid the obstacle
– Unlock the tons of characters

Let's see, How far will you go with Madness Speed!
Forum Thread: Madness Speed (by tinylab_games)
---
Manage the Stars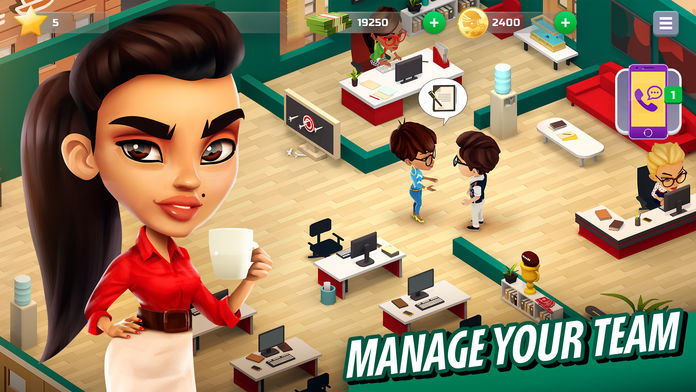 iTunes Description
Become a head of a sport agency, hire agents, get football athletes, take care of them and sign them to best contracts you can find.
Negotiate to get the best terms and the biggest profit cut to form the most respected football agency in the US

FEATURES:
Negotiate with clubs using your charisma and skill, playing mini-games to increase the profits;
Manage your agency, hire the best agents on the market, find contracts and please your athletes;
Upgrade your office, starting at the basement and moving up to the top floor;
Collect unique athlete cards;
Forum Thread: MANAGE THE STARS (by Room 8)
---
Mars360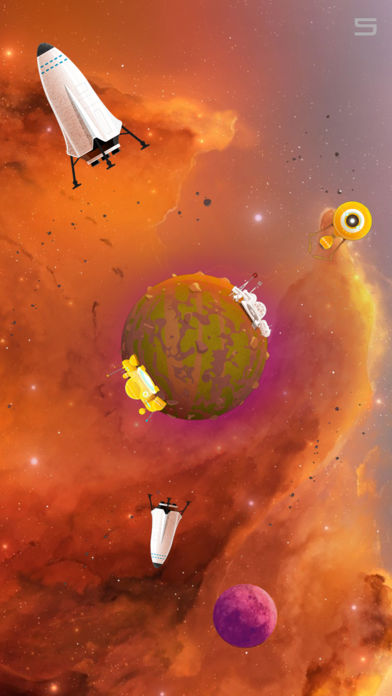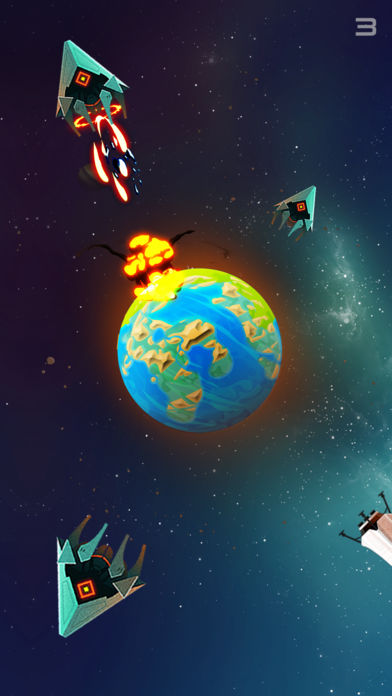 iTunes Description
The International Space Agency is looking for Pilots. Do you have the right stuff to safely land the first colonists onto martian soil? MARS360 is a frantic 'endless lander' where a moments lapse in concentration means your immediate demise!

Hold your device any which way, swipe to spin, tap to fire your boosters and prevent the incoming martian landers from smashing into the surface of the planet!
Forum Thread: MARS360 (by Revolutionary Concepts)
---
Memoji – Match Emoji Pairs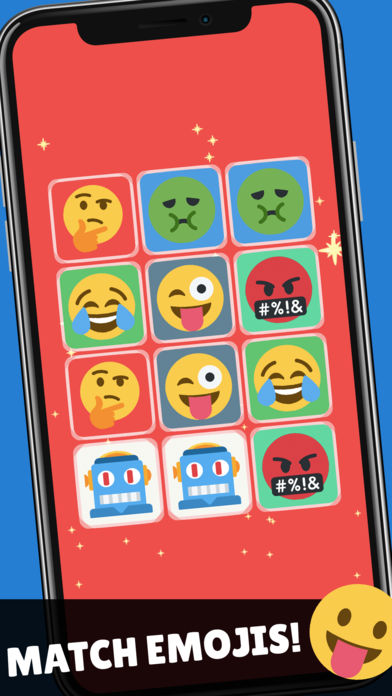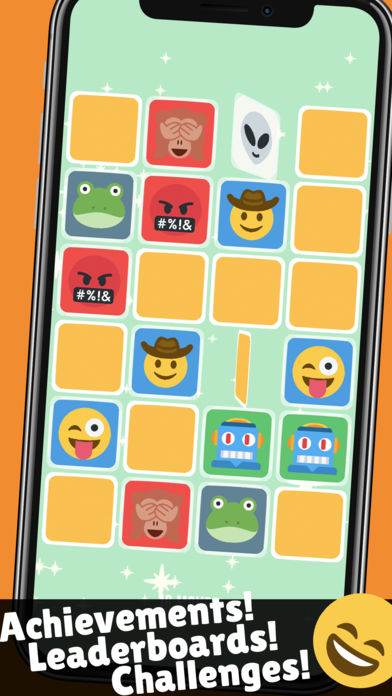 iTunes Description
Match as many pairs of emoji cards as you can in endless mode, try to gather as many stars as you can in challenge mode or simply relax and have fun at relax mode.

* Match infinite pairs in endless mode and compete in the leaderboards!
* More than 30 challenges to complete and more than 90 stars to gather!
* Customize your game, lay back and enjoy relax mode!
* Compete in the leaderboards!
* Gather all the achievements!
* Easy and fun to play!
* All your favorite emojis are here!
* 100% family friendly! Kids love this game!
Forum Thread: Memoji – Match Emoji Pairs (by Guilherme Carvalho)
---
Merge Star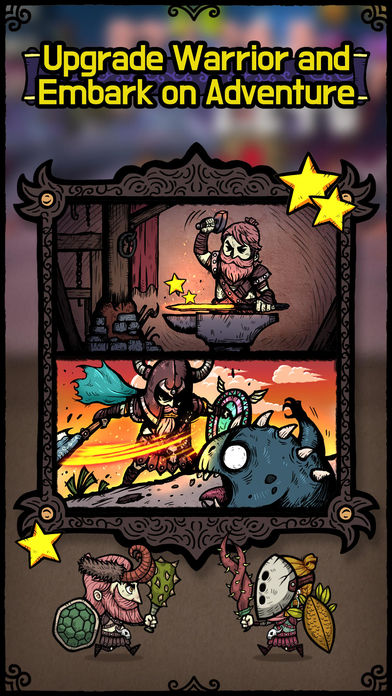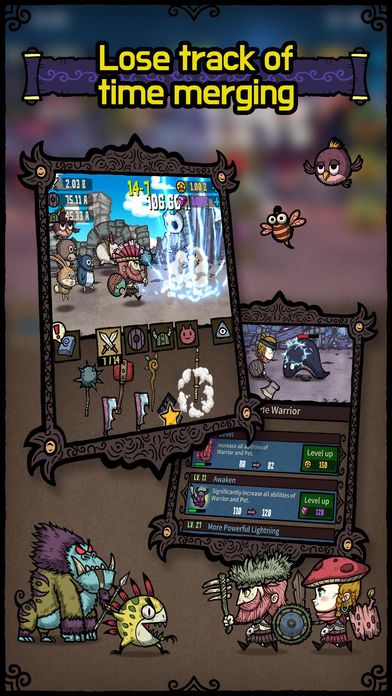 iTunes Description
In a time not too long ago, there was a warrior that could merge any 2 items into 1.

The Warrior has journeyed many areas and encountered powerful monsters. There was no need to worry, for the Warrior got more powerful by merging items.
Forum Thread: Merge Star (by NANOO COMPANY)
---
Nano Golf: Puzzle Putting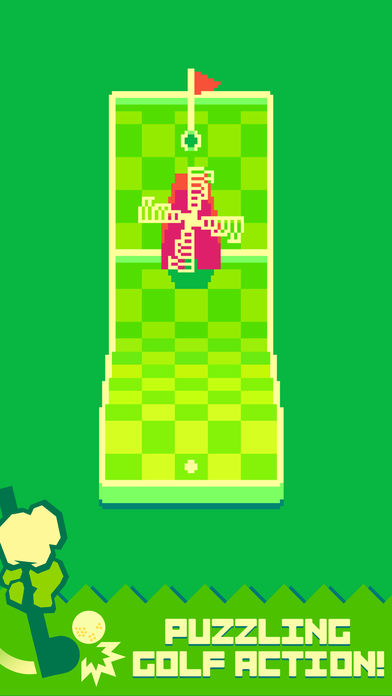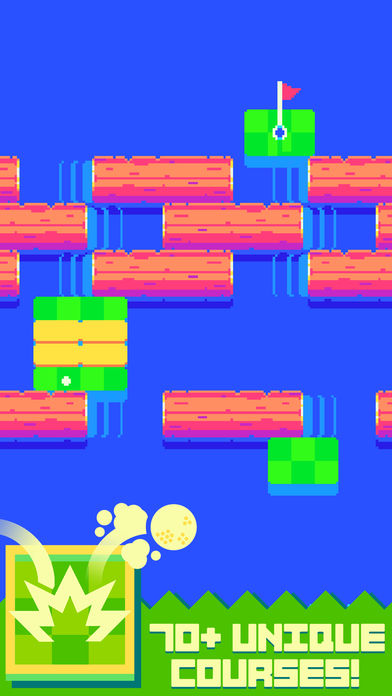 iTunes Description
Travel the world beating courses in this puzzling golf action game!

Features:
– Puzzling golf action!
– Easy one-handed controls.
– 70+ unique courses.
– Travel to crazy worlds.
– Dodge deadly traps.
– Epic boss stages.
Forum Thread: Nano Golf: Puzzle Putting (by Nitrome)
---
Num Yumms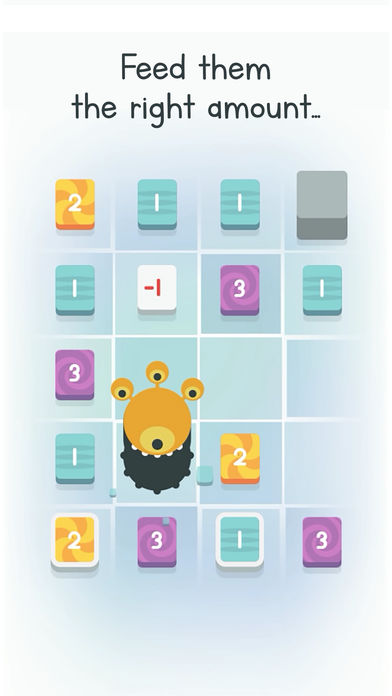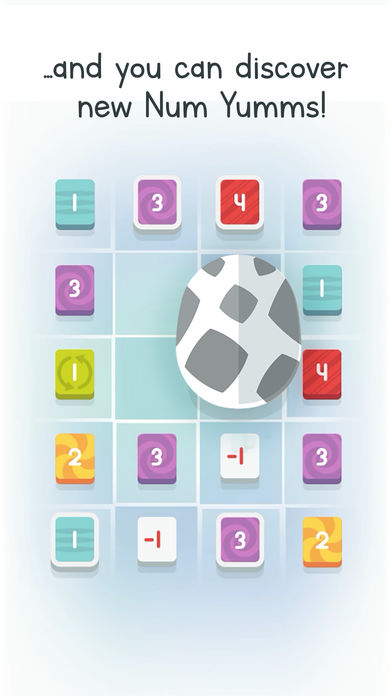 iTunes Description
Num Yumms is a surprisingly adorable game about numbers and hungry little monsters.

Move your freshly hatched Num Yumm around the board eating numbered candies. You have 5 moves to total your Num Yumm's goal. Watch them grow as they eat, discover new Num Yumms, and get the highest score you can.
Forum Thread: Num Yumms (by The Paper Robot)
---
Operation Warcade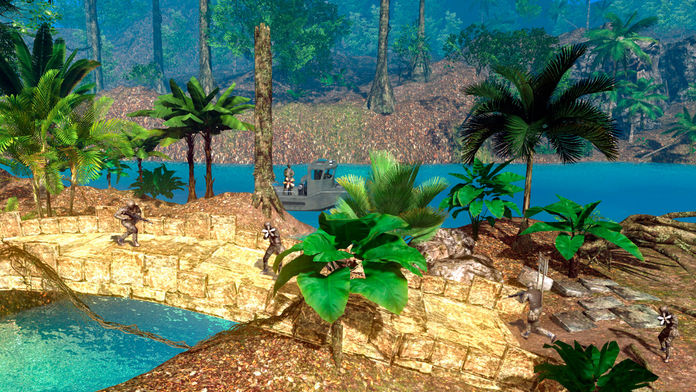 iTunes Description
Operation warcade is a shooter inspired by the late '80s classic war arcade that now uses the latest technology of ARKit to convert it into a unique experience.

Thanks to the innovative immersion system, you will be able to travel inside the video game whenever you want to experience the adventure in a completely different way, like shooting from a helicopter, from a trench or from inside a tank… because why not? The power is on your side.

Use all the elements in the environment in your favor with the incredible gravity gun. You will be able to capture any object in the landscape and launch it against enemies, converting them into a weapon. Your imagination is the limit.

Complete 108 missions, 36 levels and many upgrades will unlock, giving you ever more destructive power. Natural anti-stress guaranteed.
Forum Thread: Operation Warcade (by Ivanovich Games)
---
Peko Peko Sushi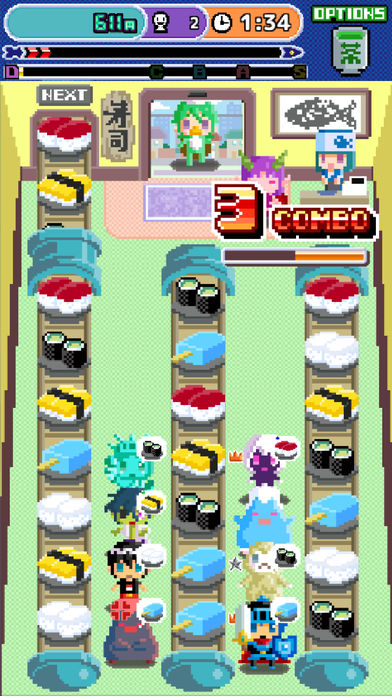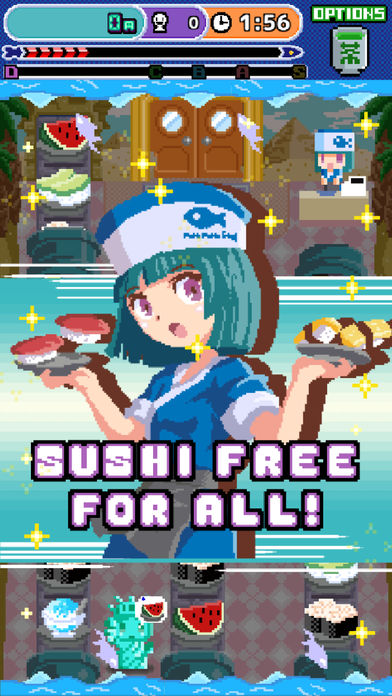 iTunes Description
Peko Peko Sushi is a fast-paced conveyor sushi puzzle game. Serve hungry customers by shuffling sushi about, racking up high scores by stacking plates and acting quick. Unlock new staff and store parts to change the way you play and make it your own. Download now and help Ayame build the greatest sushi restaurant of all time!
Forum Thread: Peko Peko Sushi (by Hanaji Games)
---
Pop Butterfly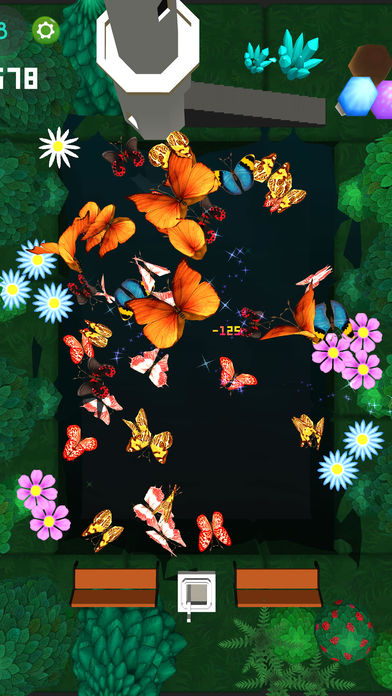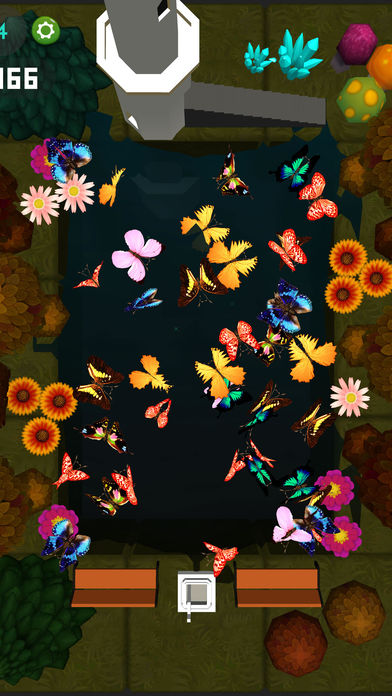 iTunes Description
"Pop Butterfly" is a relaxed and addictive 3D game.
It is fresh, original and unique. It is easy to learn: only need tapping to pop butterfly. Same butterflies around it will be popped too.

Try to pop more butterflies at same time, you will get more scores.
There are 100 levels in each world. Lots of butterflies are waiting to meet you.

Let's take your free time now!
Forum Thread: Pop Butterfly (by YINJIAN LI)
---
PUBG Mobile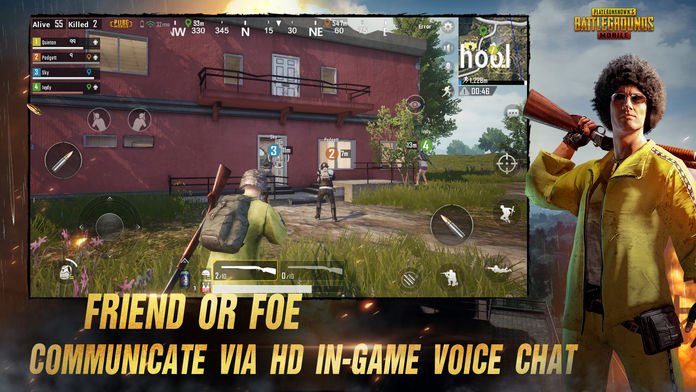 iTunes Description
Officially licensed PUBG MOBILE, the original battle royale style game is coming! Unreal Engine 4 brings smooth, next-generation graphics to your mobile device, and produces a graphical and audio experience that perfectly recreates the PC version.
Forum Thread: PUBG Mobile (by Tencent Mobile International Limited)
---
Rapid Shift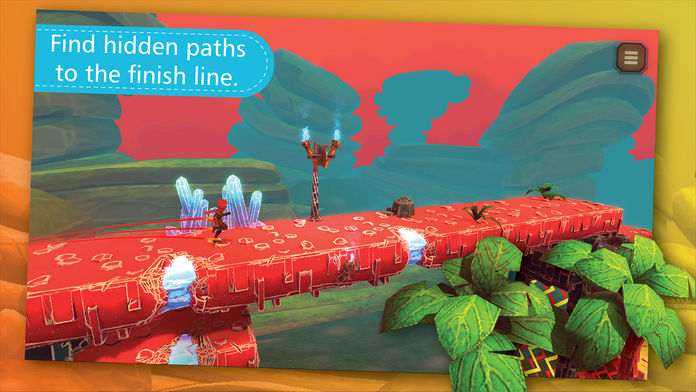 iTunes Description
Are you ready to go on an adventure across the land of colors?

Helios Labs brings to you an epic journey across the lands where colors are all that matter! Get ready for a tight, fast-paced runner platformer, that takes you across a beautiful environment.

The levels are designed to be challenging and as the levels progress, so does the difficulty.

Revel in a world full of colors with amazing graphics and music. Combining twitch reflex platforming with custom designed difficulty ramp, to keep even the most experienced gamer on their toes. Simple controls and intuitive gameplay that keeps you trying harder.
Forum Thread: Rapid Shift (by Urvish Kathiriya)
---
Sequentia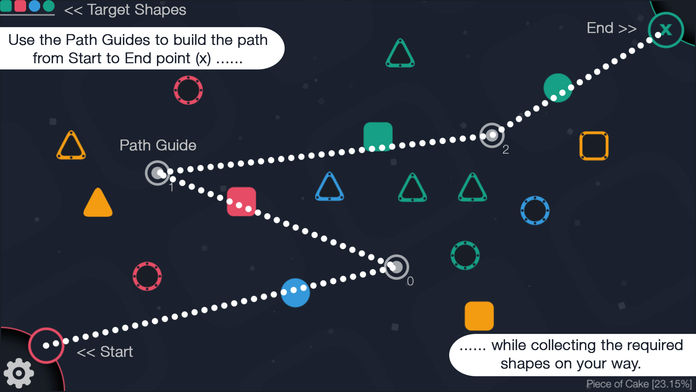 iTunes Description
The goal is simple : Just find the best path between the start & end points that allows you to collect the required items on your way & avoid hitting the obstacles or collecting non-required items.

Features :
– Tons of puzzles with no ADs.
– No time limits, take all the time you need to solve the puzzle.
– 5 levels of difficulties.
– Enjoy beautiful minimalistic design & relaxing game music.
– iPhone X ready.
Forum Thread: Sequentia (By RoboAppZ)
---
Seul.(Alone) The Day Before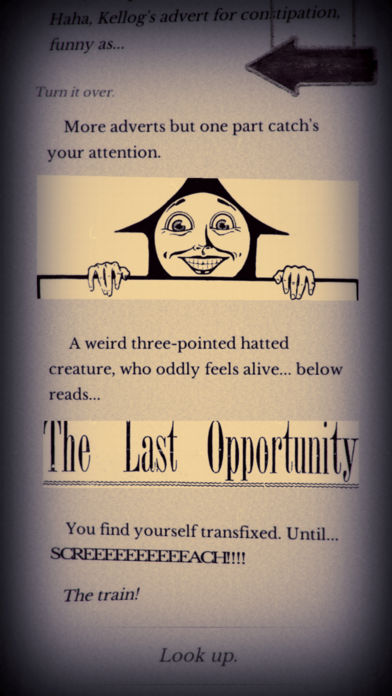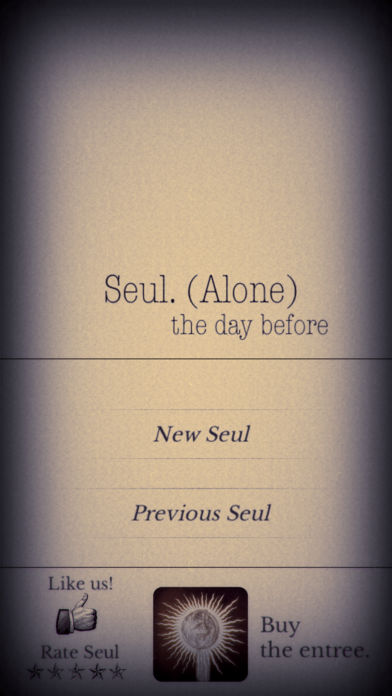 iTunes Description
Funny, Sad, Creepy, Disturbing and completely absorbing, with a Shakespearean sense of tragedy .
Wonderfully surreal as an ordinary day in the life of a character who holds secret alleyways of unsettling and unexpected views, unfolds to the reader. Painful and touching, it offers the private thoughts of a person contemplating the philosophical question of whether to end their life or not. Aiming to raise awareness to the taboo subject.
Forum Thread: Seul.(Alone) The Day Before (by Steven Koutsouliotas)
---
Shadowgun Legends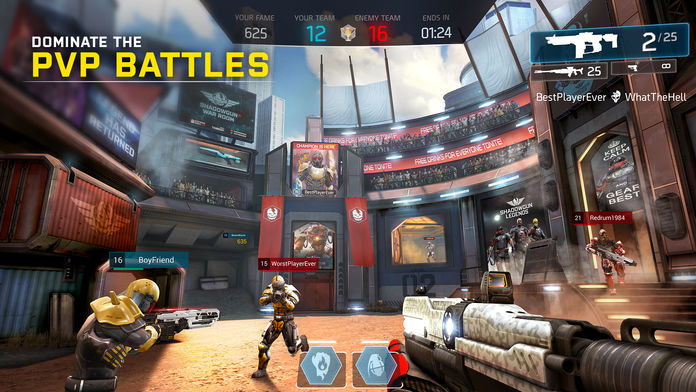 iTunes Description
Download the best mobile RPG shooting game for free now!

Experience an epic story campaign, competitive and cooperative multiplayer, and an innovative social hub, all in one game!

In the futuristic world of Shadowgun Legends, humanity is under attack from a deadly alien invader. The last line of defence are the Shadowguns, legendary warriors and heroes. You are a young Shadowgun recruit with limitless potential who can turn the tide of war. So what are you waiting for? Join the fight and show the galaxy who's boss!
Forum Thread: Shadowgun Legends (by MADFINGER Games, a.s.)
---
Slide Path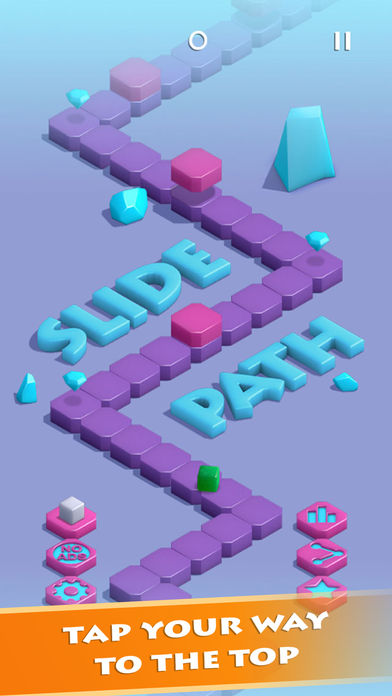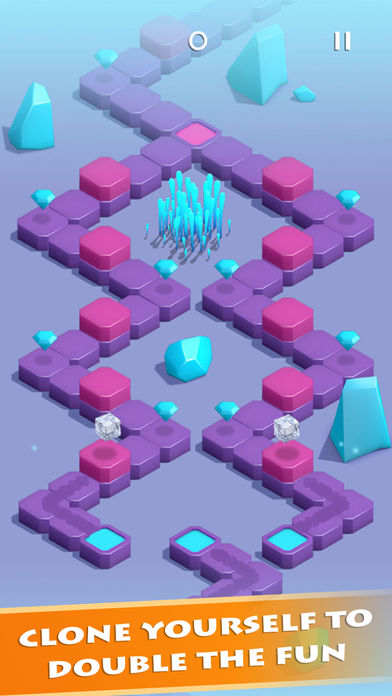 iTunes Description
Jump over or slide under obstacles on an endless zig zag path through a mystical landscape.

Enter portals to change paths or clone yourself to double your score.

Collect gems to unlock new colourful characters.

How to play:
– Tap Right to Jump over obstacles
– Tap Left to Slide under obstacles
Forum Thread: Slide Path (by Radu Popa)
---
Smashing Rush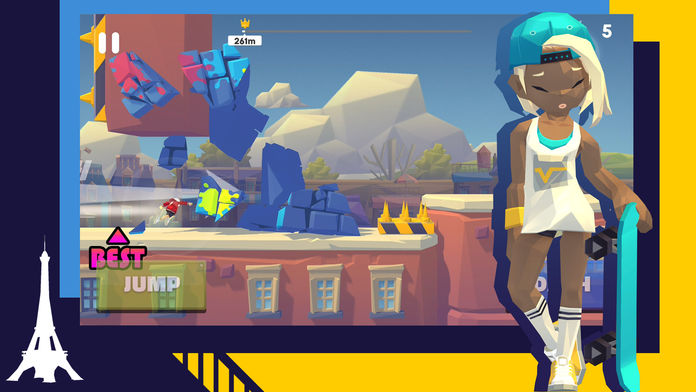 iTunes Description
●Collect 21 characters with different motions and shapes.
●Various actions such as wall jump, double jump, bar swing, zipline with only two buttons JUMP and DASH.
●Be Thrilled with challenging levels.
●Fast parkour style play that rush on the big city.
●Race through obstacles and see who can go far.
●Extreme control that hard to feel in mobile games.
Forum Thread: Smashing Rush (by Cold Soda)
---
SnowSmash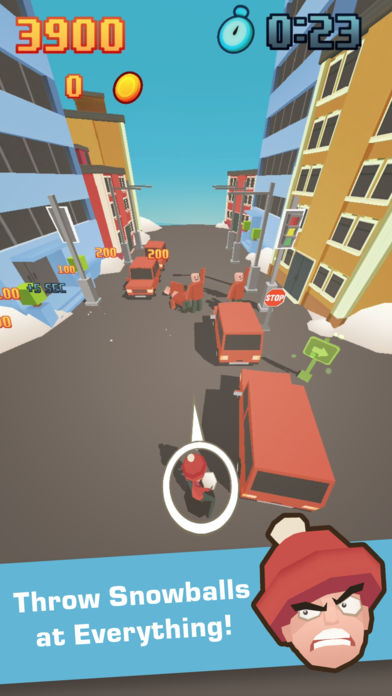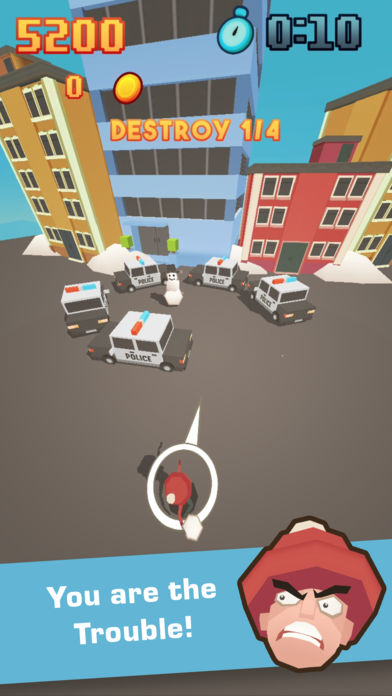 iTunes Description
SnowSmash is a fast-based stress-relief game. Destruct the city of Smash with snowballs and other throwables.

Get highscores from destroying the streets. Collect coins to get more effective things to throw. Have fun.

Disclaimer: Throwing snowballs or other things at people or their property is never Ok without their consent. Games are games. Be a respectful person. Thank you. 🙂
Forum Thread: SnowSmash (by Tuokio)
---
Space Station Simulator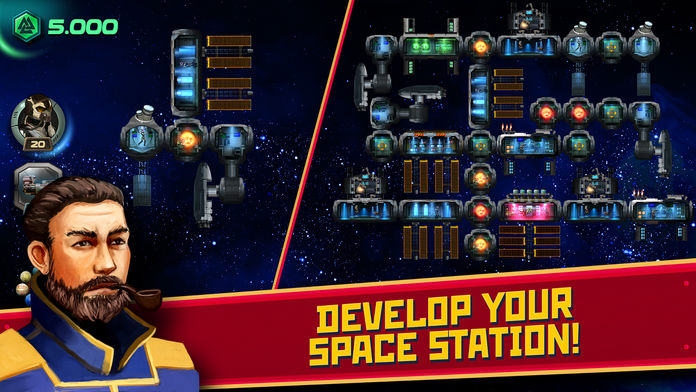 iTunes Description
If you are dreaming of space from childhood, then our simulator of the space station you will surely like! At your disposal is a small orbital station with one robot, who is sad without any work and only from you depends its future. You as the captain will have to deal with its development, dumb personnel, the construction of new modules. In the game you can bet on peaceful coexistence, for example, on extracting resources and recycling it or you can act with fire and sword, plundering interplanetary caravans and other players!
Forum Thread: Space Station Simulator (by appscraft)
---
Super Chuckie Egg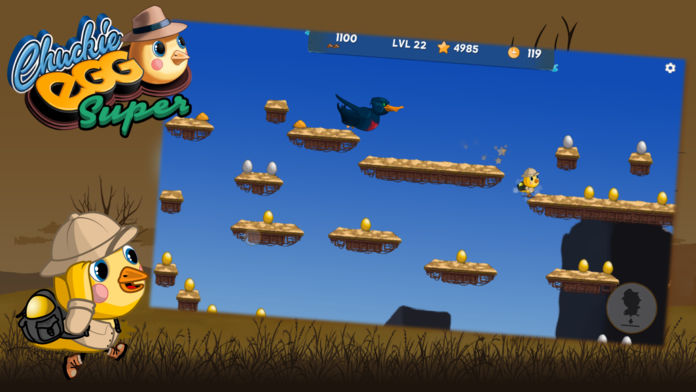 iTunes Description
Journey through the four seasons containing 36 levels. Play the levels in any order you like, collecting gold and silver eggs along the way.

Avoid the naughty Ostriches, who will try and block the way. And watch out for Bertha – Harry's arch nemesis. She's sure to show up on some levels.

Use you stash of silver eggs buy extra lives or even auto complete levels that you're stuck on! So, whether you're a platform gaming veteran, or just want a casual gaming experience, Super Chuckie Egg is for you!
Forum Thread: Super Chuckie Egg (by Downsideapp gamers)
---
Swipe Light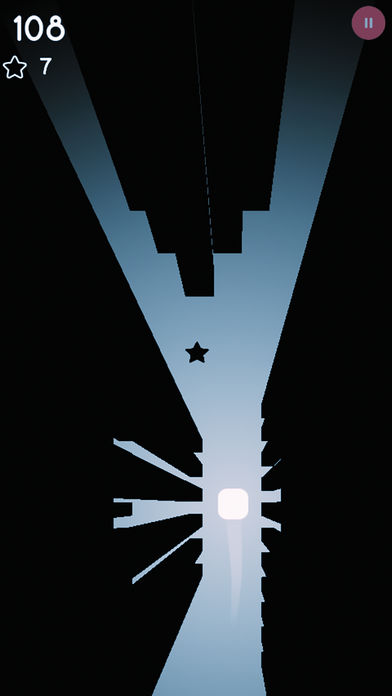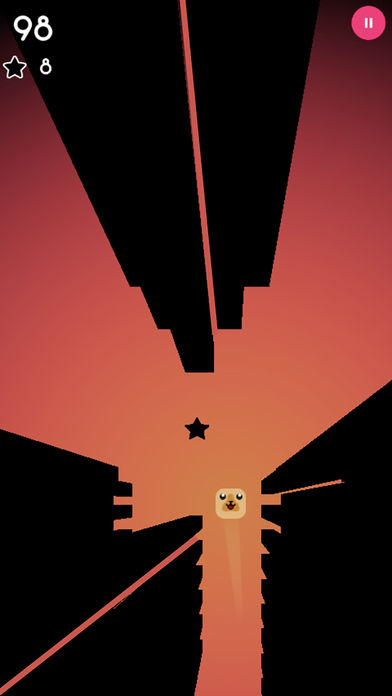 iTunes Description
Action, speed, and concentration in just one app.
This is for who want a challenging, addicting, entertaining game.
Avoid the obstacles by dragging the character with coordination away from them, but be careful … it's not that easy!
Be in the world ranking, millions of players are challenging right now, what are you waiting for?

Collect stars and unlock the rarest characters, sometimes they can reveal surprises!
Forum Thread: Swipe Light. (by Sirus Baladi)
---
Waynesaw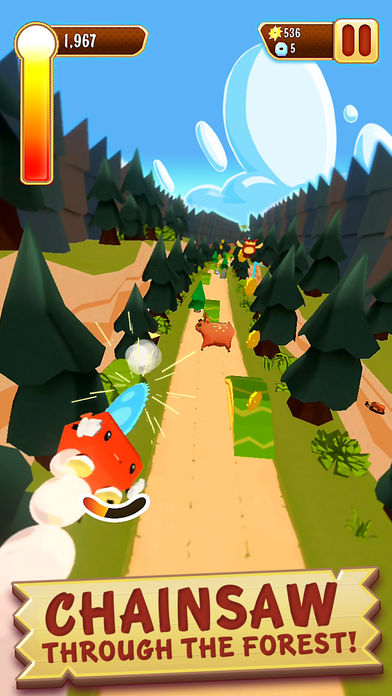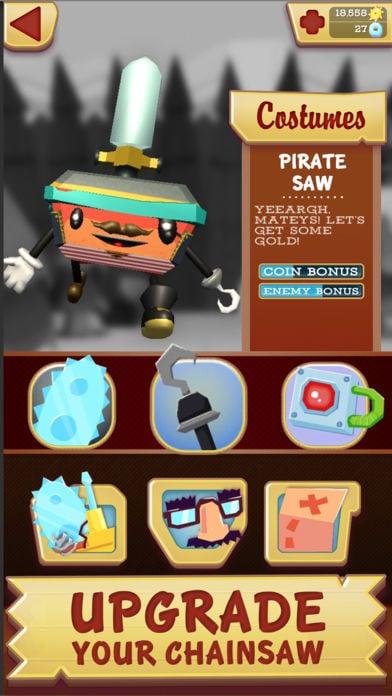 iTunes Description
He's cute. He's loveable. He's a CHAINSAW. Meet Waynesaw, your new best friend!

Tear through the forest as Waynesaw in the hopes of reuniting with your lost family. But watch out! The forest is teeming with toxic waste, and the forest critters have transformed into vicious mutants. Fortunately, you are a chainsaw!

Destroy trees! Obliterate your enemies! Upgrade your sawblade to annihilate everything in exciting and horrible ways! Jump on a Boostpad or grab a Chaingun to wreak unthinkable carnage upon the forest. When you've rained enough havoc, transform into the ferocious and unstoppable SUPERSAW!

Rev up your engine, because what's better than wielding a chainsaw? BEING A CHAINSAW.
Forum Thread: WAYNESAW (by So Choice Softworks)
---