If dog years are the equivalent of seven human years, I can't even begin to comprehend how long App Store years are. It feels like we get a month's worth of game announcements and releases practically every week, and while this is great for anyone starved of things to do, it also means many brilliant concepts and ideas get buried under the sheer volume of news. If we go back all the way to 2015, Viking Mushroom was one such game that really generated a lot of excitement and anticipation from our community – the beautifully animated cartoon graphics looked like you were playing a cartoon, and some tight platforming action made the overall package from developer MobGe a particularly enticing prospect. However, Viking Mushroom soon missed its 2016 release date, and news was relatively sparse on this promising upcoming platformer. It may have taken a while, but we finally have our update. Viking Mushroom has been reborn as a brand new game as Oddmar, and while it retains the abundant charm of its source material, it's evident from the preview trailer that the game has come a long way over the past few years.
After the beautifully drawn and entirely over-the-top animated intro to Oddmar, the actual gameplay footage manages to keep this whimsical design and put it through a number of dramatically different environments. From dimly lit dungeons with ominous dark monsters flowing with blood, to grandiose environments with two huge goddesses in the horizon, Oddmar completely embraces its viking theme in every aspect of its design. The platforming action looks varied, from your typical obstacle-dodging action to more nuanced escapades on the back of beasts and other vehicles, and it's clear the development time has allowed Oddmar to fully integrate its eclectic influences to the max. In terms of art style, Oddmar is a serious contender for one of the best looking games currently on iOS, and it's encouraging to see the promise of Viking Mushroom translate perfectly to the 2018 App Store.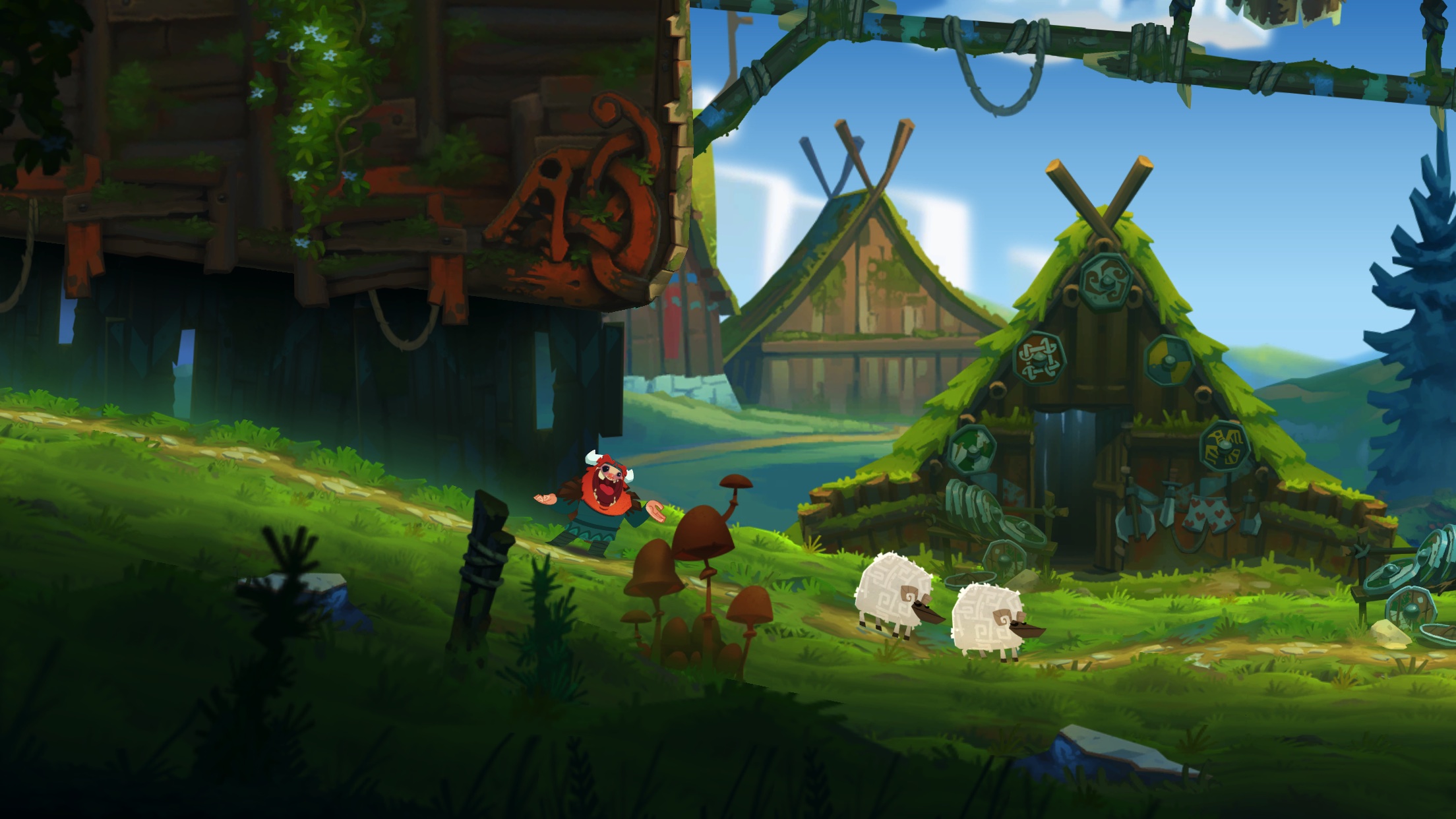 Considering the developer's pedigree – which includes working on the equally pretty Leo's Fortune ($4.99) – Oddmar is an incredibly safe bet for platforming and adventure fans alike. With a tentative Spring 2018 date, hopefully we finally see Oddmar reach the smaller screen sooner rather than later. Until then, let us know your impressions on our Oddmar forum thread, and with our Discord community on the official TouchArcade server.