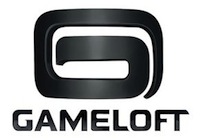 It isn't far fetched to consider Gameloft a very important part of mobile gaming in general. I bought a lot of their initial games when they had basically mobile games that were pretty darn heavily inspired by popular games on other platforms. The App Store has changed over the last few years and Gameloft has struggled to keep up with how things have become. Over the last few years, they've had cuts to various studios. After the sad situation at their NYC office, a report from gamesindustry.biz has some more bad news for Gameloft with cuts at their studio in Madrid.
Gamesindustry.biz has reported that after closing Gameloft's New Orleans office earlier in February, Gameloft has closed the Madrid studio. Since 2015, Gameloft has cut down or closed studios in 5 other locations. Eurogamer Spain has confirmed to gamesindustry.biz that the studio will be closed and staff has been notified as of yesterday morning. This is after Gameloft Madrid fired 40% of its staff last year. The closing happened with no prior intimation to allow the staff to look elsewhere.
It is sad to see these things happen to studios and the situation is worse when you look at what's happened with some other Gameloft studios over the last few years. I hope everyone at Gameloft Madrid manages to find something. Best of luck to all the people at or formerly at Gameloft Madrid.