Gameloft soft launched Asphalt 9: Legends in the Philippines, and if you want to play the game before it's out worldwide, this guide explains how to do that. You will need to register a Philippines iTunes account if you don't already have one, or switch the country on an existing account. Additionally, Gameloft is wise to the practice of users getting accounts outside of their region and downloading games. So, the company region-locks its titles. What you need to do is to use a VPN, which you can do for free.
Change an iTunes Account to the Philippines
If you already have a soft launch account, or want to switch your existing account to the Philippines temporarily, you can do that. Note that if you have season passes to iTunes TV shows, you might not be able to switch over until the season pass is fulfilled. Some subscriptions might cause issues as well.
Go to the Settings app, then scroll down to iTunes and App Store. Tap on your Apple ID, then View Apple ID. Sign in with your password, then choose Country/Region. From there, choose the Philippines. You will need an address in the Philippines to register your account there, so use an address generator service to create one for you. Once you fill out all this information, your account's new region will be the Philippines, and you can go download Asphalt 9.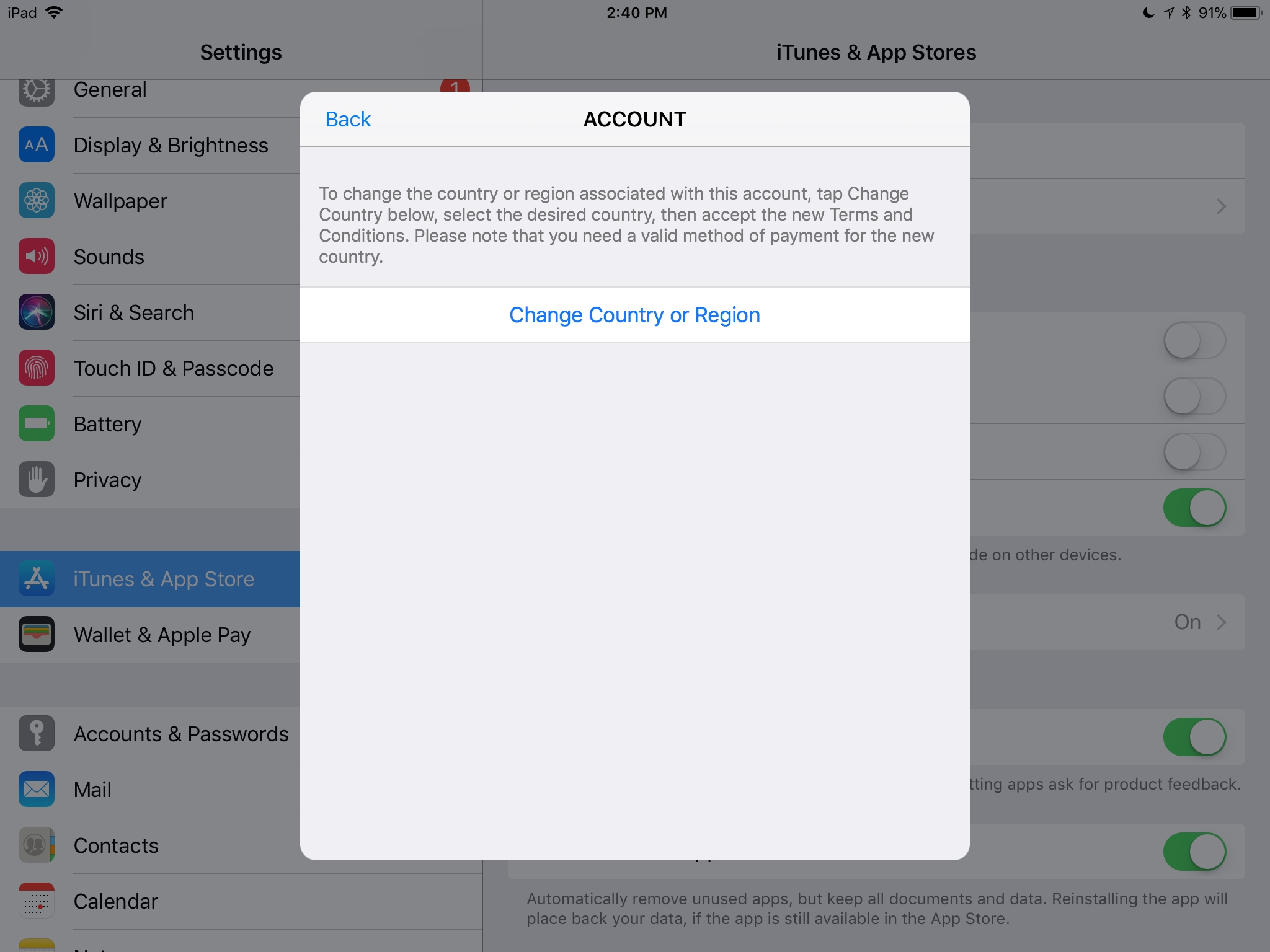 Register a Soft Launch Account
If you want to create a brand new account so that you aren't just changing the country on your main iTunes account with all its purchases, this is possible. You will need to sign out of your main iCloud account in Settings. This listing is the very big first entry in the settings list. Make sure your contacts, photos, and reminders are backed up if you do not have them backed up already! Once it says that you're signed out, tap on the "Sign into your iPhone/iPod/iPad" prompt. Then, tap the "Don't have an Apple ID or forgot it?" link.
Now, create an Apple ID. You can use an existing throwaway email address, but you can also create a free iCloud email address.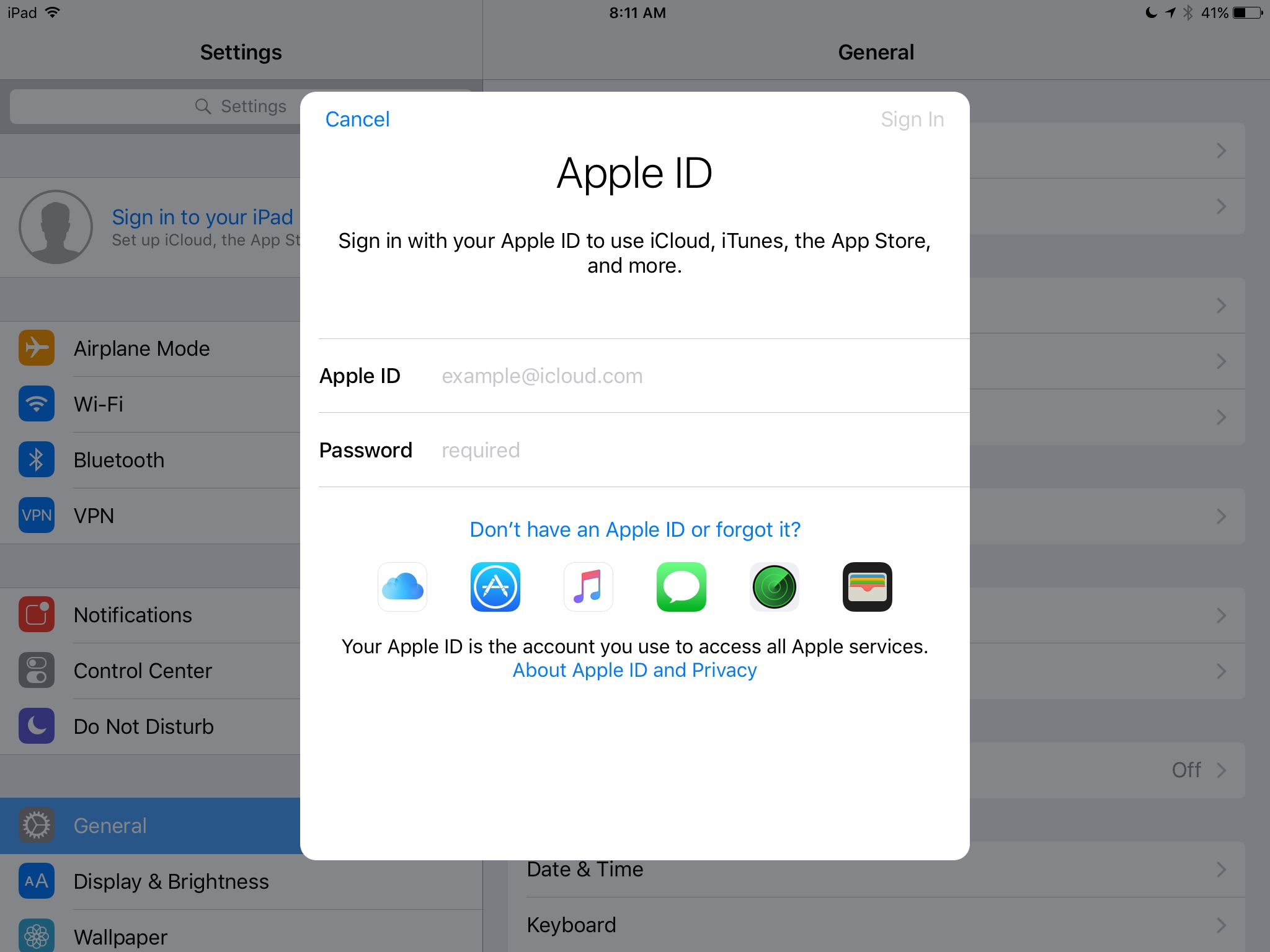 Now complete account registration. You might need to verify with a phone number, and though you might change the country later, you can use a phone number from any region to verify your account.
Once you complete your registration, sign into the App Store. You will get some information to fill out, including the country for your account. Let's start off with Canada, where many soft launch titles release. You can try creating a Chinese account, but again, you might have issues doing this.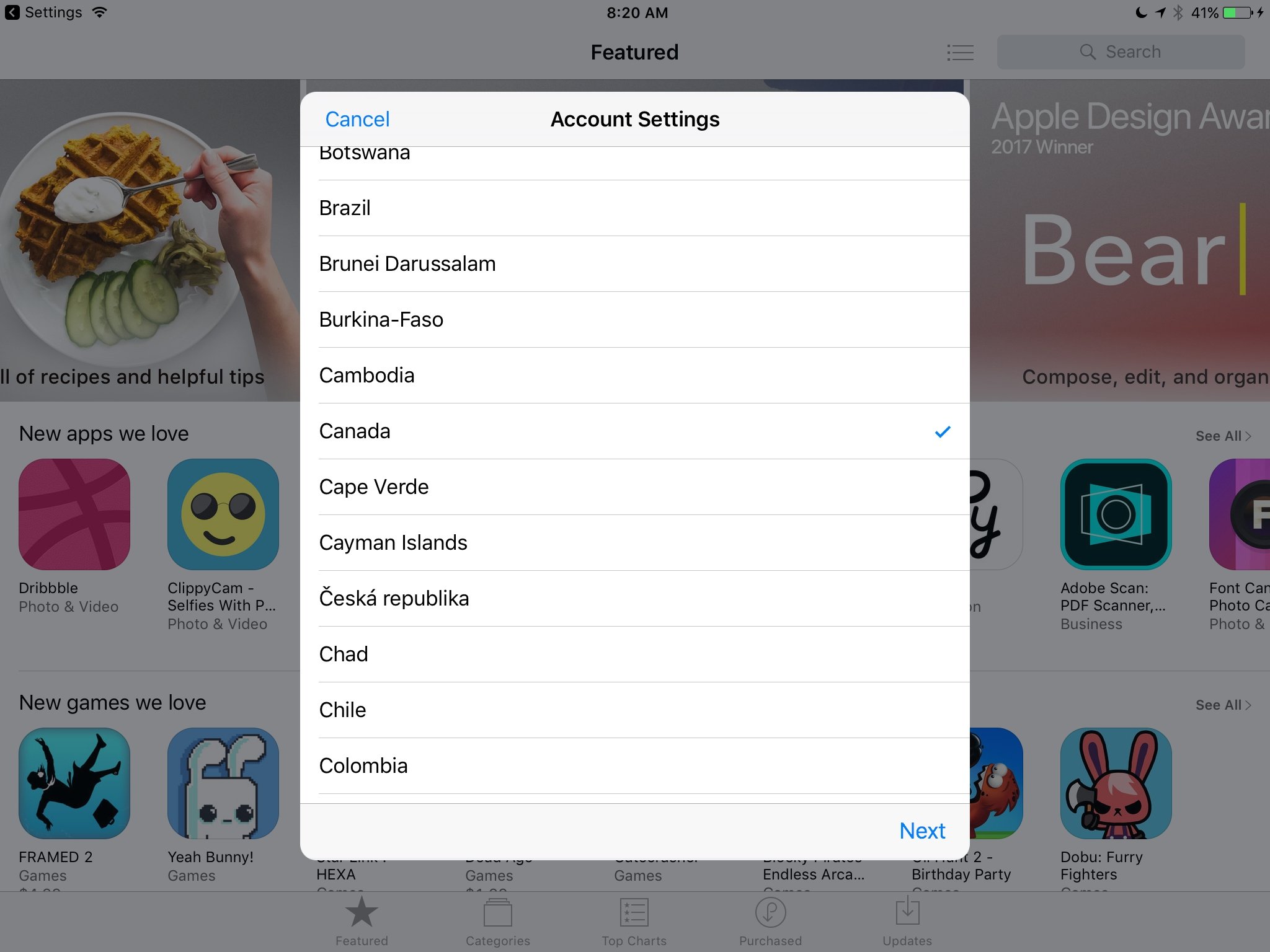 For a billing address, you can use a fake name generator to generate an address and name of your choice. Make sure you choose none for your billing information.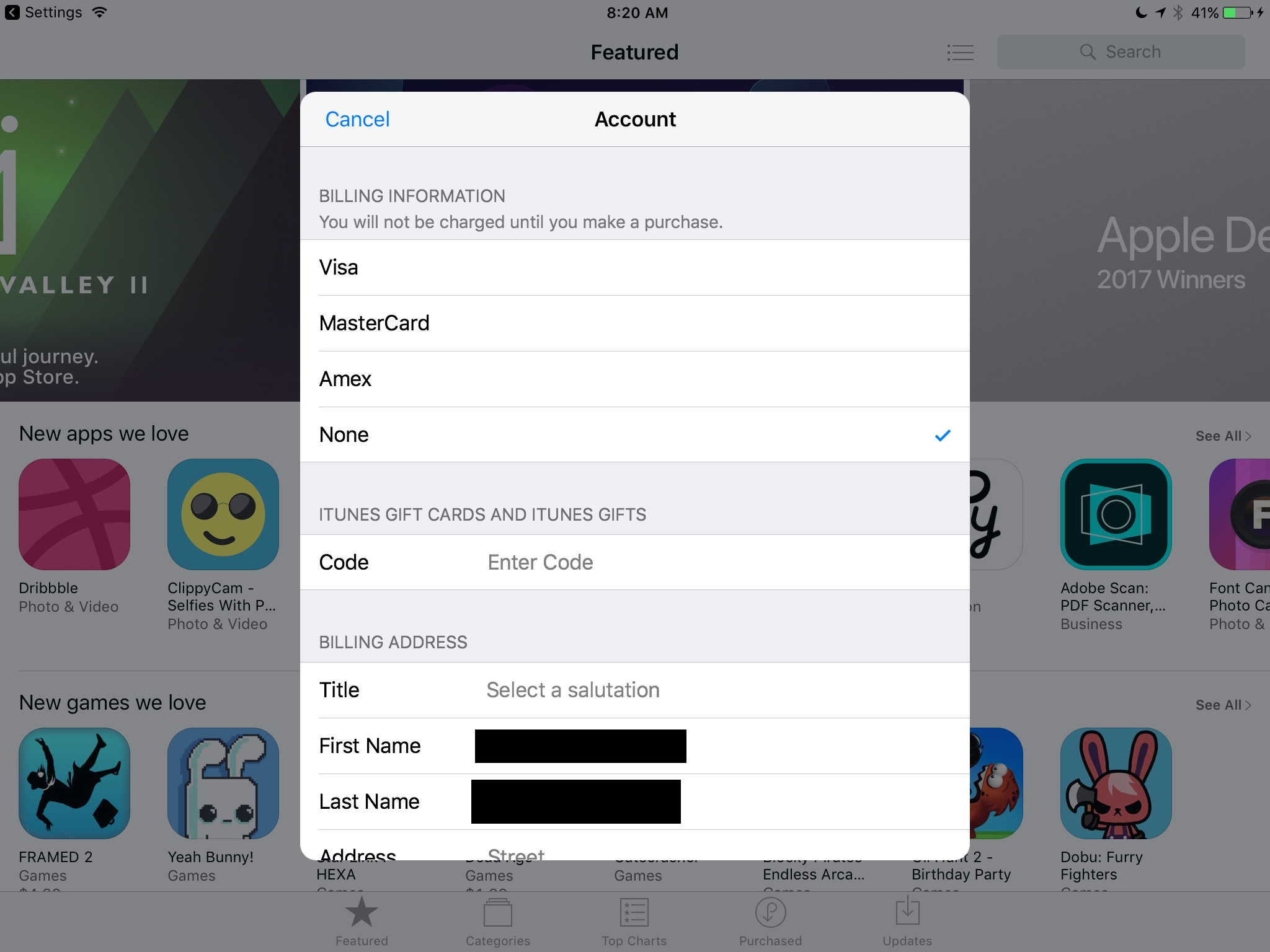 Now go and download Asphalt 9 for yourself!
Use a VPN
Cloudwall VPN was a popular choice for Modern Combat Versus (Free), and it still works if you downloaded the app and it's in your purchased history. Unfortunately, it's not on the App Store any more. Otherwise, you will need to download something like VyprVPN in order to appear in the Philippines. Download the app, then follow its steps to install its VPN profile, find the Manila server, and connect. Be careful, though: you only get one gigabyte of free data with this app. You might want to experiment with a bunch of different VPN apps in order to see what works for you and in order to spread your data usage around.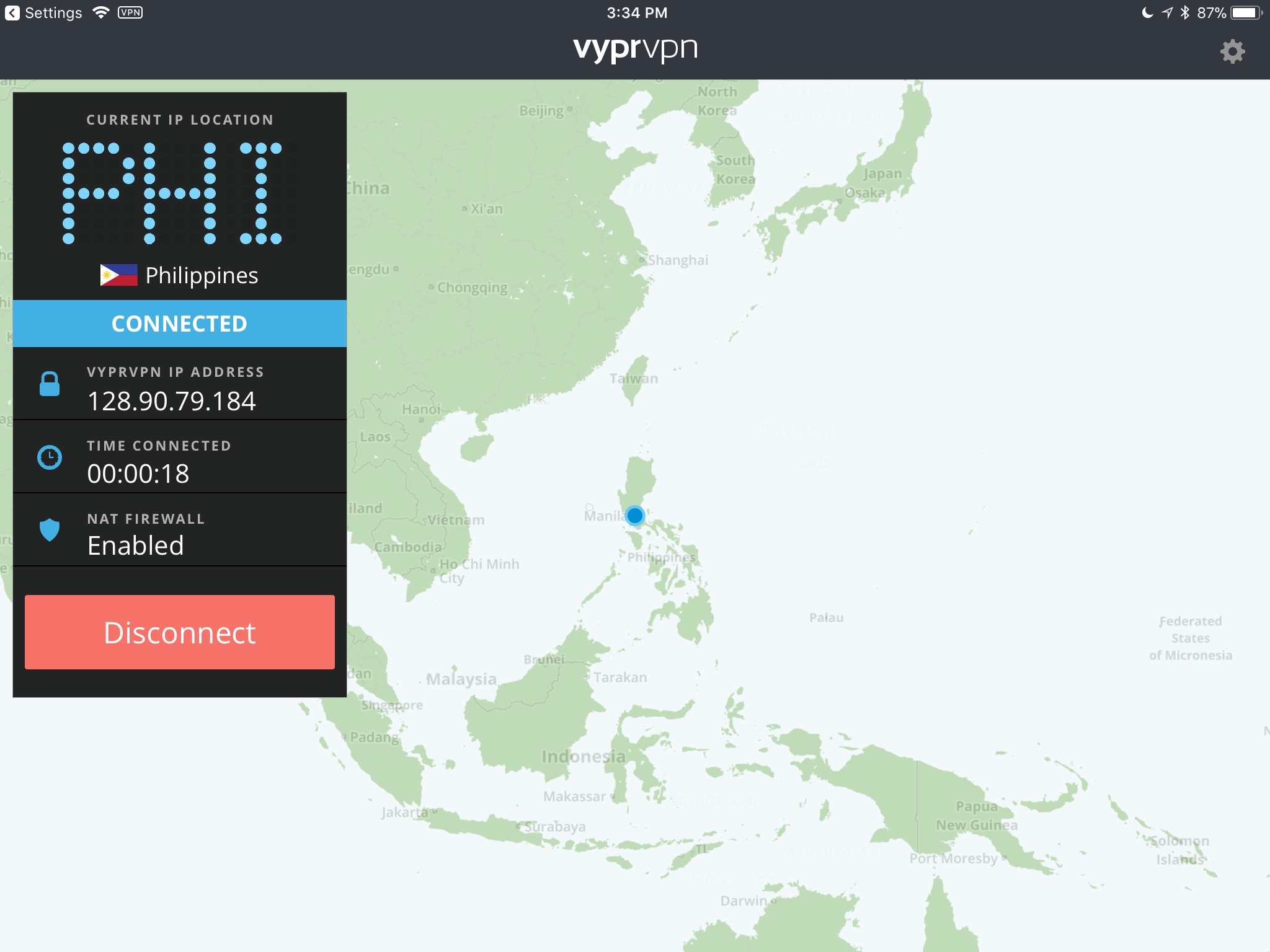 You'll need to be patient. Most VPN apps that don't suck cost money (at least after their free trials), and many apps don't have Philippines servers. It's worth paying for a VPN at some point if you're concerned about privacy or need to avoid region detection often. If you see the region-blocking screen, be sure to close the app out from the app switcher and try again. Also try reconnecting to your VPN, sometimes a different IP address will do the trick.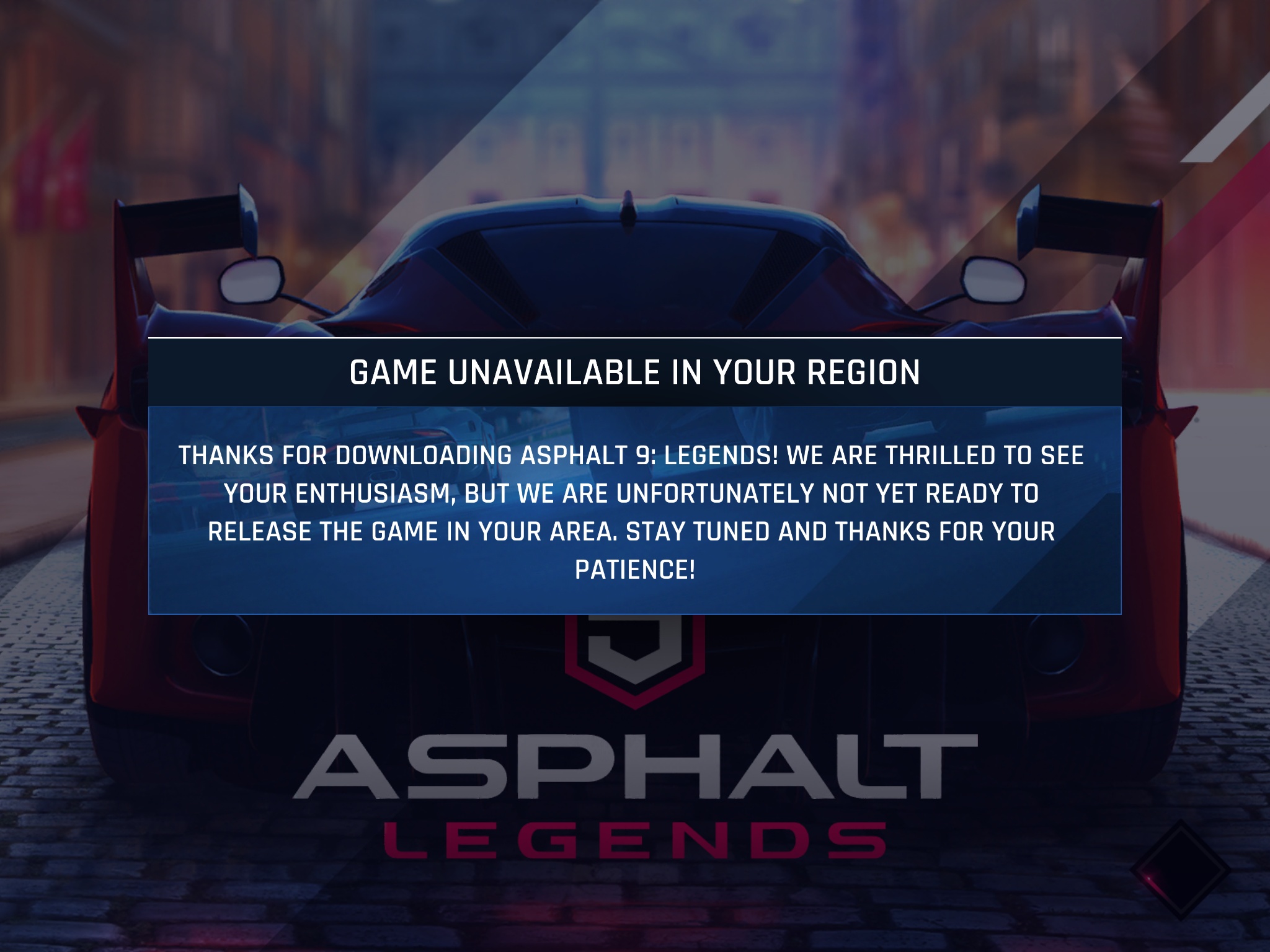 This VPN step is annoying, and it does mean that you won't get the best performance in anything that requires latency (along with slower download speeds), but hey: if you want to play Gameloft's latest game before it's worldwide, you have to jump through some hoops.Hopefully publishers don't keep adding new stopgaps to prevent people from playing their games early, but it might just be something that enterprising players will have to keep finding new workarounds for.
If you wind up using our guide to download Asphalt 9: Legends for yourself, let us know, and be sure to comment below with any VPNs you recommend, and be sure to discuss the game in our forums and on our Discord!