The idea behind the TouchArcade Game of the Week is that every Friday afternoon we post the one game that came out this week that we think is worth giving a special nod to. Now, before anyone goes over-thinking this, it doesn't necessarily mean our Game of the Week pick is the highest scoring game in a review, the game with the best graphics, or really any other quantifiable "best" thing. Instead, it's more just us picking out the single game out of the week's releases that we think is the most noteworthy, surprising, interesting, or really any other hard to describe quality that makes it worth having if you were just going to pick up one.
These picks might be controversial, and that's OK. If you disagree with what we've chosen, let's try to use the comments of these articles to have conversations about what game is your game of the week and why.
Without further ado…
Alto's Odyssey
It's hard to believe that it's been three years since the original Alto's Adventure ($4.99) launched in the App Store, becoming an unexpected mainstream success and thrusting developer Snowman into the spotlight. Ever since then people have been asking about a sequel, but due to all of their success Snowman was able to enter the publishing realm in addition to their own upcoming projects and as such have been quite busy these past three years. Well, at long last that sequel, Alto's Odyssey ($4.99), arrived in the App Store this week almost three years to the day from the launch of the original. Here's a brief excerpt from our review.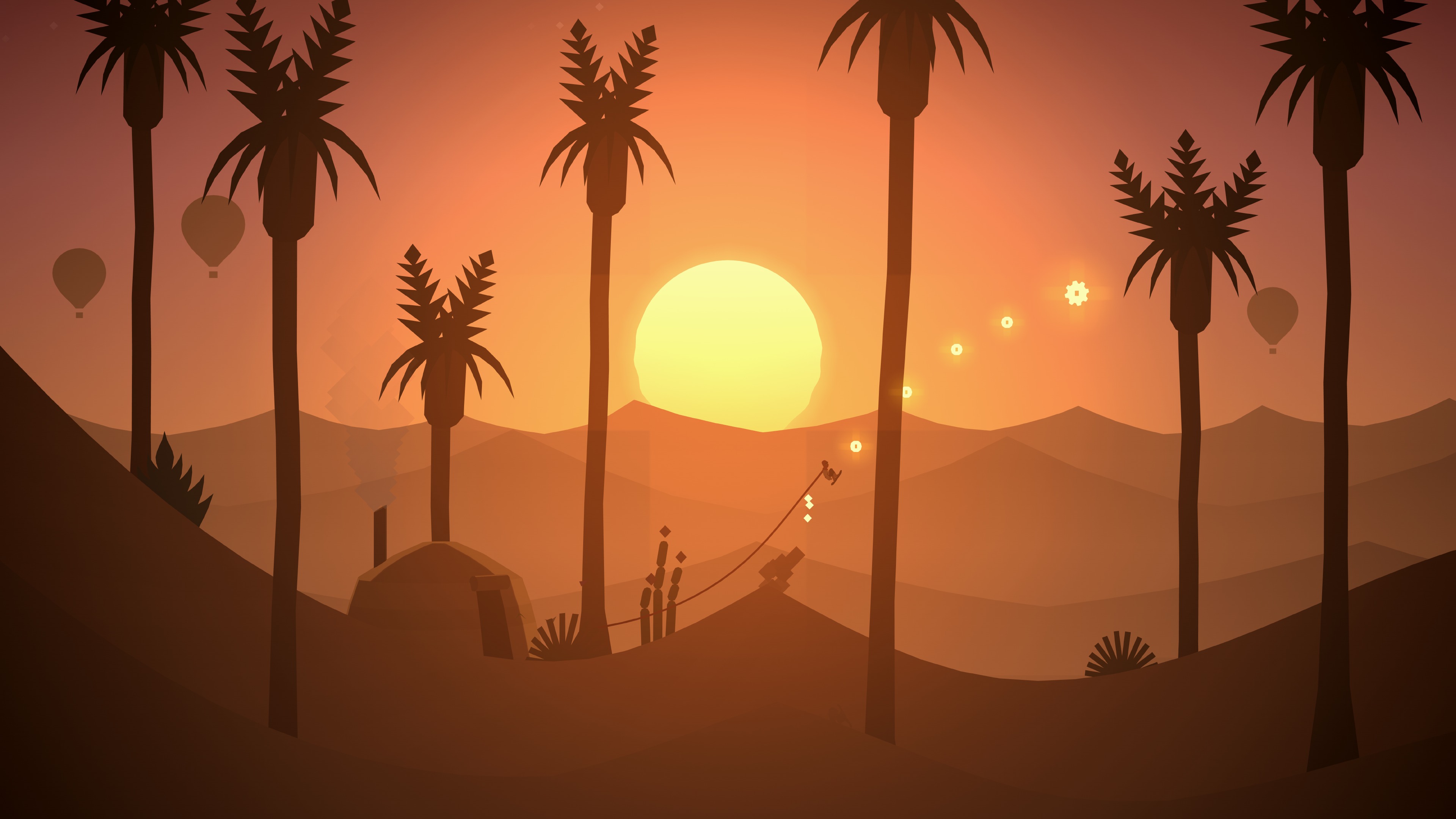 "…Alto's Odyssey manages to one-up Adventure in terms of creating a gorgeous atmosphere. The desert environments are stunning, and the biomes that the game introduces all come with their own elements to differentiate them, and provide a unique flavor to each run. You might wind up in one biome for a few runs, before you eventually start to end up in other biomes, and it all feels rather natural. The storms and day-night cycle add variety to each run, and create for some gorgeous worlds. If you want to just enjoy the landscapes without fear of failure, you can just play the Zen Mode, and pick back up whenever you crash.
…The new movement mechanic (which I'm not going to spoil because a large part of the game's fun is in discovering things for yourself) adds a great new aspect to chaining together tricks, and in developing and maintaining speed throughout your runs. That's the greatest strength for Alto's Odyssey: the sense of feeling like your exploring a new world, not always knowing what you're going to get next. I do like that the elder from Alto's Adventure returns in a sense in Alto's Odyssey, but lasts a much shorter amount of time."
The launch of Alto's Odyssey has been surprisingly mixed, with one of the big criticisms being that it's not different enough from the original. I think that criticism is valid in so much that if you didn't enjoy the first Alto, there's probably not anything here that's going to change your mind. However, for fans of the first game, this is what you love but bigger and better in every way. When it comes to making a game that you will constantly just stop to marvel at its beauty, Snowman is unmatched with their Alto games. That also means the original is still worth keeping around, as it offers an aesthetically different experience that's still a joy to return to. But Alto's Odyssey is better in every way, and whether you're ready for more or you're new altogether this is one that will become a permanent addition to your device happily living alongside its older sibling.