Snowman returns to their breakout hit with Alto's Odyssey ($4.99), and while they don't veer too far from what worked in Alto's Adventure ($4.99), they still find room for a few surprises while maintaining the engrossing atmospheric experience of the original. It doesn't do enough new to change the minds of anyone that didn't like the first game, but everything Adventure does right, Odyssey expands on it.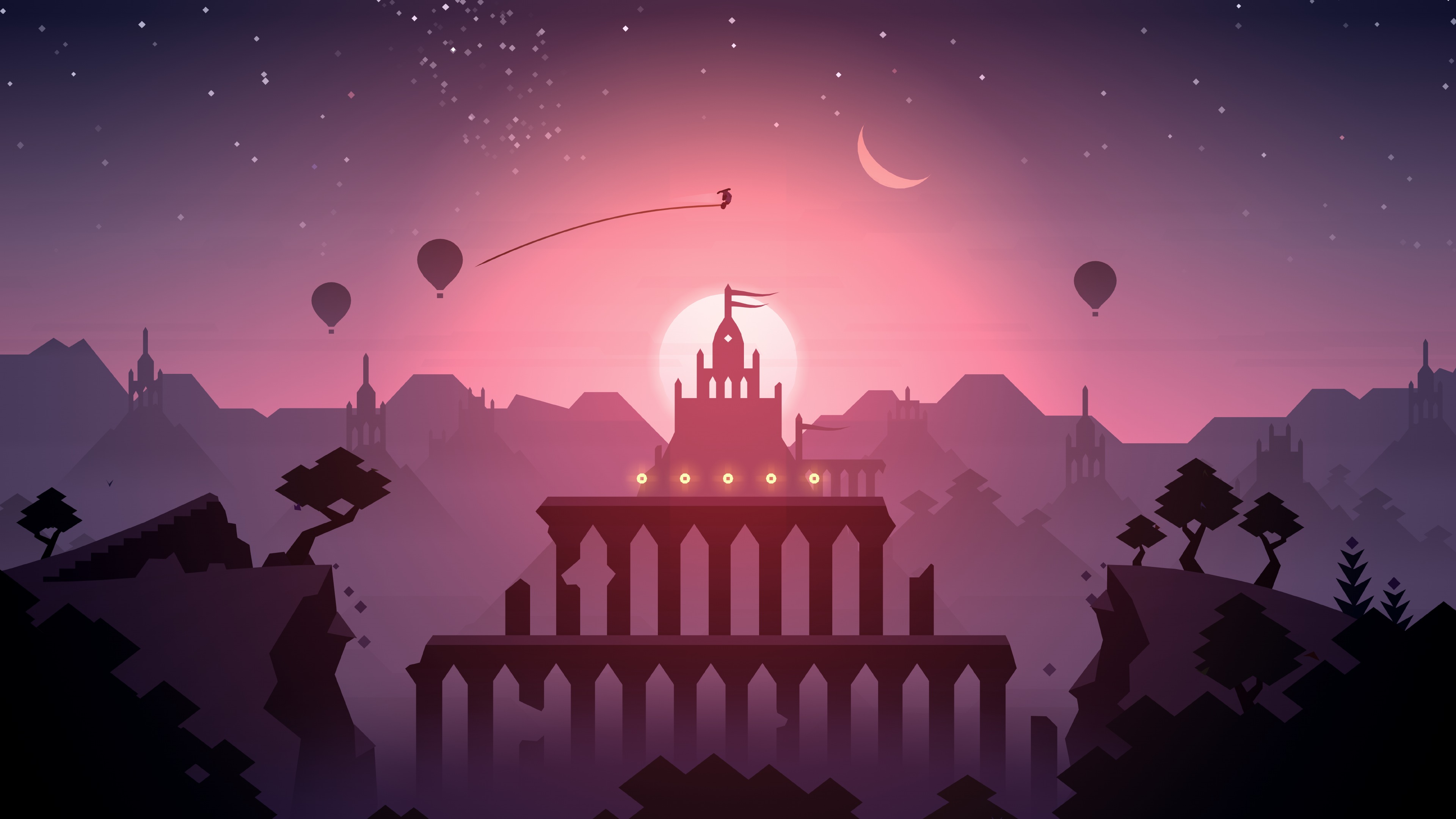 If you've played the heck out of Alto's Adventure, you need to be patient. The game seems very similar at first. If you haven't, well, you control Alto or one of several other characters on a sandboard as they go through desert environments. Yes, sandboarding is a real thing, and it's awesome. You can tap and hold on the screen to perform backflips, and you need to land your flips safely in order to not crash. Land a flip, and you'll gain a speed boost. Chain together a bunch of tricks, such as multiple flips and grinds, and you'll get even bigger boosts. You can't flip forward, so if you need to correct your position, you need to let go and hope you land cleanly on your board. Timing your flips is crucial to success in Alto's Odyssey.
Part of the hook for Alto's Adventure was that it was a backflipping endless runner like Ski Safari ($0.99) but really beautiful. And Alto's Odyssey manages to one-up Adventure in terms of creating a gorgeous atmosphere. The desert environments are stunning, and the biomes that the game introduces all come with their own elements to differentiate them, and provide a unique flavor to each run. You might wind up in one biome for a few runs, before you eventually start to end up in other biomes, and it all feels rather natural. The storms and day-night cycle add variety to each run, and create for some gorgeous worlds. If you want to just enjoy the landscapes without fear of failure, you can just play the Zen Mode, and pick back up whenever you crash.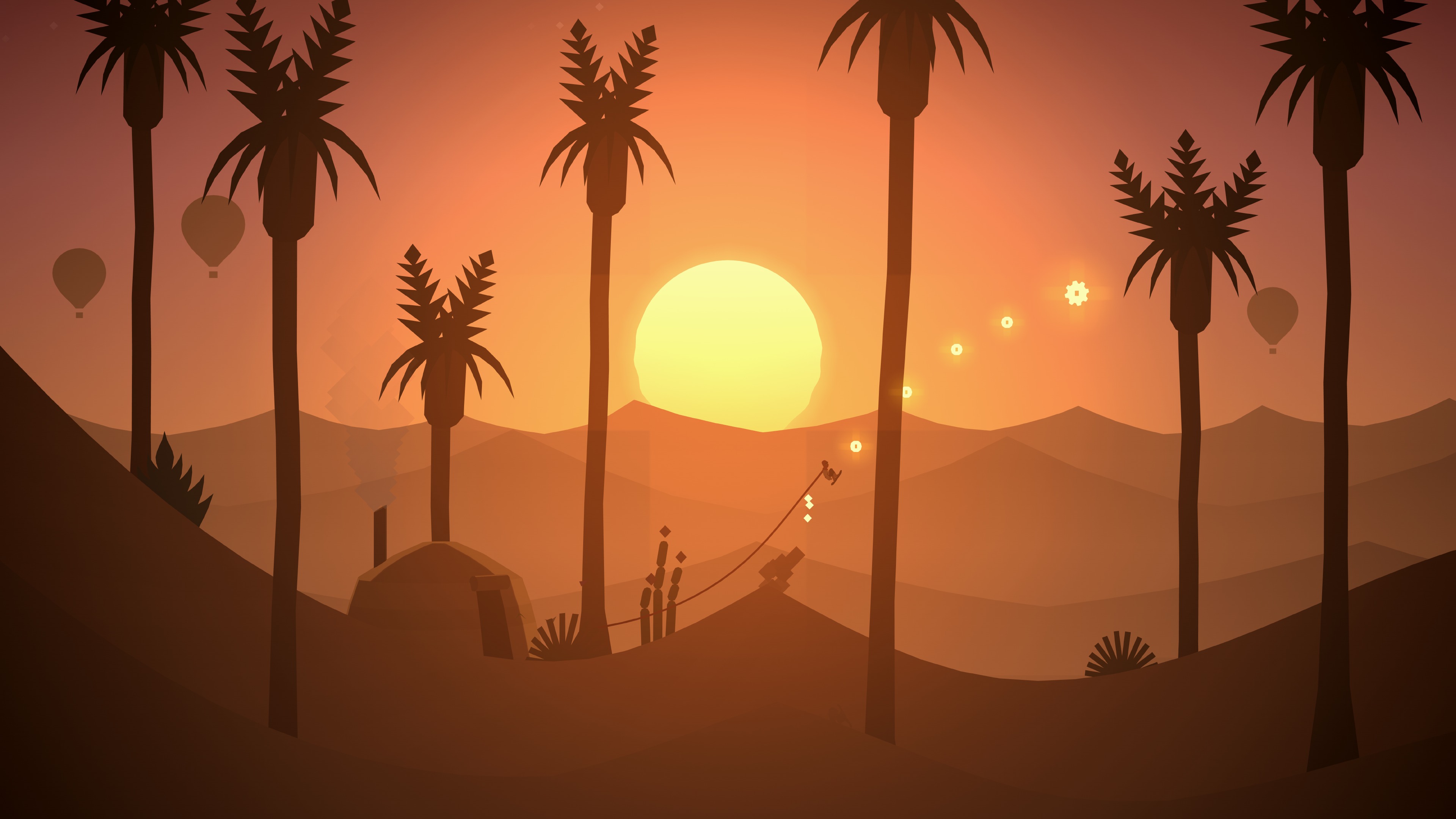 The new movement mechanic (which I'm not going to spoil because a large part of the game's fun is in discovering things for yourself) adds a great new aspect to chaining together tricks, and in developing and maintaining speed throughout your runs. That's the greatest strength for Alto's Odyssey: the sense of feeling like your exploring a new world, not always knowing what you're going to get next. I do like that the elder from Alto's Adventure returns in a sense in Alto's Odyssey, but lasts a much shorter amount of time.
Because of the multiple playable characters, I say the game should be more appropriately called Maya's Odyssey, because she remains the superior character in the Alto franchise. Sure, she doesn't pick up speed as quickly, but that's not the key problem in the game, successfully landing backflips is a lot tougher. I suppose I understand that it teaches players to learn how to to backflip and to make smart decisions. But the game just gets to be a lot less frustrating with Maya and her ability to flip quicker than Alto can. If anything, I'd say that it's easier to pick up speed with her because you can make more backflips with Maya than you can with Alto. But it also comes down to taste, I suppose. But much like in Alto's Adventure, I find my self sticking with Maya. Of course, maybe Alto or one of the other characters you unlock is more your speed.
I wish the game awarded coins more quickly, because I'd like to buy the wingsuit earlier on than it is available. In fact, it feels like it's quite possible to out-progress the game to a certain extent, and then it becomes about the grind to get more coins to unlock the wingsuit. I understand that the revival items are expensive, but they feel prohibitively expensive. The wingsuit is such a fun and unique part of the Alto experience, and I wish it was a bit more accessible to unlock. This is where other games include IAP for more coins, and I'm not going to lie, I'd have paid to unlock the wingsuit faster.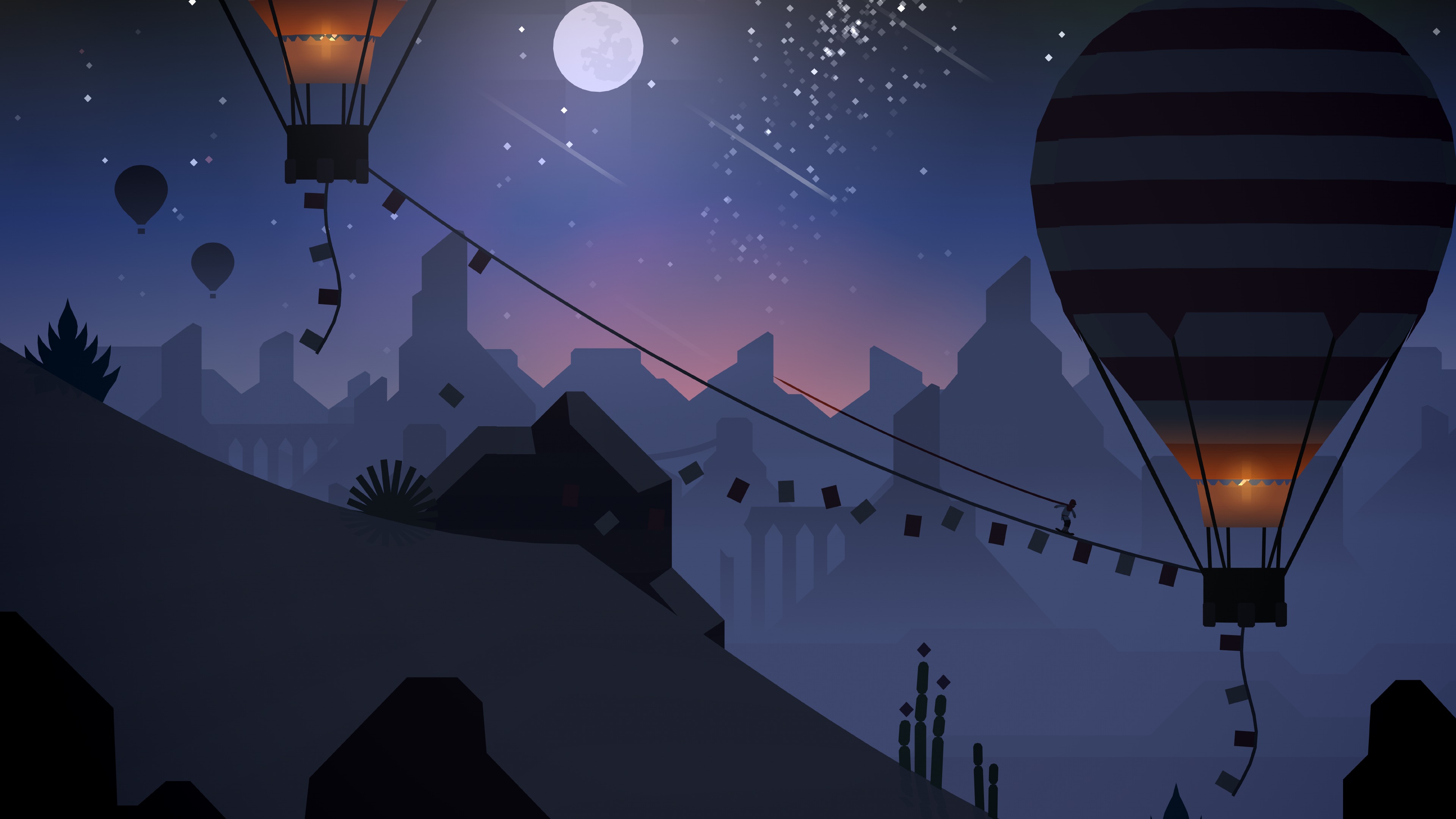 While I felt this way in Alto's Adventure to some extent, the problem is that Alto's Odyssey follows a lot of the same notes that the first game did. The new things it introduces are welcome, but I feel like this won't change anyone's opinion on the series, but it will make fans happy. There are still surprises to be had, but the idea that you can guess what's next, or feel familiarity at something new, is just a little disappointing.
Snowman gave Alto's Odyssey the full complement of iOS features, including iCloud support and Apple TV compatibility. The game works really well with the Siri Remote, and it's nice to just sit back on the couch and play the game that way, versus holding up an iPhone or iPad.
Still, I think Snowman knows how to make a fantastic backflipping endless runner. The atmosphere is second to none, the physics do require an acclimation period but they feel fantastic over time. And the way that the game progresses and introduces new elements makes it a compelling experience to play over time, even if I wish it went a bit faster, or was more generous with the coins. And hey, a premium game without in-app purchases is a unicorn on the App Store, I'm sure there's people wanting me to shut up about saying I'd spend money on coins.
If you liked Alto's Adventure and want more of it, pick up Alto's Odyssey. If you never played Alto's Adventure and want an incredibly beautiful endless runner with intriguing progression systems, get Alto's Odyssey. If you didn't feel great about Alto's Adventure, I doubt Alto's Odyssey does enough new things to change your mind.