Last Friday we told you about how Autumn Games and Hidden Variable Studios were parting ways with their previous publisher of Skullgirls on mobile LINE Corporation, and thus would be launching a brand new version of the game this Thursday. You see, the LINE Skullgirls game shut down this past Sunday night, and the plan was for Hidden Variable to migrate over everyone's save game data from the old LINE servers to their new self-hosted servers in the time between the old game shutting down and the new game launching. However, it looks like that data migration went a lot faster than they anticipated and so the new self-published Skullgirls (Free) mobile game is now live in the App Store.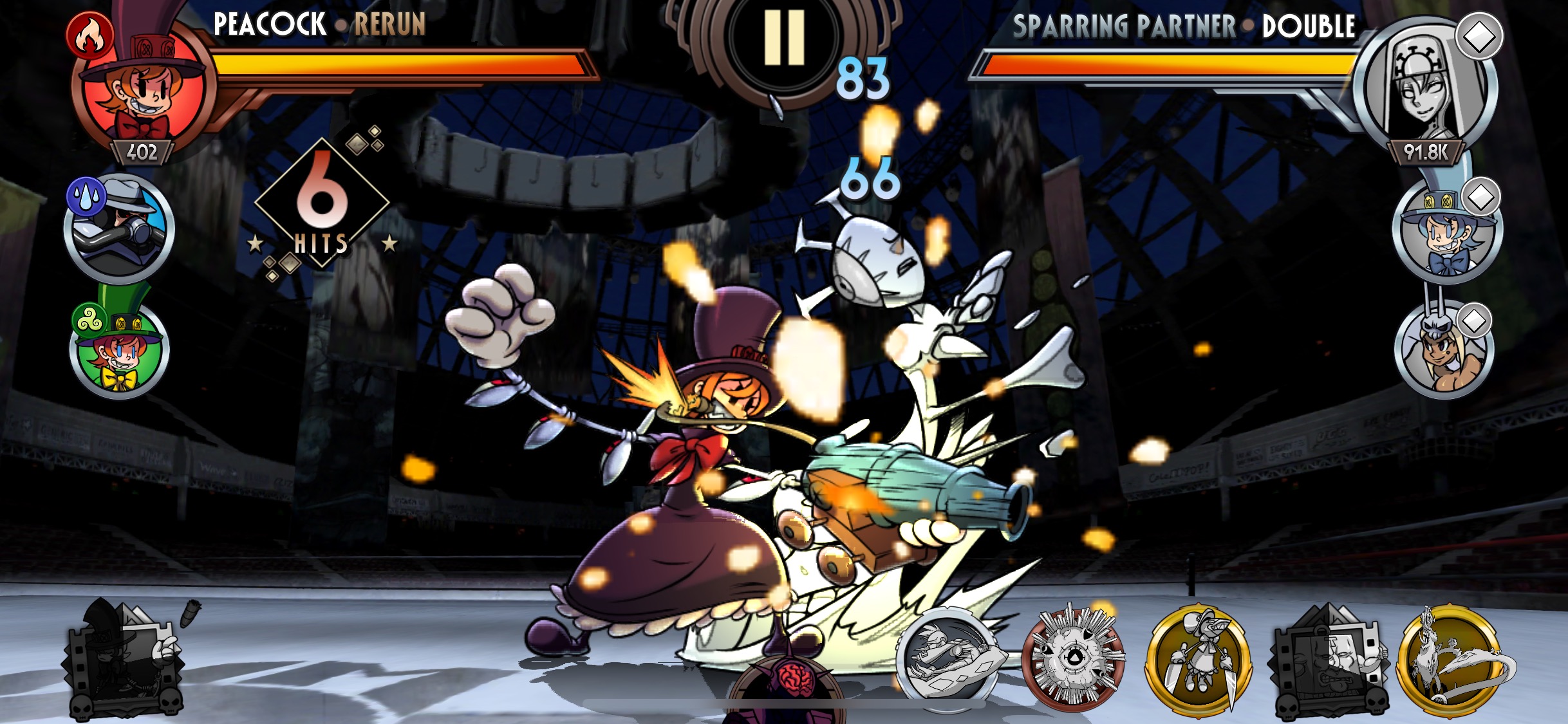 As mentioned previously, this new updated Skullgirls brings with it many new features including full screen support for the iPhone X, and it's really pretty indescribable how great the game looks running on it. There have also been a tremendous amount of optimizations and it's incredible just how snappy the game feels now, both in terms of actual fighting but also when moving between the game's different menu screens and modes. Version 2.0 also brings with it a staggering amount of character balancing as well as even more new features, and for a full rundown of what's new you can read the full changelog on the game's official forums.
One of the biggest headaches in transitioning players to a completely new, separate app is making sure everyone can bring their game progress from the old version to the new. Hidden Variable's solution to this was to create a brand new type of login called a Skullgirls Login which you'd create in the old version of the game, where it would bind all your progress, then log into in the new version of the game where it would bring all your progress over. In my mind I gave this about a 50/50 chance of working properly, as I've seen this sort of thing attempted several times over the years and it's almost always a disaster. Welp, I'm more than happy to have been wrong about that as the migration couldn't have been any smoother or easier in my experience and all my progress transferred without so much as a hiccup. Kudos to Hidden Variable for pulling off such a tough task.
The main thing is that Skullgirls is now back and better than ever, and without having to run every little thing up the totem pole at LINE anymore, Hidden Variable and Autumn Games can really update and shape Skullgirls on mobile exactly as they want and continue making it the best swipe-fighter on the whole App Store. I listed many of the things I loved so much when we picked it as Game of the Week when it originally released in May of last year, and the game has only gotten much better with a ton of updates since. Lots of stuff is planned for 2018 too so with this transition now behind us we can all look forward to what's next. If you're on iOS then you can grab the new Skullgirls app with the link below, and if you're on Android then you can click this link right here to grab it on Google Play.
NOTE: The game is not currently in the following territories: Japan/Korea/Thailand/China/Hong Kong pending a fully localized version that should arrive in the next month or two.