As we move even further into 2018 the mobile releases are starting to pick up. This week sees the arrival of a sequel to one of iOS's all-time classic strategy games with Hero Academy 2; the Wargaming folks hope to emulate their success with World of Tanks on mobile with their seafaring version World of Warships Blitz; Rayark is back with yet another stunning rhythm game in the sequel Cytus II; and everybody just can't shut up about how dang awesome 10tons' newest top-down shooter JYDGE is. Oh, and although it's not technically a new release, the new updated version of Skullgirls mobile just hit too. Yes, it's a quality week and there's even more I haven't even talked about yet so give the full list of new releases below a thorough look and let us know which games you'll be grabbing this week.
---
Blocky Racing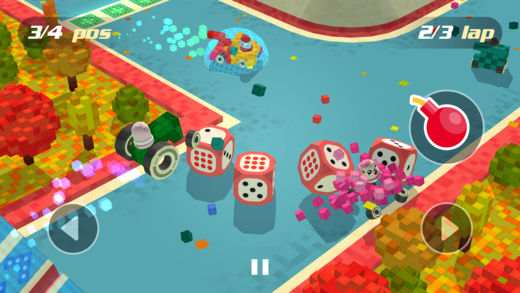 iTunes Description
Blocky Racing is classic kart racing game madness. Speed your way through 55 unique tracks equipped with shortcuts for advantage. Unlock new racers with varying stats based on the vehicle design.

Collect power-ups to use weapons like missiles or shield boost for competitive advantage against other rival racers. Blocks will fall off the race karts when damaged and eventually break apart. Can you survive and race to the finish line?
Forum Thread: Blocky Racing (by Nexx Studio)
---
Catsby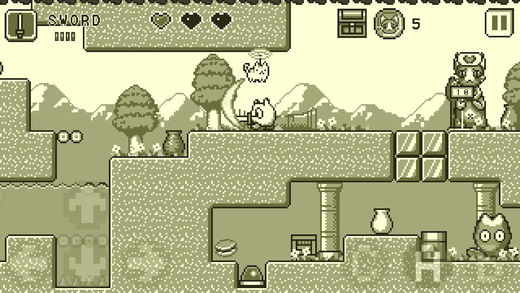 iTunes Description
Catsby works in Happy Technology. He helps people to become happy. One day, he signed a big contract with Steven to make his master Doctor Philip become happy again. Unfortunately, during the task, he was turned into a cat. But he still has to finish his task, so here his "Cat Adventure" goes…
Forum Thread: Catsby (by OOTOT GAMES)
---
CMYP – Color Switch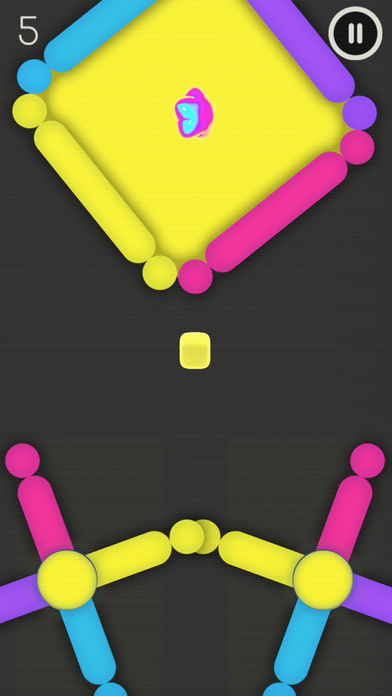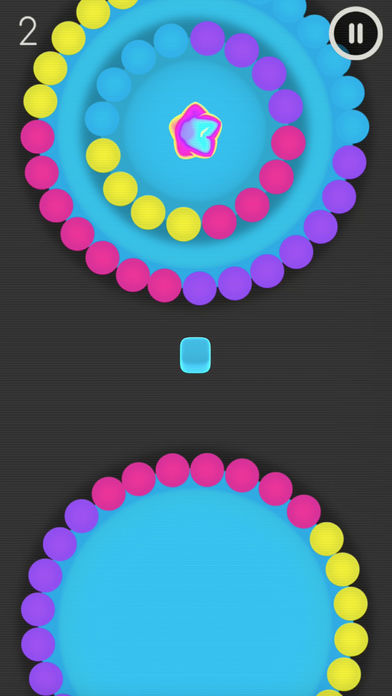 iTunes Description
Tap the cube carefully through each color pie obstacle and your cube will switch color with some color pinwheel!
You must follow the color pattern on each obstacle to cross it !
The cube will switch colors when passing through the Color Pinwheel.
Be careful not to pass through the wrong color, or you'll have to start again.

Very Addictive game!
Forum Thread: CMYP – Color Switch (By bin Wang)
---
Crystal Cove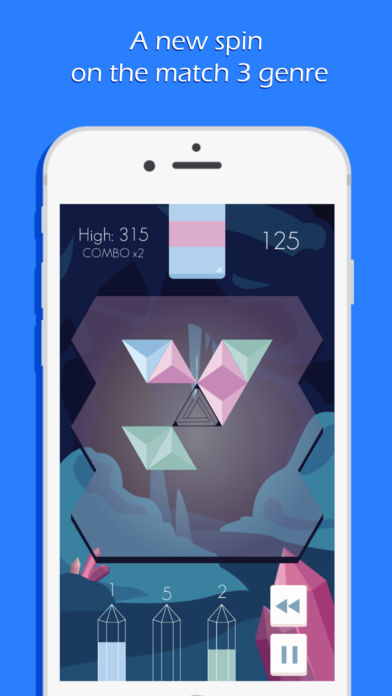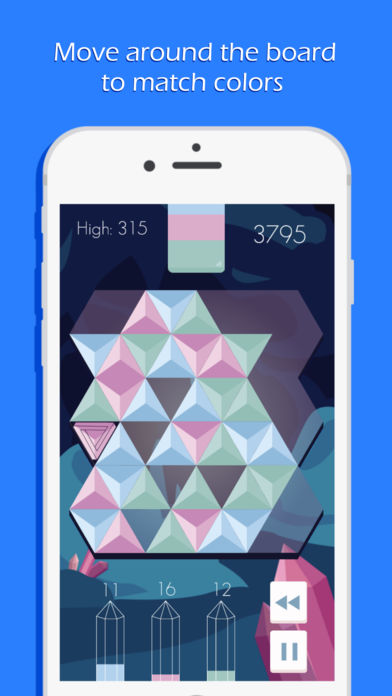 iTunes Description
Swipe to move your triangle around the board
match three or more colors together to make them disappear
you lose when you are completely surrounded

But don't fret, you have power ups, combos, and multipliers
to help you get out of jams and increase your score

Crystal Cove is not a typical match three game
children love it for its simplicity and adults love it for its depth
Forum Thread: Crystal Cove (By Andrey Spencer)
---
Cytus II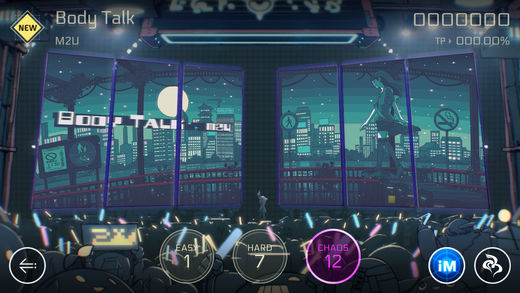 iTunes Description
"Cytus II" is a music rhythm game created by Rayark Games. It's our fourth rhythm game title, following the footsteps of three global successes, "Cytus", "DEEMO" and "VOEZ". This sequel to "Cytus" brings back the original staff and is a product of hardwork and devotion.

In the future, humans have redefined internet development and connections. We can now easily sync the real world with the internet world, changing life as we have known for thousands of years.

In the mega virtual internet space cyTus, there exists a mysterious DJ legend Æsir. His music has an irresistible charm; people fall madly in love with his music. Rumor has it that every note and beat of his music hits the audiences in the depths of their souls.
Forum Thread: Cytus II (by Rayark International Limited)
---
Final Drift Project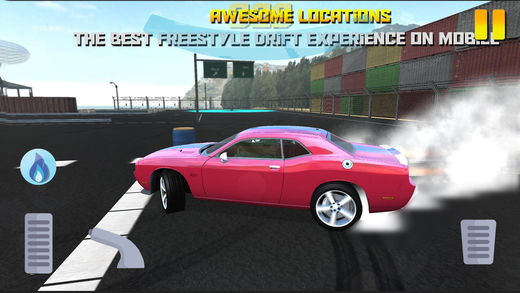 iTunes Description
Forget about safe tracks and wide turns.
Final Drift Project brings you in the world of Freestyle races, where it's all about your skills.
You will always have to fight your limits to get the best times. Do you have what it takes to get at the top of the Leaderboard?
From the creators of the much appreciated M.U.D. Rally and Pure Rally Racing, a new exciting and original game for all the mobile racers!
Forum Thread: Final Drift Project (by Cvi Games)
---
Finger Driver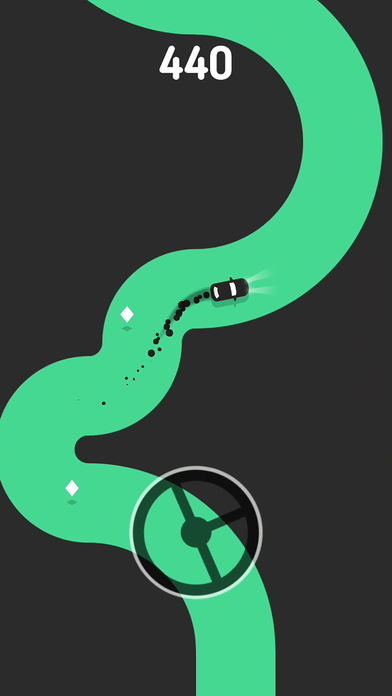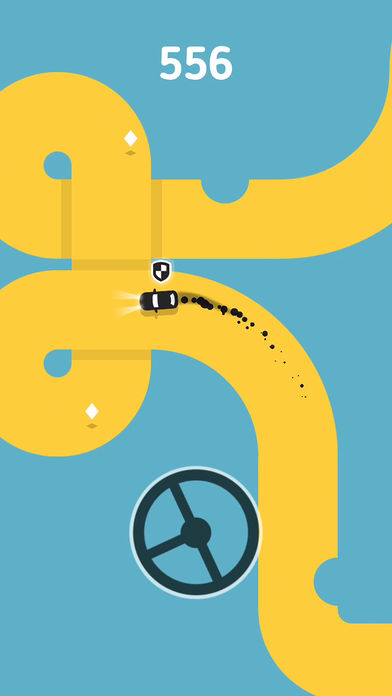 iTunes Description
Love driving? You will love this game for sure!

Spin the steering wheel to drive your car.

Keep it on the road, and go as far as you can!
Forum Thread: Finger Driver (by Ketchapp)
---
Fly Away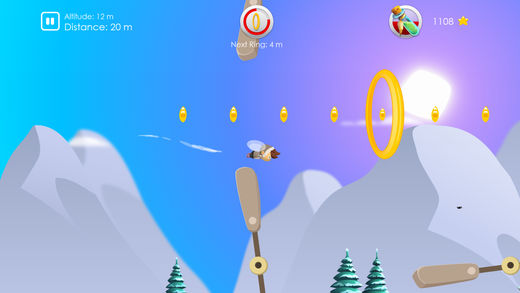 iTunes Description
Join these little winged creatures on their adventure through their playgrounds, Fly through beautifully crafted landscapes like the Fairy Lands, Ancient Egypt, The Snow, The Wild West and more in this immersive and charming game. dynamic weather, thunderstorms, fly through day to night.

Take flight through the golden rings, collect stars, dodge obstacles, don't get electrocuted while challenging your reaction, charge your fairy dust and you will become invincible. With Over 50 costumes to collect, Challenge friends and top the global leader-boards.
Forum Thread: Fly Away (by Raz Games)
---
Forgotten Hills Mementoes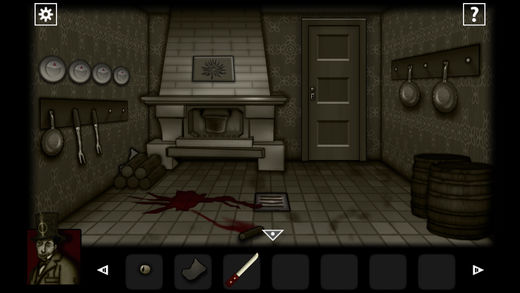 iTunes Description
Collect snippets of Forgotten Hill memory going through the stories of its most mysterious residents.
Together with an ancient spirit you'll face a dark journey in the past to discover new disturbing mysteries. Can you survive?
Forum Thread: Forgotten Hill Mementoes (by FM Studio)
---
Four Ways To Swipe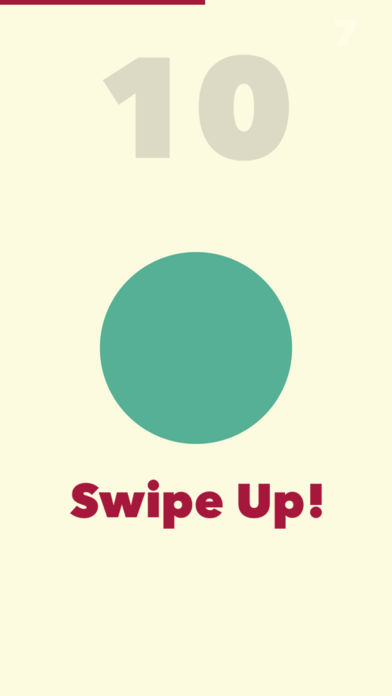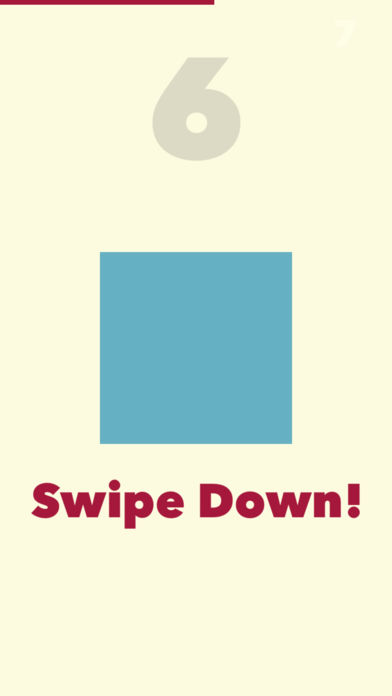 iTunes Description
Four shapes – circle, square, triangle, star.

Now swipe them in their direction.
Forum Thread: Four Ways To Swipe (by Svne-Bjaren)
---
Friends of the Prince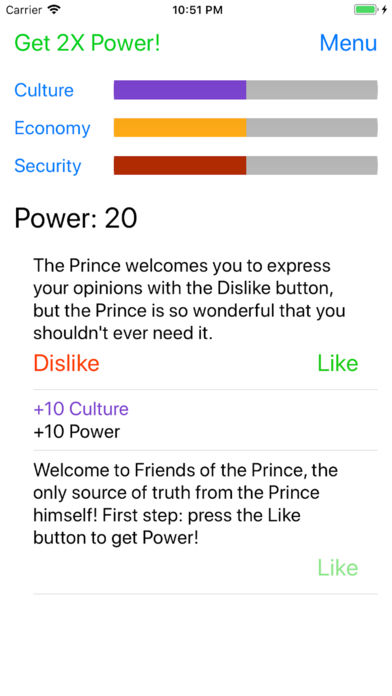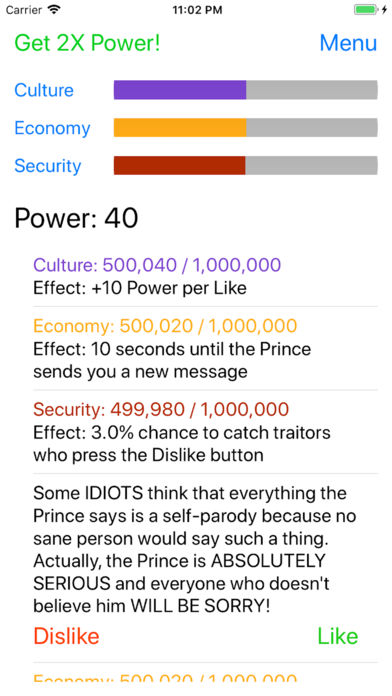 iTunes Description
The Robot Queen was about to enslave humanity. But then the Prince, our seven-year-old hero, deceived her with cuteness and smashed her face. Now the victorious Prince is building a glorious new human nation, and he invites YOU to help!

Join Friends of the Prince, the Prince's personal social network and the only source of information you can trust! If you are a good citizen, the Prince will reward you with power, which you can use to help improve the nation's culture, economy, and security. Together, we will build a happy and robot-free world!

Friends of the Prince is a massively multiplayer social media simulator. You choose to "like" or "dislike" messages from the Prince, and all players' choices combine to impact a shared game world.
Forum Thread: Friends of the Prince (by James Senter)
---
Hero Academy 2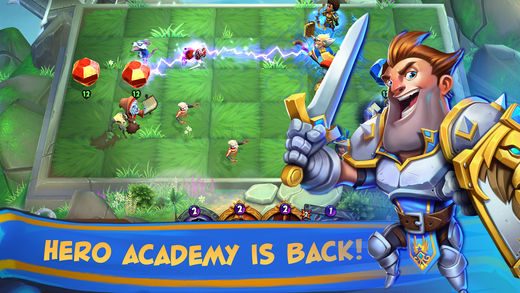 iTunes Description
HERO ACADEMY returns in an all-new sequel that's bigger, faster, and more tactical than ever! Create your custom army from tons of medieval characters and factions! Fight real-time PVP arena battles. Compete to rule dozens of battle boards in the ultimate combination of tactics and strategy!

HERO ACADEMY IS BACK!
5 million downloads later, the award-winning franchise and Game of the Year returns in all-new sequel that's bigger, faster, and better than ever.

TACTICS MEETS CUSTOM TEAM BUILDING
Build your army, then outwit your opponent on the battlefield with chess-like precision! Control of your team combines with movement-based tactics in the ultimate 2-in-1 combo.
Forum Thread: Hero Academy 2 (By Robot Entertainment)
---
It's Full of Sparks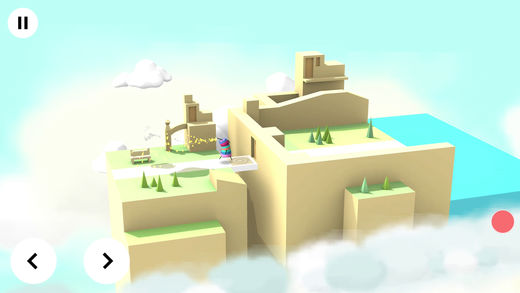 iTunes Description
When the spark of life is lit, the countdown begins.

It's Full of Sparks is a beautiful platforming experience about the life of a firecracker. Embark on a journey to find The Old One, a mythical firecracker whose fuse has never been lit. But what is life without sparks?


- Explore over 80 unique, hand crafted levels
- Play at your own pace or Speedrun to the top of the leaderboards
– Enjoy a lively original soundtrack
– Master the ability to switch colors, jump, fly, climb, dodge and more
Forum Thread: It's Full of Sparks (By Noodlecake Studios)
---
JYDGE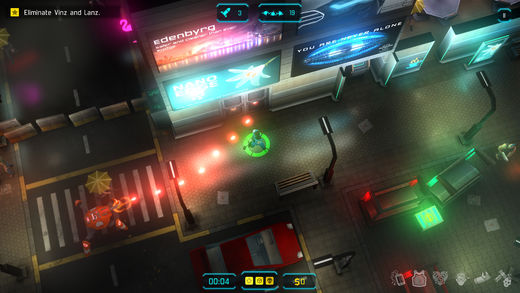 iTunes Description
Build your JYDGE. Enter Edenbyrg. Get out alive. JYDGE is a lawful but awful roguehate top-down shooter where you get to build your own cybernetic JYDGE and eradicate crime in the never-sleeping megacity of Edenbyrg.

Create your own play-style by augmenting your JYDGE, modifying your Gavel rifle, and choosing fearless companions to suit the tasks at hand.

– Choose your cybernetics, items, weapon mods, and companions from over a BILLION different configurations.
– Deal ruthless Jystice with lead, rockets, lasers, electricity, and other deadly tools of the law.
– Perform heroic feats to get extra medals and unlock new equipment.
Forum Thread: JYDGE (By 10tons Ltd)
---
Laser Cat Craft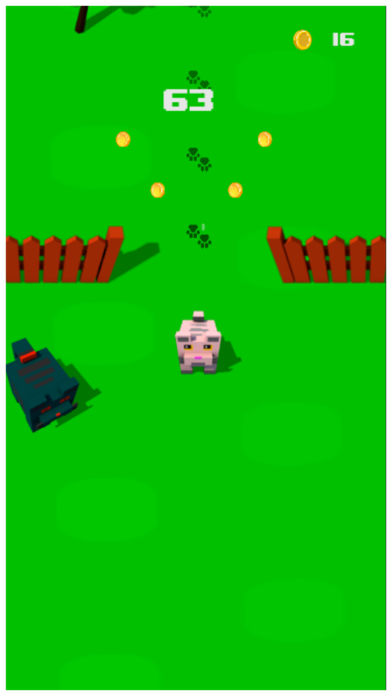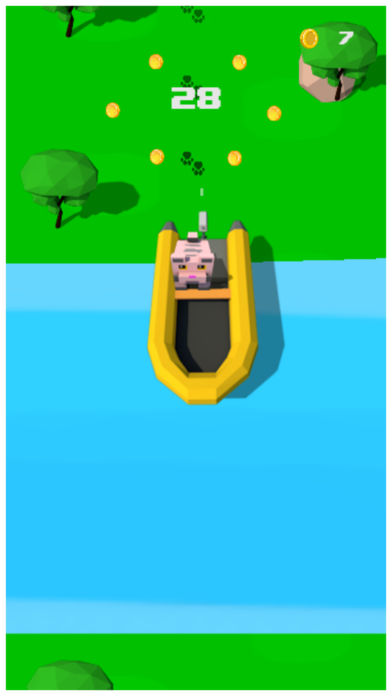 iTunes Description
Do you love cats?
So help these kittens in their amazing adventure in the wild, crossing bridges, facing laser cat craft monsters!
Don't forget to collect coins to unlock new craft cats!
If you love pets and animals you will enjoy this game.
Play the game now and have fun!
Forum Thread: Laser Cat Craft (by Astrologic Media)
---
Match Nine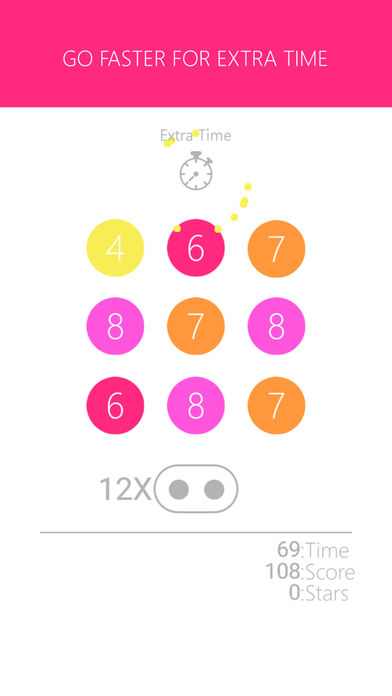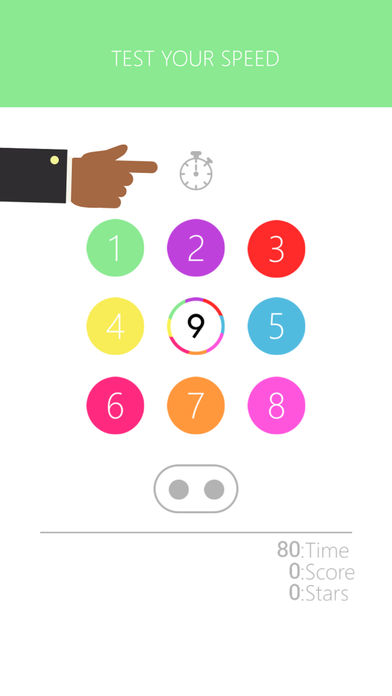 iTunes Description
Match Nine as many times as possible in 81 seconds with only 2 numbers.
How fast can you Match Nine? How many times can you Match Nine?
Go test your speed and intelligence. Download Match Nine Now!
Forum Thread: Match Nine (By Clickteam)
---
Mazit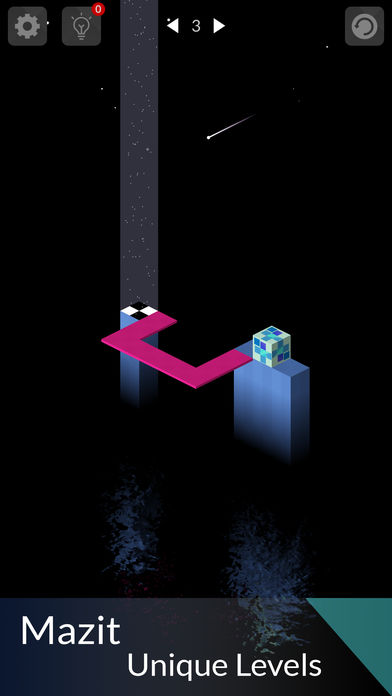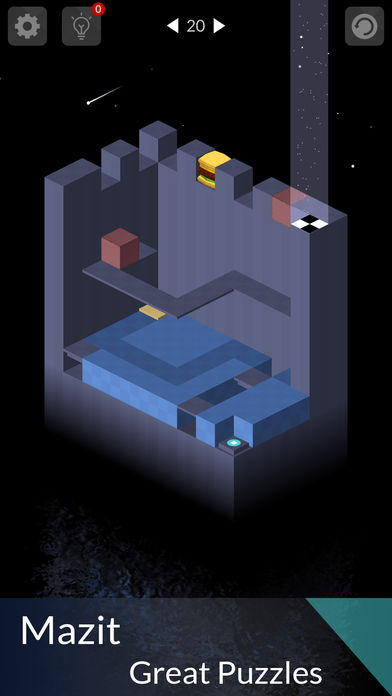 iTunes Description
Mazit – an outstanding Puzzle game, where you get to challange your skills while trying to unlock each level. Can you solve it? let's find out.

– Challenging levels, each with its own twist (each week new levels).
– Original cubes (solve as many Mazit levels as possible to unlock them!)
– Simple game mechanism.
– Hints (coming soon!)
– Simplicity graphics
– 100% challenging & fun.
Forum Thread: Mazit (By KobGames)
---
Mind Construct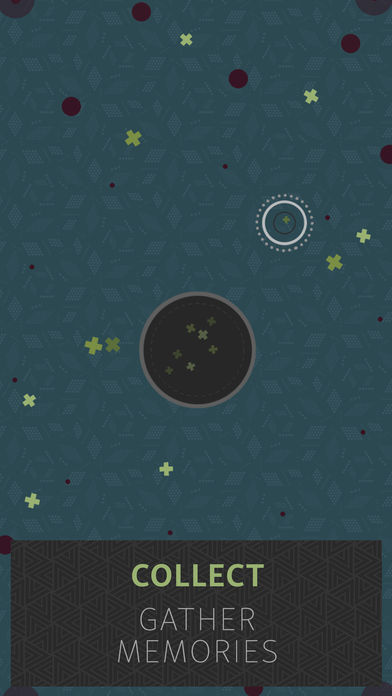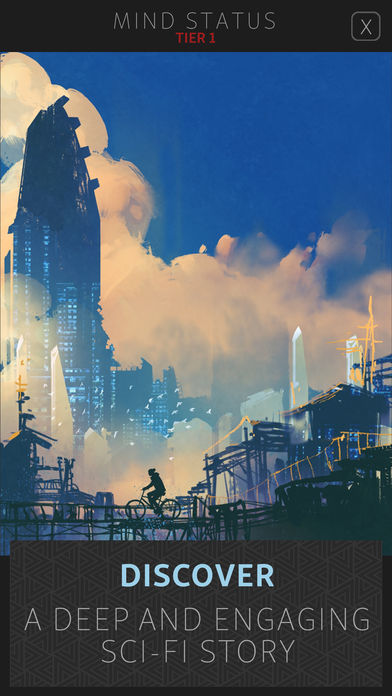 iTunes Description
In Mind Construct, embark into a minimalist Sci-Fi world as you attempt to collect memories and discover the fate of Earth– and your own! Solve colorful levels with quick movements and thoughtful gameplay, unlocking the secrets of the past every level!

• Unique skill-based gameplay: Collect memories and avoid the barriers of your mind!
• A rich Sci-Fi story: Discover who you are… and the fate of the Earth!
• Mesmerizing levels: Each level is hand-crafted with beautiful colors and patterns.
• Instant-play: Incredibly easy to learn, with the first tap of the screen the game begins!
• Entrancing Music: With theatrical quality music, playing is a tranquil and relaxing experience.
Forum Thread: Mind Construct (by Studio Rouleau)
---
Pipeline Push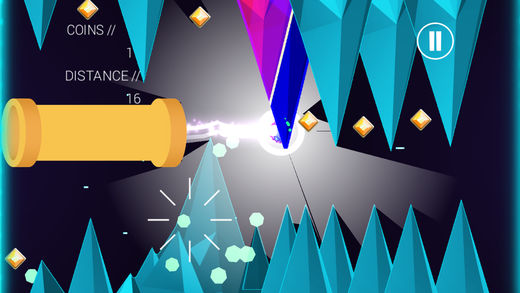 iTunes Description
Pass through the pipes and use the momentum to smash through the obstacles! Zig zag to avoid spikes. Use a bazooka to blow your enemies to smithereens! Do you have enough patience and zen to survive this hardest rage game ever?
Forum Thread: PIPELINE PUSH (by Bryce Wenger and AppSir, Inc.)
---
Quote Codes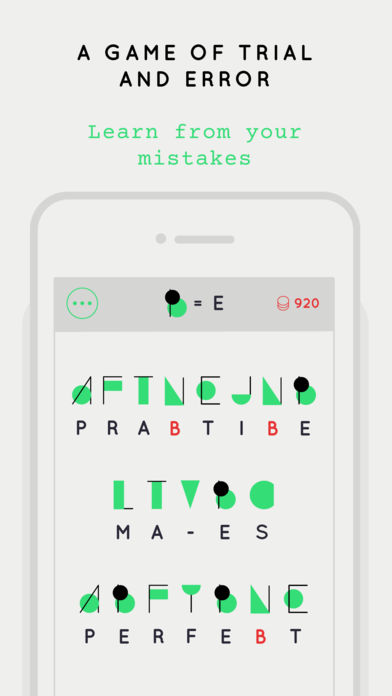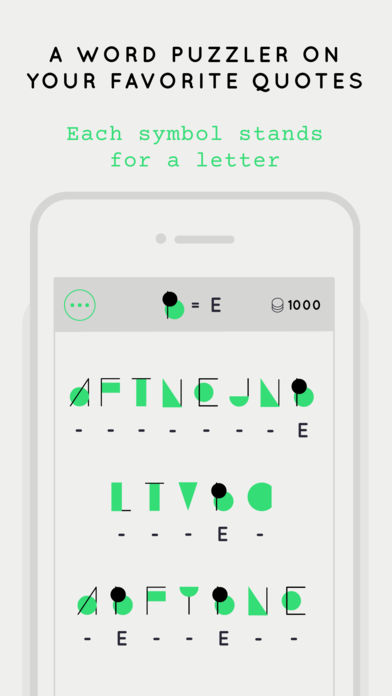 iTunes Description
Quote Codes is a word puzzle game where you unlock your favorite quotes by substituting one letter at a time. In every game, each symbol stands for a letter. Your aim is to guess and decode the quotes!
Forum Thread: Quote Codes (by Pixel Drop Studios)
---
Rocket Glow!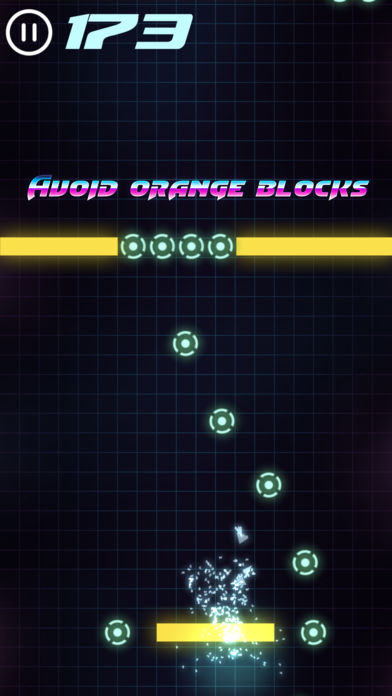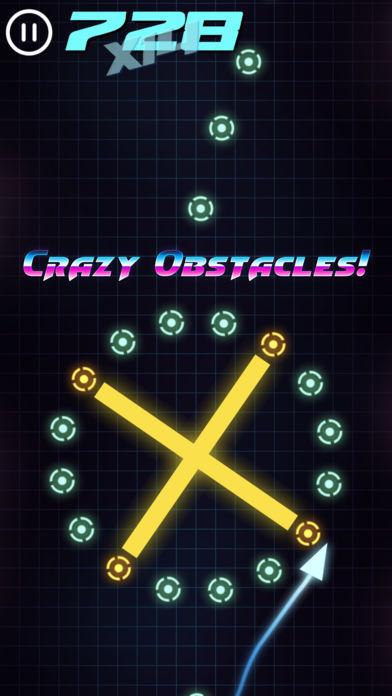 iTunes Description
Move to the digital world of glowing geometric shapes. Avoid orange obstacles steering amazingly fast neon rocket. The further you go, the more points you get. Collect bonuses to gain additional points!

This game offers you procedurally generated infinite world, becoming more and more difficult with every obstacle.

In this digital world there are also some power-ups, which can make your game easier or more challenging. Temporary acceleration, slow down, immortality and inversion of control give you the opportunity to choose between easier way or harder but with more bonuses.
Forum Thread: Rocket Glow! (by Games Tornado)
---
Space Cycler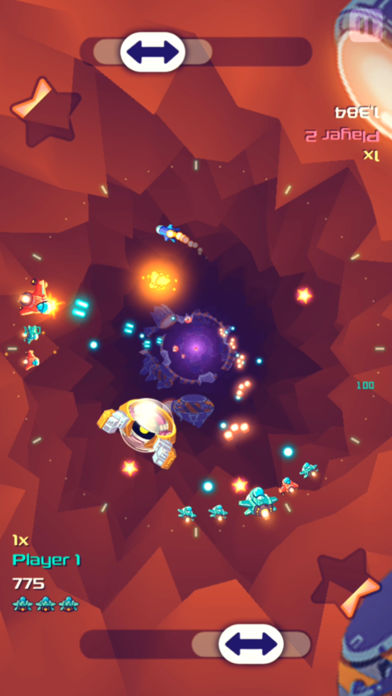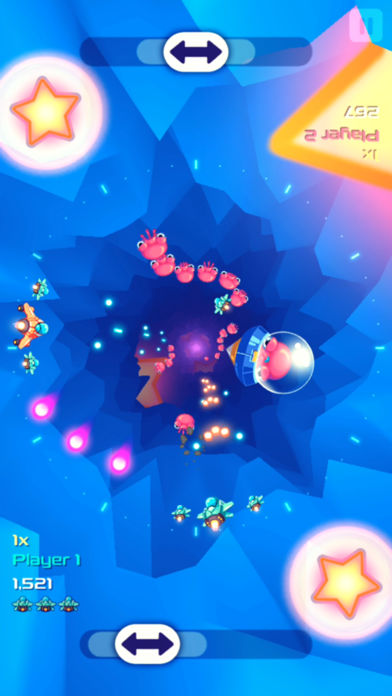 iTunes Description
A super fun tunnel space shooter that comes with exciting co-op gameplay. Don't miss out! Aliens have conquered our planet. Only the bravest pilot can fly deep into enemy territory to attack. Fight side-by-side with your friends, piloting your space fighter to eliminate alien invaders!

◆ A unique "tunnel shooter" experience!
Space Cycler is a retro space shooter with nostalgic circular rail-shooter gameplay. You control a space fighter flying at high speeds through a tunnel while facing incoming enemies.

◆ Co-op for double the fun!
Play with your friends on the same device in co-op mode. The players each control a fighter and must coordinate to defeat the enemy.
Forum Thread: Space Cycler – Co-op Shmup (by Manacell)
---
World of Warships Blitz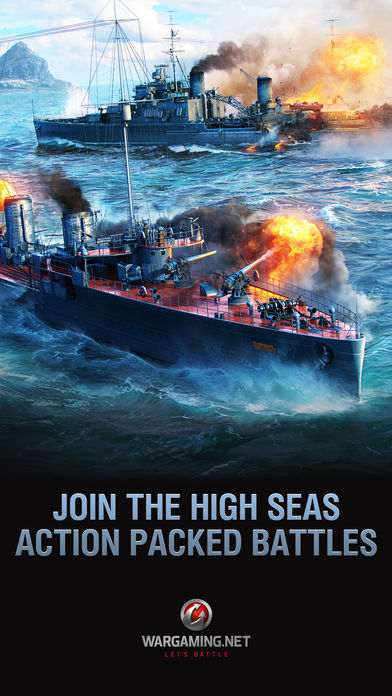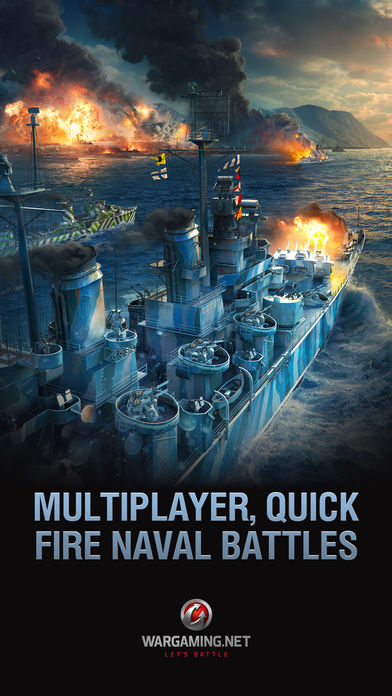 iTunes Description
World of Warships Blitz is a free-to-play mobile MMO action game by Wargaming and is based on the award winning PC version of World of Warships.

World of Warships Blitz brings the World War 2 naval strategy and action of PC to the highly immersive, quick and fast paced action on mobile and tablet.

You can now master the great juggernauts from USA, Japan, Russia, Britain; with a variety of Battleships, Cruisers, Destroyers and even Aircraft carriers, and jump straight into quick, action-packed 7vs7 epic warships battles no matter where you are!
Forum Thread: World of Warships Blitz (by Wargaming Group)
---