Prepare to get electrified as Supercell's Clash Royale (Free) has just received a new update that brings all kinds of goodies to the game as well as some much needed balance changes. First of all, we are getting a new arena called Electro Valley, which is set at 3400 Trophies. The new Arena looks pretty cool visually and adds a fun, futuristic look to the game. The update also adds new brand new cards, Zappies and Hunter, both of which can be unlocked starting today. Zappies spawns a pack of miniature Zap machines while Hunter deals big damage up close but is pretty bad at range because of the shotguns he wields. It's a nice change to have access to new cards right away instead of having to wait one to two weeks for each one to unlock.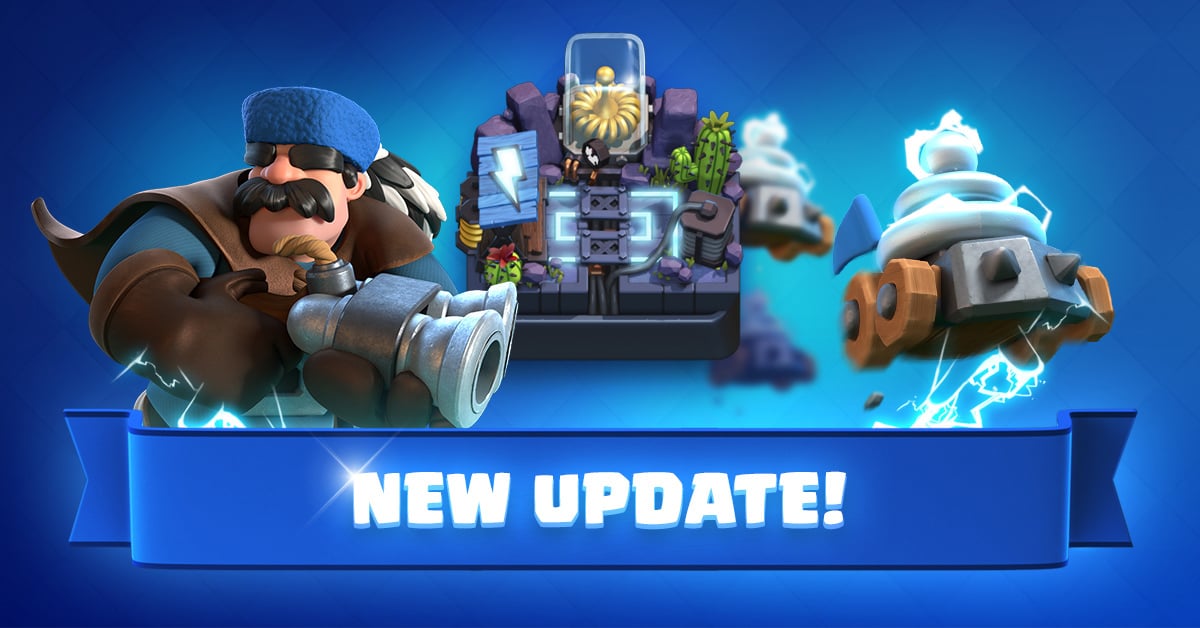 The update also adds three new chests: Lightning Chest, Fortune Chest, and King's Chest. Daily Gifts Quest will now be always active, Epic and Legendary Cards now appear in the Shop more often at 4000+ Trophies, and Cards at max level are less likely to appear in the Shop and Fortune Chest. And the game finally supports the iPhone X resolution, which makes the visuals look even better.
The update is also nerfing some important cards, with Hog Rider and the Knight getting slower. Damage Spells will now do less damage to Crown Towers, and the Elixir Collector is easier to break, which should weaken all those decks that relied on expensive cards. There are many more nerfs and buffs, and you can check them all here. The update is live, so go get electrified.