While drinking from the fire hose of new releases that is the raw iTunes RSS feeds today we stumbled across something peculiar: Playdead's Inside and Annapurna's Gorogoa are both showing up as a new listings on the App Store, but you can't download them just yet. Instead, you can pre-order both games. Inside is free with IAP (presumably some sort of unlock) while Gorogoa is $4.99. Here's what the "pre-order" process looks like: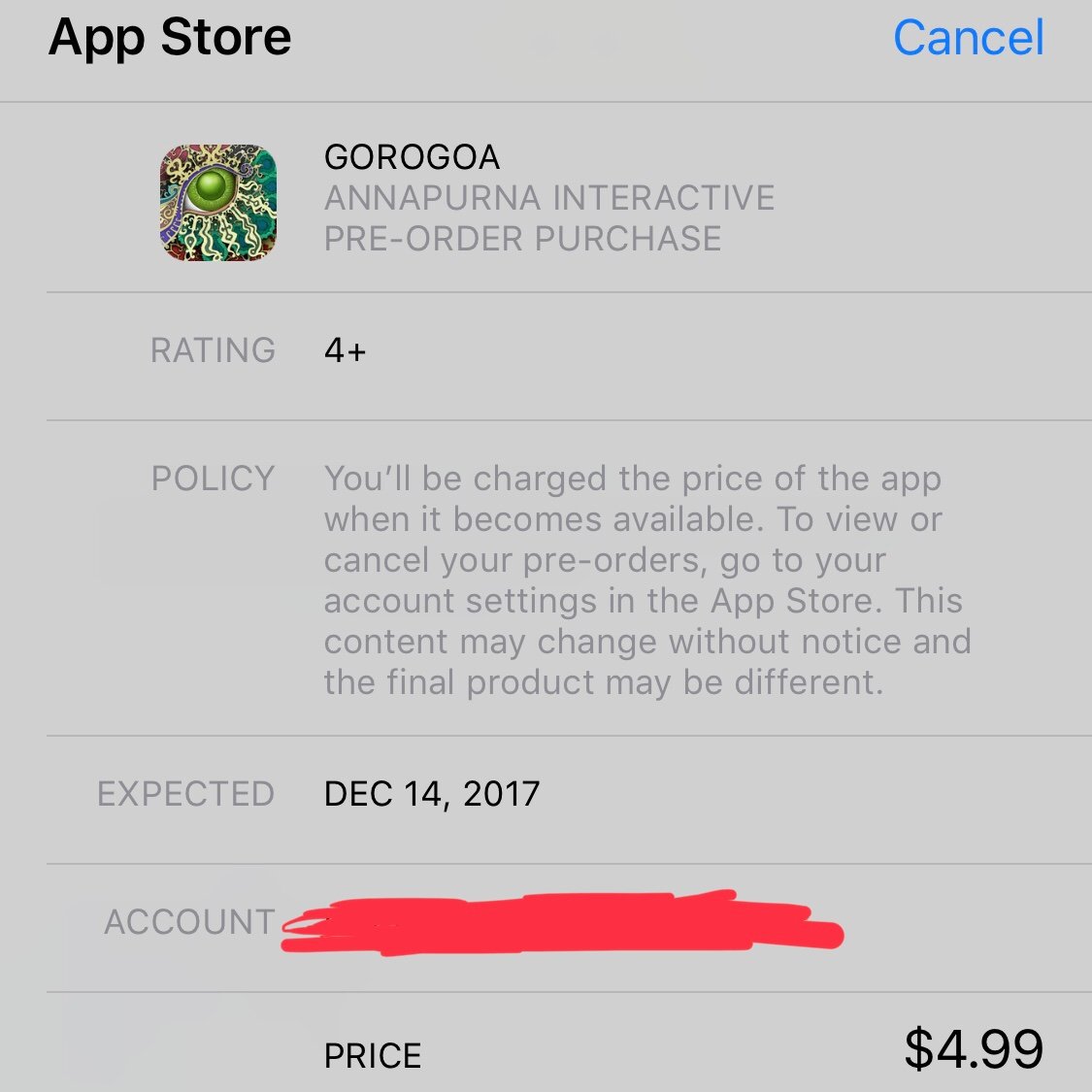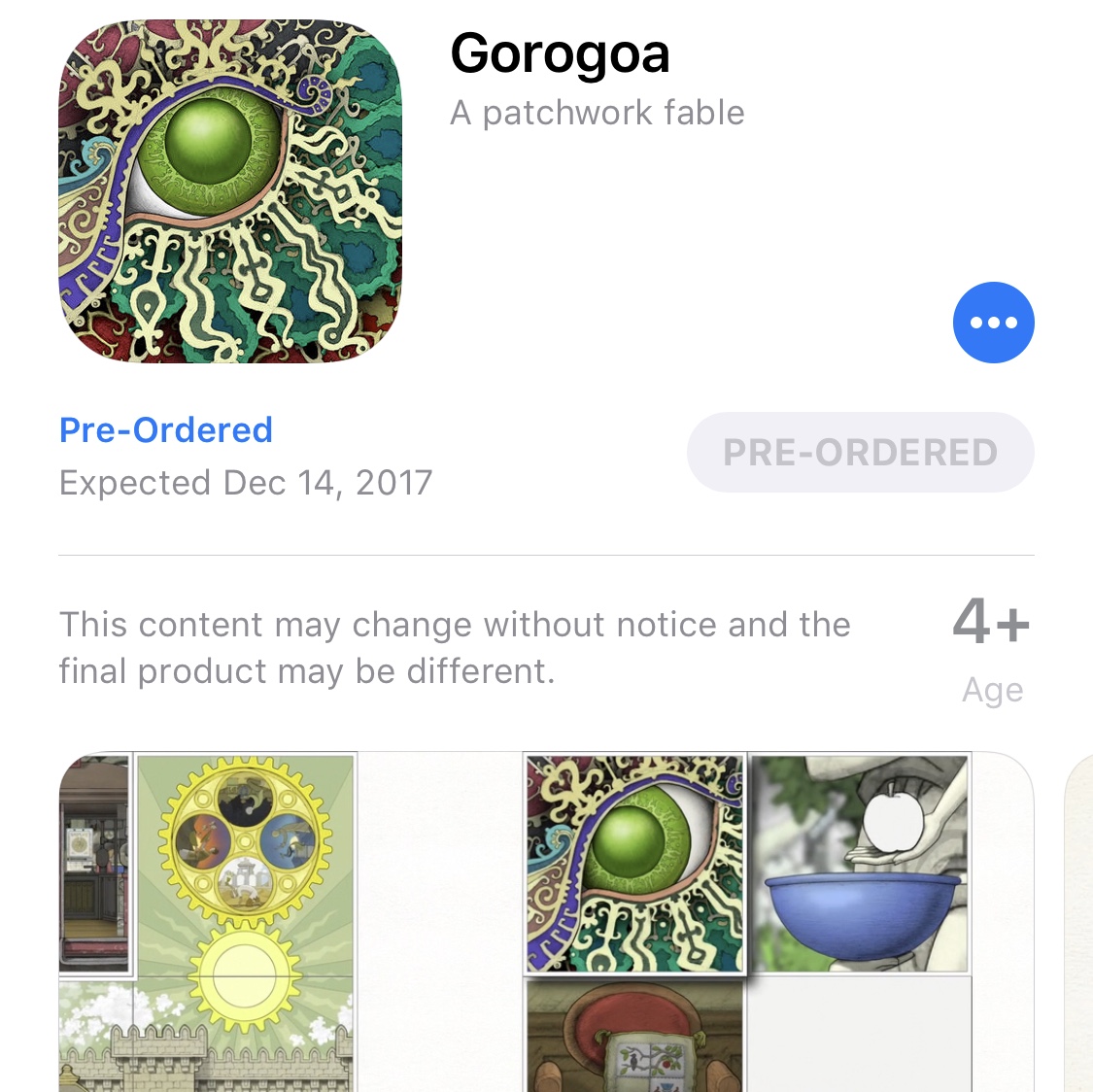 You basically buy the game, and as you can see in the left screenshot, you get charged the price of the app when it's available. Oddly enough, you don't get any kind of placeholder icon anywhere on your device, and instead managing all of your pre-orders are done through your iTunes account management.
We've posted stories before on both Gorogoa coming to the App Store on December 14th as well as Inside coming to the App Store, but it's definitely fascinating seeing both games taking advantage of this new pre-order system. Presumably, the next time Apple updates App Store featuring there will be a section specifically for titles that you can preorder.
What I'm specifically interested of is what kind of preorder bonuses will Apple offer to get people to pre-pay for these games? Pre-ordering makes sense when it comes to physical items, as your Game Stop only will get so many copies of any particular game. In the digital space, it makes significantly less sense as it's not like Apple can "sell out" of either Gorogoa or Inside.
It's also not clear if this pre-order stuff will be available to all developers or just top-tier developers releasing things which Apple will (presumably) feature heavily. This smells a lot like the way Apple allowed people to sign up to be notified of the release of Super Mario Run, which didn't work out particularly great as the game was available for quite a while before those notifications started going out.
Anyway, I've got emails out right now to just about everyone I can think of to clarify how all this pre-ordering stuff actually works and as soon as we hear back you all will be the first to know.
UPDATE: According to Apple documentation, this new pre-order business is available to everyone:
Now you can make your new apps available for pre-order on all Apple platforms. Customers can see your product page and order your app before it's released for download. Once your app is released, customers will be notified and your app will automatically download to their device. For paid apps, customers will be charged before download.
UPDATE 2: Apple has added a section on the App Store's games page showing off all the preorder-able games which also includes Bridge Constructor Portal.