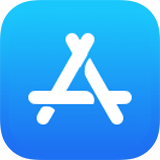 Just like every year, Apple has released the top 20 charts for each of the 2017 App Store's category, and some of the names are very surprising while others follow the trends one would expect from the App Store of 2017. In terms of overall trends, Apple is glad Augmented Reality and the ARKit finally became a reality, although the truth is we haven't really seen it impact mobile gaming that much yet. Perhaps it's only a matter of time, but we'll have to wait and see. Apple also sees 2017 as the year when the App Store saw a rise in multiplayer gaming, with games like The Elder Scrolls: Legends (Free), Red Tides (Free), Star Wars: Force Arena (Free), Stormbound (Free), and others joining the now classic multiplayer games like Hearthstone (Free) and Clash Royale (Free). I don't think many should be surprised that multiplayer games have found a home on the App Store given how they can be monetized very effectively and can offer quick, mobile-friendly experiences to players on-the-go.
The top awards for 2017 went to Splitter Critters ($2.99) for iPhone Game of the Year and The Witness ($9.99) for the iPad Game of the Year. I'm glad to see Splitter Critters get the nod because it's a really cool game that takes advantage of what a touchscreen can add to a game. In our review, we talked about how inventive, well-presented, and fun the game is, with a great mechanic and plenty of charm. The Witness is a very different game that Splitter Critters (especially given that it's a port rather than an iOS original), but, as we pointed out in our review, it's a technologically impressive milestone of the modern gaming industry, an example of how scope, ambition, and even imperfection can shake up a genre.
The top 20 lists of iPhone and iPad games have more than a few surprises in them. Super Mario Run (Free) for instance is the top free iPhone Game and the top free iPad game. It makes one wonder how much money Nintendo left on the table by not going free-to-play with that game (hint: a lot). The top free iPhone games list also includes a few smaller, one-trick-pony (in a good way) games, which shows that there's still space for success for a game like Ballz (Free) for instance. Candy Crush Saga (Free) and Clash Royale (Free) remain on the list, but Clash of Clans (Free) has dropped outside the top 20.
ROBLOX (Free) lands in the second place on the top free iPad games, another sign of how that game continues to be huge even though not many talk about its performance on mobile. Minecraft: Story Mode (Free) came at number 15, the only Telltale game to make the list. Once more, we see the power of the Minecraft name. On the top paid iPad games side, Minecraft ($6.99) still leads the way. The list also contains three Five Nights at Freddy's ($2.99) games, which is probably a record by a single developer and shows the franchise's staying power.
Finally, the top paid iPhone games chart has a few surprises of its own. Ellen's Heads Up! ($0.99) sits nicely on the top spot, a fact that shows just how popular Ellen is. Plague Inc. ($0.99) is a pleasant surprise in number 4, given that it's pretty much the work of one person and is all about eradicating humanity. There's plenty more to tease out of these lists, so please feel free to do so in the comments below.
Top Free iPhone Games:
Super Mario Run
8 Ball Pool™
Snake VS Block
Ballz
Word Cookies!
Subway Surfers
Episode!
Rolling Sky
Block! Hexa Puzzle
Paper.io
Solitaire·
Bowmasters – Multiplayer Game
Color Switch
Piano Tiles 2™(Don't Tap The White Tile 2)
Choices: Stories You Play
Roll the Ball® – slide puzzle
Clash Royale
ROBLOX
Word Connect ¤
Candy Crush Saga
Top Paid iPhone Games:
Heads Up!
Minecraft
Bloons TD 5
Plague Inc.
MONOPOLY Game
Geometry Dash
Monument Valley 2
The Game of Life
The Escapists
Assassin's Creed Identity
Grand Theft Auto: San Andreas
True Skate
RollerCoaster Tycoon® Classic
Five Nights at Freddy's: Sister Location
Papa's Freezeria To Go!
Five Nights at Freddy's
Hitman Sniper
Terraria
Reigns
Tiny Wings
Top Free iPad Games:
Super Mario Run
ROBLOX
Rolling Sky
Word Cookies!
Bowmasters – Multiplayer Game
Subway Surfers
Paper.io
slither.io
Piano Tiles 2™(Don't Tap The White Tile 2)
8 Ball Pool™
Block! Hexa Puzzle
Clash Royale
Roll the Ball® – slide puzzle
Color Switch
Minecraft: Story Mode
Cooking Fever
Hill Climb Racing 2
Minion Rush
Episode!
Snake VS Block
Top Paid iPad Games:
Minecraft
Geometry Dash
Five Nights at Freddy's: Sister Location
Bloons TD 5 HD
The Escapists
Terraria
Five Nights at Freddy's
Goat Simulator
Monument Valley 2
Heads Up!
The Game of Life
Scribblenauts Unlimited
Five Nights at Freddy's 2
Goat Simulator PAYDAY
Octodad: Dadliest Catch
Goat Simulator Waste of Space
Plague Inc.
LEGO® Jurassic World™
Assassin's Creed Identity
SpongeBob Moves In