Hello everyone and welcome to another Touchstone Tavern, our weekly roundup of the best news stories and videos from the world of Hearthstone (Free). As you would expect, last week was all about the upcoming Kobolds & Catacombs expansion, so we've got plenty of stories and videos about the latest card reveals and what they might mean for the game. There's also more talk about Dungeon Runs and the Recruit mechanic, a story on possibly the most powerful card ever, and plenty of video reviews. And, just to break from the expansion monotony, we have a story about all the Overwatch heroes turned into Deathknight cards. Enjoy.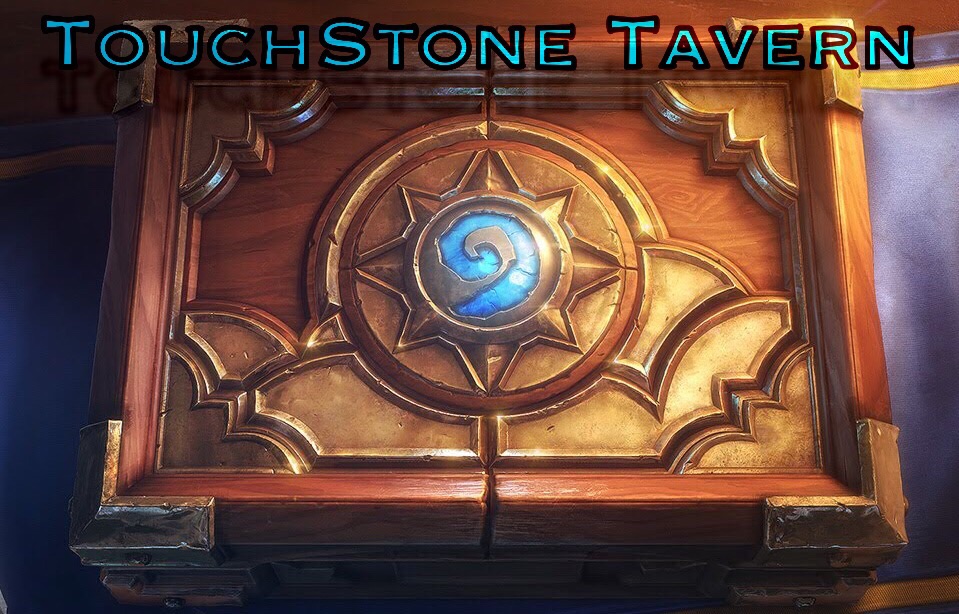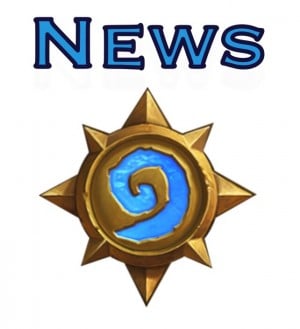 TouchArcade and Value City Reveal Three Shaman Cards
If you want to see some cool Shaman cards that are all about Totems, check out our reveal of three Kobolds & Catacombs cards. The reveal took place in a video podcast alongside Value City. The cards themselves are great for those stubborn enough to build totem decks, so check out the story here and the video below.
Learn More About the Recruit Mechanic
If you're still unsure about Recruit, the new mechanic coming in the upcoming expansion, read this story. The writer talked to Peter Whalen and Dave Kosak about Recruit and got some interesting information out of that chat. The story talks about Recruit and deckbuilding, how it plays out in different classes, and more. The story also has an exclusive video on Dungeon Run that's also worth watching.
Silver Vanguard Reveal
Would you like an expensive, low-stat minion with a strong Deathrattle? If yes, Silver Vanguard is for you. This 7-cost 3/3 minion Recruits an 8-cost minion once it perishes. This reveal article goes into a lot of detail about Silver Vanguard's potential and how Recruit might play out. What do you think of Silver Vanguard?
Paladin Legendary Unveiled
Each class will receive a Legendary minion and a Legendary weapon, and Lynessa Sunsorrow is the Legendary Paladin minion. This 7-cost 1/1 minion has a Battlecry "Cast each spell you cast on your minions this game on this one." As you can imagine, it's very easy to boost this Legendary to crazy heights if you have played the right spells before casting it. Read more about this Legendary here.
Some of the New Legendary Weapons Have Voice Lines
In this article, Ben Thompson, Hearthstone Lead Artist, reveals that some of the Weapons we are getting in the next expansion have things to say once played. Those weapons have death lines, lines for when they come into the game, and lines when they are used. Not all weapons have those lines, but those who do will be fun to play with. Read the whole story here.
Is This 3/3 Dragon One of the Most Powerful Cards Ever?
Duskbreaker is a 4-mana 3/3 Priest Dragon that deals 3 damage to all other minions if you're holding a Dragon, and many players think this card is one of the most powerful cards in the game ever. It can clear up the board and give you a free 3/3 body on the board, a combination that can put you in the driving seat. The writer goes into more details about why many are fearing Duskbreaker, and you can read all that here.
Grand Archivist Brings More RNG to the Game
As is usually the case, each new expansion brings along some cards with crazy RNG, and Grand Archivist is one of those cards. This 8-mana 4/7 card casts a spell from deck on random targets at the end of your turn. While it's a very expensive card for the stats, it can bring all kinds of crazy RNG to the game, and that's always fun. Read more about Grand Archivist here.
Paladin and Mage Spellstones Unveiled
Spellstones are a new kind of card coming to the game, and this week we got to see the Paladin and Mage ones. The Mage Spellstone adds a random Mage spell to your hand and gets upgraded when you play two Elementals. The Paladin one summons one 2/2 minion with Taunt and gets upgraded when you restore 3 Health. The writer thinks the Paladin one has more potential. Are you sold on the Spellstones?
Shaman Legendary Grumble, Worldshaker Makes Minions Cheap
Grumble, Worldshaker, the new Shaman Legendary, sounds like a fun card to play because it returns all your minions to your hand when played and drops their cost to 1. The writer of this article sees this card as having massive possibilities. While it's early to know it's power, I do like the art on it. Check out the whole story here.
New Priest Legendary Gives Two Turns to Everyone
Now, this is a fun idea. Temporus, the new Priest Legendary, lets your opponent have two turns in a row and then you take two turns. Isn't that fun? Whether it will be strong or not remains to be seen, and you could easily lose before you get a chance to play those two turns. But still, this is a fun Legendary. Head here to read the whole story.
Check Out These Overwatch Deathknights
If you ever wondered how Overatch heroes would look as Deathknights, look no further than this reddit post. You can see Mercy and her Caduceus Staff, Ana, and all the other Overwatch heroes as Deathknights here, and it's definitely worth checking it out if you like Overwatch.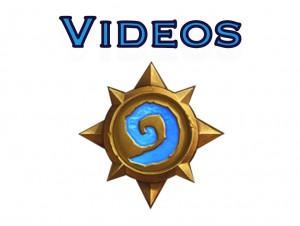 Kolento Card Review
Kripp Reviews Kobolds & Catacombs Cards
Amaz Reacts to Upcoming Cards
Trump's Card Reveal
Reynad Reveals Psychic Scream
Disguised Toast Reveals New Cards
Best of RNG Moments
Best Missplays
To Err is Human
Discard Warlock is Back
How to Play Arena in 2017
? Like this article?
We pride ourselves on delivering quality, long-form articles like this one instead of the SEO-driven click bait that is slowly taking over the internet. Unfortunately, articles like these rarely generate the traffic (and as a result, the ad revenue) of listicles, cheat guides, and other junk.
Please help us continue producing content like this by supporting TouchArcade on Patreon, doing your Amazon shopping by first visiting toucharcade.com/amazon, and/or making one-time contributions via PayPal.