It's once again that time of week where we round up all the new iOS game releases of the past 7 days, and what a week we've got folks. The long awaited Warhammer Quest 2 arrived a day early and has been getting a positive reception so far, 10tons' latest top-down shooter Time Recoil has arrived sooner than I thought it would too, and Game of Thrones: Conquest is out of soft launch and now available worldwide. And that's just the tip of the iceberg. So check out the full list of games below and as always let us know in the comments section which games you'll be picking up this week!
---
A Butterfly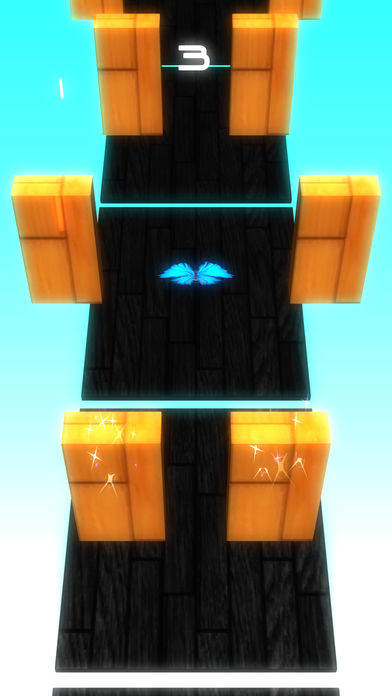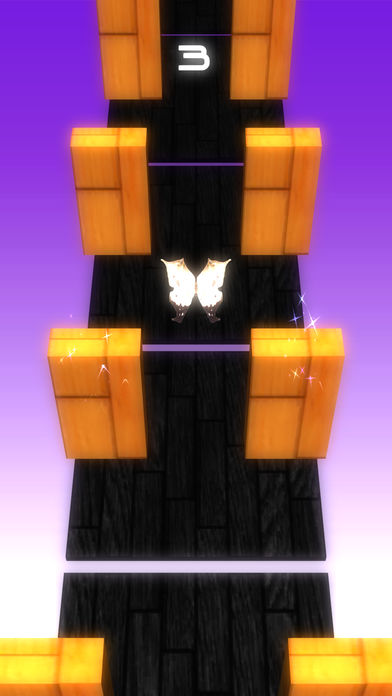 iTunes Description
Description
A butterfly wants to cross all gates till the end of the world!
It is a beautiful, lonely, firm butterfly, die for trying! But it never gives up!

This is a one tap arcade game.Reflex is the key and time is more important.
Lots of beautiful butterflies can be unlocked.

Anime music and Movie graphics.

It is fantastic! Please feel free to try it!
Forum Thread: A Butterfly (by LI YIN JIAN)
---
B-Grade Renegade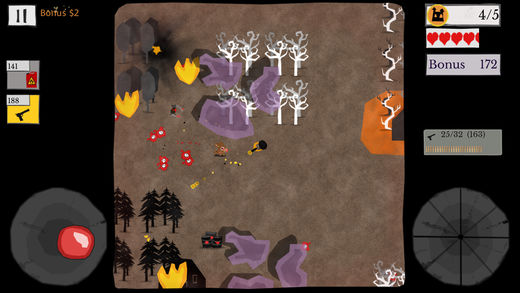 iTunes Description
"B-Grade Renegade: Race to the Rocket" is a strategic action roguelike with procedural level generation and permadeath!

THE SCENARIO
You are Foxy Scavenger, an outcast mutated fox, trying to survive in the wastelands.
Our beloved Earth has been pillaged, used up, sucked dry, and now it's gonna explode!
You're on a mission to reach the last rocket before it blasts off into space.

Choose the route to take each day. Try to get as many miles as you can, but bear in mind that there are different perks and missions to complete along each route.
Forum Thread: B-Grade Renegade (by muzboz)
---
Booty Quest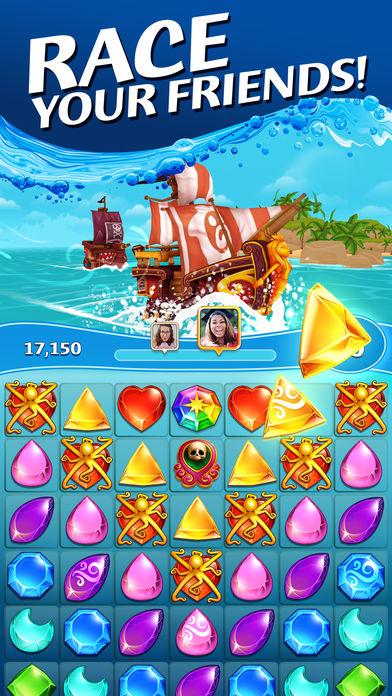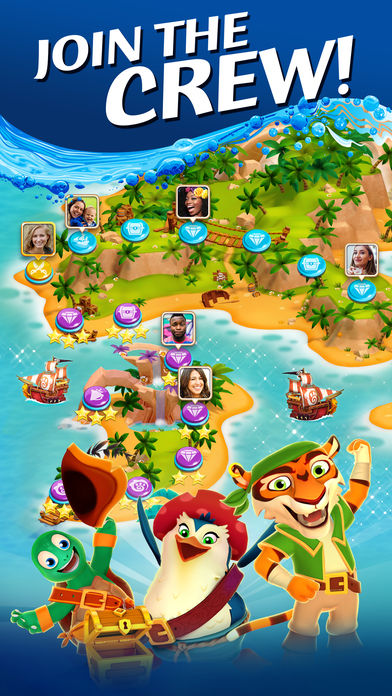 iTunes Description
Ahoy, matey! Set sail on an epic adventure in the ultimate match 3 treasure hunt!

Join Piper and her pirate Crew on a swashbuckling puzzle adventure as you discover mysterious islands bursting with fun match 3 challenges and booty. Exchange your loot for a variety of awesome rewards and customize your ship to face off against friends… or the villainous Pirate Queen! There are loads of ways to play, with new content added regularly, so step aboard and hunt down the treasure!
Forum Thread: Booty Quest (By Outplay Entertainment)
---
Bozo Buckets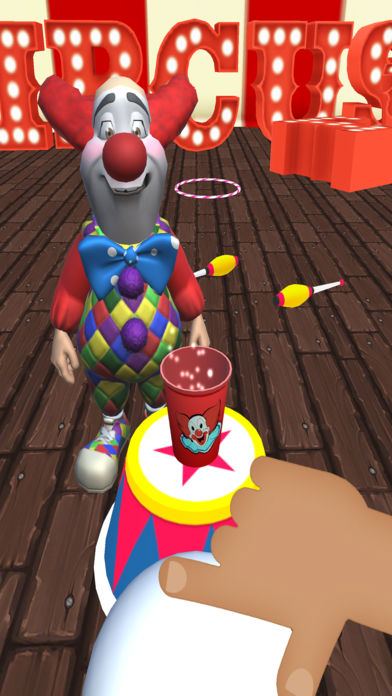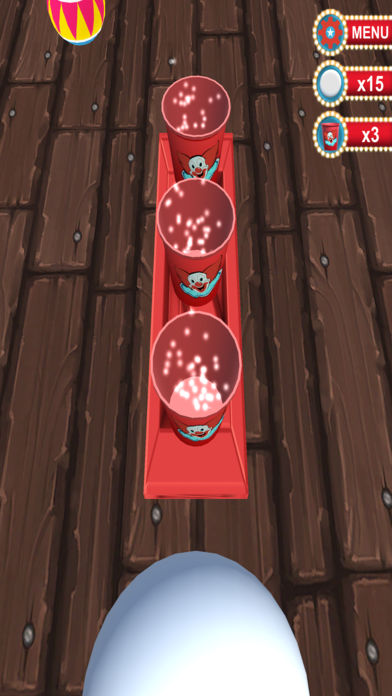 iTunes Description
Step right up and test your aim by playing Bozo Buckets. Toss ping pong balls into buckets to see if you have what it takes to win the Grand Prize.

•••• FEATURES ••••
– 10 Levels full of challenges and excitement.
– Simple one flick control to toss balls.
– Beautiful 3D graphics.
– Fun for all ages.
Forum Thread: Bozo Buckets (by App Happy Games)
---
Campfire Cooking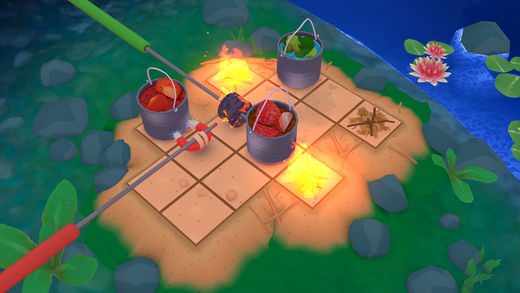 iTunes Description
Campfire Cooking is a puzzle game about relaxing moments in nature, as you prepare meals over a warm fire. Discover the joy of cooking on a stick and test your problem-solving skills with some challenging campfire puzzles! The latest creation from Layton Hawkes is guaranteed to make you feel clever, hungry and eager to book your next woodland escape.
Forum Thread: Campfire Cooking (By Layton Hawkes)
---
Candy Adventure Dreams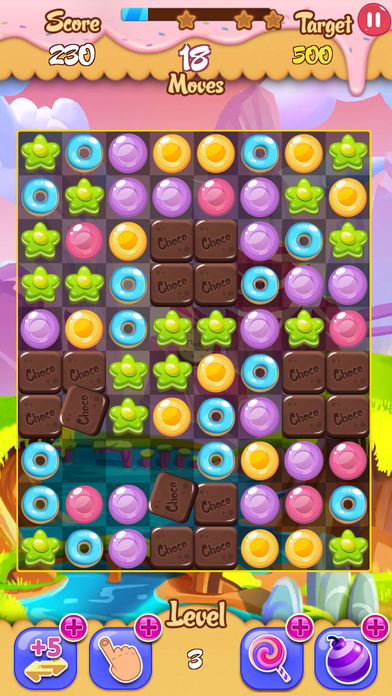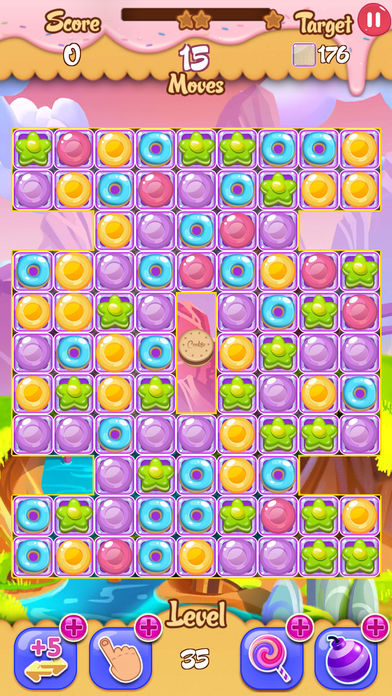 iTunes Description
Download Candy Adventure Dreams for free now. Candy Adventure Dreams is fun match 3 casual puzzle! Objectives differ in over 100 levels. Make matches of 3 or more Candy, create blasts! Starts out simple, but things get more and more interesting and challenging. Start your sweet journey in this puzzle adventure!
Forum Thread: Candy Adventure Dreams (by viorel sburlea)
---
Celestine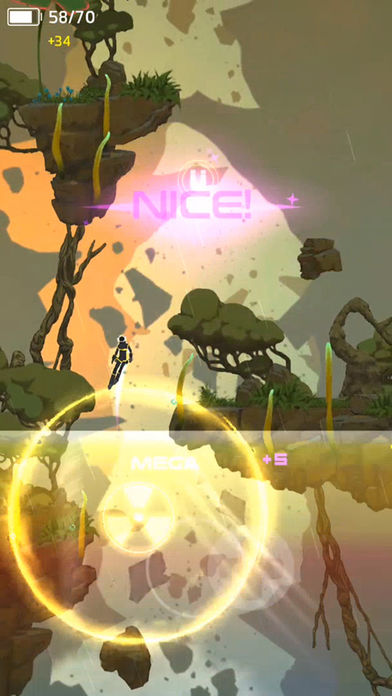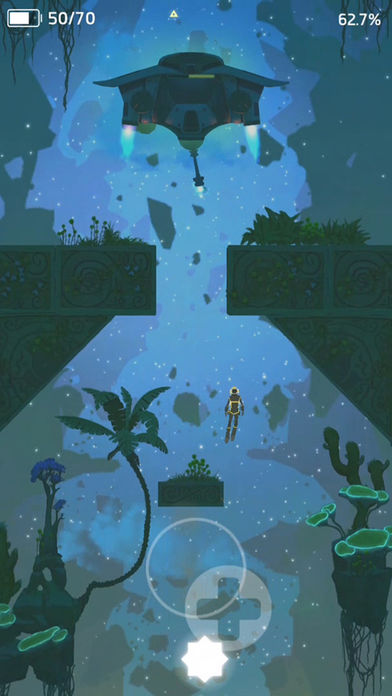 iTunes Description
Celestine is a 2.5D adventure odyssey,
location: Mars,
mission: expedition sent to Mars to investigate abnormal structure activity.

historical discovery was made that day, a complete habitable world underground with its own fauna and flora ,

while our expedition was excavating the location, spaceship Celestine got attacked by an alien hostile martian force, the crew members are all dead, except our martian astronaut Frank, he is safe but waiting for rescue to save him.

mission is to bring him back safe to the martian space probe station.
Forum Thread: Celestine (by Mounik Interactive)
---
Chef Wars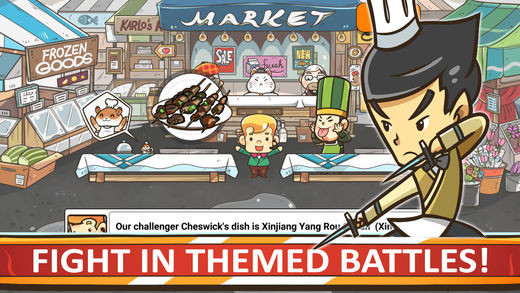 iTunes Description
Chef Wars is the first food discovery RPG! Recruit chefs, source ingredients, and invent hundreds of recipes from around the world. Then use those recipes to win themed kitchen battles! Become the most famous chef and stop the evil Baron von Pork from world domination!
Forum Thread: Chef Wars (by Mindcake Games)
---
Coinski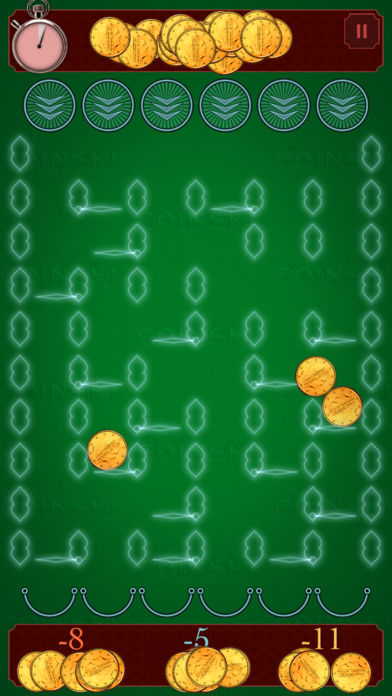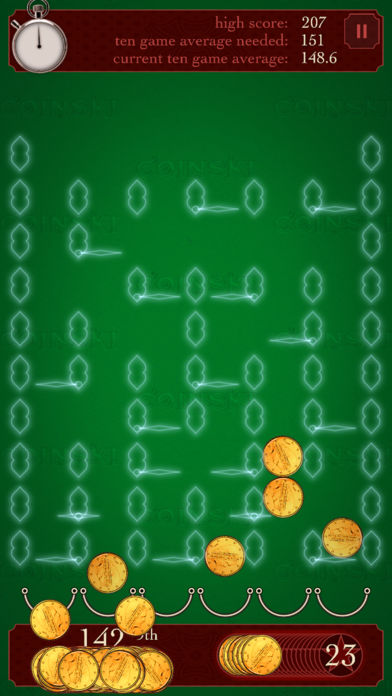 iTunes Description
At first, this game feels daunting. Winning seems a matter of luck. Then, you find clever ways to improve your chances. You win more bets with friends, and improve your high scores when playing alone.

Each turn, you throw a coin into one of the maze's columns. Your do that in such a way that the most coins will come out during your own turns (and the least during your opponent's).

The coins are held back by switches that react to passing coins. This means that you can use your coin to get other coins out during your turn, making them yours. But watch out that they don't get stuck themselves, ready for your opponent to snatch it.
Forum Thread: Coinski (by Geert Docter)
---
Cottage Garden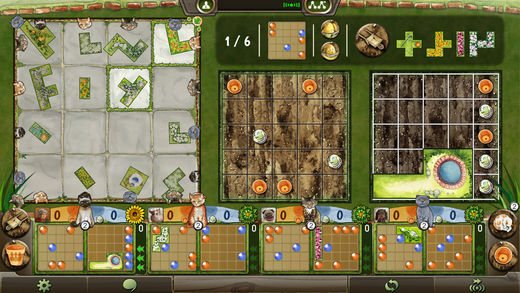 iTunes Description
COTTAGE GARDEN – a colorful sea of flowers, framed by walls, paths, and hedges. As ambitious gardeners, you face the challenge of filling the beds in every corner of your garden with plants, inspired by the limitations of space to create ever new compositions. You will use a variety of plants — as well as flowerpots and garden cloches — to design gardens that bloom with diversity. Be kind to the helpful cats!

Goal of the Game – In Cottage Garden, you compete in the art of gardening. Plant two Flowerbeds with different flowers. Score each Flowerbed when there are no more free spaces visible on it, then exchange it for a new, unplanted one. You receive points for all visible Flower Pots and Garden Cloches on the completed Flowerbed, and you may also receive Flower Pots and Cats that will help you with your gardening.
The player with the most points at the end of the game is the winner.
Forum Thread: Cottage Garden (by DIGIDICED)
---
Crashy Cars!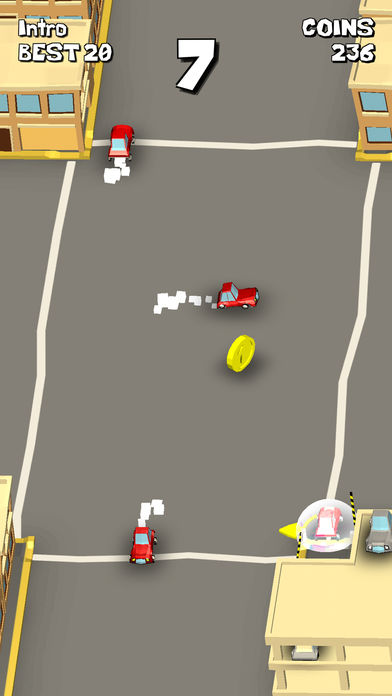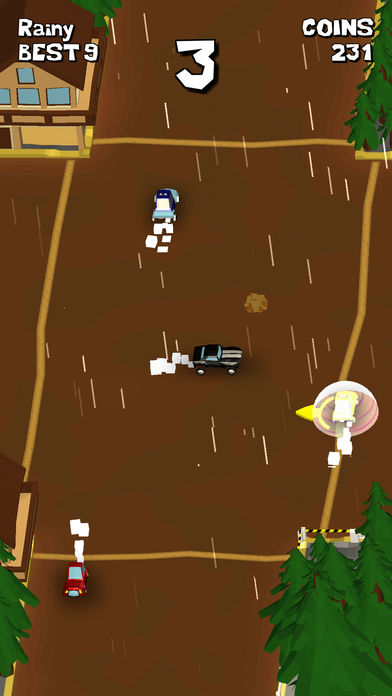 iTunes Description
Get cars across the intersection. Pick up coins, avoid obstacles, score points and unlock special cars! Don't crash!

Explore new levels and beat your best score. Share a snap of your awesome moves with your friends!
Crashy Cars is an endless one-touch arcade game about timing, anticipation and precision!

Crashy Cars – it's about time!
Forum Thread: Crashy Cars! (By Headup Games)
---
Darts of Fury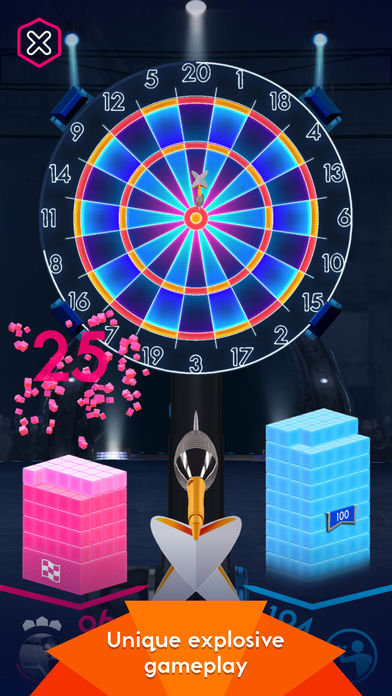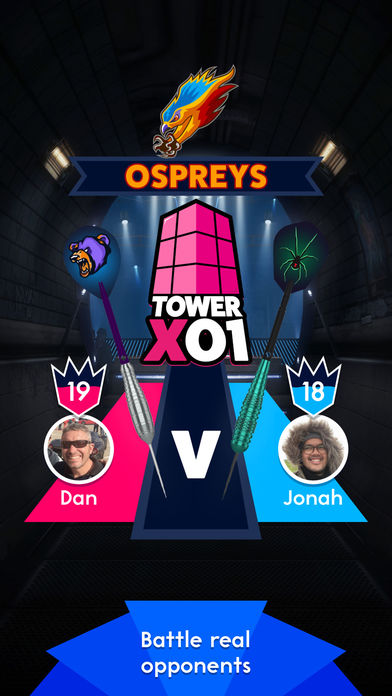 iTunes Description
Let's play darts! Compete against real opponents in the stunning new multiplayer darts game from the creators of 'Table Tennis Touch'. 'Darts of Fury' is an action-packed, modern darts game designed for darts newcomers and fans alike.

MULTIPLAYER LEAGUES
Pick up your darts, join Sparrows League and face your first challenger. Take aim, swipe to throw and compete against real opponents from all over the world. Earn XP to climb up the Leagues and aim for League promotion to unlock better darts, faster flights, tougher challenges, and bigger rewards. Can you reach the legendary Eagles league?
Forum Thread: Darts of Fury (By Yakuto)
---
Dungeon Swag: Slime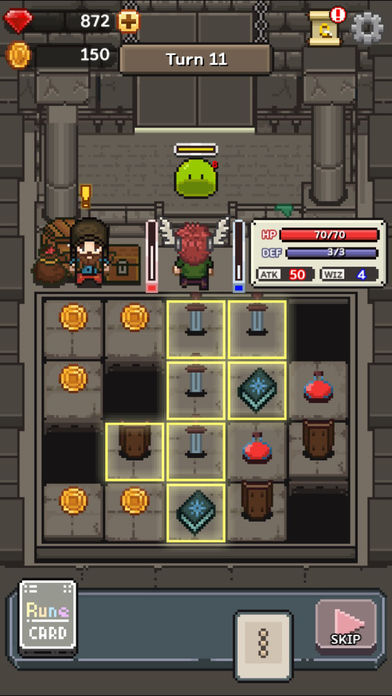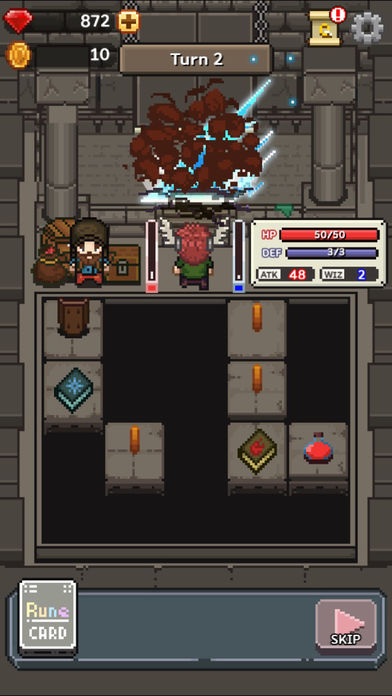 iTunes Description
You finally found the Slime Dungeon, which was passed down only to the legend.

You heard the story that the treasure is full in the slime dungeon.

Finally, you are standing at the slime dungeon entrance.

The thing that I encountered before the treasure … slime!

Let 's defeat the slime that keeps coming and get the treasure.
Forum Thread: Dungeon Swag: Slime (by Catlab)
---
Game of Thrones: Conquest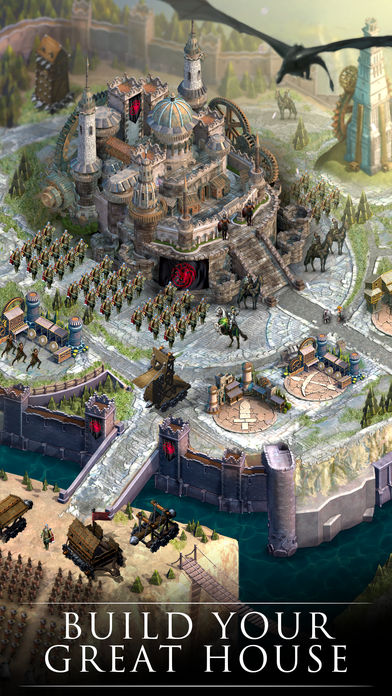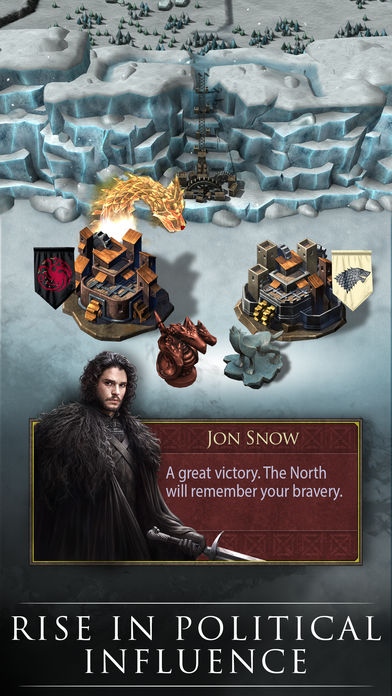 iTunes Description
Westeros is at war. Great houses clash, dragons rule the sky, and the army of the dead threatens the realm. Live out your fantasy and join the war. Build your house and raise your army as you navigate a dangerous political landscape. Based on the award winning HBO series, Game of Thrones: Conquest allows players to become a Lord in Westeros and define a strategy for conquering the Seven Kingdoms. Winter is here and your enemy's army will not wait to clash swords. Wage war and join the battle today to capture the Iron Throne!
Forum Thread: Game of Thrones: Conquest (By Warner Bros.)
---
Kick Scooter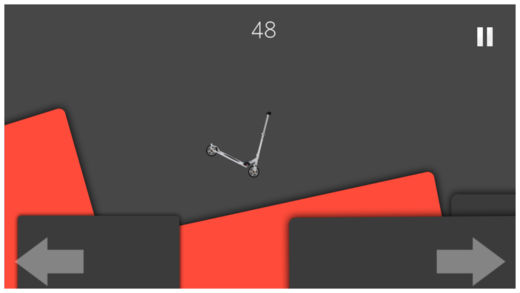 iTunes Description
Test your kick scooters skills on this addicting game!

Watch out for moving obstacles and try to do some good maneuvers!
Choose to play as multiple kick scooters by collecting coins to unlock new ones. Compete with your friends for the highest score.

How far can you go?
Forum Thread: Kick Scooter (by Astrologic Media)
---
Loopables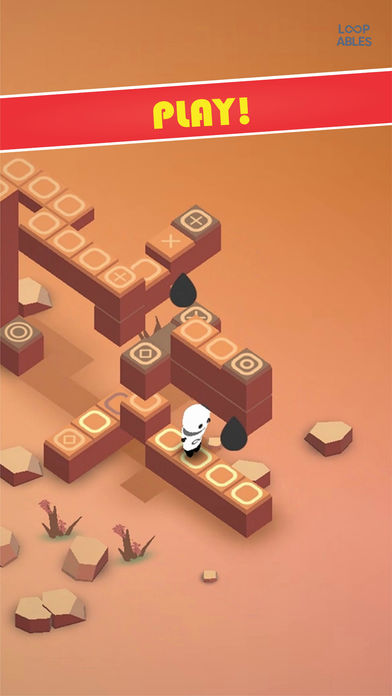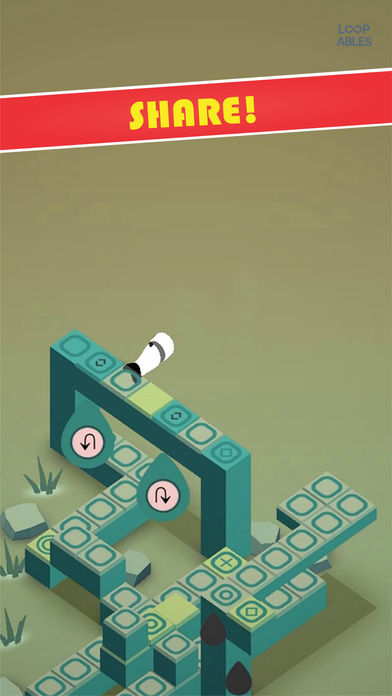 iTunes Description
In Loopables your goal is to manipulate the environment to guide the forgetful robot. It's a surreal experience leading you through a constant loop filled with fun and challenges.

USER-FRIENDLY & EASY TO CONTROL:
Game controls are easy to learn and puzzles are hard to master. Just tap in the appropriate blocks to make your way.

BEAUTIFUL:
Inspired by minimalist 3D design & equally beautiful procedural placement techniques makes Loopables pleasant for eyes.
Forum Thread: Loopables. (By Karuwa Apps)
---
Mmm Fingers 2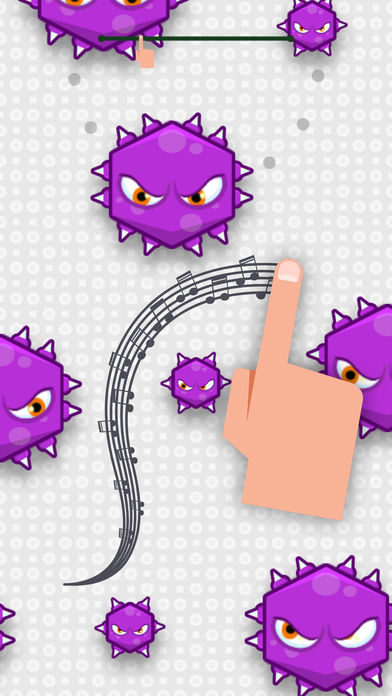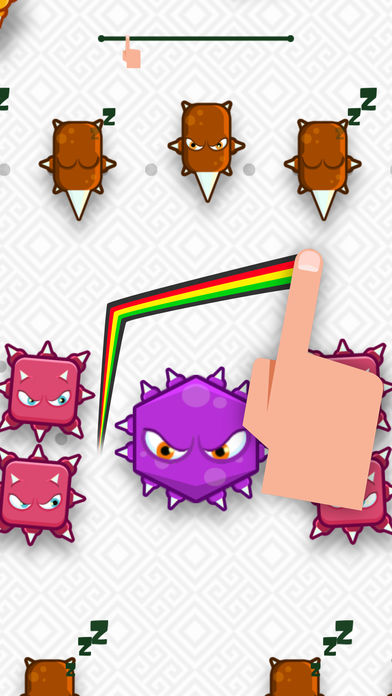 iTunes Description
How long can you protect your fingers from the hungry monsters?! Touch and hold the screen as long as you can. Don't lift your finger or hit anything with teeth or else CHOMP, it is game over.

Features:
– New monsters!
– New challenge mode!
– A new and unique challenge every day!
– Leaderboards and Achievements
– Easy to use one-touch portrait gameplay"
Forum Thread: Mmm Fingers 2 (By Noodlecake Studios and No Monkeys)
---
onTop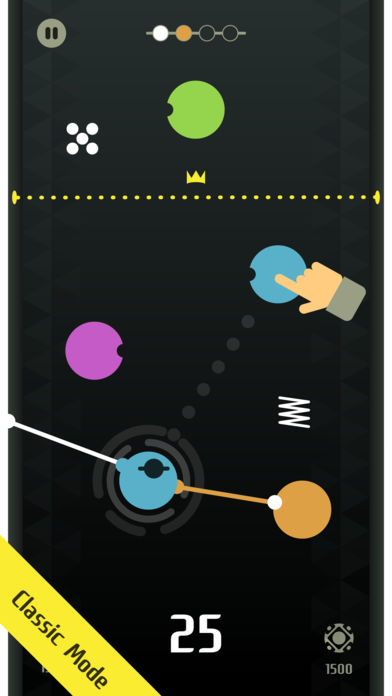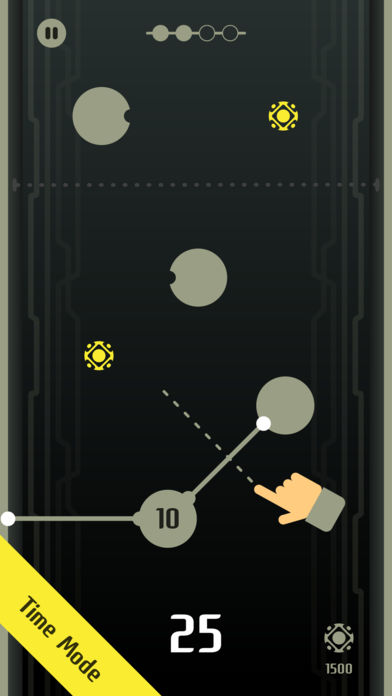 iTunes Description
Climb up using hooks with a tight string, but be careful of the color required for the next shot. Try your attentiveness in the surreal atmosphere of the game onTop, where your observation and reaction can play a cruel joke with you.

onTop is unique arcade with puzzle elements.

Allow yourself to dare to score the maximum record in the classic mode, getting bonuses that negatively or positively affect through the gameplay. If you want more dynamics, the time mode will do it for you, where a limited timer will not give you any opportunities to get bored.
Forum Thread: • onTop • (By Milky Brain LLC)
---
Pirate Pop Mega Quiz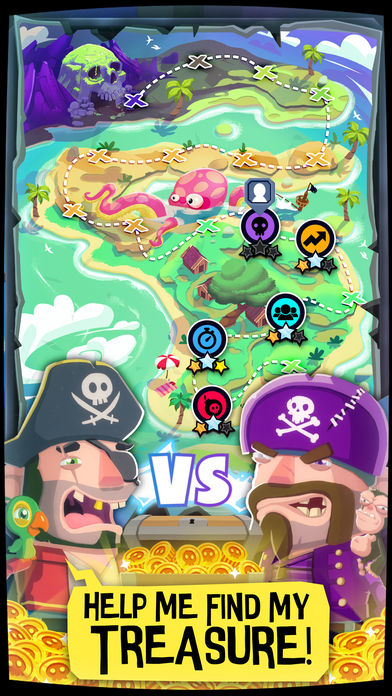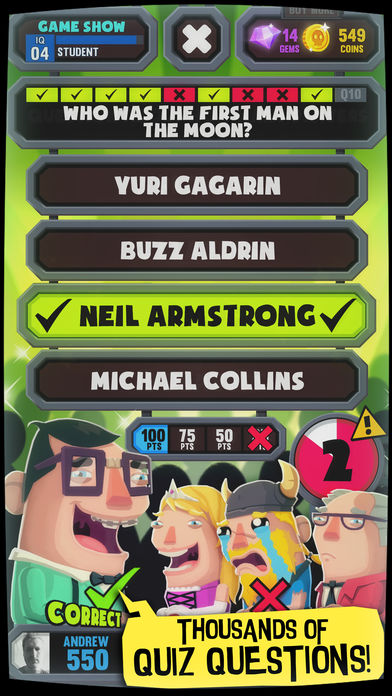 iTunes Description
Join Captain Gunpowder Jack as he explores the treacherous yet colorful world of Pirate Pop Mega Quiz! Journey across treasure maps as you answer your way through the numerous levels, help uncover the lost treasures and defeat the evil Captain Liver-bottom.
Forum Thread: Pirate Pop Mega Quiz (by escpodgames)
---
"PUSH"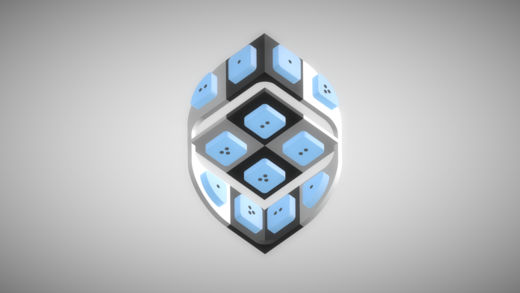 iTunes Description
New puzzler from the creators of "Klocki", "Zenge", "Hook" and "Art of Gravity".

Like our previous games, its intended to be a relaxing experience, thus there are no points, stars, tutorials, move counters.
Your goal is to push all the buttons.

How do you do it? Well, thats the puzzle…
Forum Thread: "PUSH" (By Maciej Targoni)
---
Returner 77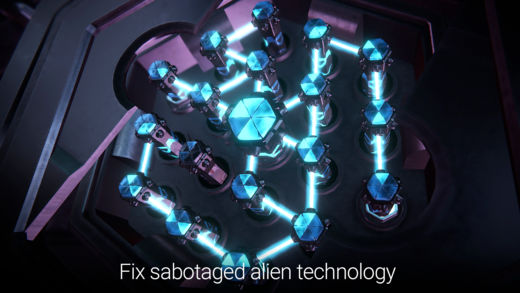 iTunes Description
You are the last of 77 chosen survivors. You left Earth in the last days of the Crystal War. Your task was clear: return when the Earth is livable again and rebuild mankind. But why is your space pod docked to the alien spaceship? And what happened on Earth?

As you explore the alien spaceship, deserted and unfamiliar, you find video messages left behind by Colonel Ling – your only link to the human race which will die without you.
But who is she? What happened to her? And can you find her?

It is a thought-through, mystery-packed, page turning and emotional adventure.
Forum Thread: Returner 77 (By Fantastic, yes)
---
Sacrifices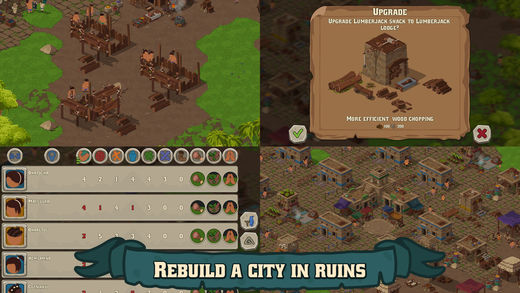 iTunes Description
Rule and guide a mesoamerican village through the vicissitudes of everyday life in the heart of a ruthless jungle. Manage a cute rural village, be the heartless divinity you always intended to be and suffer our debatable humor in this god-game-meets-town-sim.

Decide who is worthy of your tremendous powers, earn the faith of your followers, and gift them with divine knowledge to rebuild the great city that is now in ruins.

Welcome to a world where you live only through the faith of your followers! Keep them in line, but be careful, as they could lose faith and you may very well be just another forgotten god…
Forum Thread: Sacrifices (by Spooky Games)
---
Shazap: Match Draw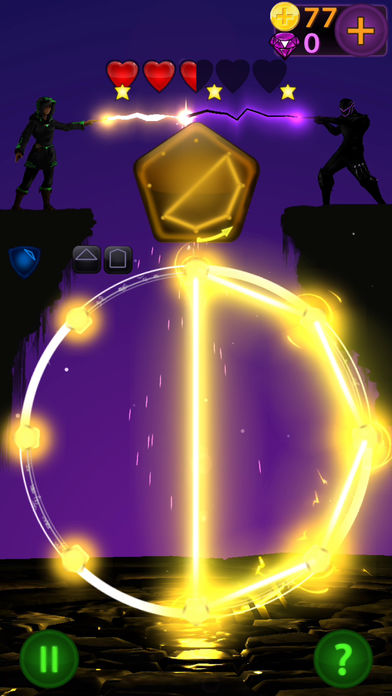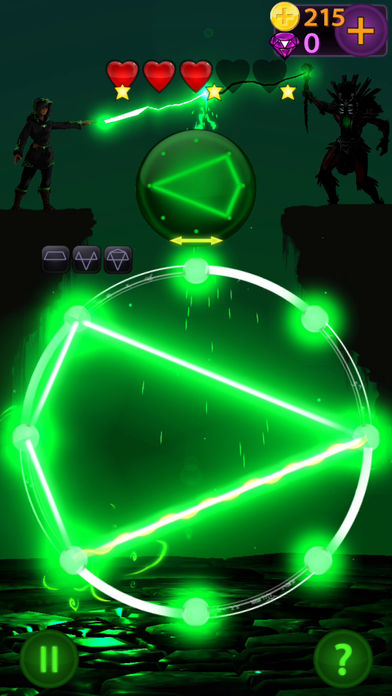 iTunes Description
In Shazap: Match Draw, magic flows from your finger as you connect the dots. Breakthrough graphics developed by veteran visual effects artists electrify the screen in this free game.

Become a powerful wizard swiping magic streaks of fire, ice, electricity, and vitality across the screen. Using only a circle of eight dots, you must draw shapes correctly by connecting the dots. Puzzles are easy to learn and fun to master. They progress to mind-bending challenges including crossing lines, mental rotation, flipping, fill-in-the-blank, and even shuffling dots. Upgrade your magic to freeze, grow, and reveal shape segments as you draw.

Obtain the most powerful magic, build up your wand, and flow through the ranks of the dark clans. Download Shazap: Match Draw for free today.
Forum Thread: Shazap: Match Draw (from Scott Peterson)
---
Sheep Frenzy 2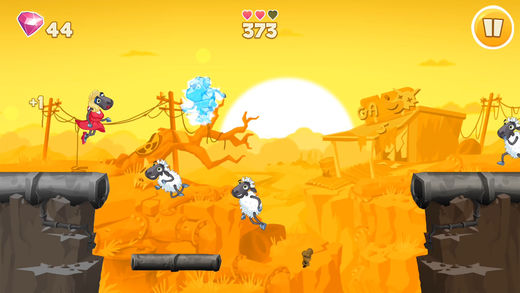 iTunes Description
Action of Sheep Frenzy 2 takes place in the same universe as its prequel. Yes, it's ridiculous but it's also real and those animals really need your help. In this continuation, you have the opportunity to play with 15 different sheep in 10 worlds. Of course, each world and each sheep have its own rules, so you will have to learn their moves in order to survive… or actually, in order to rescue your wooly friends.

Rules are as simple as they used to be. Use just two "buttons" to move the bar and the bar is what prevents sheep from falling into the abyss. They will just bounce right off the bar to the other side. They may seem a little suicidal, but at least you earn points for rescuing them, right?
Forum Thread: Sheep Frenzy 2 (Crimson Pine Games)
---
The Sidekicks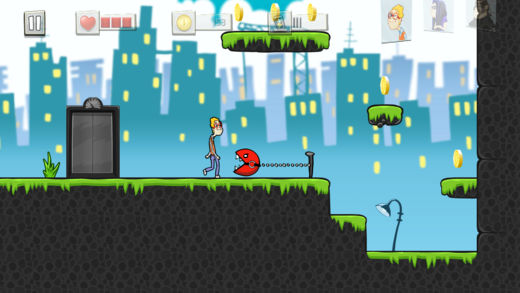 iTunes Description
The Sidekicks is a traditional platformer – an adventure with a twist. You play with three different characters – Noobert, Zeronita and Bellie G, all of whom have their unique superpowers.

Due to a fatal error in a code, the video game villains have infiltrated our world. Your mission is to find the pieces of the broken artifact and save the world. Find your way through 30 levels filled with puzzles, action and epic boss fights!

The game is inspired by the classic platform games. It'll make you smile and challenge you.
Forum Thread: The Sidekicks (by Aatos Media)
---
Smash Up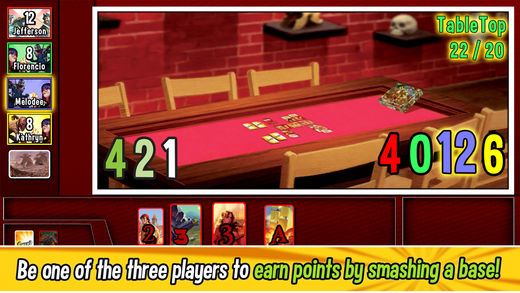 iTunes Description
Smash Up is an award-winning shufflebuilding card game designed by Paul Peterson, now available in a beautiful digital adaptation so you can play on the go with friends all over the world. In Smash Up, players draft two faction decks from their choice of pirates, ninjas, robots, zombies, and more, and combine them to create a hybrid team that is a force to be reckoned with!
Forum Thread: Smash Up – The Card Game (by Asmodee Digital)
---
Spin a Zoo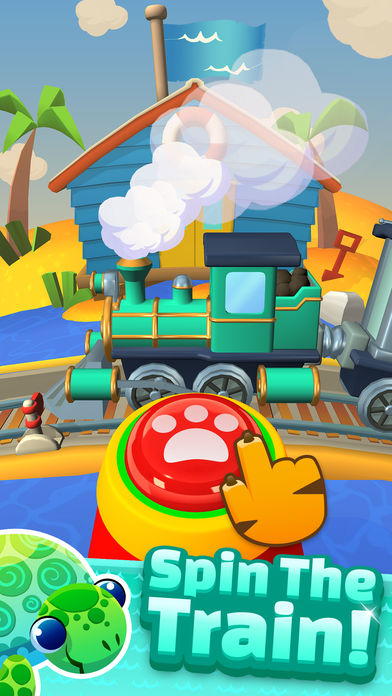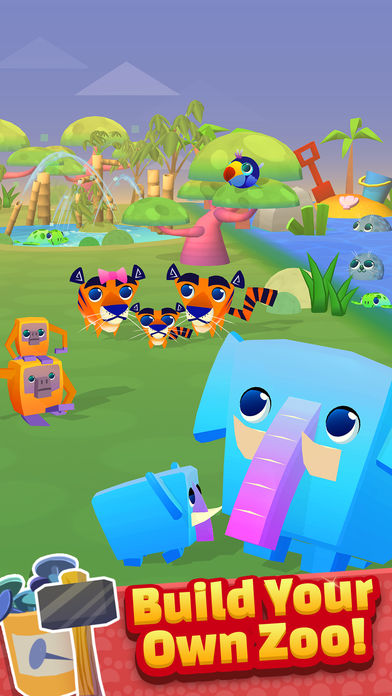 iTunes Description
Build a zoo filled with adorable animals, delivered by train! Look after your animals with food and toys, build and manage your zoo. Spin the train, and complete your animal collection.

Regular train deliveries bring building materials, prizes and surprises, including a claw grabber machine filled with cute critters! Collect resources and construct enclosures to make comfy new habitats.

Expand your horizons! Travel from the local pet zoo to America, Asia, Australia, African Safari, Polar and Marine Worlds, meeting furry friends from across the globe in an original zoo building simulation.
Forum Thread: Spin a Zoo (by Full Fat)
---
StopBuggin'Me TD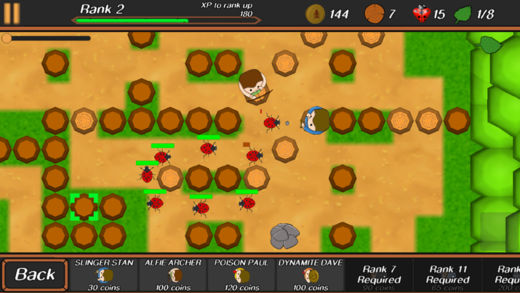 iTunes Description
StopBuggin'Me brings everything you've been looking for in a tower defence game together in one place. People of all ages will find this game both challenging and a source of entertainment for hours!

With regular updates and new towers, the story is just beginning! StopBuggin'Me will just keep growing and growing!

Do you have what it takes?
Forum Thread: StopBuggin'Me TD (By Max Andreassen)
---
Sudoku Su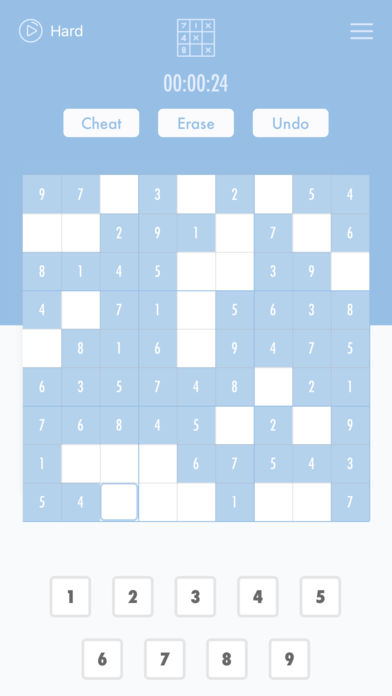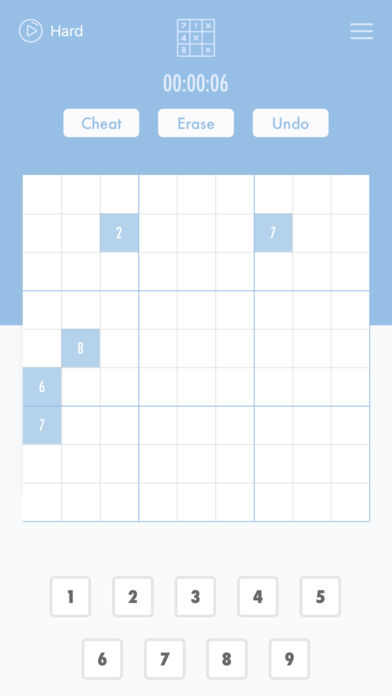 iTunes Description
## Features

– [x] Quiz auto-generation, the quiz created with 3 levels of dificulty.
– [x] Time challenge
– [x] Cheating feature for finding answers without solving it
– [x] Undo feature is for retreave previous answer
Forum Thread: Sudoku Su (by Damian Plak)
---
Swipe Link: One Touch Drawing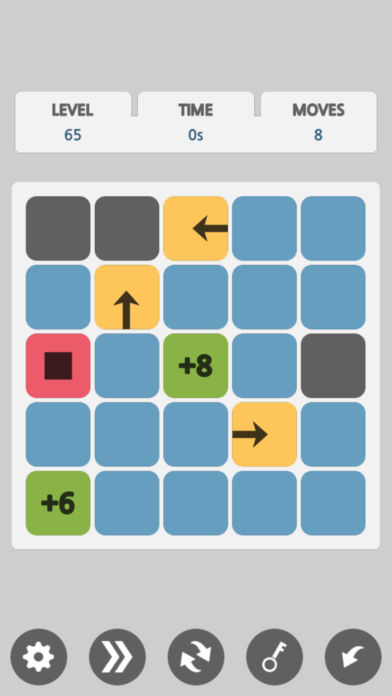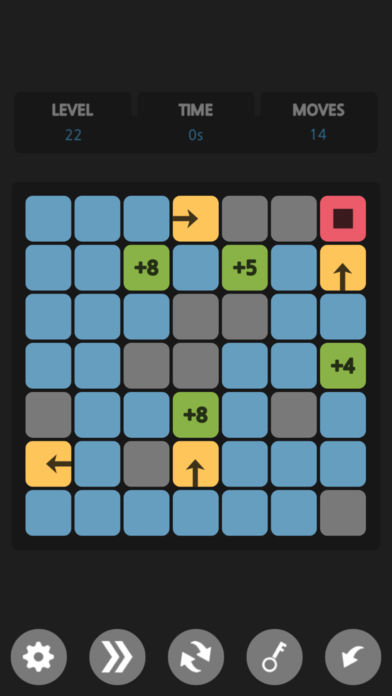 iTunes Description
Relax and start your brain workout with smart and addictive One touch Drawing puzzle game.

The goal is to remove all blocks by touching linked blocks with the minimal moves. Swipe Link comes with 10 difficulties of puzzles ranging from Beginner to Expert.

You can enjoy the beautiful melodies while solving your puzzles.
Forum Thread: Swipe Link : One touch Drawing (by AFEEL, Inc)
---
Swish Ball!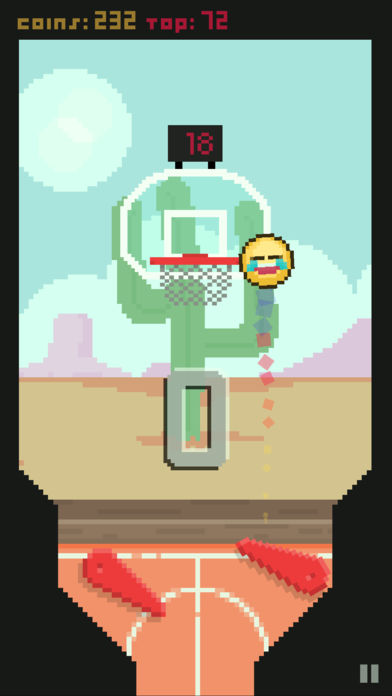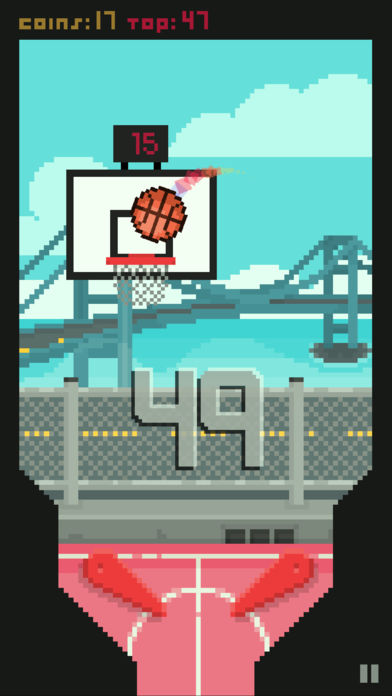 iTunes Description
Get ready for the new basketball season in style! Swish Ball is a new and exciting take on the game that we all know and love. Tap, hit, shoot, and swish before the 24s shot clock runs out. Challenge your friends for the big baller crown!

FEATURES
◉ Addicting arcade gameplay
◉ Over 15 balls to unlock
◉ 10 different backboards
◉ Play on 5 different courts
Forum Thread: Swish Ball! (By Appsolute Games)
---
Syllablade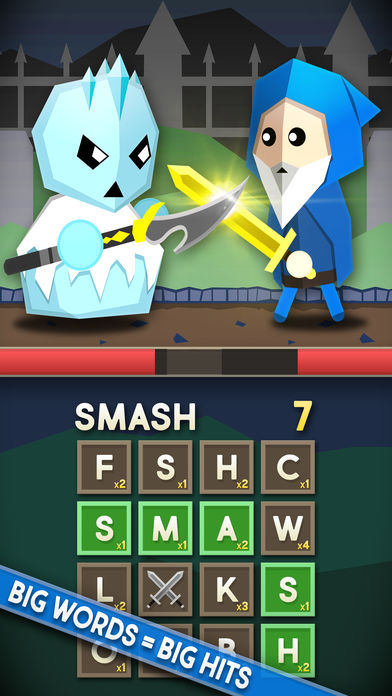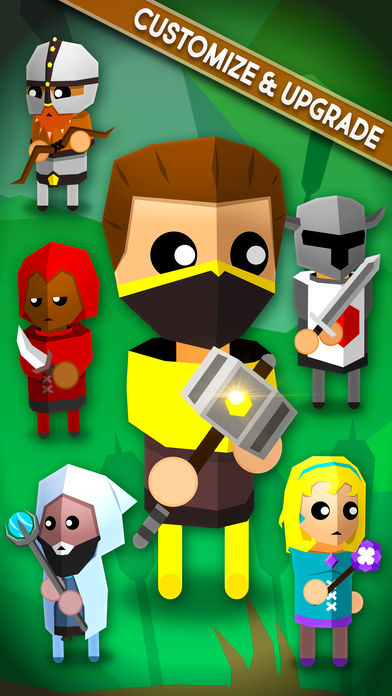 iTunes Description
Slay epic monsters with weapons, wands, and words! Team up with your friends and become loot hunting heroes in Syllablade – the word battling RPG!

• Big Words, Big Damage •
Chain letters to deal crushing blows to your enemies.
• Customize and Upgrade •
Unlock powerful weapons, rare items, and unique skins.
• Compete in Clan Wars •
Form a clan and stockpile the bones of your enemies in prize-filled competitions.
Forum Thread: Syllablade – Word Battling RPG (by Naquatic)
---
Time Recoil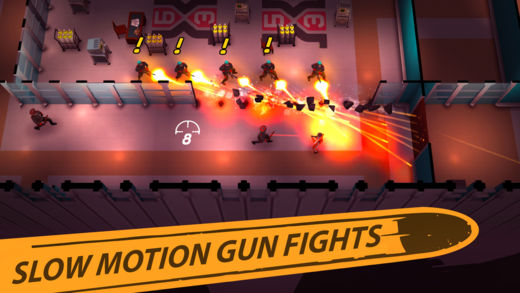 iTunes Description
Time Recoil is a top-down shooter where you kill to slow time, dominate slow motion gunfights, and trigger devastating special moves.

The satisfaction of punching through walls while time slows down is beyond words to describe – you must experience it yourself! Originally created for PCs and consoles, Time Recoil offers a rarely seen experience on mobile. Choose between innovative single-stick touch controls or use your MFi-controller!

Time Recoil is a high end game filled with massive explosions, destructible environment, countless bullets and rich AI behavior. The game is playable with older devices like the iPhone 5, 5c or 1st gen iPad mini, but optimally you should use a device released less than two years ago.
Forum Thread: Time Recoil (By 10tons Ltd)
---
Warhammer Quest 2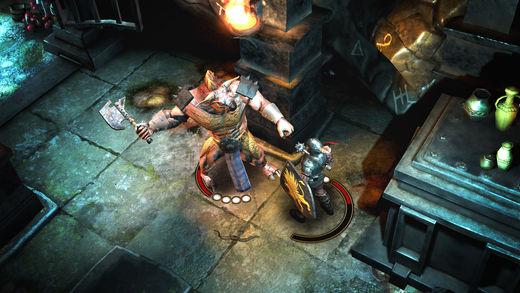 iTunes Description
Dungeon adventures in the Warhammer World are back!

In Warhammer Quest 2: The End Times, you will lead your warriors across a war torn land and into dungeons for wealth and glory! Swing swords, fire arrows and cast spells as you fight through the denizens of Chaos. Success in battle is rewarded with new weapons, armours, skills and treasure.

Be on your guard as you travel through a world in turmoil. The road holds danger for the heedless traveller, but rich rewards for the wary. Visit towns to barter in markets, level up your warriors and discover new quests.
Forum Thread: Warhammer Quest 2 (By Perchang)
---
Zombies! ARgh!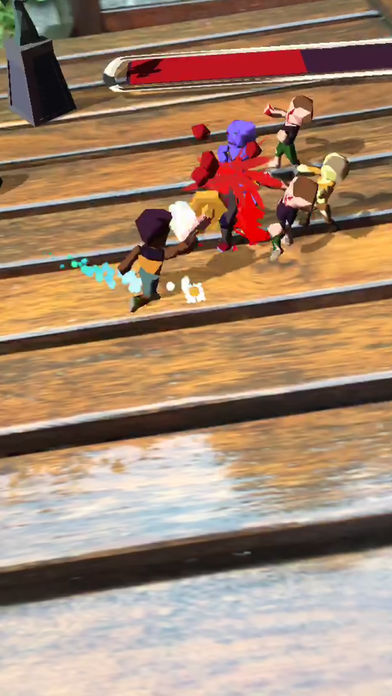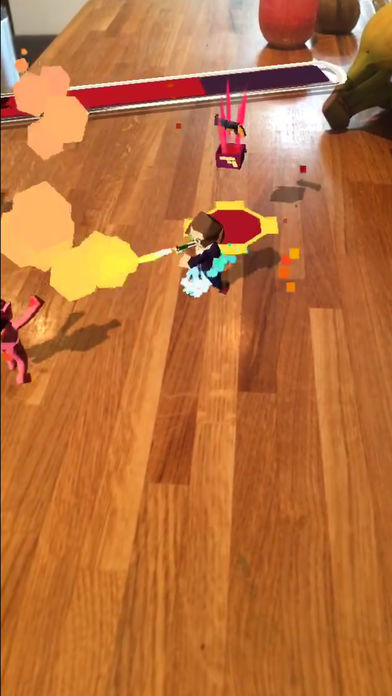 iTunes Description
'zombies! ARgh!' is a frantic shoot-em-up that plays out on your coffee table, kitchen floor, desk, yard – wherever there's a flat surface for zombie destruction to erupt! Battle relentless hordes of the undead, armed with flame throwers, laser guns, rocket launchers and grenades.

Playing in AR means you are in total control of the viewpoint, moving physically right into the action for close up carnage or pulling right out to see where the blighters are coming from. AR brings a whole new dimension to battling zombies!

For non-AR enabled devices there is a more conventional mode where you can have just as much fun obliterating zombies on your device.
Forum Thread: zombies! ARgh! (by Me,We Studios)
---