Red Hook Studios have flirted with the concept of their 2016 critical and commercial hit Darkest Dungeon ($4.99) making the transition to mobile for some time now. While the PC and PS4 versions of the title were essential purchases, the game's Vita port emphasised its potential for portable play, and so a move to tablet devices was always a natural progression for the developers to make. Finally, after what has felt like years of impatient anticipation, Darkest Dungeon has made its way to the iPad. With a beautiful gothic graphical style, and a clever twist on the turn-based RPG formula with its stress mechanic, Darkest Dungeon is the latest in a line of essential indie releases on the App Store, and is available to download for $4.99 exclusively for tablet devices.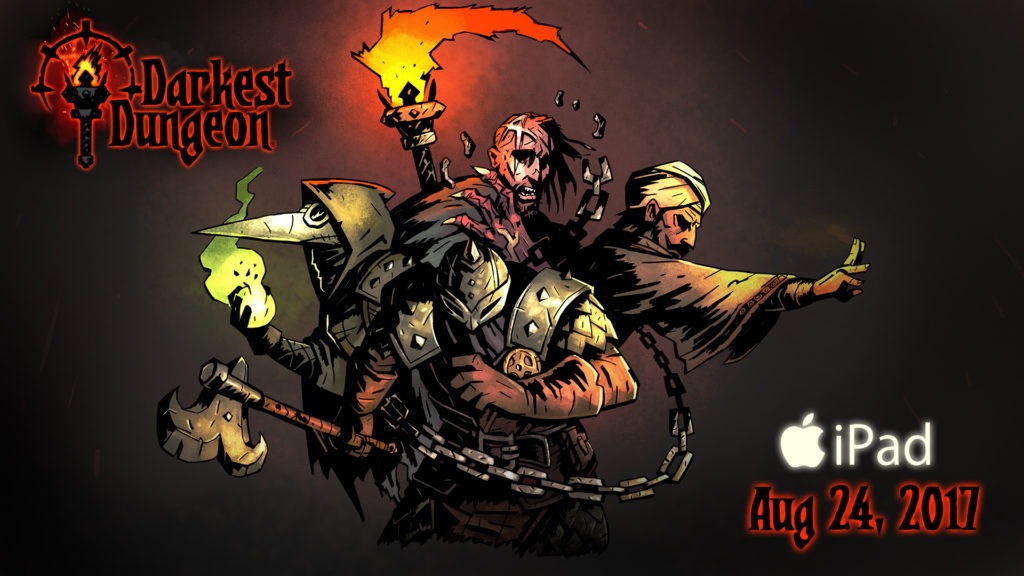 I cannot say enough good things about Darkest Dungeon, as its detailed, hand drawn characters combined with its meticulously detailed systems create an incredibly immersive world that is engrossing from start to finish. The game's Affliction System means your cast of characters (there are sixteen playable classes to experiment with) have to battle their own demons rather than simply the ones encountered in the dystopian backdrops. Of course, the biggest feature of Darkest Dungeon on tablets is the very fact it is on an iPad. With a touch interface and the option to easily pause the game as you put your device into your bag (or huge pockets, if you're truly hardcore), the iPad is unequivocally the best way to play Darkest Dungeon. Cross platform saving through Dropbox is also a neat inclusion for those who own the game on PC, and The Crimson Court DLC that has just hit consoles is also set to launch on iOS later this year.
Darkest Dungeon's critical reception and abundant accolades upon its wider console release last year only further emphasise the game's qualities, and with early signs suggesting the iPad iteration is a carefully crafted and well-considered port, the App Store release is undoubtedly the best time to see what all the fuss is about. Darkest Dungeon is available for $4.99 on tablet devices today – if you're looking for more discussion on the game, venture down to our forum thread for early impressions on this exciting new release.