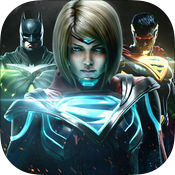 The mobile iteration of Injustice: Gods Among Us (Free) has been an absolute juggernaut on the App Store, and despite the console version being a top seller I wouldn't be surprised at all if the mobile version vastly outearned its older sibling. Part of the reason is that the mobile Injustice has received a constant stream of updates for the nearly 4 years it's been on the App Store, frequently adding new features and content to continuously keep its large audience of players engaged. While Injustice 2 is now officially in the works for consoles, when word of the sequel originally leaked last summer we thought that might mean a new Injustice for mobile too. However, with Warner Bros. and NetherRealm's update strategy for the original mobile game we weren't sure if a brand new app was in the cards or if it would simply be some more heavy updating to the existing game. Well, it looks like a full-blown new app sequel it is as today Injustice 2 has soft-launched in the Philippines App Store.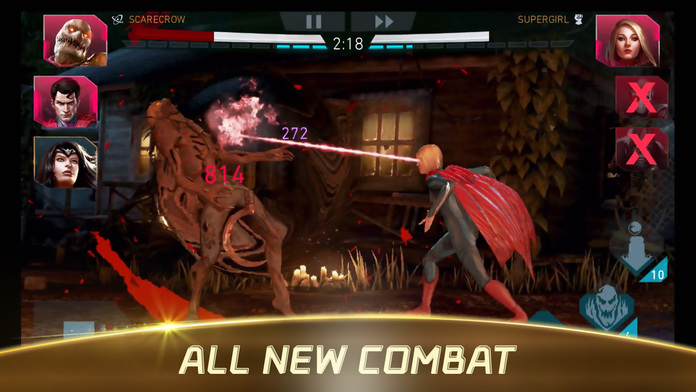 I'm still working my way through the early parts of Injustice 2, but right off the bat(man) you can see that the swipe-based fighting mechanics have been upgraded quite a bit over the original game. You still tap-tap-tap to perform basic combos, and swipe to perform lunging attacks, but now you can also do a swipe back+tap to throw a projectile, swipe up to do a jumping attack, or swipe down to do a crouching attack. This is still by no means a traditional fighter, but the mechanics were so tight and fluid in the original Injustice that it was still extremely satisfying to play and much deeper and strategic than it appeared. I'm still warming up to these new mechanics, but one of the things that finally drew me away from my two plus year addiction to Injustice was the improved fighting mechanics in its rival Marvel's game Contest of Champions (Free). Injustice 2 looks like it's trying to up the combat ante once again, and I'm very excited to see what else lies ahead.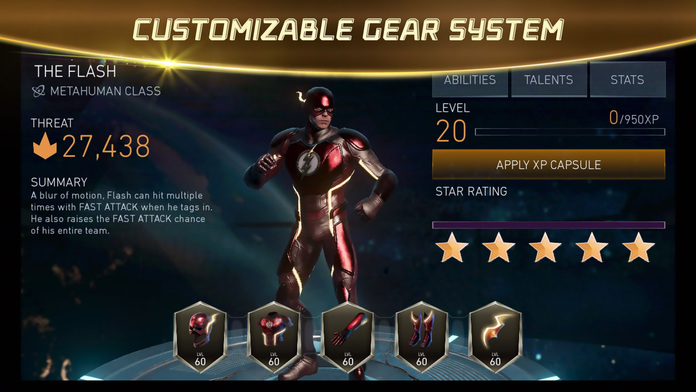 While this is a soft-launch and things will likely be tweaked and changed over the coming weeks, there's still a lot of content in this early version of Injustice 2. Yes, it's free to play out the wazoo, so if that sort of thing turns you off you might hold out for the console version this summer. If you were a fan of the original mobile Injustice though, this looks like an improvement in every way and given the level of support the first game received I'm very likely looking at another multi-year addiction on my hands. We'll keep an eye out for word on an official release, but for now you can read the impressions of other early players in our forums and make yourself a Philippines iTunes account using our guide in order to download Injustice 2 from the link below. Bye bye life!
Philippines iTunes App Store Link: Injustice 2, Free (Universal)