Hello and welcome to another weekly roundup of all news Hearthstone (Free). This was an interesting week with two main things happening; on the one hand we have Blizzard teasing the new expansion, and on the other we had the Group Stages for the World Championship. We're getting more and more information on the new expansion, but there's plenty of question marks over the whole thing at the moment. I just with we get some big cards that shake the meta up quite a bit, maybe even a new keyword. We need some new toys to play with. As for the Championship, we got to see some fun games and some unexpected results, too.
There's also talk of Ladder changes, and more, so let's begin. And before I forget, we won't be publishing a Touchstone Tavern next week because I will be at BlizzCon during the weekend (sorry, not sorry). We'll have plenty of news coming out of that though.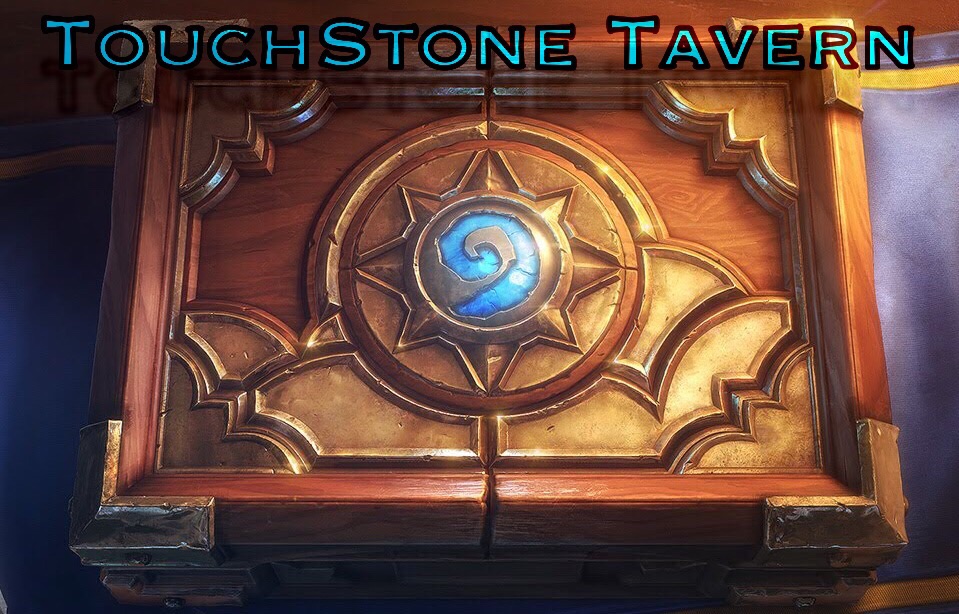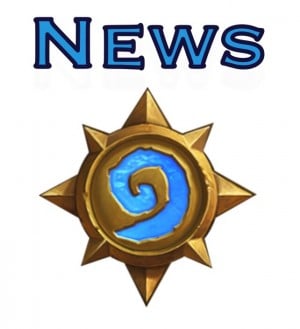 Is Gadgetzan the Next Expansion?
This week Blizzard decided to start teasing us about the upcoming expansion, and all signs point to something related to Gadgetzan. The neutral goblin-made trading outpost has been at the center of a few teases this week, namely a postcard with greetings from Gadgetzan and also a few issues of the Gadgetzan Gazette. It's hard to know where Blizzard is going with this, but it does look so far that we're getting something different than Goblins Vs Gnomes. We'll know more about the next expansion during BlizzCon next weekend, so not too long to wait now.
The Gadgetzan Gazette – What's in it for YOU? https://t.co/UcGSPR8ek9 #Gadgetzan pic.twitter.com/NPDRoSmadp

— Hearthstone (@PlayHearthstone) October 27, 2016
Blizzard uses Facebook Messenger Chatbot to Tease Next Expansion
Bots are here to stay, so it's not a surprise that Blizzard decided to use a chatbot on Facebook Messenger to tease the new expansion. The way it worked was chatting with Hearthstone on Messenger opened up a dialogue with Talan, a goblin bartender in Gadgetzan. As you talked to him, you got to hear all kinds of news from Gadgetzan, which I'm guessing will have to do with the expansion in one way or another. Fun idea, and I can't wait to see what other roles chatbots will have in the near future.
Top 5 Hopes for Gadgetzan Expansion
This story is all about hopes and dreams regarding what the next expansion will bring to the game. FalconePunch55 hopes we get more skins (since three heroes only have one skin), a new keyword since we haven't had a new one since Discover, a reworked ladder system, playable class Legendaries, and the number one hope, less "curvestone," in other words less emphasis on decks that are all about curving out. Instead, he wants to see more diverse decks. What are your hopes for the next expansion?
Blizzard Announces 2017 Hearthstone Championship Tour Changes
We are close to crowning the 2016 World Champion, but that doesn't mean that Blizzard isn't already looking to the future. Blizzard has announced some major changes to the tour, and you can read about them in detail here. The prize has gone from 1 million to 2 millions, Hearthstone is getting Global Games (like Overwatch) that are weekly leagues featuring teams of players representing their countries. Also, we aren't going to have regional championships anymore; instead, we'll have regional seasonal playoffs using Swiss format.

The next championship will not take place next year but rather in 2018 because Blizzard wants to align the championship to the new Standard season so as to make tournaments more interesting. There are also changes in the points distribution as well as a new, alternative kind of tournament, and more changes, and you can check them all here.
Getting Addicted and Burning Out
This story is about how a player got really addicted to the game and then ended up burning out. He saw Hearthstone as scratching the same itch as Warhammer 40K because of the colorful game and the constant tweaking of decks. He describes how much he played the game (yes, definitely sounds like an addiction) and how realizing that some cards are simply better than others made him realize that it wasn't about building the best deck anymore; it was more about having access to the newest, best cards. He felt that the game became too much about removal and slow decks and made his favorite class, Hunter, not fun to play. Are you an addict, too?
Developers Considering Changes in Ladder
Ladder has issues, and there aren't many who'll deny that. Apparently, Hearthstone's developers also agree with the majority, and in a recent article on reddit, Brode talked about the issues they have with the mode as it stands. According to Brode, Rank 18 players are higher ranked than half the game's players, which isn't right because being ranked 18 doesn't make you feel like you're in the top 50%. Also, the end-of-the-season rush for Legend isn't fun for players, and they know that. They're also aware of how ladder can feel like a grind, so they are reconsidering the number of ranks, number of stars per rank, bonus stars at the start of the season, and so on.

Apparently, they are working on simulation tools that will help them predict the result of future ladder changes; tools like these will help them make iterative changes to the mode with more confidence. Hopefully, we'll see some changes soon.
Lifecoach's Guide to Dragon Warrior
Are you a fan of dragons? If yes, then you're going to enjoy this story. In an effort to understand the difference between a good player building a deck and a pro building the same archetype, the writer talks about Lifecoach's Dragon Warrior and how the German pro goes about building his deck. The story talks about how to go about picking the key cards in the deck, what each card's role is, different strategies to get out of tough spots, and so on. If you feel like taming some dragons, check the guide here.
Hearthstone World Championship Top 8
The Group Stage of the World Championship has concluded, and the results are in. Your Top 8 are (drum roll, please) Jasonzhou, Hamster, Amnesiac, Pavel, che0nsu, Cydonia, HotMEOWTH, and DrHippi. In quite the surprise, Thijs didn't make it through. My money is on Amnesiac, but Hearthstone is a tricky game to predict. Who do you think it's going to win it, and are you looking forward to the finals?
Decklists, Results, and Deck Stats from World Championship Group Stage
If you want to check out what decks the pros took to the Group Stage, how those decks did, and how the Group Stage played out, go here. You'll see that many of the pros took Malygos Druid along, all of them took Midrange Shaman, plenty took Tempo Mages and a few Freeze Mages, and also quite a few took Control Warriors. Interesting lists.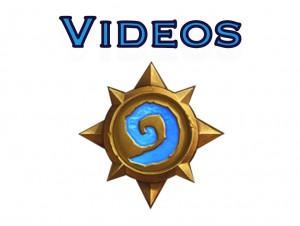 Amaz's Top 5 Wishes for Next Expansion
Overwatch Legendaries in Hearthstone
Epic Plays #135
Kibler Vs Disguised Toast
The 4 Easiest Decks to Play
Kripp's Ultimate Reverse Topdeck
Deathwing on Deathwing
Kolento's All the Secrets
The Best Mechanic?
One Massive Poisoned Blade
100 in 1 Challenge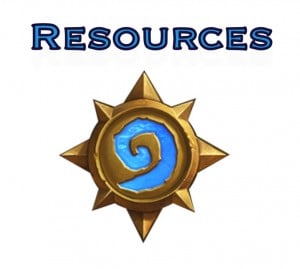 As always, we have some good resources on the site for you in case you are new to the game or simply want to sharpen up your game. There's never such a thing as too much help in Hearthstone, so check out our guides.  
One Night in Karazhan Prologue Guide
One Night in Karazhan Wing 1 Normal and Heroic Guide
One Night in Karazhan Wing 2 Normal and Heroic Guide
One Night in Karazhan Wing 3 Normal and Heroic Guide
One Night in Karazhan Wing 4 Normal and Heroic Guide
Hearthstone Deck-building Guide