As should be a surprise to absolutely no one, Apple has unveiled the newest iPhone, called the iPhone 7 (shocker!), at today's live event. The new iPhone sports repositioned antennae bands, giving a much sleeker look to the back of the device. Also sleek is the new "Jet Black" color, which uses some special process to create a shiny black surface for the casing. There's also a regular old "Black" option which has more of a matte look, as well as the typical Gold, Rose Gold, and Silver options. The iPhone 7 also features a redesigned Home button which isn't really a button at all but rather a recessed area that uses Taptic Engine feedback to simulate the clicks we're all used to. The new Home button will be force sensitive, so expect multiple functionality similar to how 3D Touch works nowadays.

Next up, Apple's Phil Schiller discusses the new camera on the iPhone 7. As our coleagues at MacRumors have noted, "iPhone 7 has an improved single-lens camera with optical image stabilization, a larger f/1.8 aperture that lets 50% more light onto the lens, a new six-element lens. New 12-megapixels sensor that is 60% faster and 30% more energy efficient. Quad-LED True Tone flash that has 50% more light with a new Flicker sensor that can compensate for artificial lighting."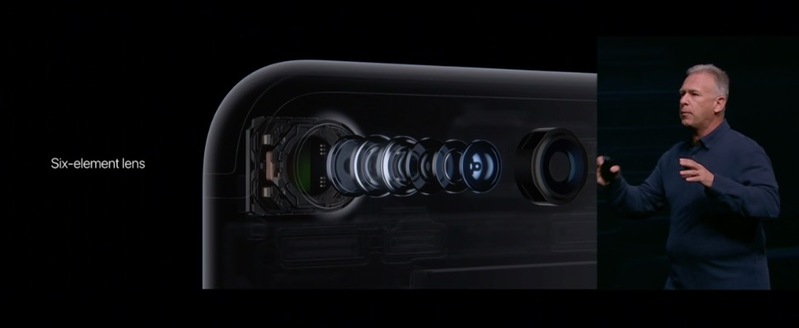 Over on the larger side of things, the new iPhone 7 Plus sports a fancy new dual-camera system. This also isn't much of a surprise as components and casings have been leaking out of the supply chain for months, but the devil is always in the details and the demonstrations of the new dual-camera on stage are very impressive. One of the new lenses is a Wide Angle, and the other is a Telephoto. This allows users to zoom in when taking photos while still maintaining a high level of quality. As most people know, the digital zooming on camera phones is not the best, but with the dual cameras you can actually take a 2x zoomed photo without losing quality, and if you do dip into the digital zooming beyond 2x, it'll be higher quality as well because it's starting at that improved 2x image. Pretty cool stuff if you ask me, but kind of a bummer it's limited to the larger Plus model of the iPhone 7.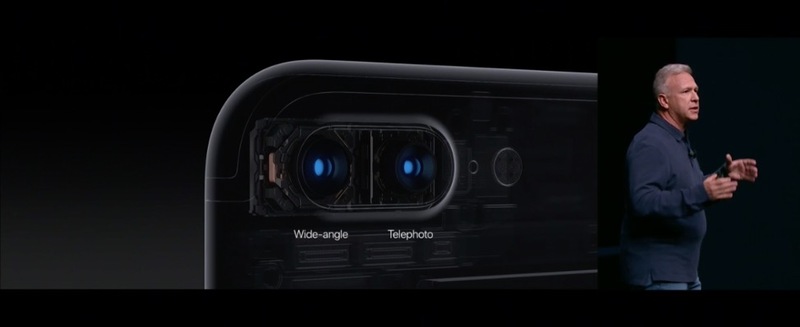 Next up, the iPhone 7 features an improved display, called the Retina HD Display. It's 25% brighter, has a wide color gamut, improved color management, and more. Basically, it looks beautiful just through the stills and videos in this presentation, so I can only imagine how amazing it will look in real life. And of course, as has been rumored for the past several new iPhones, Apple has finally ditched the analog headphone jack on the new iPhone 7. Yes, this is a pain in the butt for many people, but Apple is trying to lessen this blow by including Lightning-equipped EarPods as well as a Lighting-to-analog headphone jack adapter in every iPhone 7 box. I'm not thrilled about this change as I love my wired headphones, but I'm excited to see technology march forward and move towards an entirely wireless world.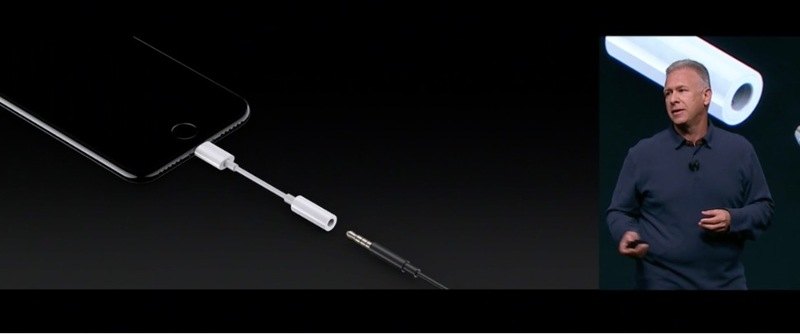 Related to the removal of the headphone jack and Apple's aim towards a wireless future, they also unveiled a brand new product, the wireless Apple AirPods. As MacRumors summarizes, "AirPods are completely cord free like the Bragi Dash. W1 chip inside provides a reliable wireless connection. Infrared sensors detect when each AirPod is in your ear. The headphones only play when they are in your ear. Motion accelerometer responds to your touch, allowing you to enable Siri with a double tap. Beam-forming microphones reduce external noise. Up to 5 hours of listening on a single charge. Compact charging chase delivers up to 24 hours of battery life."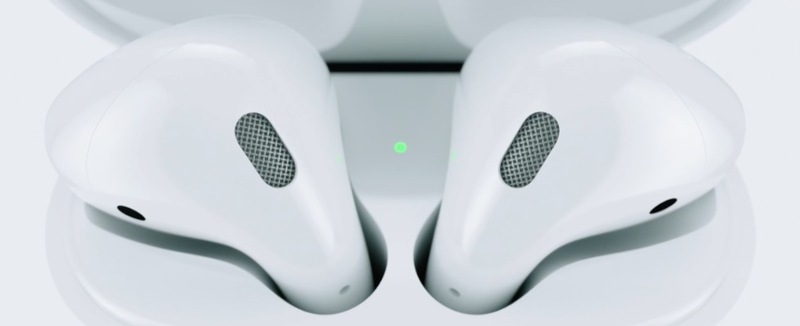 All these new features are neat and all, but what really matters to us here at TouchArcade is games! And new hardware internals are pretty important to gaming on iOS. Thankfully, Apple has upgraded the internals of the iPhone 7 quite well. MacRumors summarizes, "iPhone 7 and iPhone 7 Plus have a new 64-bit four-core A10 Fusion chip. Two cores and two more high-efficiency cores that use 1/5 the power. Apple-designed performance controller. 40% faster processing than A9 chip in iPhone 6s and 2x faster processing than A8 chip in older iPhones."
The new internals and especially the smart power consumption from the 4 cores of the new A10 Fusion should provide developers with some impressive gaming capabilities going forward. On stage Apple showed the new F1 2016 game from Codemasters, as well as an interesting-looking game called OZ: Broken Kingdom from ThisGameStudio which looked quite cool.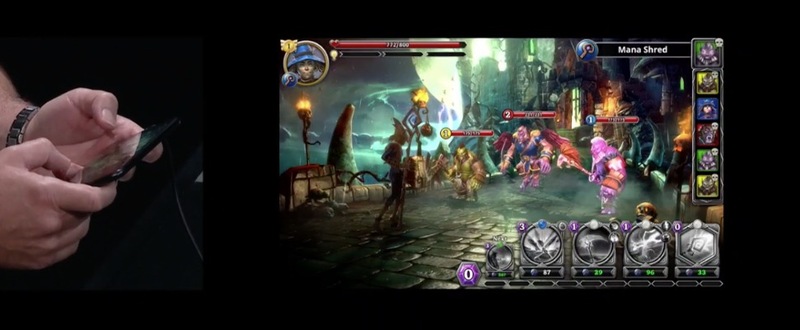 So, when can we get our hands on these new iPhone 7 models? Well pre-orders will start this Friday September 9th and will be available the following week on September 16th. They'll start off at $649 for the regular iPhone 7 and $769 for the larger Plus models. Each model will come in 5 colors: Silver, Gold, Rose Gold, Black, and Jet Black. All will also come with increased storage capabilities, in 32GB, 128GB, and 256GB. Oddly, the Jet Black iPhone 7 models will not be available in 32GB, just 128GB and 256GB.
So there you have it, Apple's new iPhone 7. What do you guys think, will you be picking one up? Are you angry about the removal of the headphone jack? Will you be buying those crazy AirPod things? Let us know in the comments below what you think about today's Apple event.