I'm not one for hyperbole, but Coffee Stain Studio's Goat Simulator ($2.99) is indisputably the best goat, giraffe and whale simulator game of all time, and the App Store was unequivocally blessed by its presence when it launched in 2014. At the time, it was universally praised by fans of goats, fans of simulators, and anyone in between, and in our review, Carter even deviated from his notorious three and a half star rating tyranny, and bestowed it with a rare but deserved four star score. Unfortunately, while the joke was funny at first, we soon fell back to reality – Goat Simulator quickly got old, and didn't have much longevity beyond the initial novelty and complete absurdity of its core concept. However, Coffee Stain Studios have taken steps to alleviate this issue through new spin off entries in the franchise, and occasional updates that add brand new features and levels to try out. Today, the original Goat Simulator received a 'Buck to School' update, that adds new menus, and most importantly a whole new level to glitch around in.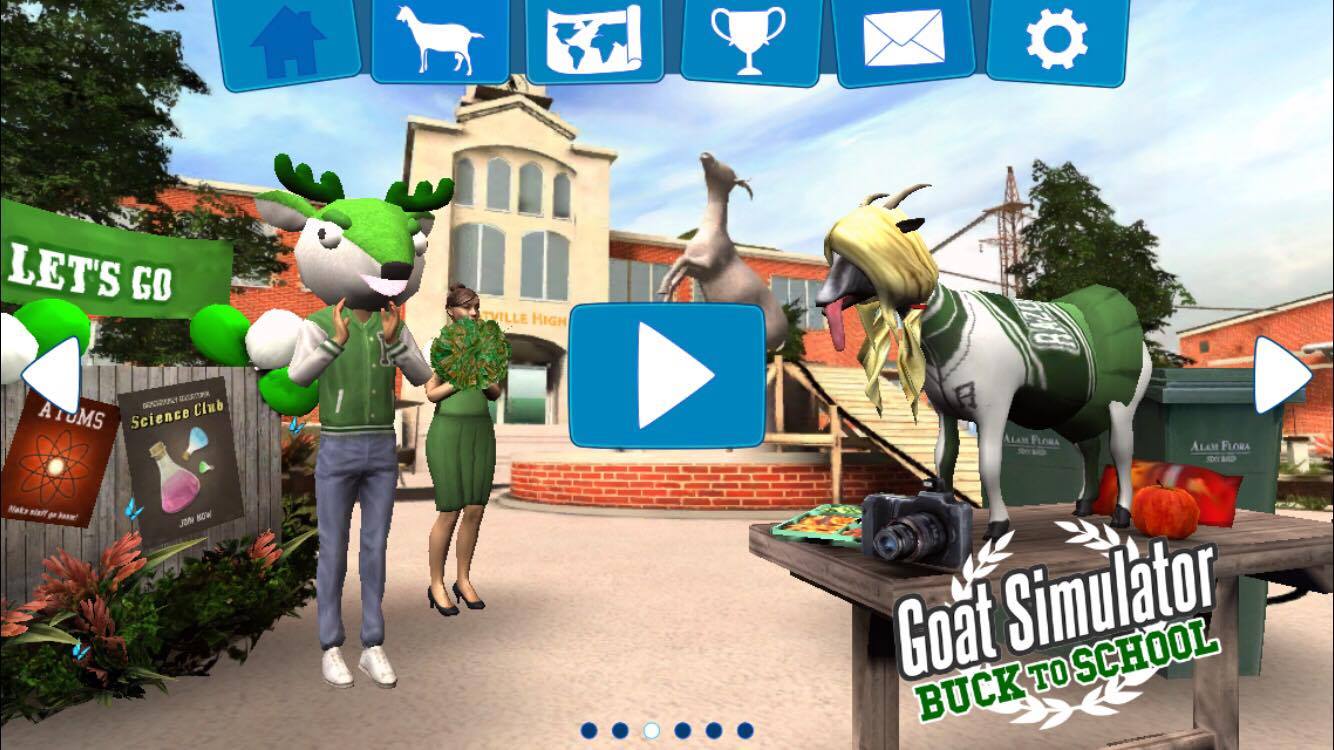 As you may have guessed from the questionable pun in the update's title, the new setting in Goat Simulator takes you 'buck to school', and lets your tongue-wielding mammal terrorise 'Goatville High', which includes a college, a football pitch and even a few buildings to explore. Within a few minutes of gameplay, I had already blown up a statue, stolen a bunsen burner, jumped over a football post, and got stuck in a school locker that teleported me to some random house on the outskirts of the map. In other words, typical Goat Simulator shenanigans. Even if the game isn't a long term presence on your iDevice, this new update is still a good excuse to fire it up again, and discover the secrets that Goatville High has to offer.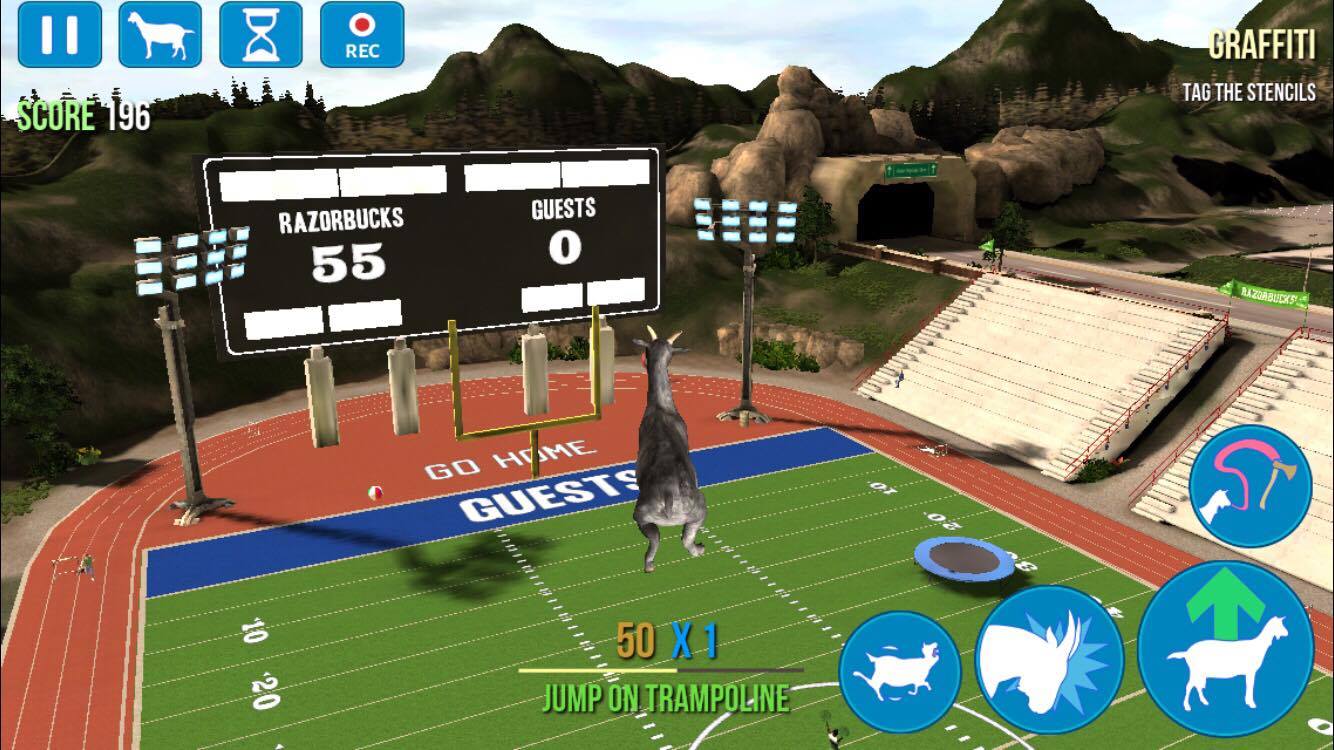 Some other smaller editions to Goat Simulator include shiny new menus that let you move between levels and even the different spinoff apps, an improved goat selector that also gives more hints on how to unlock ones you haven't yet obtained (because, as the developers state, 'YouTube is cheating', and also improved NPC models, to make your Goat Simulator experience even more realistic. Furthermore, these latter enhancements are present in all the other spin-off titles, so if you have Goat Z ($6.99), Goat MMO Simulator ($6.99), or Goat Simulator Waste of Space ($6.99), you can also receive these benefits. Don't forget to go(at) to our forum thread, and bleat your impressions of this incredible new Goat Simulator update.