As summer comes to an end, the folks over at Super Evil Megacorp have released one last Summer season update for Vainglory (Free), this one with a new hero and a final special edition summer skin. Coming into the Halcyon Fold is Samuel, a dark mage positioned as a ranged lane hero that has the ability to put enemy heroes to sleep with his ultimate ability. In addition, Samuel's other abilities center on being able to control large amounts of the battlefield with damage over time spells. It's always nice to get another ranged lane hero, so I'm looking forward to taking Samuel for a spin.
Otherwise, update 1.21 debuts the final summer skin: Summer Party Kestrel. As usual, there are a variety of different ways to unlock the skin (or you can just pay for her with premium currency if you so desire). In addition to the new skin, the skins sale event returns, allowing players to purchase all skins (including Tier II and Tier III skins) for ICE.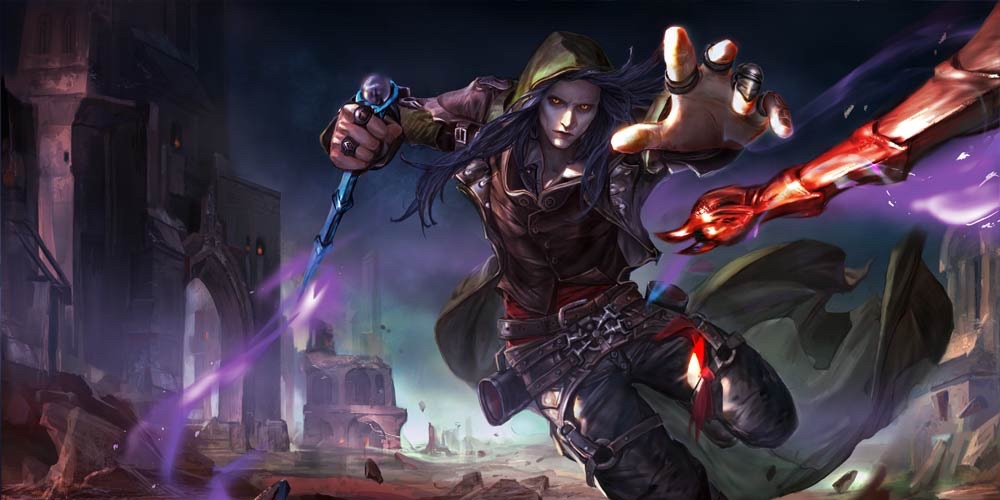 Rounding out the update are new quests, including co-op specific bot quests as well as new daily quests. There's also a few balancing moves to Petal, Blackfeather, Koshka and Celeste, among others.
Samuel is still in his 7-day ICE grace period, but should be open to normal currency unlock next week. Meanwhile, take advantage of the skin sales while you can and check out the full release notes here.