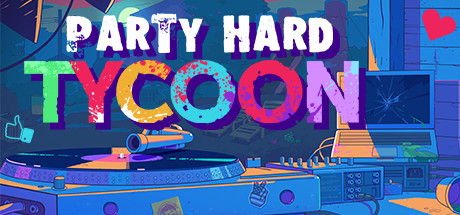 Way back in March of last year, tinyBuild announced a game called Party Hard, a game about stealthily and cleverly murdering your neighbors because they're partying way too loud. Despite that premise being a hyper-violent overreaction to dealing with something like noisy neighbors, Party Hard looked like a great game and definitely didn't take itself too seriously. The plan was to release it on desktop with mobile versions to follow, but after releasing on Steam this past August things went eerily quiet in regards to a mobile version. That silence lasted until just a few weeks ago when the mobile version (named Party Hard Go, naturally) was reconfirmed and seeking beta testers. Then only a few days ago tinyBuild released a lengthy video showcasing how they implemented the controls into Party Hard Go in order to make it work well on the touchscreen.
However, this post actually isn't about Party Hard Go! While I'm definitely anticipating the mobile release of that game, in the meantime tinyBuild has gone and announced another game in the Party Hard universe, this one called Party Hard Tycoon. The idea for the game came about after Steam Workshop was implemented into Party Hard, which let players build and share their own levels. The folks at tinyBuild took what was most fun about that, building your own parties, and built an entire tycoon game around it. Check out the trailer.
As much as I'd love to senselessly murder my partying neighbors, I'd also really love to be the one throwing that awesome loud party! Here's the caveat, though: Party Hard Tycoon has not as of yet been confirmed for a mobile release. It's playable at Gamescom this weekend and will be playable at PAX West next month, but right now it's only confirmed for release on desktop. However, this seems like the type of game that would work just fine on the touchscreen, and when I asked tinyBuild if there's a chance Party Hard Tycoon could come to mobile they said "That is a definite possibility!" I'd imagine that while the desktop release is a priority, there'd be no reason not to bring it to mobile at some point. So we'll keep our eye on this one for now and let you know if a mobile release gets officially confirmed in the future.