In a surprising move this morning, the highly awaited Galaxy on Fire 3: Manticore has launched on iOS – however, only on the Netherlands App Store so far. The Galaxy on Fire series by Deep Silver Fishlabs has been a truly iconic IP for iPhone gaming, with previous iterations receiving critical acclaim and a fandom rarely seen outside of a far more established series. It's therefore unsurprising that the upcoming thread for Galaxy on Fire 3 on our forums has been buzzing ever since the initial reveal in 2015, and successive VR support for one of the most graphically advanced games on the platform have only fuelled the fire.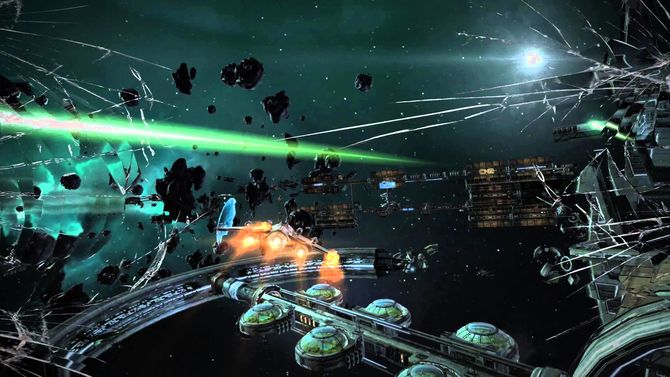 Considering the six year delay since Galaxy on Fire 2 (Free), it appears the developers have truly made Manticore a worthy successor and evolution from the past. With the promise of 'an entire universe in your pocket', unique online connectivity in being able to hire friends' ships for assistance and visuals that are really in a world of their own, Galaxy on Fire 3 seems to be a step closer to fulfilling dreams of all-encompassing space exploration.
Another more controversial evolution is the pricing – Galaxy on Fire 3 is free to download, and has in app purchases rather than a full price of entry or DLC as the previous game did. While some may be disappointed, the App Store in 2016 is a lot different to the one in 2009. The very fact that such a premium title in the Galaxy on Fire series is happening at all is a blessing, and this should allow even more people to understand what their iPhone or iPad can really do. Nonetheless, Galaxy on Fire 3 – Manticore is only currently available on the Netherlands App Store, so be sure to use our guide to downloading soft launch releases if you want to give it a shot, and let us know your early impressions on our forums.
NL App Store Link: Link