Veterans of the App Store will know that while there's a zillion match threes and Clash of Clans clones out there, there's also seemingly just as many totally crazy games that leave you scratching your head and saying to yourself, "Why does this exist." Much more rare, is when you download one of these games, then find yourself asking, "Why is this so fun?" Such is the case with the recently released Extreme Forklifting 2 (Free).
It feels like there's a ton of these weird driving games, with lots of stuff from the Unity Asset Store plugged in to super basic parking simulators and things like that. The premise are all typically pretty similar, and often feel more like a "Hello World!" in 3D car game form than anything I'd actually want to play for any extended period of time.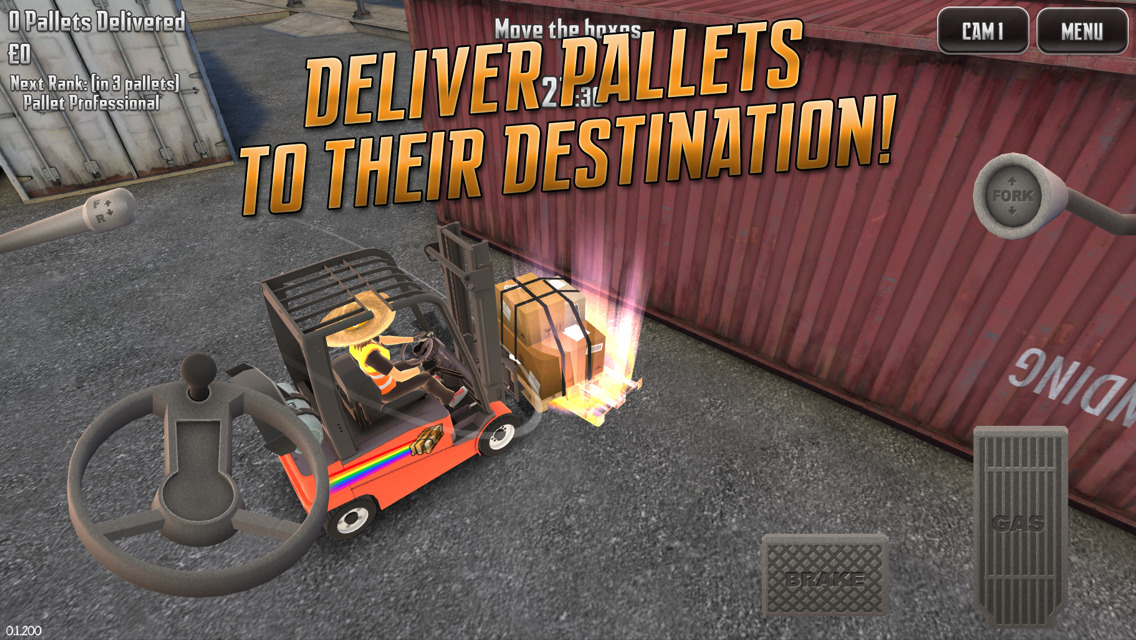 Extreme Forklifting 2 is similar, but with the hilariously brain twisting mechanic of driving a forklift around and moving random pallets of junk as quickly as possible. Add in some heavy guitar music, the ability to put rainbows or flames and spoilers on your forklift as well as wear a sombrero, and, well, you've reach a level of absurdity that is hard to put down.
If nothing else, it'll really ramp up the appreciation you have for people you see in the wild driving actual forklifts, as it's one of those things (particularly when done quickly) that is a lot harder than it looks. Trying to beat the clock you'll be doing a hilarious dance of throwing a level to drive forward and in reverse, tapping for multiple camera angles to line up your forks, lifting stuff up, then burning rubber to the dropoff point before doing the whole thing in reverse.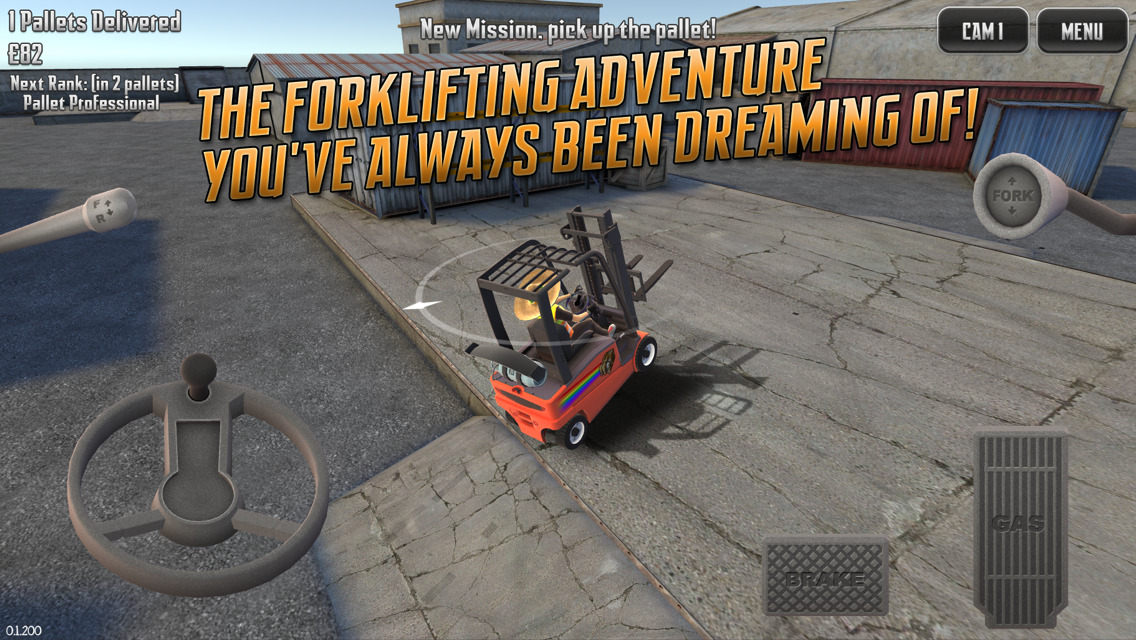 The game is totally free, with a $1.99 unlock if the ads start to annoy you. Similarly, there's a couple totally optional (or are they?) IAP options to customize your forklift and driver, like the previously mentioned sombrero. At the end of the day, Extreme Forklifting 2 is a silly game that turned out to be way more fun than it should be, particularly when you drop off a pallet and are met with a "Forkalicious!" (and other similar things) dancing across your screen.