We've been anxiously awaiting DotEmu's port of the hit 2006 PC hack 'n slash action RPG Titan Quest ever since it was first announced back at E3 in June of last year. And we're not alone as folks in our community have been dying to get their hands on it as well. Which makes me very happy to announce that as of just a few moments ago Titan Quest ($7.99) finally launched in the App Store. Rejoice!
For the uninitiated, Titan Quest is a top-down action game with RPG elements in a similar vein to the classic Diablo series. There is scores of loot to discover, a big open world to explore with a full day/night cycle, 30 character classes with 150 different character skills to learn, tons of enemies to destory, and so much more. Best of all is that this is a full premium release, so pay once and play to your heart's content.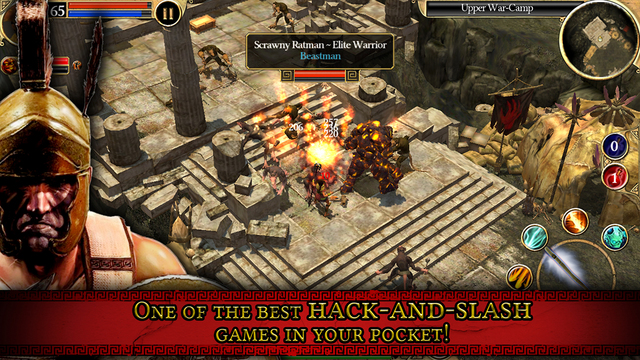 As I mentioned in a story earlier, I love when older games that I missed out on on consoles or desktop come to iOS so I have a chance to experience them. That's exactly the case with Titan Quest, and I'm stoked to dive in, as are a whole bunch of excited gamers in our forums.