Holy Moly my favorite time consumer's big brother is hitting the App Store June 2nd.
I'm talking of course about Sky Force Reloaded. The 2014 Sky Force (Free) was a blast and still a valid shooter today that you should be playing right now if vertical shooters are your thing. This is the one game that has spent the most time on my iPhone and we can trust Infinite Dreams to bring the same challenging gameplay and gorgeous visuals to the 2016 version.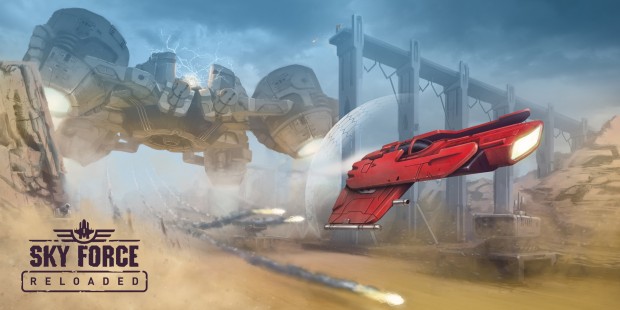 They promise 8 stages initially so we can count on some updates bringing more stages and goodies after release. Head over to the forums for some more eye candy depicting gameplay of the upcoming title. It looks like more of the same from the previous opus which is a good thing, upgradeable ship, hostage rescues, bonus crates, big bosses and a ton of variety.
Lets see if the 2016 version brings something new to the table, answer in a couple of weeks. Oh and the game has been Greenlit on Steam with a co-op mode, card trading and ship building listed as some of the new features. Here's to hoping ios gamers get the same treatment.