The idea behind the TouchArcade Game of the Week is that every Friday afternoon we post the one game that came out this week that we think is worth giving a special nod to. Now, before anyone goes over-thinking this, it doesn't necessarily mean our Game of the Week pick is the highest scoring game in a review, the game with the best graphics, or really any other quantifiable "best" thing. Instead, it's more just us picking out the single game out of the week's releases that we think is the most noteworthy, surprising, interesting, or really any other hard to describe quality that makes it worth having if you were just going to pick up one.
These picks might be controversial, and that's OK. If you disagree with what we've chosen, let's try to use the comments of these articles to have conversations about what game is your game of the week and why.
Without further ado…
Joan Mad Run
The endless runner genre has long had a heavy presence on mobile devices. It makes sense. Having your character automatically run streamlines the experience of a full-movement platforming game and makes it work well with just a tap or two of the touchscreen. This genre thrived since even the very early days of the App Store, and as more and more runners threw their own hats in the ring there came an inevitable breaking point where the mere sight of yet another runner would make my stomach churn.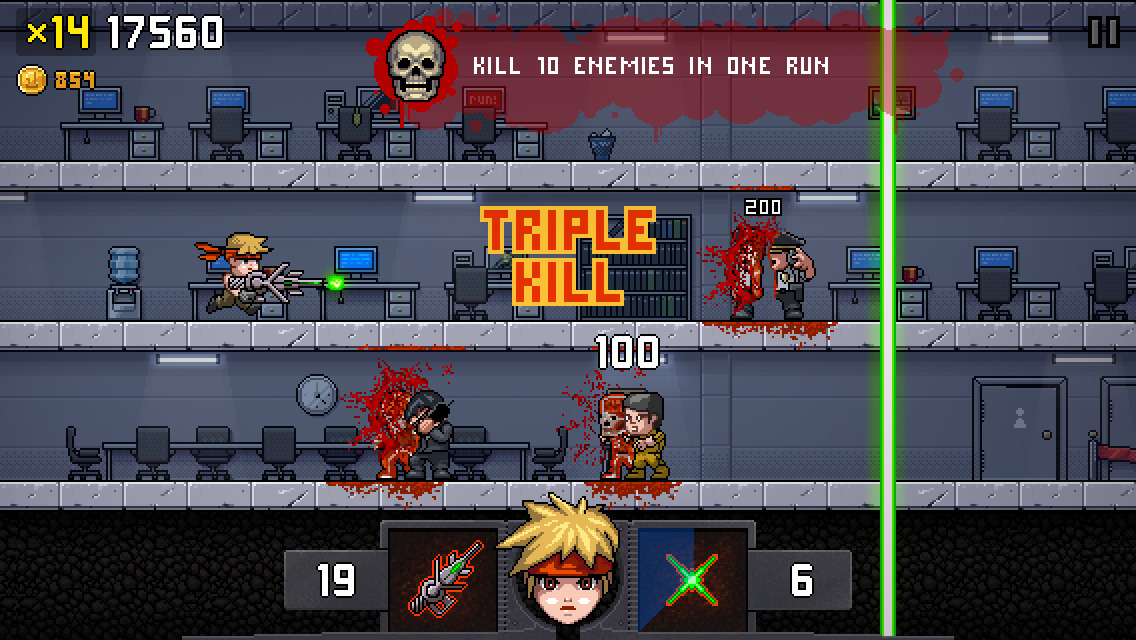 This brings me to our Game of the Week pick, Joan Mad Run (Free), a new endless runner. Wait, what? "How is an endless runner, something you just derided, the Game of the Week?" I hear you angrily thinking to yourself. Well it's funny, and it's something that Eli and I talk about at length on this week's TouchArcade Show podcast. The short version is that runners rose to prominence and were exciting and fun for a long time. Then the market for them got completely oversaturated and they all of a sudden became not exciting and not fun. Well, since that time I haven't invested a whole lot of time in any runners, and for whatever reason Joan Mad Run has hit at the exact perfect time that I'm now back in the mood for a runner game again. It's like if you ate at your favorite restaurant a bunch and eventually got burned out, but then after a nice break you started to crave it again.
It's not only that, though. Joan Mad Run is an especially fantastic endless runner. The control scheme is smart, the movement is smooth, and there are tons and tons of awesome weapons to collect and upgrade, making the action a total blast in addition to the endless running. It's funny because when this game was originally announced in August of 2013, an awesome new action runner with killer pixel art was an exciting prospect. About 8 months later developer Happymagenta released John Mad Run (Free), which was designed to be a tiny taste of the full Joan Mad Run experience that they were still in the midst of creating.
The funny thing was that at that point in 2014 I was starting to feel a bit "blah" about runners, and while I checked out John Mad Run and deemed it a totally competent runner, it just didn't grab me in any meaningful way and I never really returned to it. Fast forward a couple of years to now and Joan Mad Run has me going "Holy crap this is AWESOME!" to a runner all over again. Go figure. So if you were like we were and totally burnt out on runners, I say give Joan Mad Run a shot and you might be pleasantly surprised to find that you're finally ready to let another runner in your life again.