Hello everyone, and welcome to the week! It's time once again for our look back at the noteworthy updates of the last seven days. Technically, I'm on holidays right now, but you know that won't stop me from bringing you a batch of update notes to kick off your week. Of course, you can keep an eye out for updates yourself using AppShopper Social (Free), the watchlist in the TouchArcade App (Free), or by participating in the TouchArcade forums, but this weekly summary is here to fill in the things you might have missed. Let's dig in!
Marvel: Avengers Alliance 2, Free Civil War! I watched it yesterday. It's good. Anyway, just about every Marvel app that can is running a Civil War tie-in right now, and the latest of the bunch, Avengers Alliance 2, is obviously not going to miss out on that. What that amounts to here is a bunch of new additions to the roster, including Agent 13 and the Civil War versions of Cap, Falcon, Iron Man, and the Winter Soldier. There's also a new Spec Ops campaign based on Civil War, along with numerous other non-Civil War related tweaks and adjustments. Still crashes like a champ if you switch modes too often, though.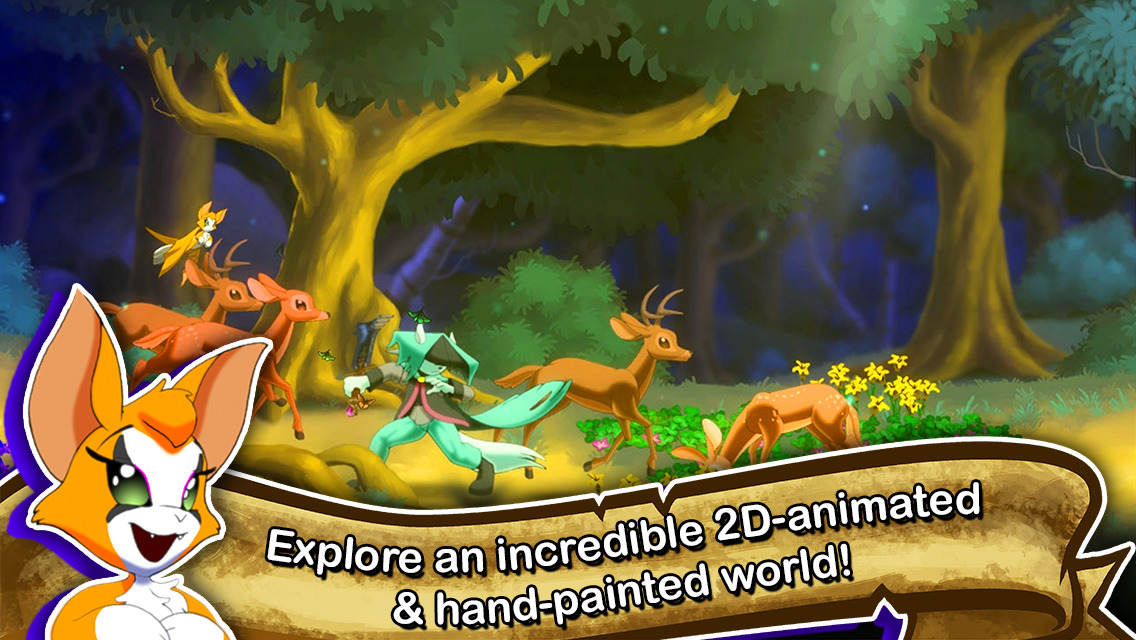 Dust: An Elysian Tail, $5.99 I don't think this has anything to do with Civil War, but Dust got some downright civil additions in this update. MFi controller support, more languages (EFIGS and Japanese are all covered now), expanded device compatibility with older devices, and lots of other fixes and stability tweaks.
Mino Monsters 2: Evolution, Free The popular Mino Monsters 2 got a new PVP system added in its latest update, along with some new Minolympics events. Those will be changing from week to week over the course of the next few weeks, so make sure to check in frequently to see what's new. This update also adds some new dark monsters that will be seeded into the game one at a time every couple of weeks.
Templar Battleforce Elite, $9.99 Templar Battleforce makes its third consecutive appearance in Update Mondays. I'm thinking of buying it a permanent chair, but we don't have room in the budget for chairs. Or permanent markers. Oh well. Anyway, this update seems to mainly be in response to reports of crashes in the last build, but while the Trese Brothers were fixing that, they packed in a few more little adjustments. Improvements to the map and some UI elements, some balance changes, and a handful of other fixes.
Dungeon Hunter 5, Free Well, Dungeon Hunter 5 now has a PVP mode. If that's what you were craving, welcome to update flavor country. Gameloft is kicking off the PVP mode with a special event where you fight in the name of your favorite Youtuber. I – wait, what? Ehn, getting old sucks, friends. I only recommend it because it beats the alternative. Anyhow, this new version also adds some new Tier 6 gear, an improved co-op mode, and three new missions.
Crusaders Quest, Free Lots of new content in the latest version of NHN's hit Crusaders Quest. A new boss named Manacar, six new Soulbound weapons, a new ring, some new costumes, and a bunch of balance changes and bug fixes. It's hard to make the kind of consistent updates this game pulls off look flashy in an article like this, but I'm sure the players appreciate them quite a bit.
Disney Crossy Road, Free One of the keys to Crossy Road's success has been the way it has kept on adding characters and content over time. We'll have to see if Disney's version can match it, but it's off to a good start with this update. It adds a Jungle Book-themed world and 25 new characters to the game. Most of them are hidden, so you'll have to keep sharp if you want to find them all.
Lost Socks: Naughty Brothers, Free Like the update to Dust, this new version adds a bunch of features people have been asking for. Full support for MFi controllers, iCloud support, more options for the virtual controls, and a smoothed out difficulty curve earlier in the game. Of course, we've also got a few socks full of optimizations and fixes.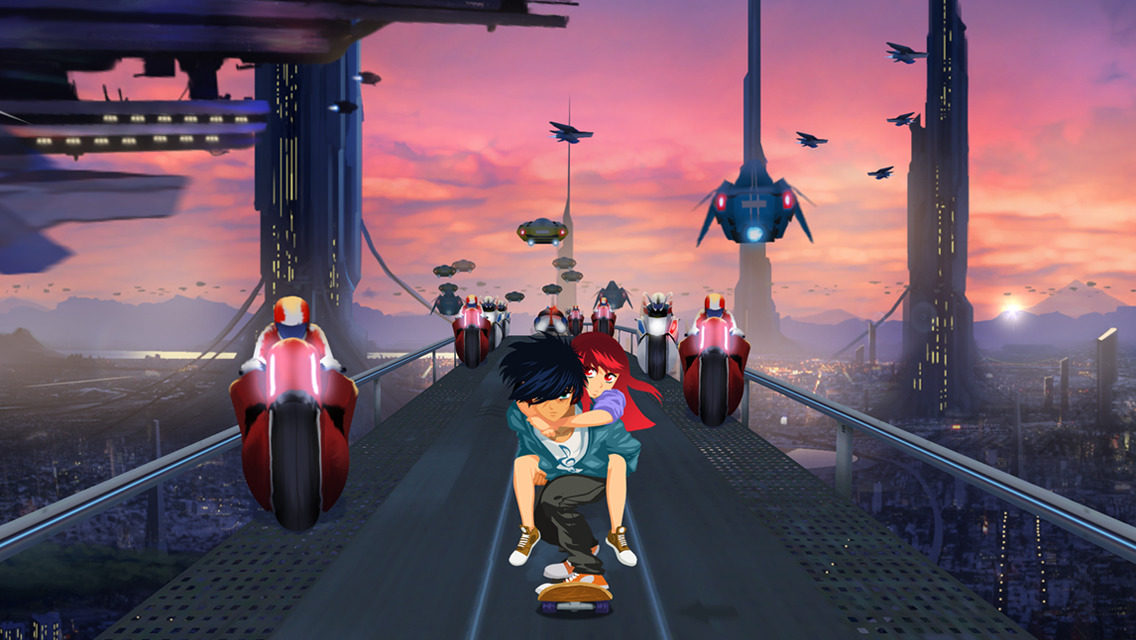 Lost in Harmony, Free Lost In Harmony has some new control options in its latest update, along with some visual tweaks and UI improvements aimed at making the game easier to play. Aside from that, there are the usual assortment of bug fixes and improvements. There's also a free version of the game available now that allows you to try out some of the story stages before you commit to the full thing.
Vainglory, Free Vainglory has some new stuff to check out, including some improvements to the Battle Royale, some new skins, the ability to gift boosts to your guild buddies, and some hero and item balance changes. The developers have also made some adjustments to the Jungle. No new heroes again this time around, but still worth playing around with, I'd think.
MARVEL Future Fight, Free Civil War! Choose your side! Personally, I choose Darkhawk's side. Wait, which one is that? Anyway, this update adds Crossbones to the roster, along with Civil War-themed duds for Cap, Winter Soldier, Falcon, and Hawkeye. There's also a new system that allows you to rank up your maxed out characters, and the addition of Thanos, Supergiant, and Ebony Maw to the World Boss Event.
Cookie Jam: Match 3 Games, Free Well, it's hard to dress this one up much, but Cookie Jam has a new episode called Fee-Fie-Fo Fudge Island that adds 20 new levels to the game. So, uh, you know, get… jamming… those cookies? Seems like a lot of sugar to me, but I'm not going to tell you how to live your life or whether or not you should really be licking images on your iPhone screen. Nope.
Marvel Contest of Champions, Free Don't worry, friends, Hulk isn't here this time. I decided the safest thing to do was to launch him into space. I'm sure that won't bite me in the butt later. As you might expect, it's Civil War mania in the Contest Of Champions, with new fighters, special events, and quests drawn from the film. Who will win? Whose cuisine will reign supreme? Probably Vision's, I guess.
Plague Inc., $0.99 I wonder if Plague has filled out all of the necessary paperwork to be considered a corporation for tax purposes? Hmm. Well, Plague Inc. got its twelfth big update last week, adding custom scenarios, a random name generator, longer disease names, and balance improvements. Apparently, the next update should bring a new disease type, so keep your eyes peeled for that one.
Pokémon Shuffle Mobile, Free Pokemon Shuffle has a whole ton of new Pokemon with new special skills you can take advantage of, along with special mission cards that give you rewards if you can complete their requirements. This update also adds a new survival mode where you try to see how many stages in a row you can clear.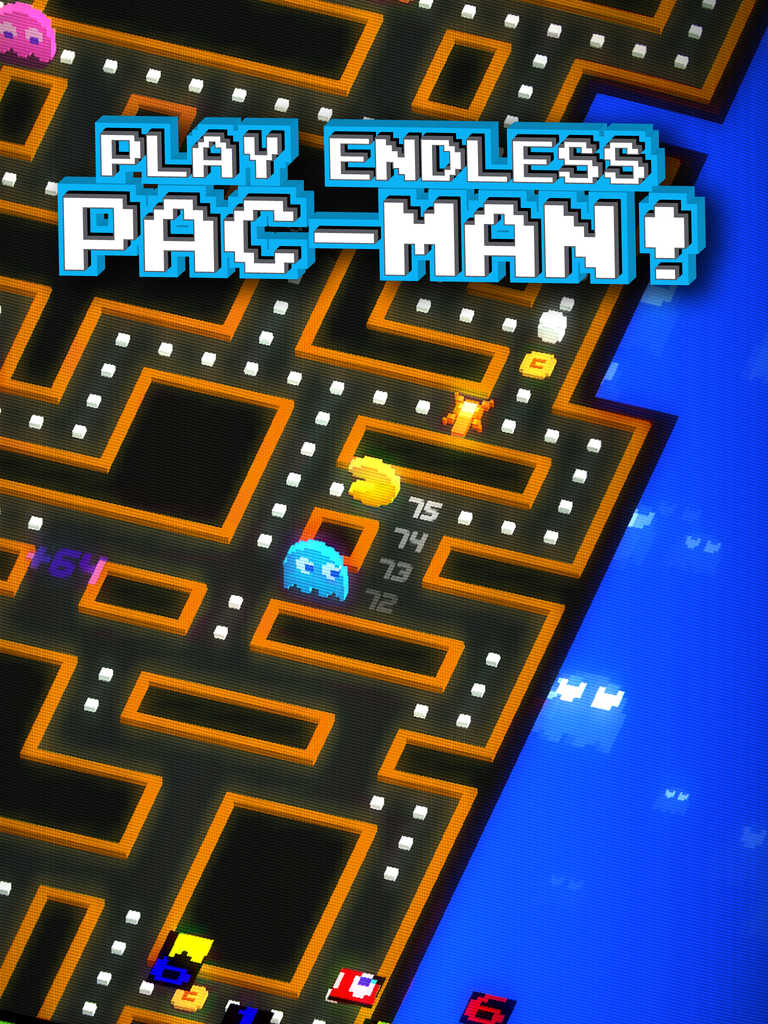 PAC-MAN 256 - Endless Arcade Maze, Free You can enjoy a few new themes in this latest version of the game. A Pac-Mania theme will help you remember the not-so-good old days, while the go-kart and garden themes add to the variety. To go with these new themes, you can now shuffle them if you can't decide which one you want. There have also been some changes made to the leaderboards and achievements.
Flight Unlimited X, $1.99 Phew, there are a lot of things added in this particular update. First off, a full campaign mode where you play as a pilot for a secret military group. You'll have to pull off a bunch of wild scenarios, like landing a 747 with engine failure, landing a Cessna on the Golden Gate Bridge, and using a drone to recover an asset from Alcatraz. The city of Las Vegas has been added in, allowing you to pull off a landing on the Vegas Strip. There are also some new aircraft you can buy via IAP, including the Boeing 747, the F-22 Raptor, and the B2 Stealth Bomber, among others. It's more than enough to earn Flight Unlimited the coveted Update Mondays Most Spider-Mans Of The Week award this time around. Congratulations!
Zen Pinball, Free Let's close things out with Zen Pinball, which adds three new tables in its latest update, all based on Fox's Alien property. One table is based on Aliens, another is based on Alien: Isolation, and the third is based on Aliens Vs. Predator. Of course, you'll have to buy these as IAPs, but I doubt that's a surprise at this point. To celebrate Star Wars Day, the Star Wars tables are all half-price for a limited time, as well.
That about wraps it up for last week's significant updates. I'm sure I've missed some, though, so please feel free to comment below and let everyone know if you think something should be mentioned. As usual, major updates will likely get their own news stories throughout this week, and I'll be back next Monday to summarize and fill in the blanks. Have a great week!