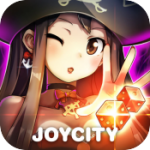 With me visiting Turbo this week for a look behind the scenes of Super Senso, we actually ended up recording the podcast in the limbo between when all the games start sneaking out in the morning and when they are released globally in the evening. So, with no new games to talk about yet we spent the first half of the podcast talking about my super secret trip to Blizzard as part of their process of figuring out what to do with card rotation in Hearthstone. On the other side, we talk about some of the cooler news stories of the week, and get back to the time honored tradition of speculating what Nintendo is going to do after all the Nintendo news this week.
Don't forget to shoot us emails with any questions, feedback, or anything else relevant or irrelevant to [email protected]. We read 'em all, and love decoding messages written entirely in emoji. As always, you can listen to us with the links below… And if you like what you hear, please subscribe and/or drop us a review in iTunes. Much appreciated!
iTunes Link: The TouchArcade Show
Stitcher: The TouchArcade Show via Stitcher Radio for Podcasts
RSS Feed: The TouchArcade Show
Direct Link: TouchArcadeShow-243.mp3, 49MB
---
This week's episode of The TouchArcade Show is sponsored by…

Game of Dice, Free - Roll your dice and take over famous cities. Game of Dice is a perfect fit for dice board game lovers to play on the go. Optimized for mobile phones and tablets, there's more to it than just rolling the dice, it's dice board gaming at its best! You can play in real-time with up to 4 players from all around the world in multiple languages. With over 5 million downloads worldwide, now it's your turn to join the fun with the new Pirate Attack update. Search for Game of Dice on Facebook to find out more!