So Cartoon Network has just launched a new game, OK K.O.! Lakewood Plaza Turbo (Free) on the App Store, a beat 'em up where you play as KO, and beat up all sort of evil robots in the name of defending your beloved mini-mall. This is an original IP release for Cartoon Network, sort of. It's actually part of a really cool project that they're working on that has some potential to be really unique.
First, some background on Lakewood Plaza Turbo. In the summer of 2013, a few Cartoon Network pilots 'leaked' on their website, which included one for Steven Universe. A pilot for a show called Lakewood Plaza Turbo also leaked on the site that day, though the pilot hadn't been picked up to series. Its creator, Ian Jones-Quartey, went on to work on Steven Universe until a point in 2015 when he left the show to work on some unspecified future projects. Something seemed to be up the other day when Cartoon Network uploaded the original pilot to YouTube, and some artists were making some noise about it on social media. Was it to support a friend's work, or the sign of something happening?
It turns out that there was something happening, and Ian Jones-Quartey's mysterious project was the revival of Lakewood Plaza Turbo, albeit as a multimedia brand, not just as a cartoon that then has video games based on it. In fact, other game developers are going to have the possibility to influence the future of the franchise. Cartoon Network is hosting a game jam in Portland, Oregon (home to one of the developers of Monsters Ate My Birthday Cake ($4.99)), where developers will create games based on the cast of heroes in the franchise's universe, with the winning team being awarded a fully-funded project to expand their prototype.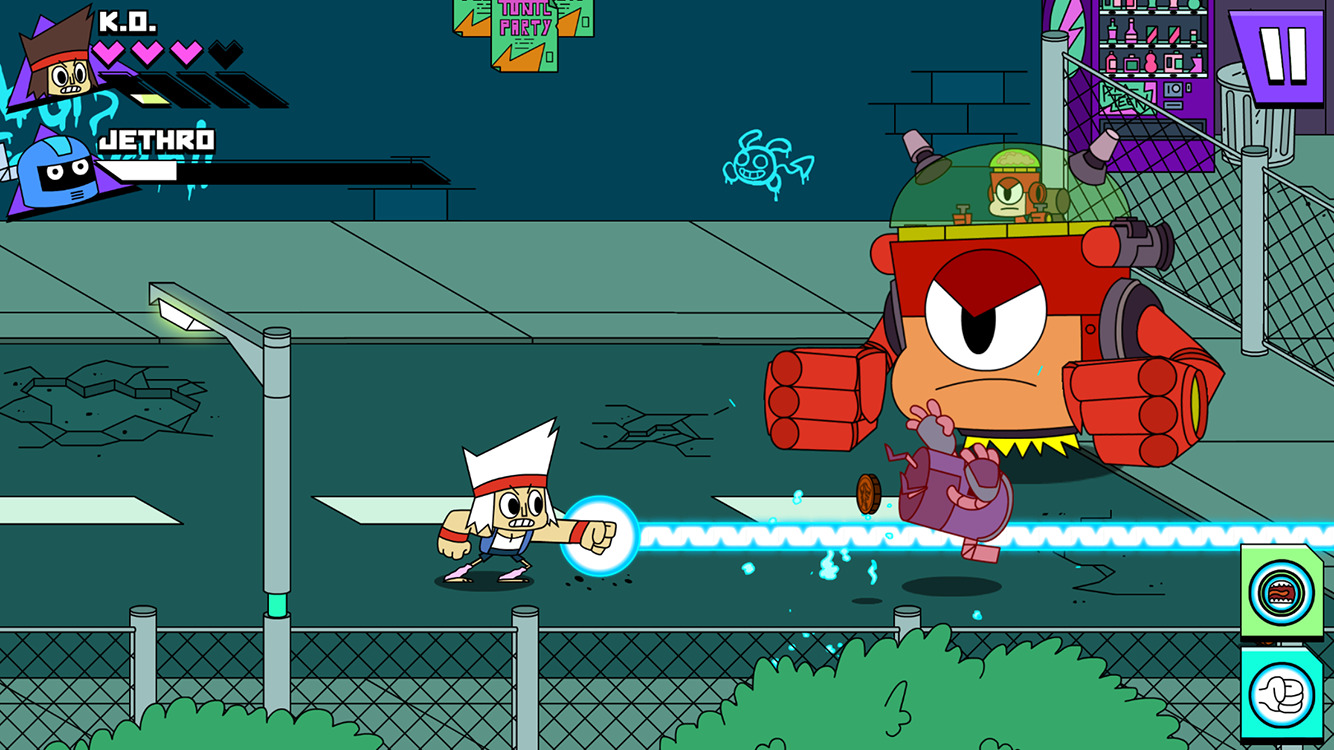 It's a really interesting concept for doing a kind of "animated world" launch as Rob Sorcher, chief content officer for Cartoon Network describes it. Here we have a pilot for a show that was heavily influenced by video games (and its creator is a big fan of games as well), and they're going to let them define this world. Animation studios are working on shorts built in their own styles that will be available digitally, too. Just how Lakewood Plaza Turbo shakes out as an animated world will be really interesting to see, because this is a unique approach to building a world and reviving an otherwise-latent project. And hey, I really liked the Lakewood Plaza Turbo pilot and have enjoyed Ian Jones-Quartey's work before, so I'm glad to see this not just coming back to life, but in an original way.