Hello everyone, and welcome to the week! It's time once again for our look back at the noteworthy updates of the last seven days. Heading into the last week of January, things have settled down into a more normal pace. That means lots of free-to-play stuff with the occasional paid game update peppered in, like delicious … pepper… on an egg sandwich. Of course, you can keep an eye out for updates yourself using AppShopper Social (Free), the watchlist in the TouchArcade App (Free), or by participating in the TouchArcade forums, but this weekly summary is here to fill in the things you might have missed. Let's dig in!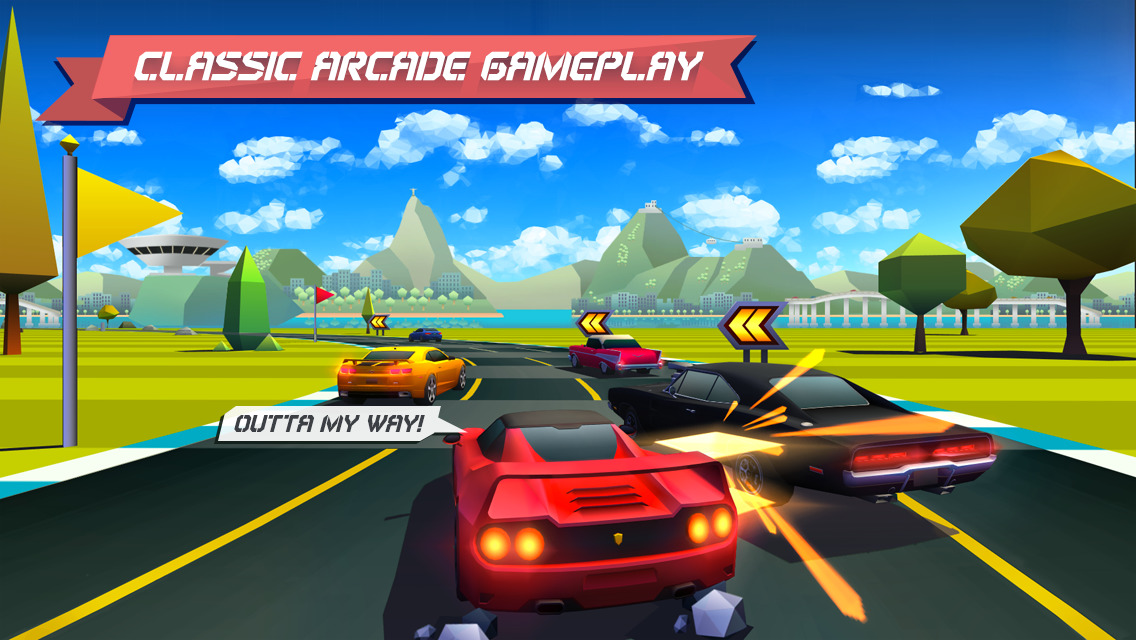 Horizon Chase, Free I'm going to call this one the controversial update of the week. I mean, it's kind of hard to call it an update. It's like a side-date? On the positive side, you get cloud saving, which is a good thing that should be a standard feature. On the negative side, the game has switched to a free-to-try model with an unlock IAP, a move that has resulted in some owners being stuck with a demo version of a game they already paid for. Still a great game, but there's no doubt this is going to leave a sour taste in some people's mouths.
Heroes of Loot, $3.99 This is another side-date, sort of? This new version of the game is now running on the latest engine, which means everything is a whole lot prettier than it was before. But that new engine doesn't currently have support for MFi controllers, so if you liked playing this game with a control, this is an update you'll want to skip. The developer is looking into the feasibility of adding MFi support to the new engine, but it's up in the air right now.
IMPOSSIBLE ROAD, $2.99 Finally, an up-update! Okay, so this new version of Impossible Road adds 3D Touch support, themes, a new settings menu, and fixes a few bugs with the music. To tell the truth, this game got two updates, with the first one causing a few bugs that the second one fixed. Well, hey, as long as they're fixed!
MARVEL Future Fight, Free Hey, you! Do you love the Incredible Hulk but wish he had a "Dreamworks Character" facial expression going all the time? You are going to love this update, then, because Amadeus Cho, the Totally Awesome Hulk, has officially joined the Future Fight roster. In other Hulk news, regular Hulk gets a new uniform, while Hulk, Red Hulk, and Hulkbuster get new 6-star skills. If you don't care about gamma-irradiated giants and those that hunt them, you might be interested in the new uniforms for Angela, Drax, Rocket Raccoon, and Loki. Or perhaps I can interest you in some new 6-star skills for Starlord, Drax, and Captain Marvel? There's also a new stage to try out in the Villain Siege mode. Since I'm not seeing anything else that tickles my fancy quite right this week, I suppose I'll be awarding the coveted Update Mondays Most Spider-Mans Of The Week award to this game.
Tower of Fortune 3, $2.99 You know you've got a good developer when the first update responding to player feedback hits before we can even get our review out. It's coming, I promise. Anyway, this update addresses the issues with the game's iOS 7 compatibility, along with a few other bugs that players found and some that players did not. Best of all, it speeds up the dialogue, which might seem like a small thing if you haven't played this game, but if you have, you know that's a major upgrade.
Pyramid Solitaire Saga, Free Okay, in terms of new content, you know the score. New episode, 15 new levels. So let's get to the story. Helena and Kingsley are still in Paris, presumably looking for the sarcophagus thief unless they already forgot about that plot thread. Near Sacre-Coeur, they examine a carousel that turns out to have a secret hatch in it. Inside that? A spell book, and with that, I believe we are about to go off on a completely new tangent.
Angry Birds Epic RPG, Free The latest craze in the land of Angry Birds Epic is Enchantment Shards. The update notes cannot shut up about them, I tell you. They're arena awards! They're daily login rewards! They're rumored to be having an affair with a Hollywood starlet, and you won't believe which one! Find out the five ways to use Enchantment Shards that your doctor doesn't want you to know about! I thought I knew what Enchantment Shards were all about, but what happened next blew my mind. Enchantment Shards.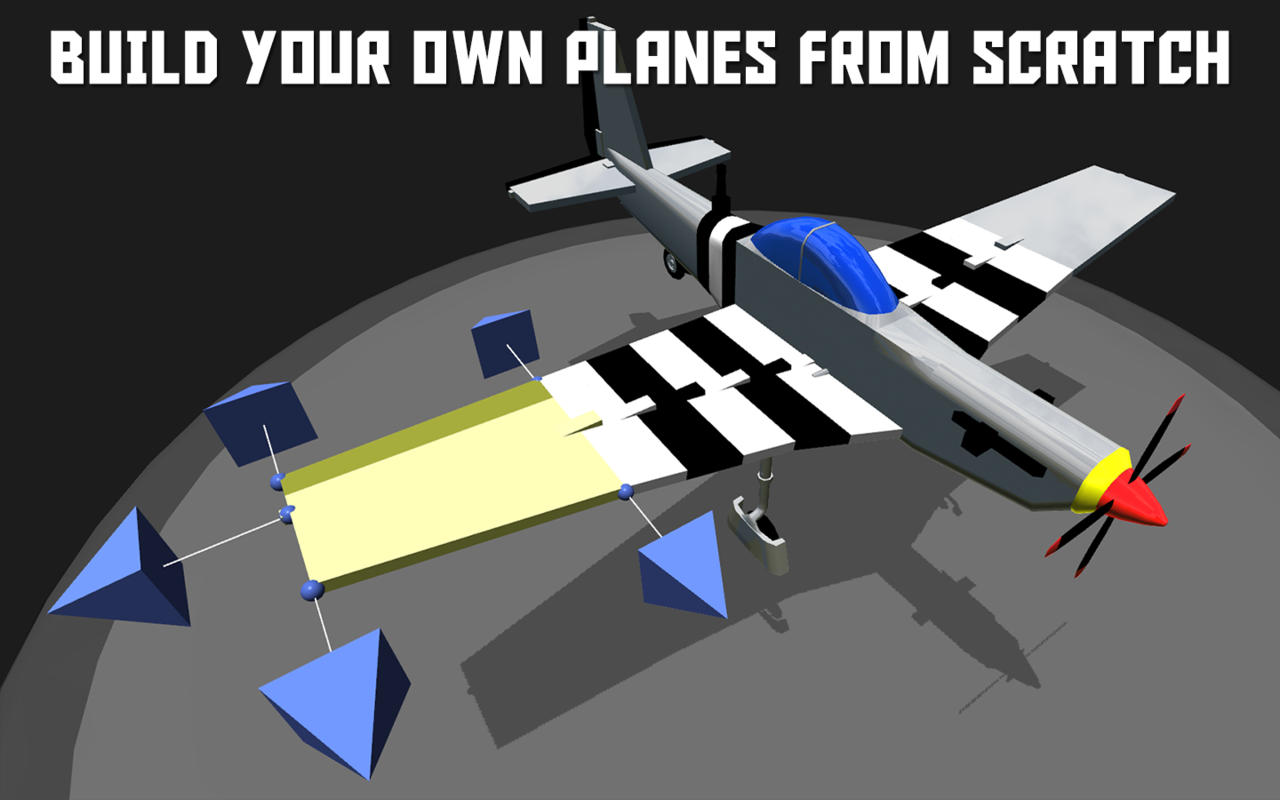 SimplePlanes, $5.99 I thought this game was called Simple Planes, but it's actually called SimplePlanes, which I believe is pronounced Sim-Plep-Lanes. Sounds exotic. Anyway, this is a pretty fun app, and the latest update adds 10 new levels, some new parts, computer controlled airplanes, and destructible bridges for that authentic Michael Bay feel. Or would that be more Brett Ratner? McG? Anyway, lots more stuff to play around with, so hit that update button and get building.
Cytus, $1.99 Usually updates for Cytus have new songs or something, but this one is a little different. Instead of new songs, you get 20 new charts for Chapter L. Don't worry, they aren't replacing the old ones, just adding to them. The developers have also used this opportunity to adjust a few charts where the timing wasn't quite right.
Pixel Boat Rush, $0.99 The latest version of Pixel Boat Rush is all about smoothing things out. A few of the game's nastier choke points have been addressed, a tips screen has been added, the tutorial has been improved with regards to explaining how to stick to the waves, and the accelerator button is now sporting a new look to help keep the player from covering the play area with their sausage fingers. Not that I have sausage fingers or anything! My fingers are long and svelte like a piano virtuoso or perhaps a guy who gets paid to fish Pringles out of the bottom of the can for famous celebrities. Sometimes I tell these kinds of lies to myself to avoid the inevitable truth that my hands have SAUSAGES growing out of them.
Crusaders Quest, Free I think I've exhausted all of my sassy comments about this game's title, so let's get down to business, shall we? There are two new Ancient Dungeons and six new Soulbound Weapons in the latest update to this popular social RPG. In addition to that, there's a new hero, as well. Very good, keep on crusading then, friends.
Driver Speedboat Paradise – The Real Arcade Racing Experience, Free Is this game canon? I'm sure there's some convoluted reason that Tanner is racing speedboats instead of doing his police work, but I don't know, it feels like it's stretching things a bit far. The newest version offers six new races set in Dubai, along with two new speedboats. Also, bonus missions are now unlockable for free. I guess that makes for plenty more speedboat shenanigans. I miss Hydro Thunder. Dam The Torpedoes!
Dice Mage, Free Look, I think we can all agree that finite games can be pretty fun. But what if games were not finite, and were, instead, infinite? Dice Mage can imagine that, and even better, since imagination is the root of magic, it can also conjure it up. Infinite Mode, is what I'm trying to say here. Unlimited numbers of dungeons! You could play forever if that is how you choose to portion out your time. This update also adds daily bonuses, which is kind of not too exciting, and some new items, enemies, and environments, which is totally exciting.
DEEMO, $1.99 This is a pretty big update, actually. There's a new free song pack with four songs that unlocks at the end of the story, and some new song packs that sell as IAP. The developers have also done some optimizations to make sure everything's running as smoothly as possible. Rayark's music games are fantastic, so make sure you check them out if you haven't before.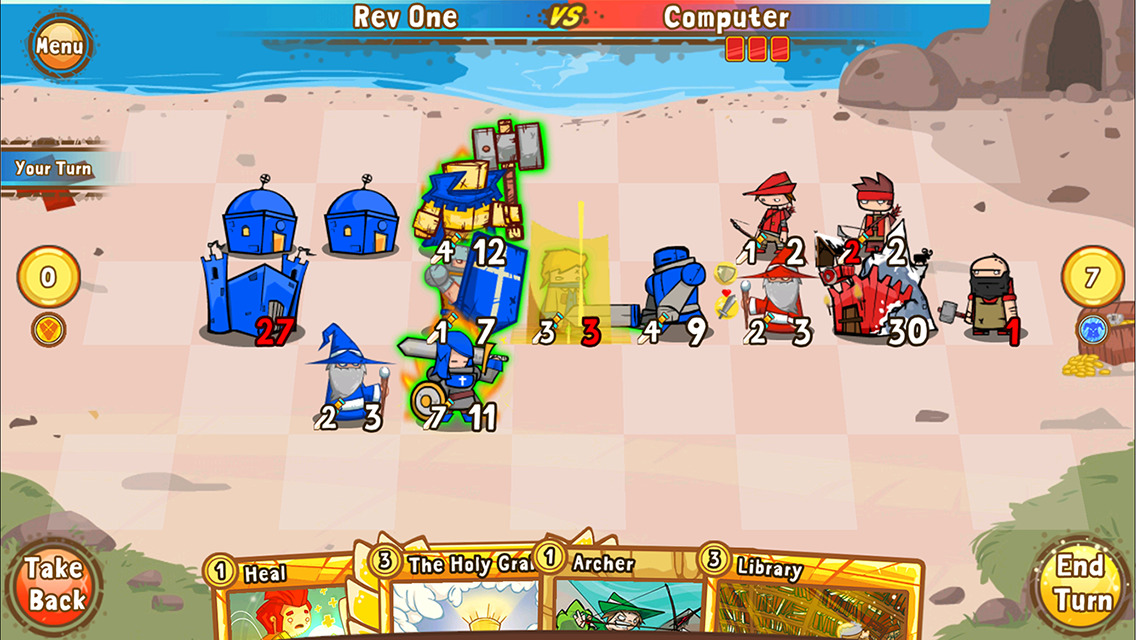 Cards and Castles, Free Here there be dragons. No, seriously. The Age Of Dragons update has hit Cards And Castles, bringing with it 50 new cards featuring a bunch of dragons and dragon accessories. Of course, with new cards come new mechanics, which should help freshen the game up for long-time players. Be careful, though. Dragons are cunning and vicious, second in cruelty only to dolphins among nature's fiercest creatures.
Family Guy The Quest for Stuff, Free It's football time! I guess! We don't get a lot of football coverage over here in Japan, at least not during waking hours. But if Family Guy says it's football time, who the heck am I to argue? Anyway, lots of players on the field in Quahog, including Brett Favre, Tom Brady, Richard Sherman, and more. In this new event, you have to help Chris defeat teams from around the globe to help Peter win tickets to the Big Game. I'm not even sure they would allow him in with tickets, given his reputation, but hey, don't tell the kid that.
Puzzle Craft 2, Free This update isn't that noteworthy, but I'm committed now, so let's see it through. So there are some new royal quests to complete, which is the usual for this game, and it says you can now sell your unwanted resources in closed villages, and that sounds pretty good. Also, bug fixes and enhancements, of course. My favorite part of this one is that the update notes are written all in caps, like an angry burly fellow with a bushy beard is yelling about the latest Puzzle Craft 2 news.
Cookie Jam: Match 3 Games, Free So, 20 new levels, the usual for this sort of game. But here's what gets me about Cookie Jam. It's called Cookie Jam, right? Why is the icon a slice of layer cake? Like, maybe those are macaroons behind it, but they could just as easily be Lucky Charms, and the cookies shouldn't be behind the cake in Cookie Jam, anyway. I just worry that Big Cake is pulling some strings here, but maybe I'm too paranoid.
Candy Crush Soda Saga, Free Candy Crush Soda Saga's got a new episode, adding 20 levels to the game and bringing the total up to more than 680. This update also adds a new booster that doubles the jelly fish produced on a level, which is pretty useful if you're the sort that like to use boosters. Sadly, I had to tap out on this one, since my save file got corrupted. I was really far, too. Oh well, more time for grinding RPGs, I suppose.
ZENONIA S: Rifts In Time, Free Zenonia S hasn't had the noisiest of launches, but it seems to be trucking along okay. The newest update adds a guild feature to the game, along with the ability to exchange items. Equipping accessories can also convey a set effect now if you have the right ones. I don't know, I guess I'm just focused too much on what this game isn't to enjoy what it is, but I hope people are having fun with it.
That about wraps it up for last week's significant updates. I'm sure I've missed some, though, so please feel free to comment below and let everyone know if you think something should be mentioned. As usual, major updates will likely get their own news stories throughout this week, and I'll be back next Monday to summarize and fill in the blanks. Have a great week!