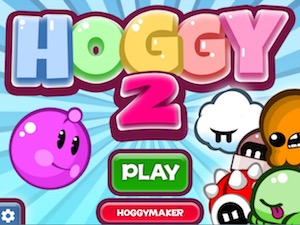 Longtime TouchArcade readers are more than a little familiar with the name Raptisoft. The prolific and well-known developer of PC and Mac games made a name for itself on mobile with the clever puzzle platformer Hoggy (Free), which could pretty much be described as the lovechild of VVVVVV ($2.99) and Doki Doki Panic aka the US/EU version of Super Mario Bros. 2. While Hoggy was quite popular with the broader mobile audience, it was really the release of Solomon's Keep (Free) in April of 2010 that won over the hearts of TouchArcade's core audience.
Solomon's Keep was just straight up awesome. A dual-stick dungeon crawler with loads of enemies to blast and a really engaging weapon upgrading/combining system made it endlessly replayable and endlessly fun. Its follow-up later that year was Solomon's Boneyard (Free) which essentially took the great mechanics of the first game and applied them to a more traditional, high-score focused arena-based dual-stick shooter, and it was fabulous as well. Rounding out the offering of Raptisoft's most well-regarded mobile games was 2011's excellent Metroidvania-style platforming adventure Robot Wants Kitty (Free).
So, with that little history lesson out of the way, we can turn to the terrible times that have surrounded Raptisoft for the past few years. In June of 2012 Raptisoft announced Solomon Dark, which was to be a reimagining of the arena-based Solomon's Boneyard but with greatly expanded features and visuals. They also announced that some "deluxe" remakes of their previous hits were in the works. Then Raptisoft became embroiled in a legal battle after someone took issue with the use of "Solomon" in its games and essentially all projects were put on indefinite hold. Being a solo developer, Raptisoft already had a ton on its plate at any given time meaning projects already tended to take awhile to complete, and this legal battle just made it that much worse. While this all was happening Raptisoft joined in on the development of the interesting sandbox MMO game Cubic Castles (Free) in order to keep busy and keep the lights on.
Fast forward a few years later and with the legal issues now behind it, Raptisoft officially announced in early 2015 that Solomon Dark was cancelled, but that the deluxe remakes of its other games would still be coming and some of the ideas for Solomon Dark should make it into other games. So all was not totally lost. If you check out Raptisoft's dev blog tumblr, you'll see lots of posts of the Solomon's Keep remake throughout 2015, and it's looking awesome. In late November, Raptisoft posted that after working bit by bit here and there between other projects, they had actually finished up a sequel to Hoggy and were looking to release it in early 2016. Which brings me to a post from this past Saturday which shows the level editor portion of Hoggy 2 in action via this new video.
If the level editing portion of Hoggy 2 looks familiar, that's because it's based on the level editor from Robot Wants Kitty, which was super easy and fun to use. Also like Robot Wants Kitty's level editor, you'll have the ability to share created levels online in Hoggy 2, meaning that even once you've finished the game there's basically endless potential for new levels to play. As mentioned Hoggy 2 is aiming for an early 2016 release, and Raptisoft states that it "will be the next Raptisoft game to come out" so I guess that means we could be seeing it pretty much anytime. Hoggy 2 is heading to Mac, PC, iOS, Android and hopefully Steam, and once we know a definitive release date we'll let you know.
So how about some Solomon's Keep news? As noted on the tumblr earlier in November, the game formerly known as Solomon Dark will actually be incorporated into the new Solomon's Keep. As Raptisoft explains, "Even though issues out of my control caused me to drop that game, I don't plan for it to vanish completely. It's going to exist as a minigame in Solomon's Keep. During play, the Dead Hawg graveyard is going to be a place to grind if you're down-level, but even moreso, there will actually be a Solomon's Boneyard minigame that can be unlocked and played." That sounds freaking awesome! Here's a shot of the new Solomon's Keep posted last summer.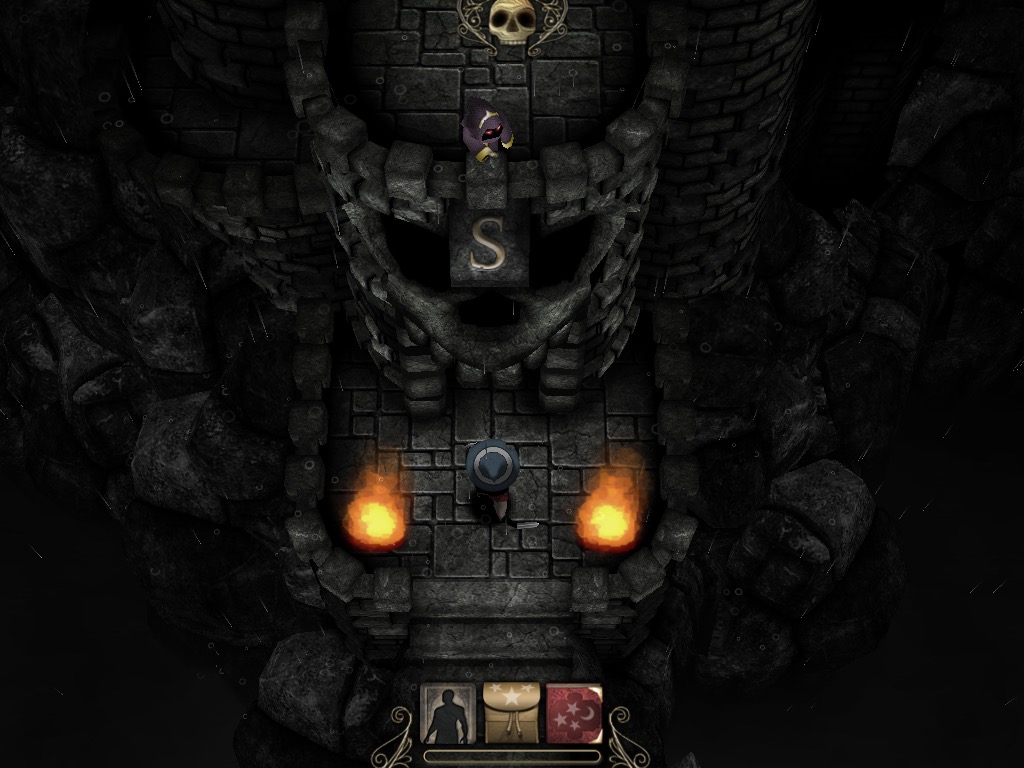 There's no specific release date for the new Solomon's Keep, and according to this post in their official forums, after Hoggy 2 Raptisoft will most likely be releasing Hap Hazard 2, which is a spiritual successor to Robot Wants Kitty but set in the world of Raptisoft's previous PC/Mac game Hap Hazard. Hap Hazard 2 is heading to desktop for sure, but a mobile version hasn't been confirmed yet. Raptisoft hopes those two releases will generate enough income that it can go full steam on Solomon's Keep until it's finally finished and released.
Hopefully it won't take too long, but I'm willing to wait until the end of time for a new Solomon game and at the very least I'm just happy to see such a talented and beloved developer back in the mix after a long hiatus.