We've posted about the Titan Cable before on TouchArcade Deals before and people totally dug it. If you've ever had a cable get eaten by your cat, frayed, or otherwise messed up, the Titan Cable is the answer to all of that. Today we're offering a really cool bundle that not only features a Titan Cable, but also the smaller Titan Loop cable. First off, check out the kind of crazy things you can put the Titan Cable through:
The Titan Loop is basically the Titan Cable's little brother. Instead of being 3.5′ long, it's only 9" long and has a neat little clip that holds it closed so you can put it through a loop on your backpack, gym bag, or whatever else. It even looks pretty cool in the process: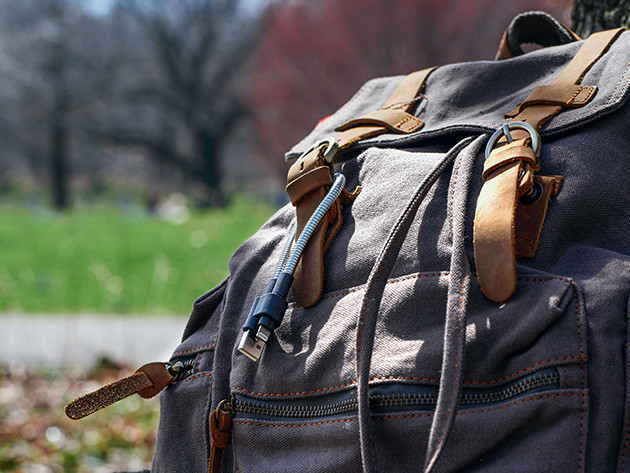 These particular cables are MFi certified so they work with iOS devices, but if you're an Android person, we've got micro USB ones too which are actually a little bit cheaper because they don't have to go through all the crazy MFi certification stuff that Apple requires. Either way, these things are the real deal, so swing by TouchArcade Deals and check 'em out.