It's Wednesday night, or Thursday in most places of the world, and all of this week's new iOS games are upon us. This is a huge list, filled with a bunch of really cool games. I'm sure like most weeks a few more will sneak out that we missed here. If that's the case, let us know anything we missed in the comments and we'll potentially do a second "Out Now" post tomorrow!
1px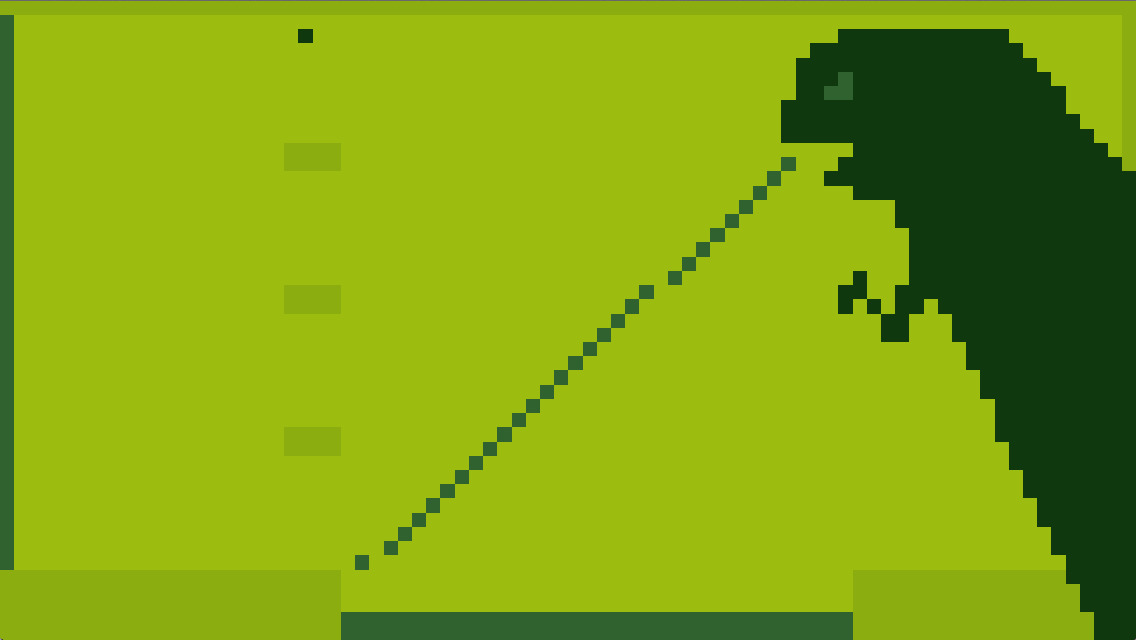 iTunes Description
1px is a minimalist retro platform game with simple yet challenging gameplay, as well as a focus on speedrunning.

Touch the sides of the screen to move, and try to get to the final boss!
Forum Thread: 1px (by Ulysse Ramage)
---
Angle!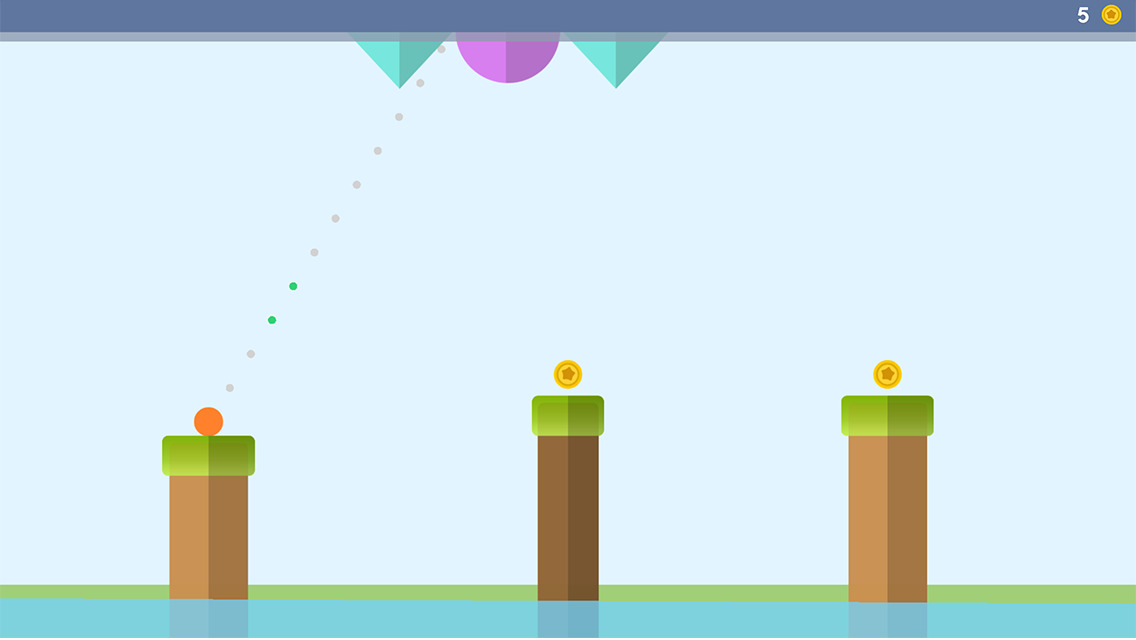 iTunes Description
Aim. Angle! Release.

Launch through a challenge that's so seemingly simple and full of nostalgia, you won't be able to silence the inner voice, "just one more time." It's a place of shooting balls, platform pipes, basic shapes, and familiar faces.
Forum Thread: Angle! (by Appsolute Games LLC)
---
Aya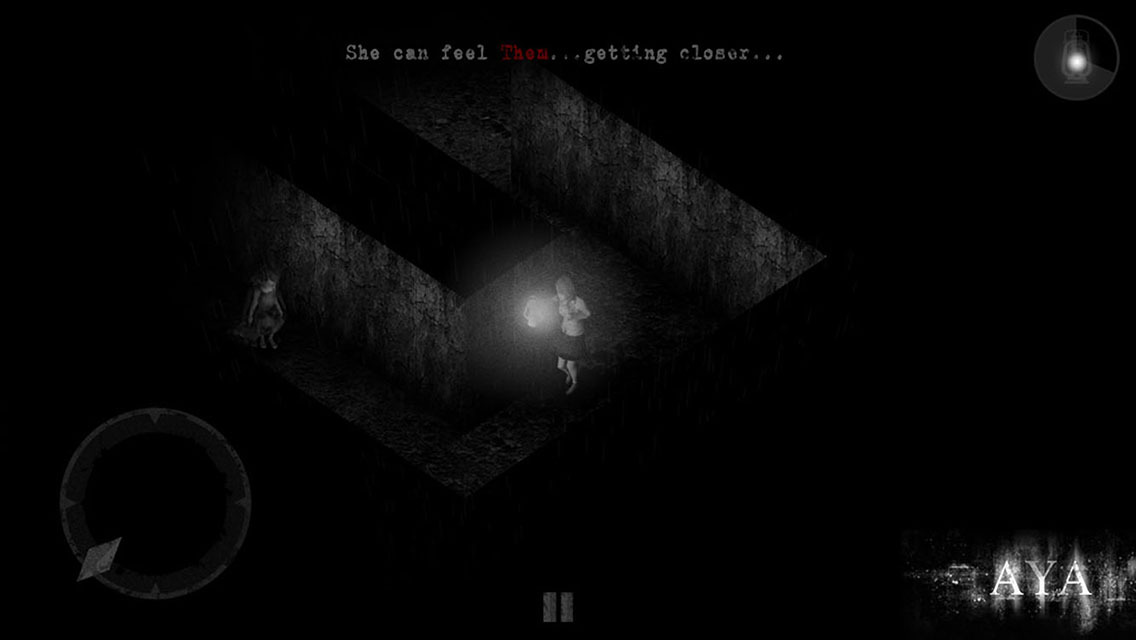 iTunes Description
The game-play story begins with Satan's exploration of Aya's soul; with graphics in grainy black and white to signal that it is a inescapable nightmare. Armed with a storm lantern, light as friend, Aya enters the world of evil.Subsequently after the nightmare, Aya will get attacked by many of the evil spirits of Satan, which he successfully wards off with the deadly 13 nightmares of his evil maze. Aya needs to escape the 13 nightmares and free her soul from the darkness caused by the curse of Satan.

Will you help her?
Forum Thread: Aya (by Pine Entertainment)
---
Balls & Holes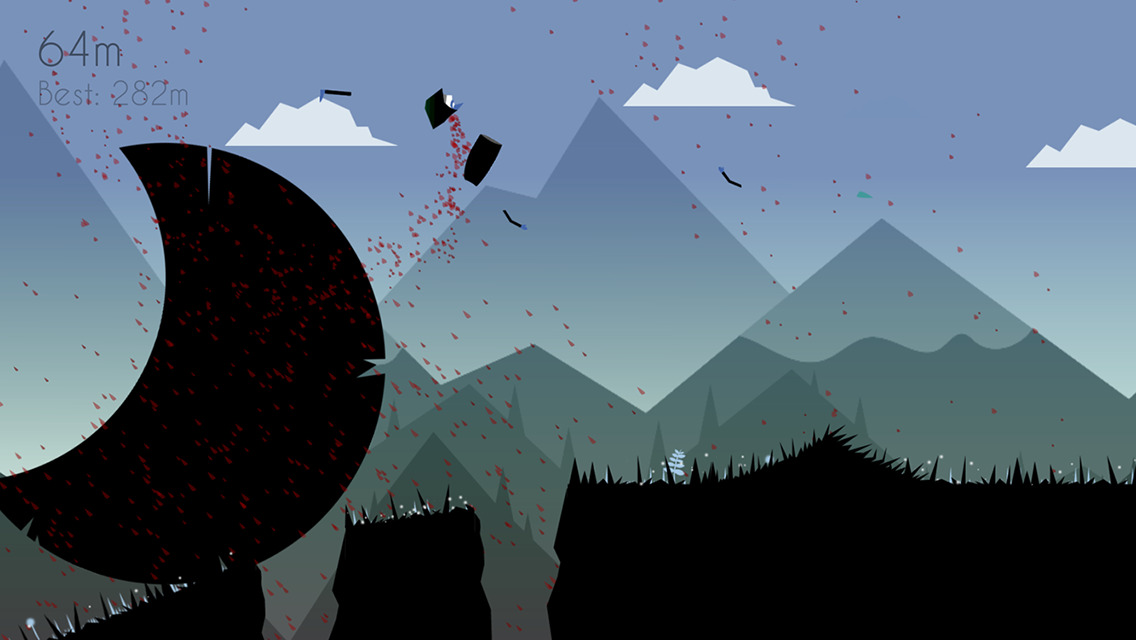 iTunes Description
Welcome to the celtic hills, the place that combines beauty and danger.

Each year the bravest lads and lasses volunteer to conquer the 'Ancient One' -the highest peak of the mountains range. Many have tried BUT no one has succeeded yet… (or should I say returned).

The legend reveals an old course, which was brought upon the villages of the valley by a powerful druid. It's like nature itself trying to destroy the surrounding population.

If you're a fine lad or a brave lass, try to remove the evil witchcraft. But be warned of the giant boulders and falling fireballs.

The brave soul has yet to be found. Will you be the one to bring the salvation to the poor people?
Forum Thread: Balls & Holes (by Planet of the Apps LTD)
---
Battle Decks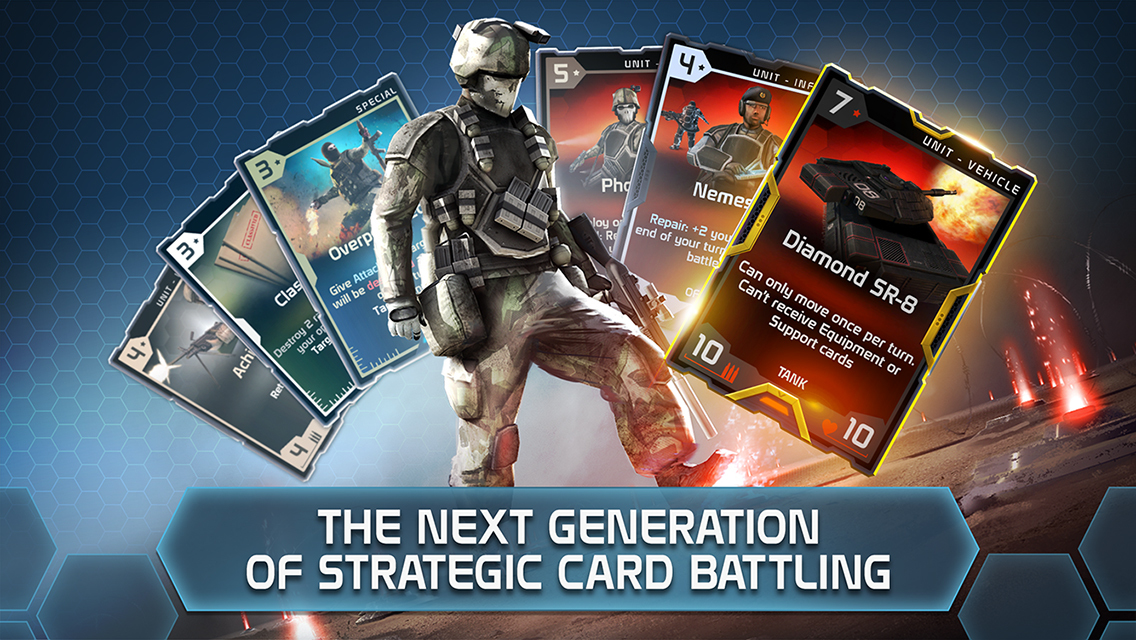 iTunes Description
Card combat is evolving! Prepare for battle.

From legendary developer Codemasters, creators of Operation Flashpoint, DiRT, Overlord, and more, Battle Decks is a totally unique game of strategic card warfare. Build your deck from advanced and near-future style unit cards and go head-to-head with real opponents in PvP conflicts.
Forum Thread: Battle Decks (by Chillingo Ltd)
---
Chesh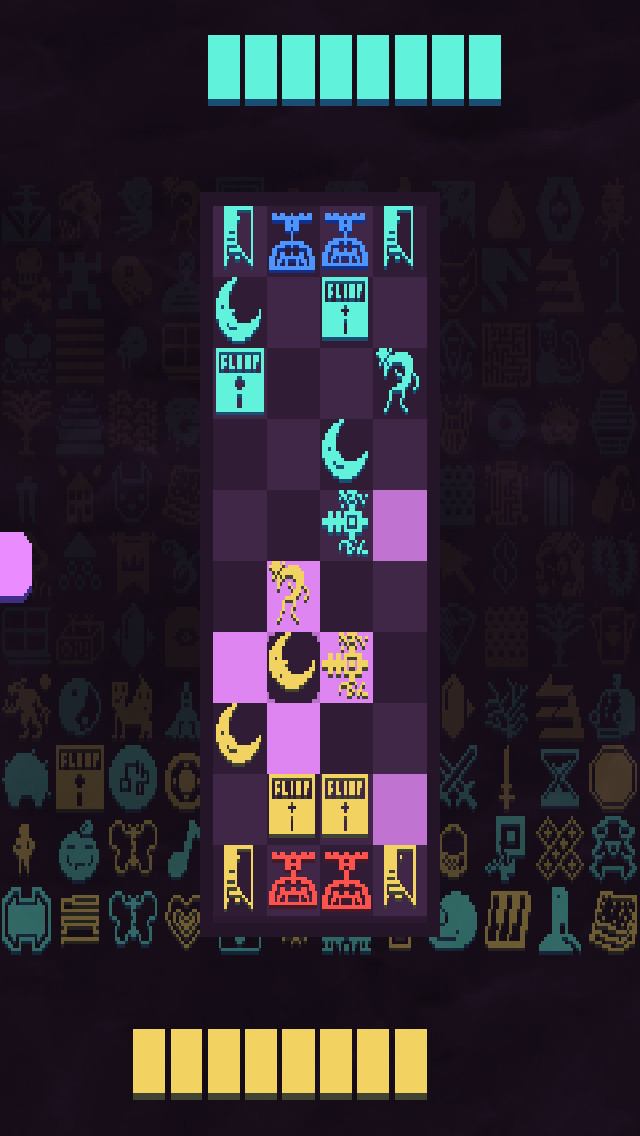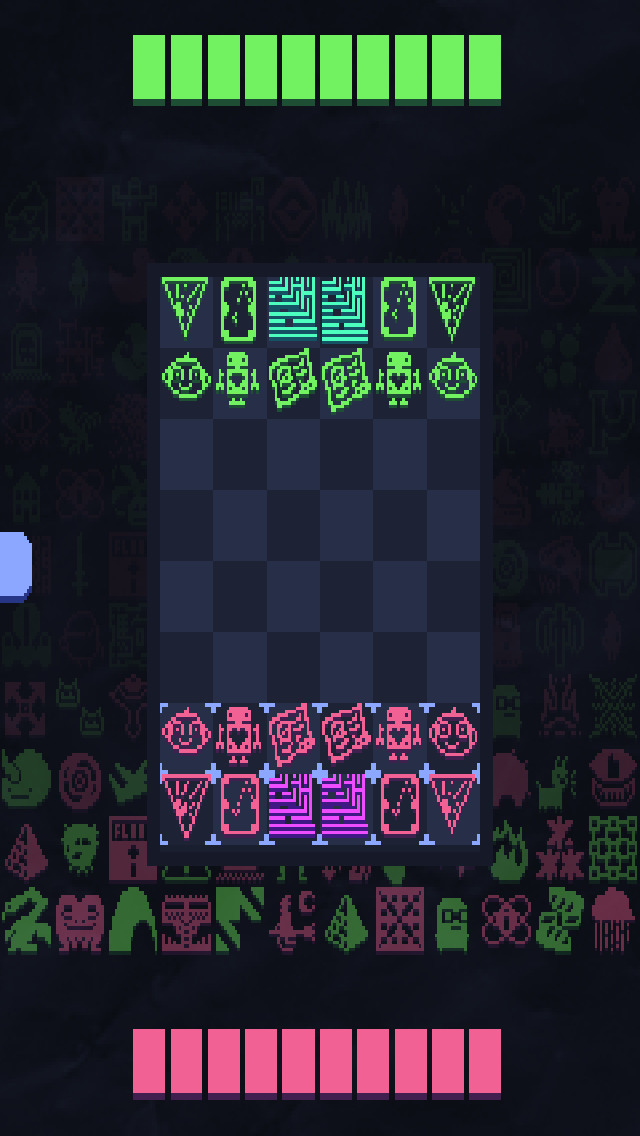 iTunes Description
It's like chess, only not at all.

Chesh is a game of skill, strategy, luck, and – above all else – randomness.
Forum Thread: Chesh (by Damian Sommer)
---
CoRotating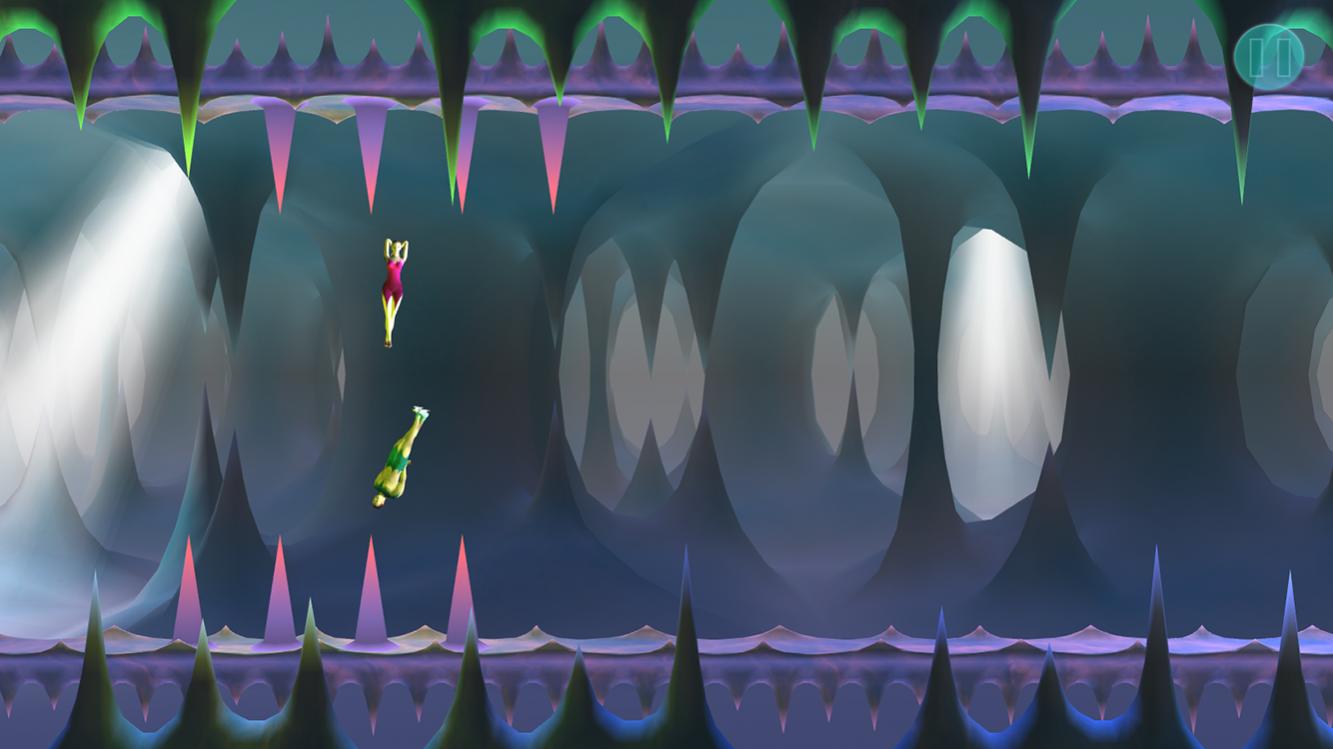 iTunes Description
Try to skate more than 1000m to have a different feeling about the game!

CoRotating is a game to exercise your left brain(right hand) and right brain(left hand) to control movement of different objects at the same time. Right screen for woman and left screen for man, 'pressing-release-pressing' precisely to make hero jump and rotate to avoid various obstacles and land on ground gracefully like figure skaters–take care of the landing angle(vertical angle less than 45 degree) to avoid losing your balance 🙂
Forum Thread: CoRotating – 3D speed skating rotation game (by Xin Duan)
---
Dub Dash
iTunes Description
Dub Dash is a fast-paced rhythm based action game. The tracks are decomposed into diverging game mode segments. The obstacles, tracks and visual effects are all adjusted to the music and in perfect harmony with each song. Dub Dash has a great soundtrack including music from Bossfight and the DJs of Geometry Dash – to enjoy the full experience the use of headphones is highly recommended.
Forum Thread: Dub Dash (by Headup Games GmbH & Co KG)
---
Dust: An Elysian Tail
iTunes Description
Immerse yourself in a gorgeous hand-painted world on a search for your true identity. As the mysterious warrior, Dust, your action-packed journey will take you from peaceful glades to snowy mountaintops and beyond. At your disposal is the mythical Blade of Ahrah, capable of turning its wielder into an unstoppable force of nature, and the blade's diminutive guardian, Fidget.

Battle dozens of enemies at once with an easy-to-learn, difficult-to-master combat system, take on a variety of quests from friendly villagers, discover ancient secrets and powerful upgrades hidden throughout the massive, open world, and uncover the story of an ancient civilization on the brink of extinction as you fight to uncover your own past.
Forum Thread: Dust: An Elysian Tail (by Humble Hearts LLC)
---
Flash Gordon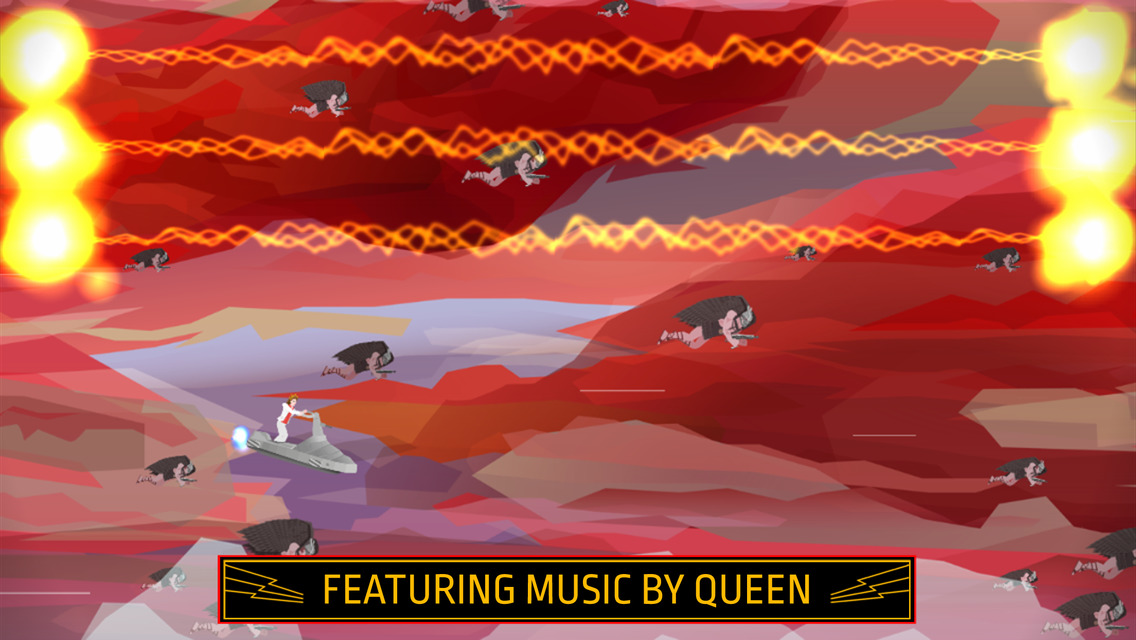 iTunes Description
Gordon's alive! And he needs your help to escape the evil clutches of Ming the Merciless… Put your reflexes to the test in an action-packed adventure based on the cult classic Flash Gordon. Rock-out while you adventure through Mongo to music from the original movie soundtrack by Queen.

Playing as either New York quarterback Flash Gordon or travel journalist Dale Arden, players must use skill and timing to progress through the many dangers of Mongo, and all that the evil Emperor Ming has to throw at you.
Forum Thread: Flash Gordon (by Boluga)
---
FRZ Racing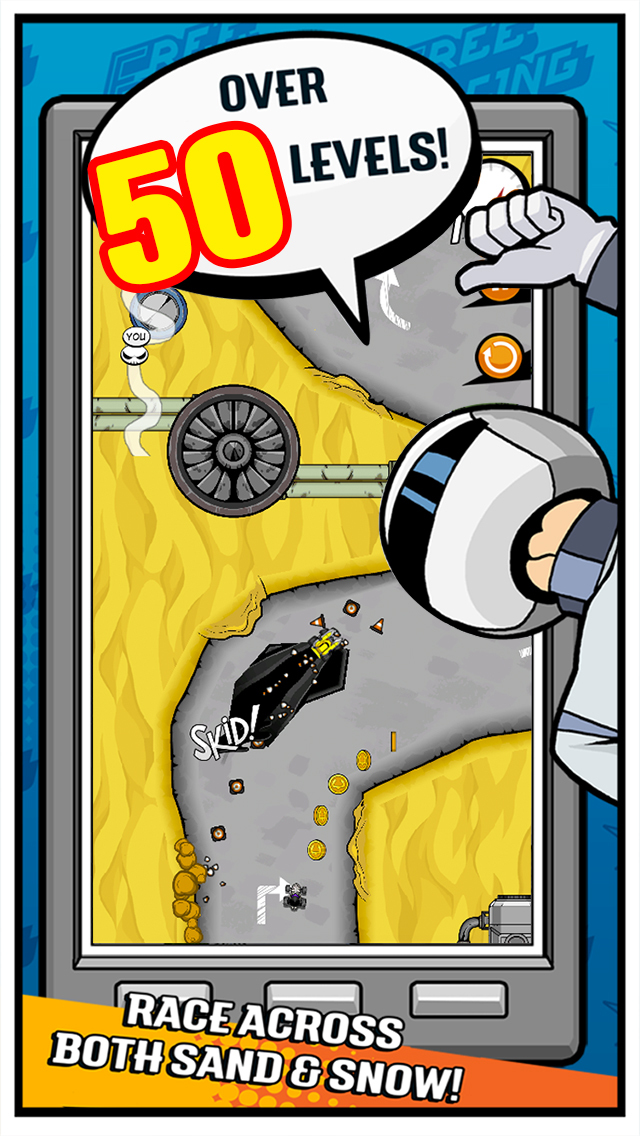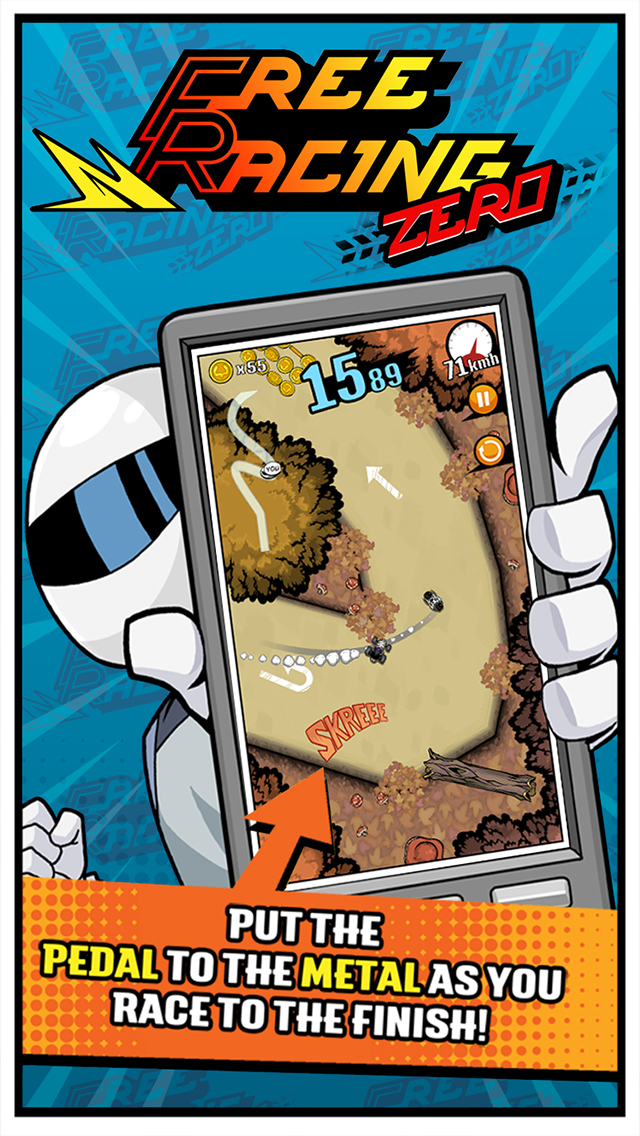 iTunes Description
"FRZ: Free Racing Zero" brings high-paced retro racing mayhem back to the world.
Pull off insane stylish drifts as you speed your way to the finish line in this addictive, arcade, pick up and play racer!
Forum Thread: FRZ Racing (by Fingersoft)
---
HERO-X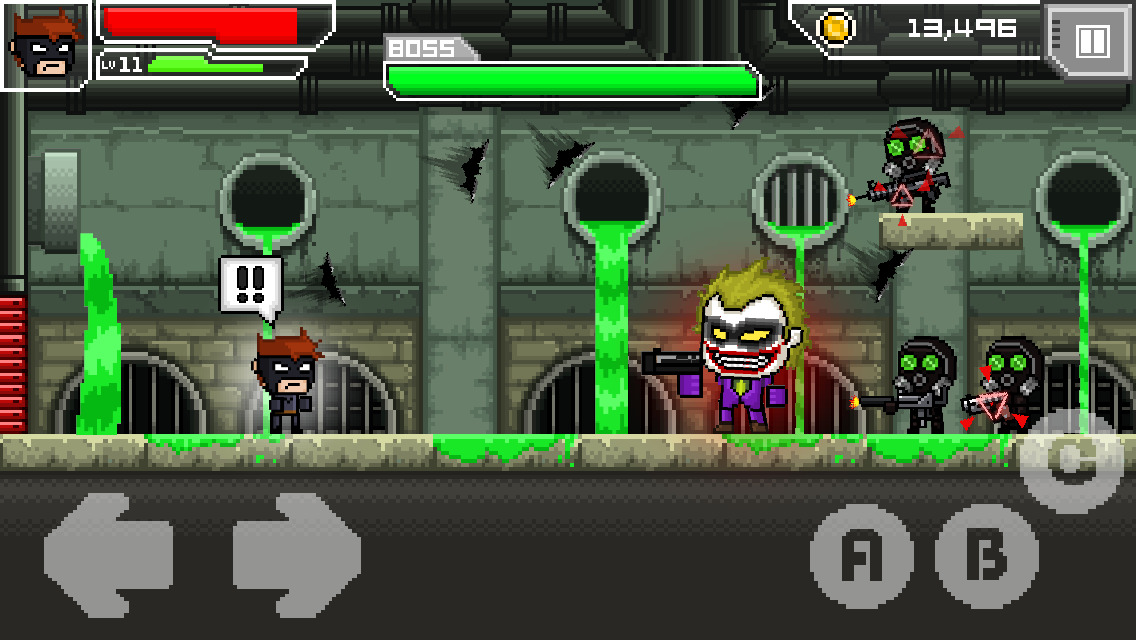 iTunes Description
RETRO STYLE – HEROES COMBO ACTION GAME ! 8 BIT-DOTS Pixels.
Unknown army occupies the city and all the building and roads got broken.
HERO-X moves to save the Earth.
Forum Thread: HERO-X (By Naomic Soft)
---
iBomber Winter Warfare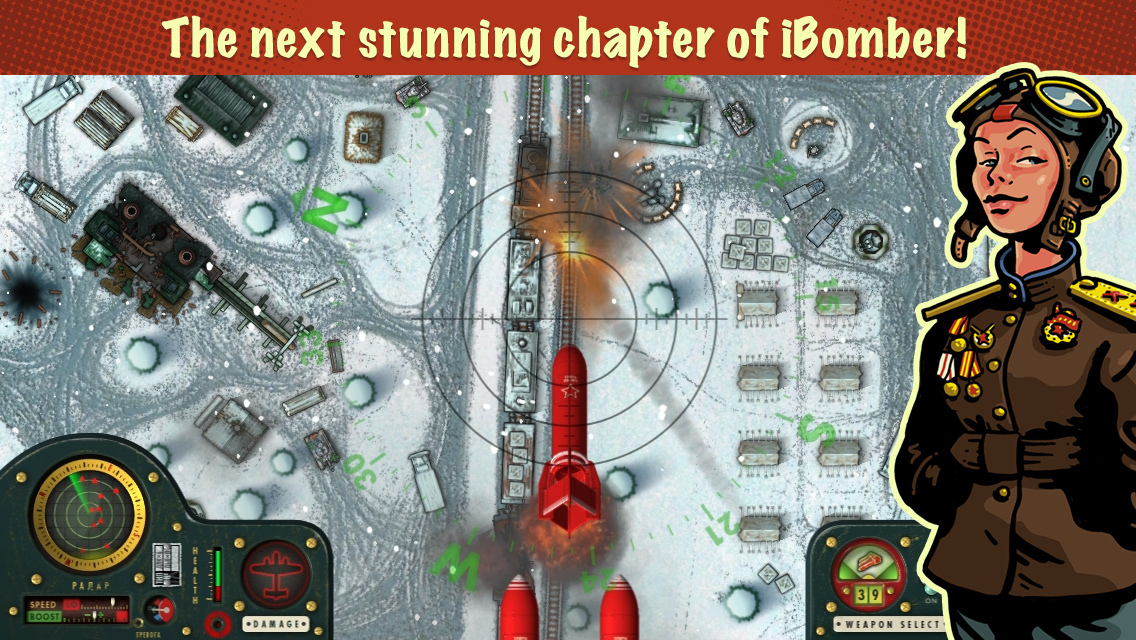 iTunes Description
iBomber Winter Warfare, the next stunning chapter of iBomber.

For the first time fly combat missions over the British Isles and the vast Eastern/Baltic Fronts.

Pilot the legendary Junkers JU88 and Tupolev TU-2 combat bombers as you undertake the most dangerous Search & Destroy missions to date.
Forum Thread: iBomber Winter Warfare (by Cobra Mobile Limited)
---
Jump Jack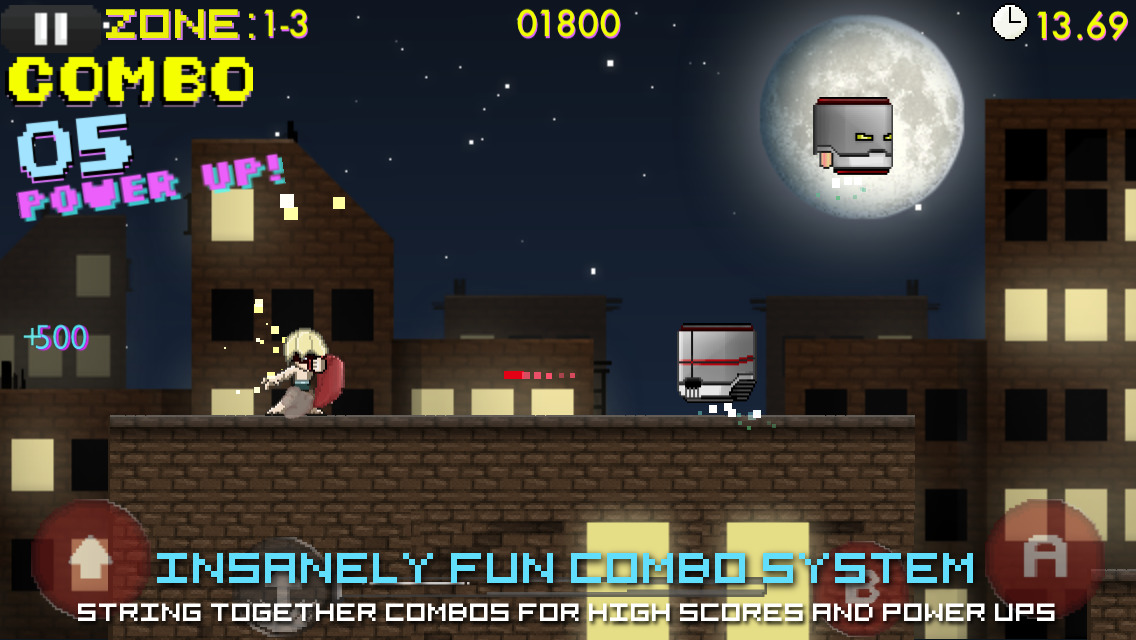 iTunes Description
Get ready for a retro challenge in Jump Jack: an action platformer reminiscent of 2d side scrolling classics. Play as Jack, the game creator's son, as he sets out to save his baby sister from the evil robots who have kidnapped her. Jump, shoot, and use a number of other abilities to maneuver through four action packed worlds and destroy any robot trash that get in your way. Simple and straightforward controls make for precise and strategic platforming action. This is not an endless runner, Jump Jack's story unfolds from an opening cutscene all the way to an epic final boss battle. Along the way build some insanely fun combos to earn high scores, power ups, and level achievements. Can you destroy all the robots in each level in a single combo? Collecting combos is way more fun than collecting coins in Jump Jack's combo system that is unlike any other platformer. Top it off with achievements, online leaderboards, unlockable nightmare levels, and multiple difficulty levels and you've got yourself a classic platforming experience that will keep you busy for hours.
Forum Thread: Jump Jack (by Rossman Bros Games LLC)
---
Leave Me Alone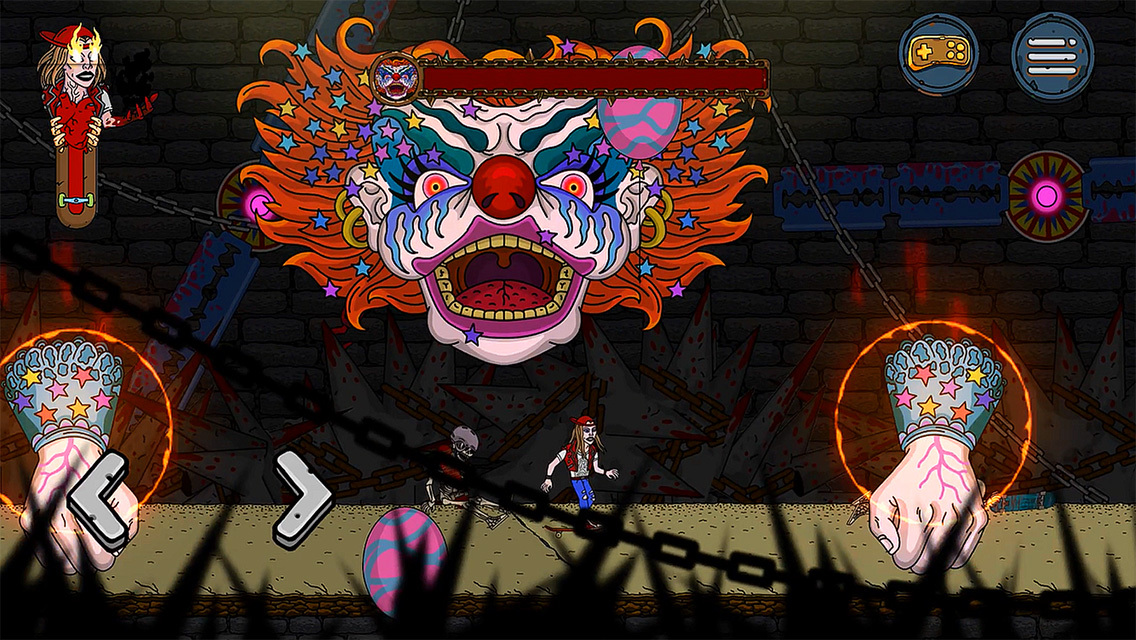 iTunes Description
Somewhere between the 1980s and 1990s there exists a world that never was. A world of skatepunks, mutants, and madtastic ruffians who roam the streets causing terror and havoc wherever they go. A world where its noblest boarded citizens have just one war cry against the world outside: LEAVE ME ALONE!

Lucky for them, those citizens have brought more than a way cry to defend themselves. They have you.
Forum Thread: Leave Me Alone (by Crescent Moon Games)
---
Mines of Mars Zero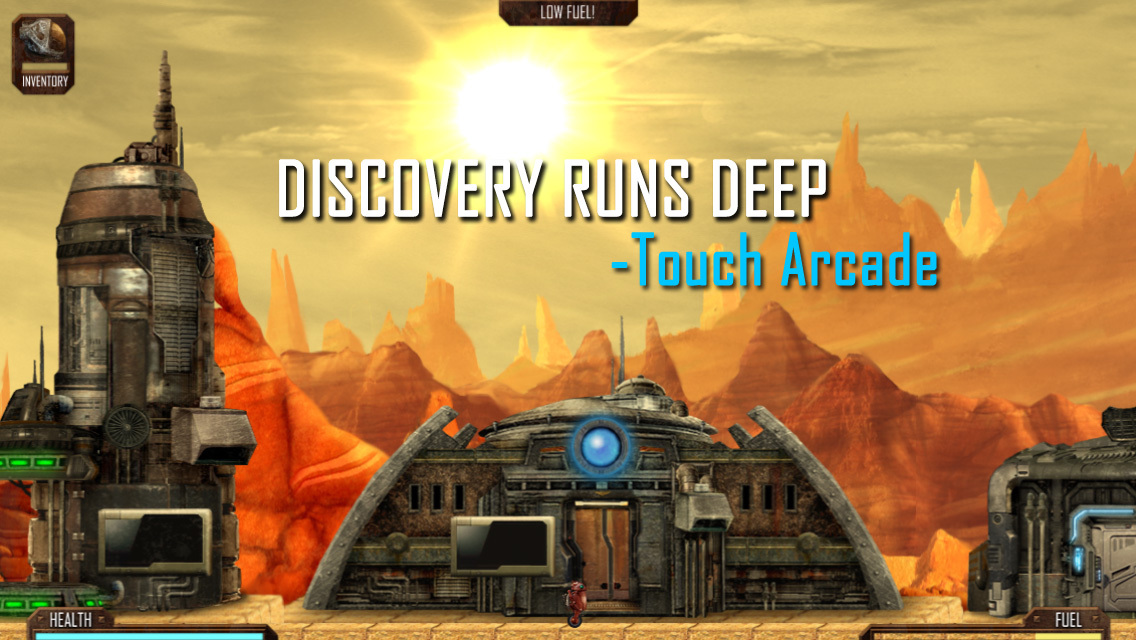 iTunes Description
Mines of Mars is a procedural atmospheric mining game that is inspired by games like Metroid and Motherload.
It is also a story based adventure game with dark secrets, great weapons, tons of different items, and a gorgeous world to explore.
The world of MoM is procedurally created, so that every time you play it, it will be a little different.
There are tons of different enemies, dark corridors, and a large variety of fauna and ambient creatures.
Forum Thread: Mines of Mars Zero (by Crescent Moon Games)
---
NHL SuperCard (by 2K)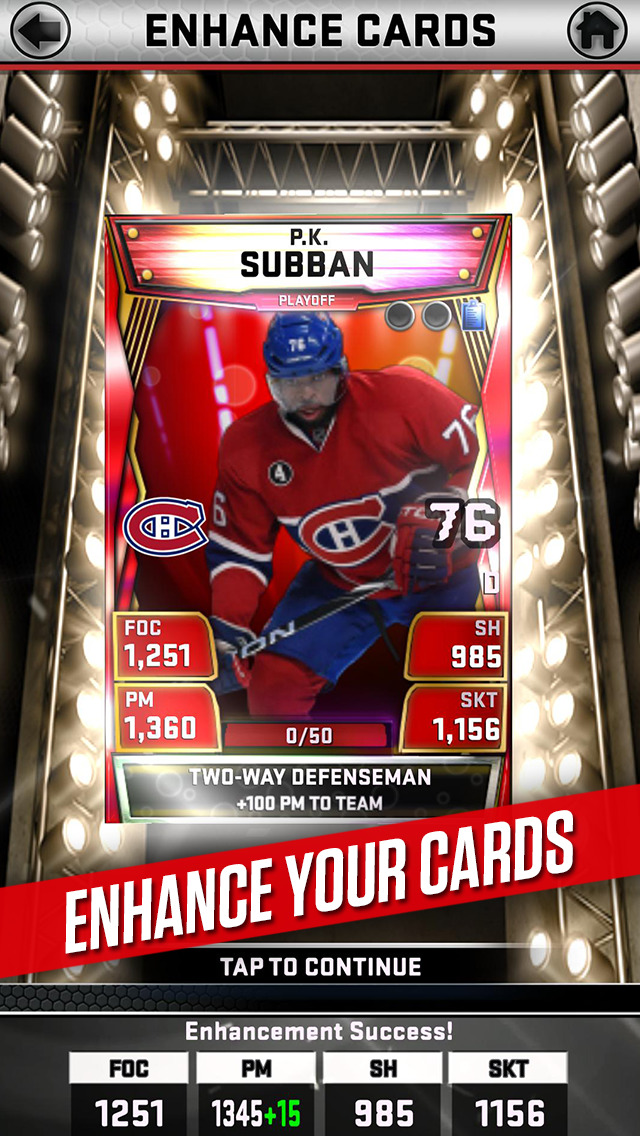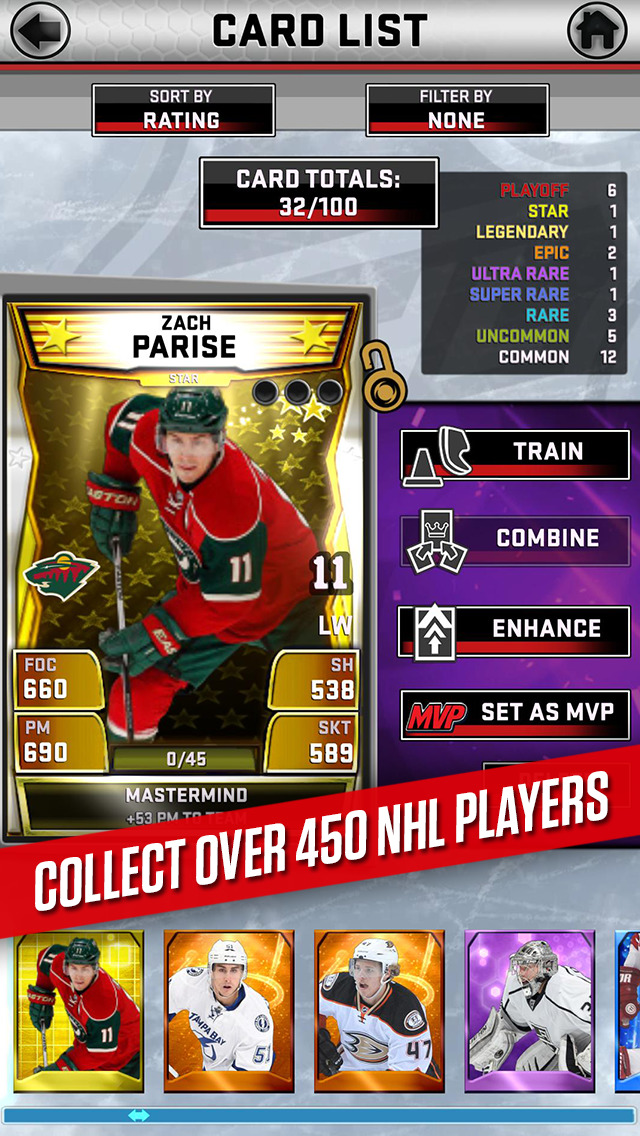 iTunes Description
The NHL's premier collectible card game takes the ice with the debut of NHL SuperCard! Featuring more than 450 active and legendary players, gamers will collect cards and challenge others around the world in exhibition games, season-based tournaments and special in-game events. Along with a wealth of card enhancements, gamers can also customize player stats, while training provides maximum potential for each card.
Forum Thread: NHL SuperCard (by 2K)
---
Police Chase Traffic Race
iTunes Description
"Calling All Cars"! As a Police Traffic Officer, can you chase down and catch the Criminals' Get-Away cars before they "get away"? Enter dozens of exciting high-speed Missions, weave through traffic and use your driving skills to stop the suspects from escaping! All in a day's work for a Traffic Cop!
Forum Thread: Police Chase Traffic Race (by Aidem Media)
---
Portable Dungeon(Pocket Adventure)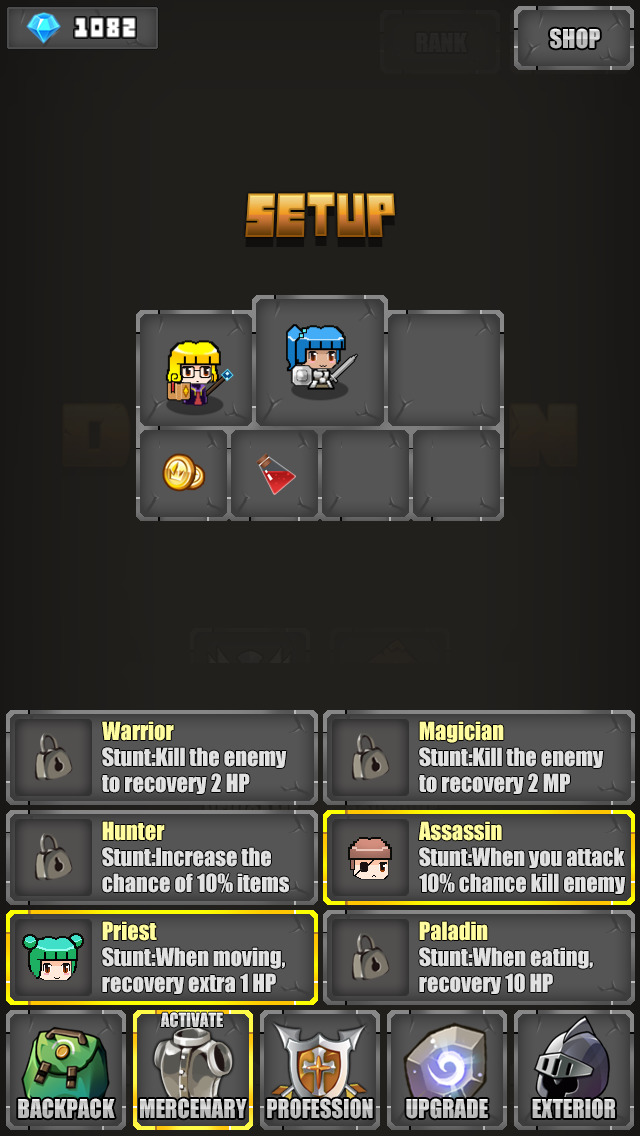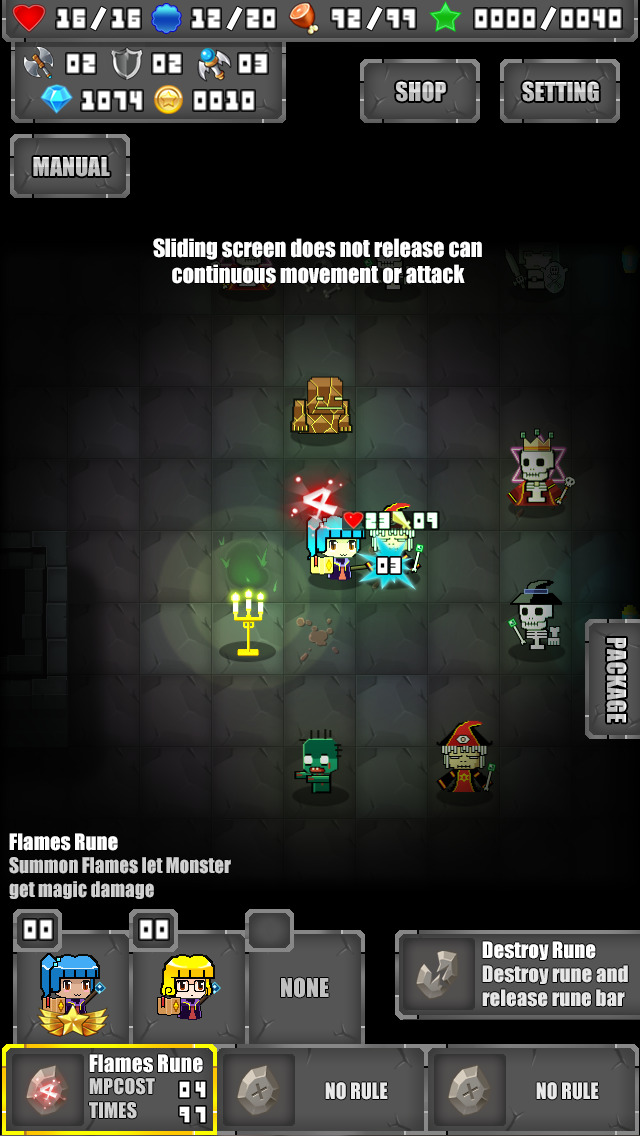 iTunes Description
Monster silue, the world was in the darkness.
You will step into the endless dungeon, to challenge those evil enemies.

Pixel style independent games, convenient operation,
rich elements will you introduce a magical underground world.
Forum Thread: Portable Dungeon(Pocket Adventure) (by Qing Han)
---
Ratings War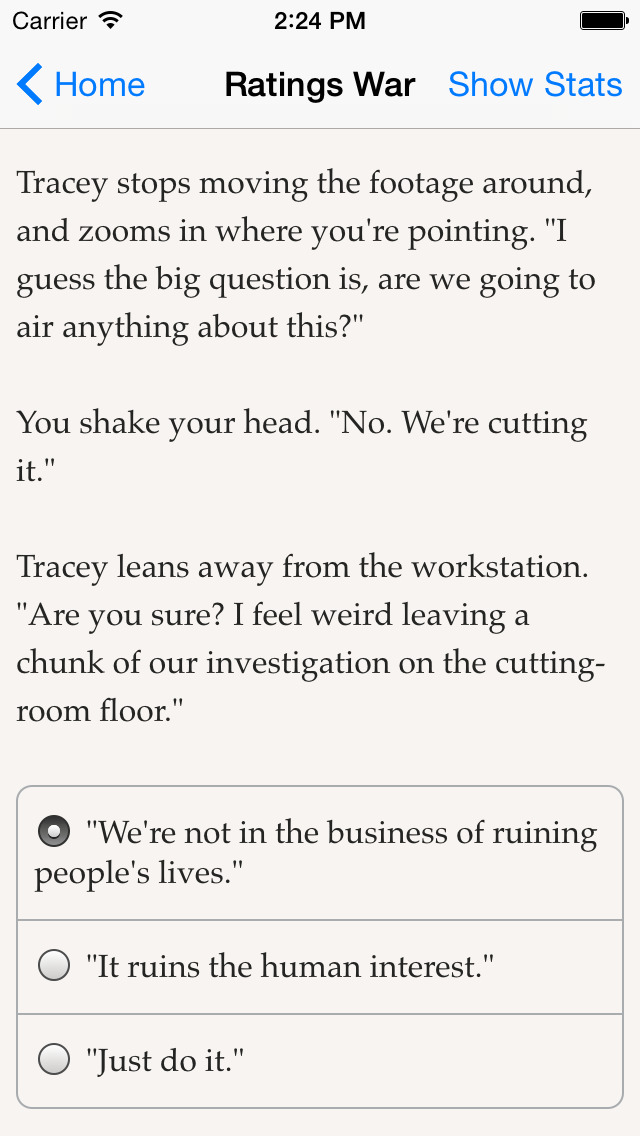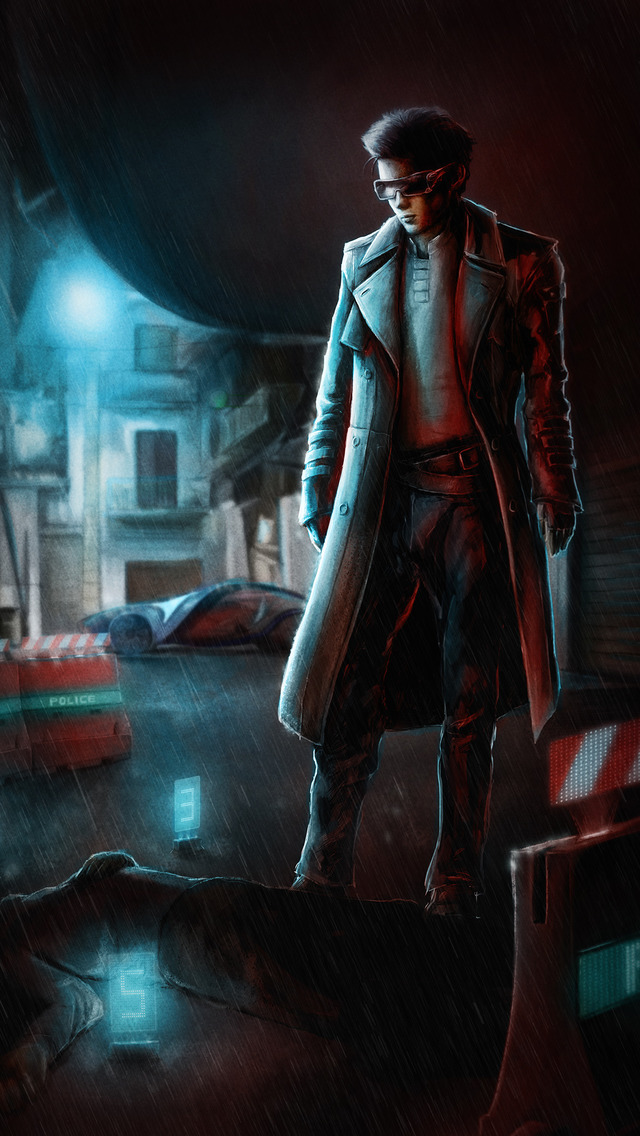 iTunes Description
Implant cameras in your eyes to win the news wars of 2061! Record your way through dystopian New Angeles, solving multiple murders and conquering the airwaves as you go!

"Ratings War" is a thrilling 80,000-word interactive novel by Eddy Webb, where your choices control the story. It's entirely text-based–without graphics or sound effects–and fueled by the vast, unstoppable power of your imagination.
Forum Thread: Ratings War (by Choice of Games LLC)
---
Salt & Pepper 2: A Surreal Salty Physics Game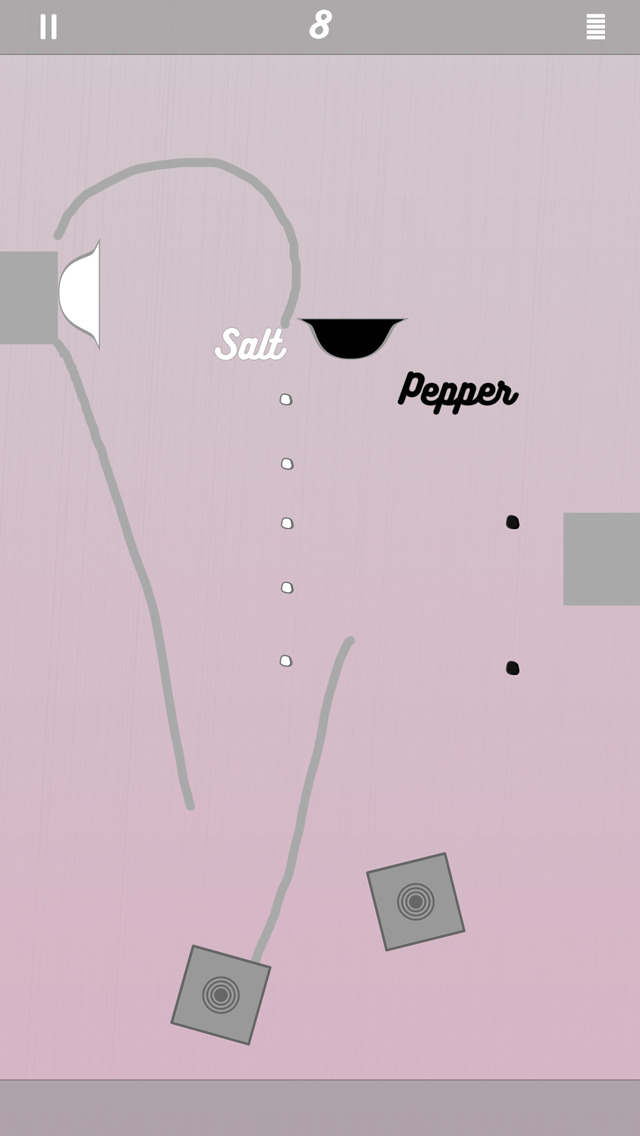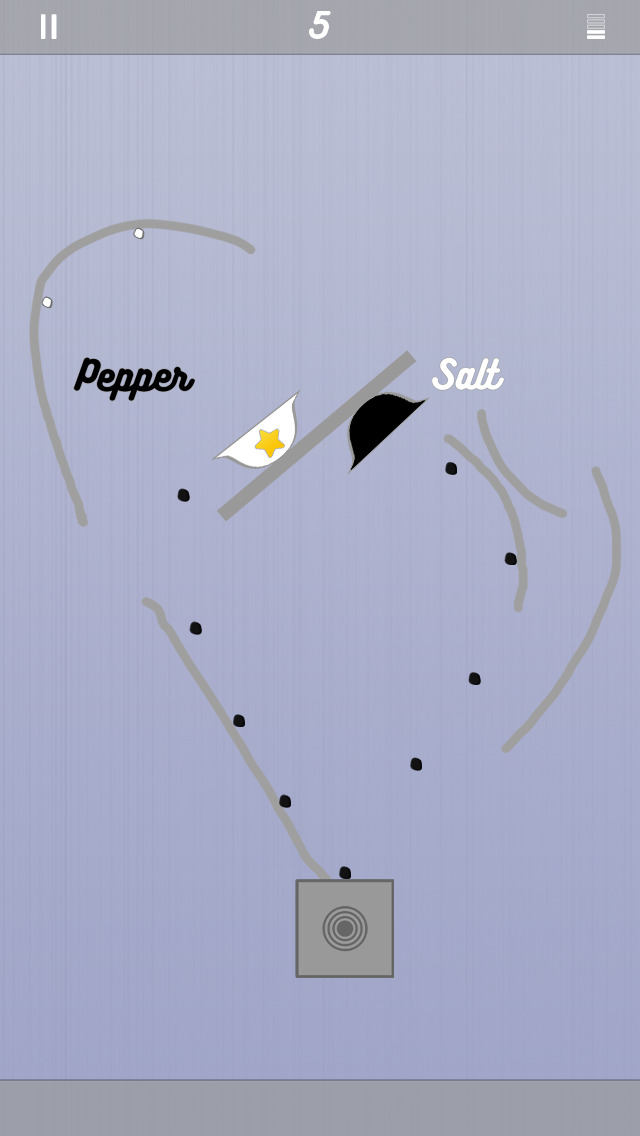 iTunes Description
The second physics game is here, Salt & Pepper 2 is the sequel to last year's popular indie physics game. Salt & Pepper 2 features surreal, strategic drawing gameplay with minimalistic graphics and weird multistage levels for casual gamers.
Forum Thread: Salt & Pepper 2: A Surreal Salty Physics Game (By Appdore, LLC)
---
Sisyphus Job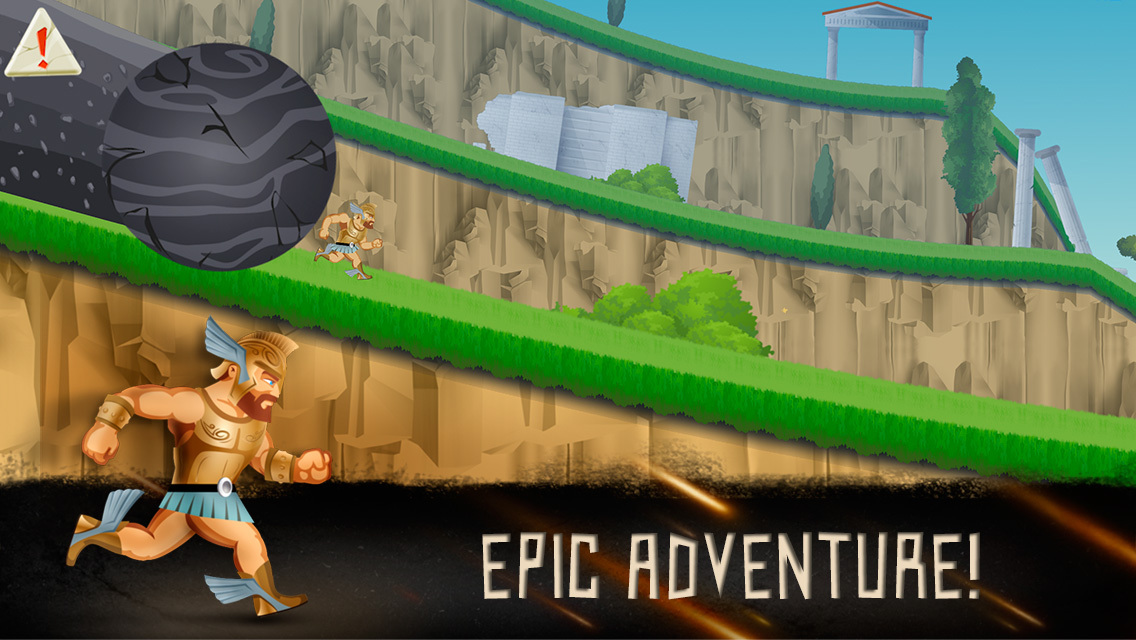 iTunes Description
A thrilling run through ancient Greece!

Be the first to join Sisyphus on his journey and overcome rage of Zeus, King of Gods!

Help Sisyphus escape punishment by running, jumping, sliding and sprinting away from rolling boulder.

Avoid different kind of obstacles that Zeus placed on your path. Ride a Troy Horse or Hang Glider to quickly overcome obstacle or escape rolling boulder. Launch of the catapult and get away!
Forum Thread: Sisyphus Job (by Milos Jakovljevic)
---
Space Miner Wars
iTunes Description
Don't delegate — ANNIHILATE! Take control of your spaceship and discover an infinite universe of treasure, mystery, and danger!

Build your own interstellar city of the future, then fly through space to blast massive asteroids and devious enemies in your quest for fame and fortune. Form Mining Guilds with other players to share the loot, or protect your territory in exciting PvP city attacks.
Forum Thread: Space Miner Wars (by Venan Entertainment, Inc.)
---
STICK KNIGHT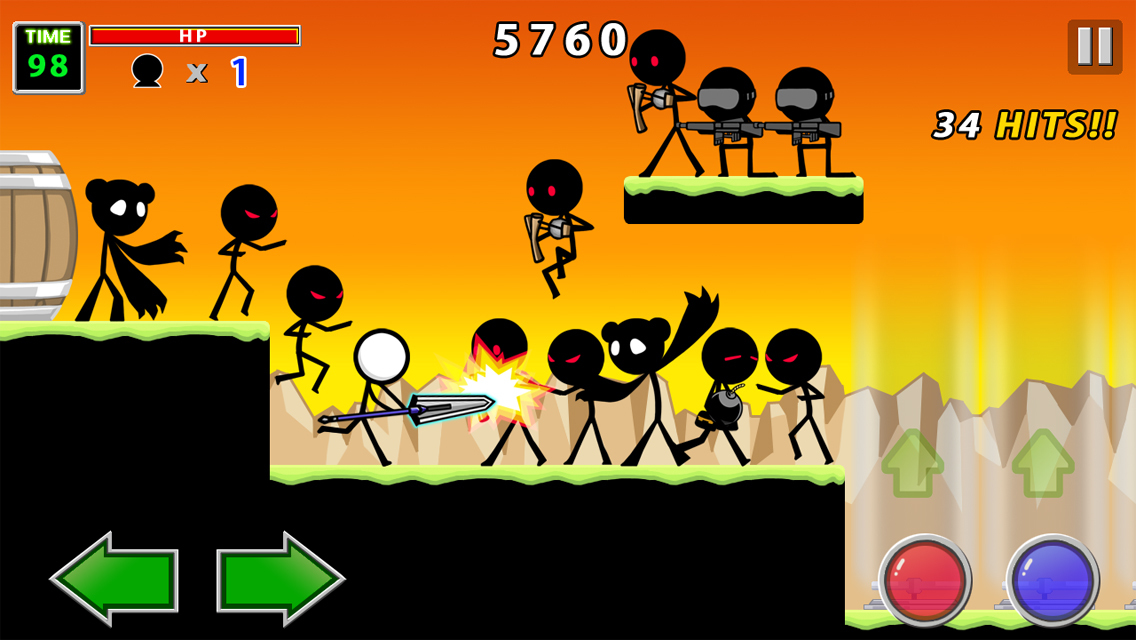 iTunes Description
Prepare for one of the greatest platformers on mobile now for FREE.
Forum Thread: STICK KNIGHT (By Naomic Soft)
---
Super Sharp
iTunes Description
Your finger has never been so sharp! Cut with skill to complete the 120 ingenious physics levels of Super Sharp and become a cut master!
Forum Thread: Super Sharp (by 1Button SARL)
---
The Walking Dead: No Man's Land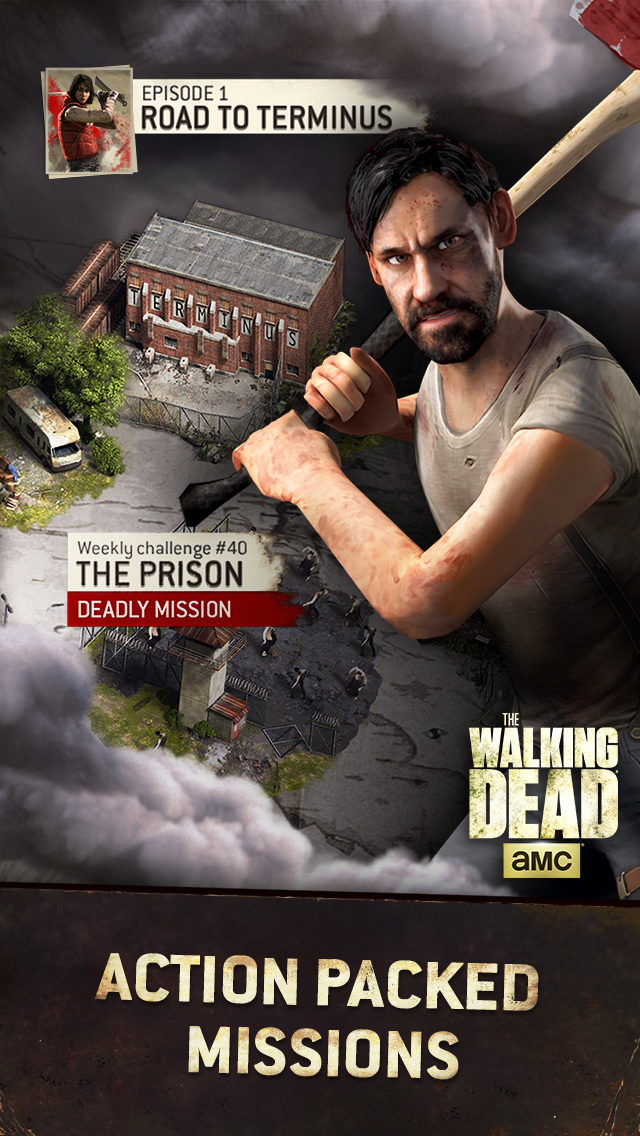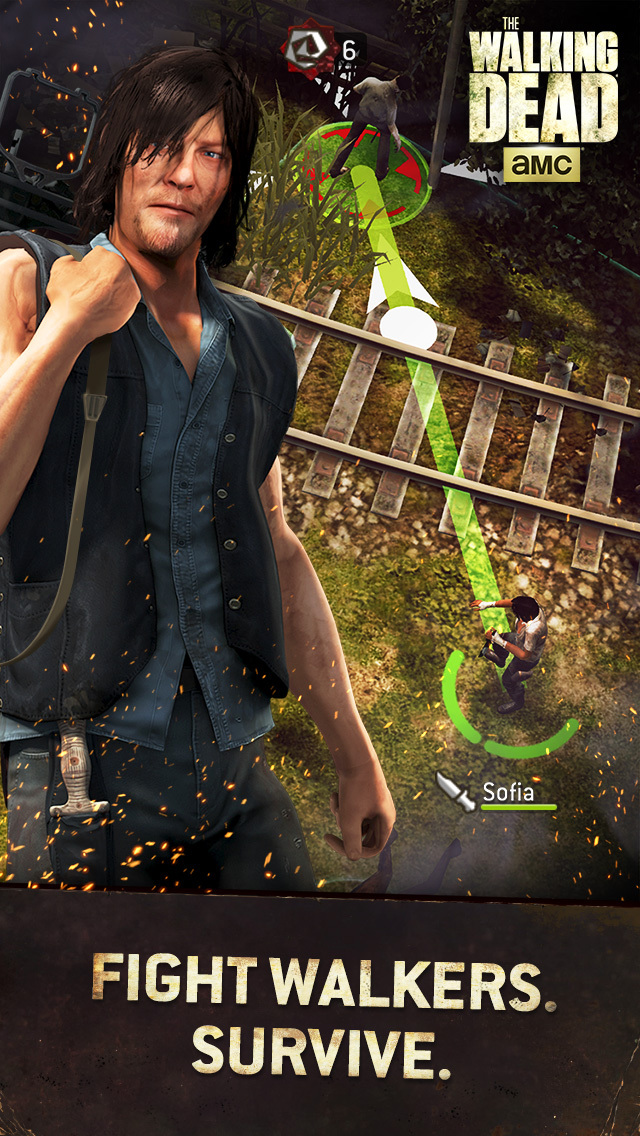 iTunes Description
Stay human and survive in the official mobile game of AMC's The Walking Dead.

Join Daryl Dixon in the fight against the flesh-hungry walkers. Do you have what it takes to stay alive?

The Walking Dead: No Man's Land is a thrilling, action-packed RPG game where tactical choices make a difference between life and death. The one and only, Daryl Dixon, will teach you how to kill and survive – but remember, in the end you are on your own.
Forum Thread: The Walking Dead: No Man's Land (by Next Games Oy)
---
Umbrella Jump
iTunes Description
Have you ever wished you could really fly with your umbrella?

Tap to JUMP and GLIDE through this difficult yet rewarding obstacle course, reach the flag at the end of each tricky level.

You can collect up to 4 stars on each level.

Collect all 4 stars to unlock a new character.
Forum Thread: Umbrella Jump (by Introvert Studios)
---
YAMGUN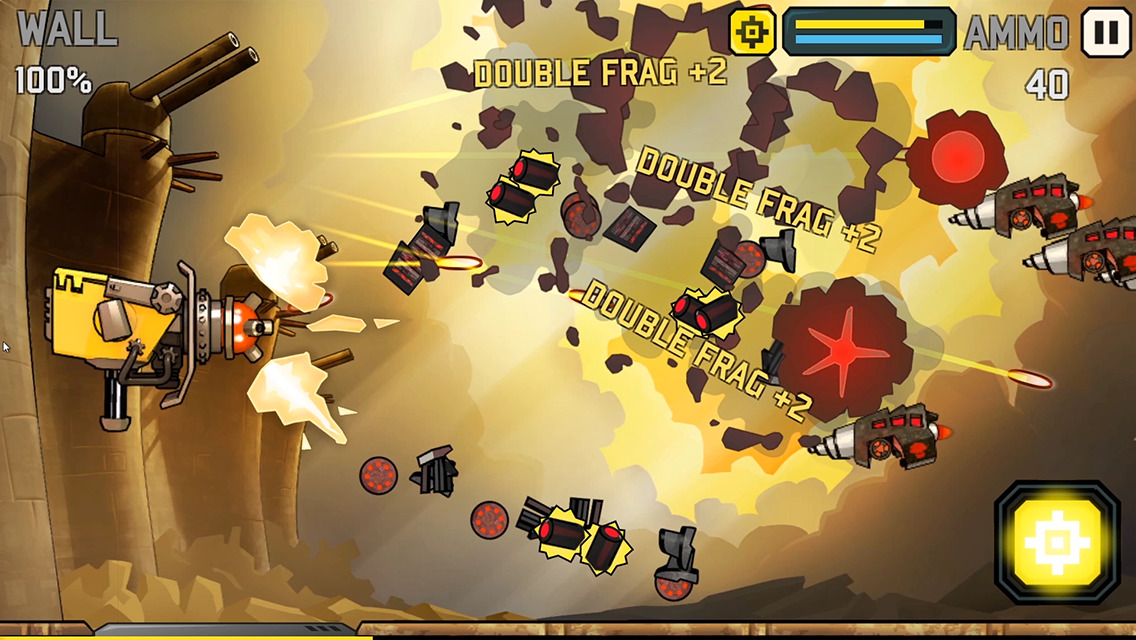 iTunes Description
The invasion has begun!

Protect the walls of the citadel against waves of enemies! But watch out, you will soon run out of ammo… Thankfully, you are able to recycle destroyed enemies into brand new ammunition!

Eradicate the invaders and save the world!
Forum Thread: YAMGUN (by Digital Kingdom)