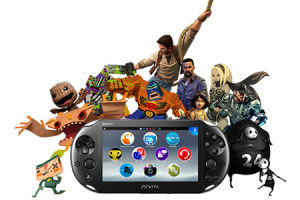 This past weekend was EGX 2015, an annual gaming event put on by Eurogamer in England, and as part of an onstage presentation where he discussed the last 20 years of PlayStation, Sony Computer Entertainment Worldwide Studios president Shuhei Yoshida made some interesting comments in regards to the mobile market and the likelihood of a successor to Sony's PlayStation Vita.
During the Q & A portion of the session, an audience member asked Yoshida about the "future of handheld consoles" and if there might be a PS Vita 2 someday. Yoshida responded that that was a "tough question" and that nowadays people have mobile phones which are "so easy" to play games on, and that most mobile phone games are free. He then stated that while he himself was a huge fan of the Vita personally, the "climate is not healthy" in the handheld console market due to the "huge dominance of mobile gaming." You can check the question and response below.
Yoshida's studio worked directly on the development of the Vita, which is a marvelous piece of hardware that has struggled to gain traction ever since its launches in late 2011 in Japan and early 2012 in North America and Europe. The Vita's woes are enough to make some people incredibly cranky subtweeters. It's a strikingly similar situation to the Vita's predecessor, the PSP, which also was beloved by those who owned it but never found widespread success. Yoshida also notes that, while "touch-based games are fun", having physical analog sticks and buttons "makes things totally different" and because of that he hopes that the culture of playing games on dedicated handheld gaming systems continues. Apparently though, Sony won't be one of the ones helping that culture continue, at least at this point in time.