SomaSim's 1849 ($4.99) saw a new, updated version this week with 1849: Gold Edition ($5.99), which compiles the Nevada Silver expansion and a new post-Gold-Rush expansion in 1865. The original 1849 gets the Gold Edition content for free, but this Gold Edition is a new, all-in-one release with all DLC integrated in the game already. I spoke to Matthew Viglione about 1849 Gold Edition, and to talk about some details regarding their next game, Project Highrise.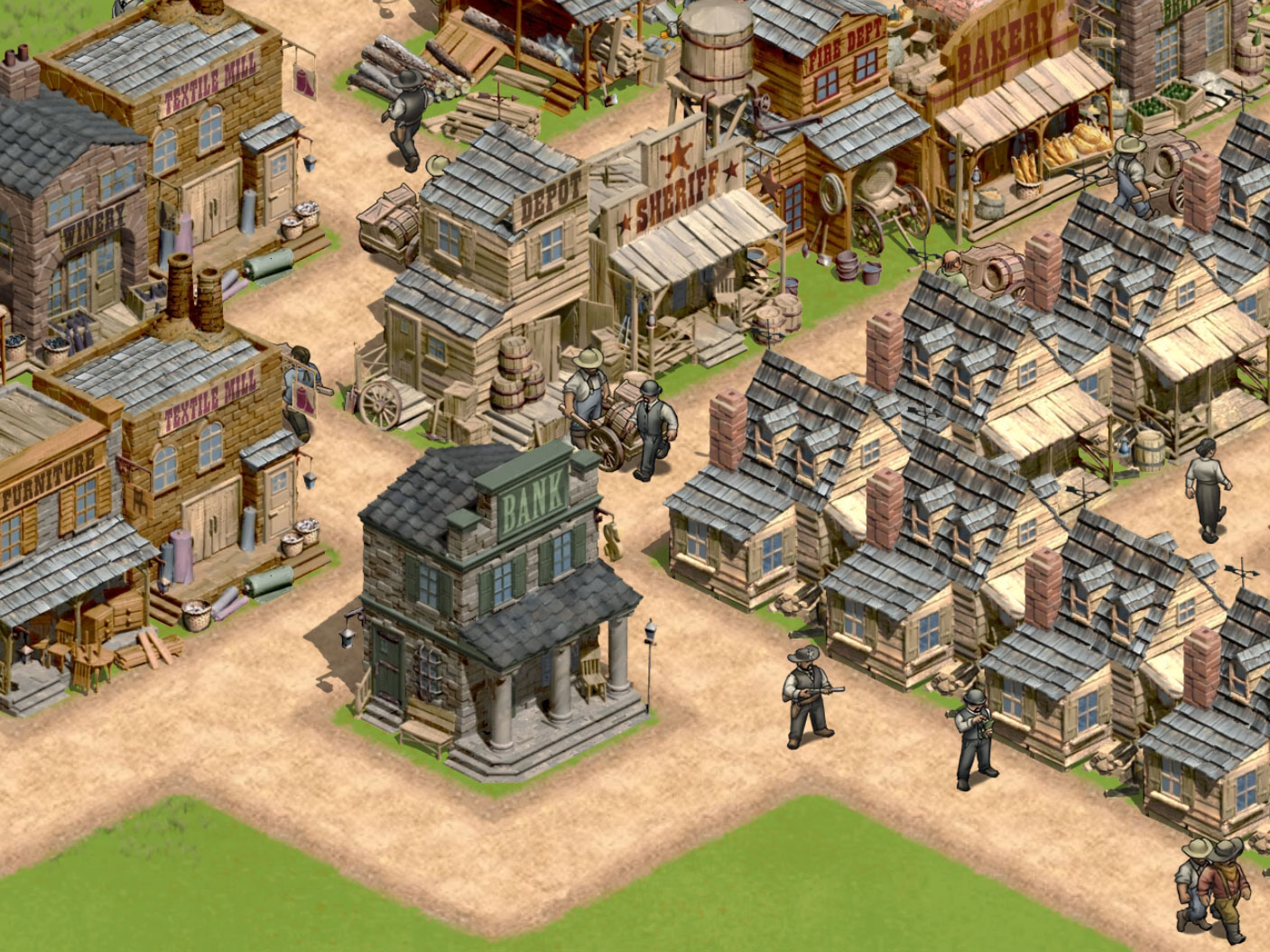 I asked Matthew about why they decided to come back to 1849 with this Gold Edition compilation and epilogue. He said that "It's been about a year since we put out the Nevada Silver DLC, but we've been working on translating the game in the intervening time, so we've also made it available in German, French and Polish. So for us, it doesn't really feel like we've ever stopped working on it."
"But as to the new content, we felt like the story was a little unfinished. In the expansion pack for Nevada, we went along with the history from the California Gold Rush to the Comstock Silver Boom. The Epilogue brings it back to California and puts a bow on the package. The Epilogue deals with the end of the rushes and how you cope with the impending and inevitable demise of the mining economy. It really completes the story of how these rushes for mineral wealth transformed people and the environment."
1849 has been notable for how it's been released simultaneously across mobile and desktop, and multiple OSes on each, all simultaneously. How do you pull this off? And as a paid game on mobile, with a market that's sometimes hostile to mobile developers, how do you handle that? Matthew says "On the mobile side, everything went pretty much swimmingly. Apple and Google both featured us on release. The critical response in the mobile press was very positive. Player response was great. We made a bet that mobile players – and specifically tablet players – were hungry for this kind of a deeper game. We also thought that simulation/strategy games on a tablet would be well received. I think that both of those explicit bets were born out."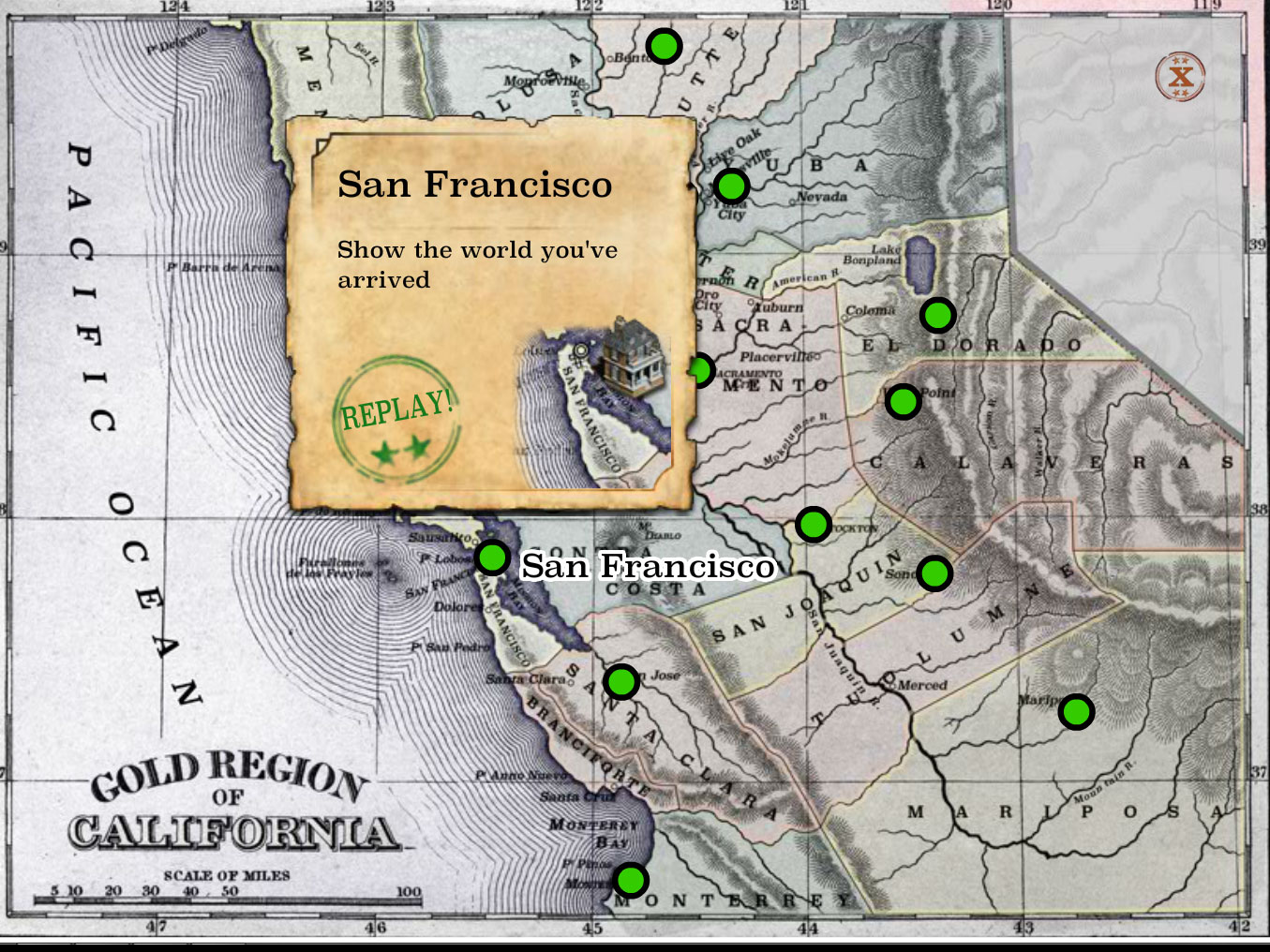 But what about the response from players on desktop? "Now the desktop side, that was a bit rougher. We had to make compromises in terms of UI/UX because of the simultaneous release. So some of the buttons and the experience did (and do) read a bit like it's a mobile port. Which it isn't – we built for both platforms from the first line of code. But there was a small but very vocal subset of players who were upset by a "mobile port". And the different price didn't help. Price anchoring on mobile versus desktop is just a no-win situation. So players saw the different price as us trying to screw the desktop players when in reality we can't charge desktop prices (which we think are fair for a premium game) for a tablet game."
In my estimation, this is a real problem – and one I've railed against before – where developers feel compelled to release games at lower prices on mobile than they are on desktop. For desktop gamers, who are paying more than mobile players for the same game, it's a fair grievance. Matthew says "We spent a lot of time in those first weeks trying to stay ahead of the talk on forums and in comments. It eventually got better as players got beyond the "this is a mobile port" first impression and actually played the game."
"Do we regret the simultaneous launch? I would say 'no'. We learned a lot and were you to ask 'Will you be doing that again?' the answer would also be 'no'."
This isn't a slight against iOS players at all, nor is it necessarily just because they want to establish their next game on desktop first so they can charge more on mobile – there's deeper reasons than that. Matthew says "The iOS players have been awesome. We love all of our players, but when we get emails about bugs or just cold comments, the iOS players always start out by telling us how much they love having a game like this on their iPad – even if they're about to unload about an annoying bug. But given that we planned from day one to launch on all three platforms (desktop, iOS and Android), for us the main differences were just fairly boring process differences when dealing with the platform owners. Every platform needs its own particular version of achievements and leaderboards, every platform has its own requirements, and so on. We would have saved ourselves a lot of last minute coding surprises if we staggered the releases instead of launching on all platforms on the same day!"
How will the development of 1849 affect their next game? Matthew says "In addition to the lessons from the cross platform release, I think there were a couple of lessons. One is technical. We built 1849 in Flash and released it as an Adobe AIR app. Our experience with Flash was good, but it seems that Flash is on the way out as a viable cross-platform environment. So Project Highrise is being developed in Unity."
"The other is to localize before launch. We localized 1849 into German only after launch when we saw strong sales numbers in Germany and realized that they could be stronger. We now sell a lot of games in Germany and Austria. So we need to be ready to go in German (and probably French and Spanish) at launch. Our sales in Germany would probably be even stronger had we released the game in German initially."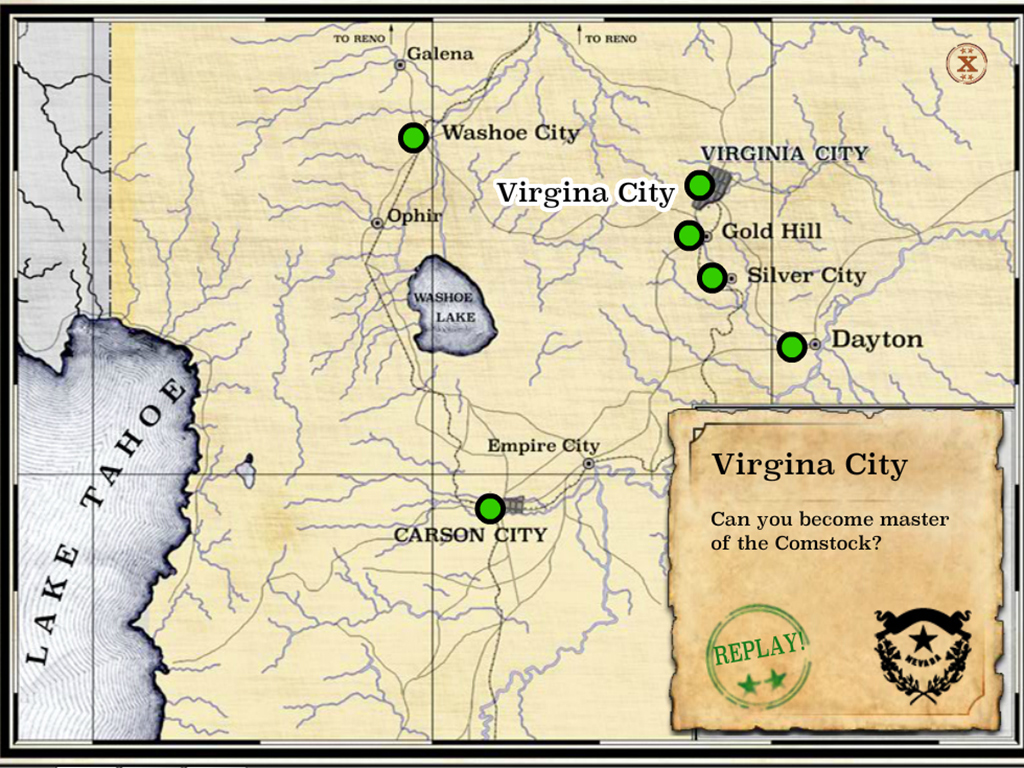 Making a game that works on mobile and desktop is not easy at all, either. "In simulation games, it's crucial to surface the state of the underlying systems and provide the players with a way to easily interact with them. In the desktop world, there's a pretty well established set of conventions when it comes to simulation games. And many of those just don't translate to the touch environment. You can't mouse over an NPC or building for more info. Little buttons optimized for the mouse pointer won't work well for tablet players and will be just entirely unusable on a phone screen. So you either have to compromise or split them entirely into two types of UIs. We tried the compromise route on 1849. We're going to try the split on Project Highrise."
Then there are performance issues when you're dealing with tablets. They have very nice screens but relatively underpowered processors, and we're seeing overall performance at the level of about 1/10th of that of a personal computer. Even then, you can't run a tablet at full power for a long time, because it will quickly drain the battery and potentially overheat. So we've done a lot of work from the very beginning to make sure we're building a super efficient simulation engine. But even so, we still have a lot of work ahead of us to fit this game onto tablets."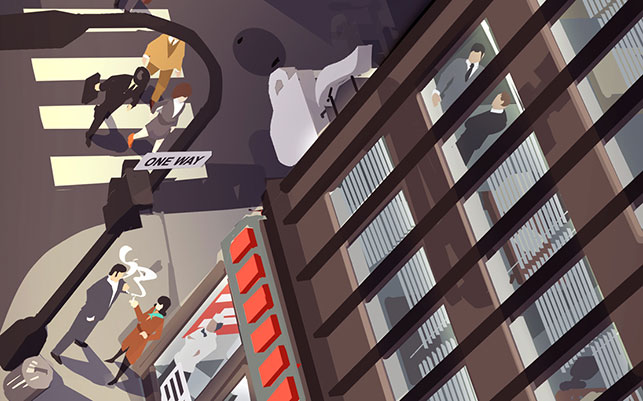 But what about that next game, the aforementioned Project Highrise? It's a simulation game about building and managing a skyscraper. The game has a huge Chicago inspiration – SomaSim is based in Chicago, and the unique architecture of the city is part of why I fell in love with it. Matthew says "We love Chicago and think it's a great place to live and work. And Project Highrise would not look or feel the way it does without Chicago." He warns that a bit of an architectural geek-out is coming in the explanation: "The game is heavily inspired by the high Modernism as best represented (in our opinion) by Mies van der Rohe. Chicago is very much a Mies kind of town – from the IIT campus to Federal Plaza to the IBM building and those fantastic apartment towers on North Lake Shore Drive, you really get the fullest expression of the International Style here in Chicago in a way that no other city has. You've got institutional, commercial, governmental and residential buildings. All in the same style and out of the same mind. They're amazing."
"There's an optimism in those structures. Their strict rationality and adherence to minimalist design principles is fascinating, that 1960s idea that scientific advances and good design can bring us happiness and abundance, and that nothing is unsolvable if we just work hard enough and think through the problems deep enough. You can see this holistic design in something like Mies' Federal Plaza buildings, and how they design not just the space but all of its uses, down to the tiniest details like how seams in granite slabs on the floor align with desk locations, which align with windows, which align with seams in the concrete in the plaza outside. For people who make simulation games, that kind of hyper-rationalistic mentality and design aesthetic is irresistible."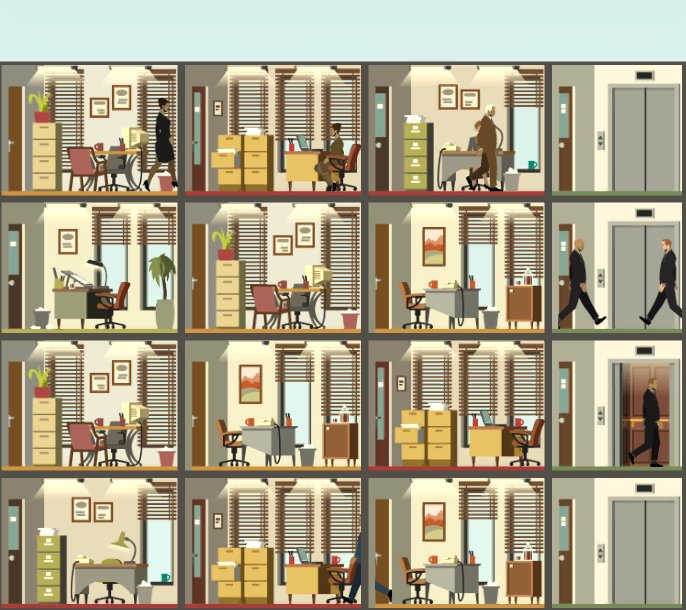 Thanks to Matthew Viglione of SomaSim for his time. 1849: Gold Edition is out now, and Project Highrise is expected in 2016.