Telltale has just released new Game of Thrones (Free) screenshots for upcoming Episode 5, A Nest of Vipers. As you can see, Telltale shows some of the big names in these screenshots, with Tyrion and Cersei proudly manipulating one thing or another. Now, I don't want to try guessing what those screenshots say about the upcoming episode because I would probably spoil it for many of you who haven't played the previous episodes yet. I think, though, that it's not a spoiler to say that people will die, either before or after they are betrayed.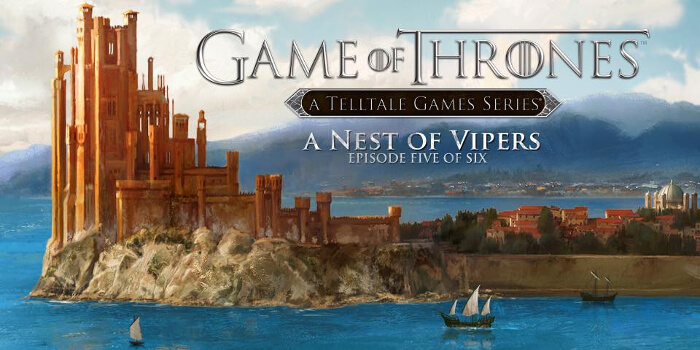 Update: Here's the trailer for "A Nest of Vipers," with a July 23rd mobile release date confirmed.
If you haven't played any of the Game of Thrones episodes yet or you've been holding back because you heard of all the technical issues the first two episodes had, you'll be glad to know that Telltale has been fixing bugs and performance issues ever since the release of Episode Three especially, which likely means that the game should play better on your device now than it did before. Episode 5 will release next week, and then we have only another episode to look forward to, The Ice Dragon. Do you think it will have dragons?