Well, Jared is out of town this week which puts me in charge of wrangling these ridiculously long "Out Now" posts. All of these games were curated from our forums, so if you are expecting a game to be released that isn't in this list, chances are it's just not out yet or no one posted a thread for it. Either way, there's enough awesome new games here to easily keep all of us busy until we meet up at the same time and same place next week. I switched the format around a little bit, because I'm crazy like that, so if it isn't totally clear, the text next to the icons and stuff is just a brief excerpt from the iTunes text.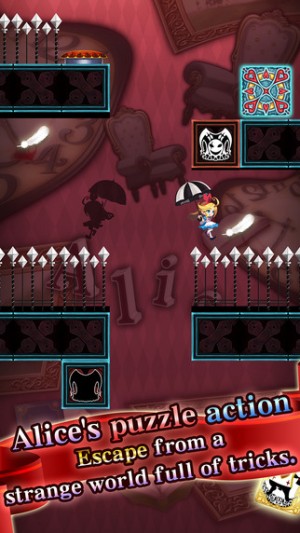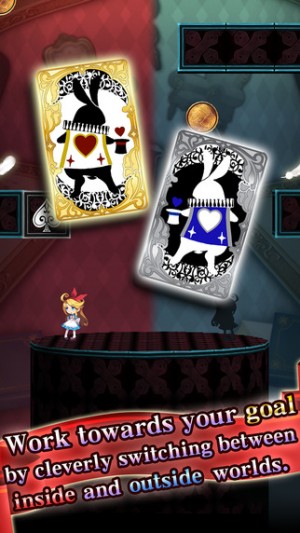 Alice's reversed world, Free Puzzle Action That Reverses The World Like a Mirror – Escape from this strange world by using the magic card that reverses the world. Alice's puzzle action, where the worlds of red and blue interweave! ◆When you flip over the magical card, the world reverses◆ When you flip over the glimmering golden magic card and change it to the silver card… The red world changes to the blue world on the map! Placement of blocks and items are reversed, just like a mirror. Aim to escape and overcome various traps and tricks.
Forum Thread: Alice's reversed world (by GREE, Inc.)
---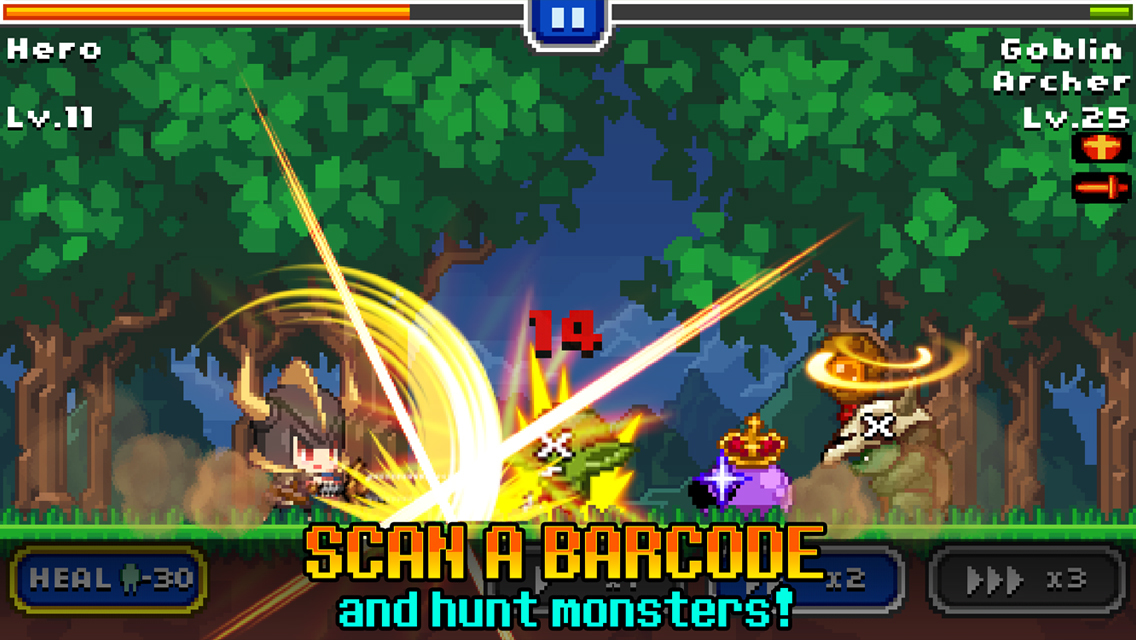 Barcode Knight, $0.99 The sequel to Barcode Kingdom has finally launched!
Teleport to a dungeon by offering a barcode up as a sacrifice to a barcode portal! Let's be a legendary hero of the world!
'Barcodia', the world is made from magic powers, was peaceful and beautiful, but the power of evil hit the world, the land became empty and useless and started infesting with monsters. Barcodians who livelihoods are under threat was decided to hunt monsters for a living. And then one day, they found a portal to a dungeon and built a town around the portal. 'The Barcode town' is one of the town made this way.
Forum Thread: Barcode Knight (by Magic Cube)
---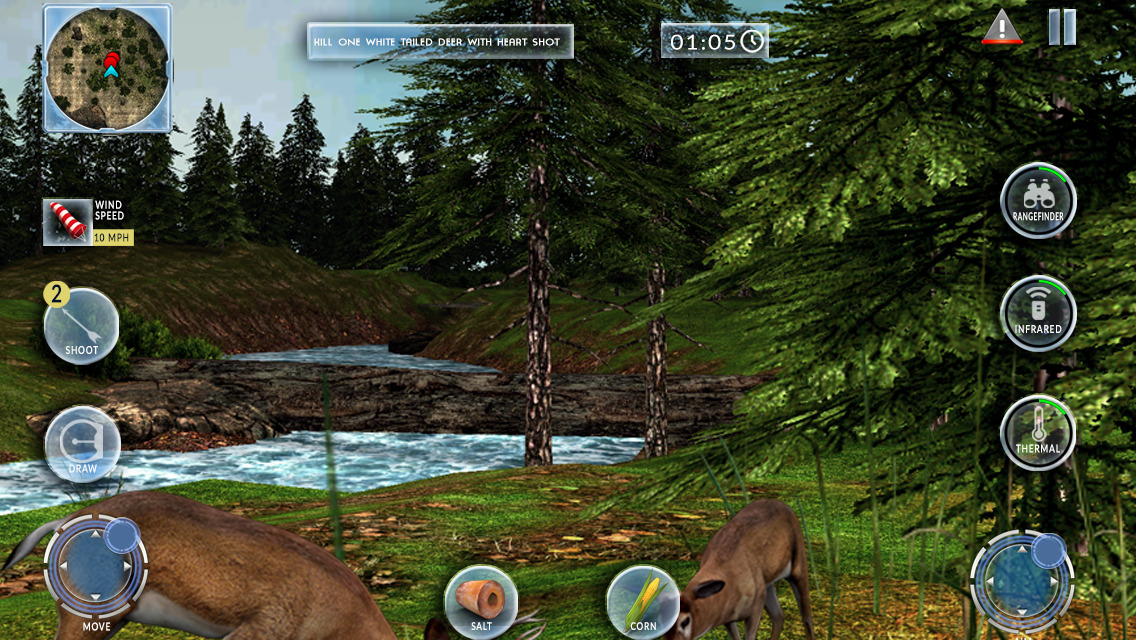 Bow Hunter 2015, Free Bow Hunter 2015 is a realistic simulation of deer hunting with upright bows (and coming soon crossbows) including detailed 3d terrains, stalking hunts, treestand hunts, and regular tournaments with real cash prizes for the winning bowmen.
In the Bow Hunter 2015 simulation, the player can hunt White Tail deer, Mule deer, and Black Tail deer over a larger terrains. Players can stalk their trophies or hunt from tree stands in detailed 3D terrains using all the techniques of real bow hunting including scents, calls, camouflage, special arrows, optics, and powerful bows of the player's choice.
Forum Thread: Bow Hunter 2015 (by iEntertainment Network, Inc.)
---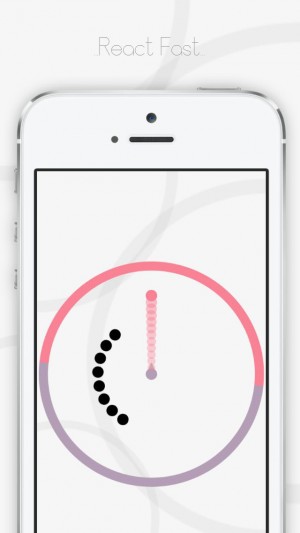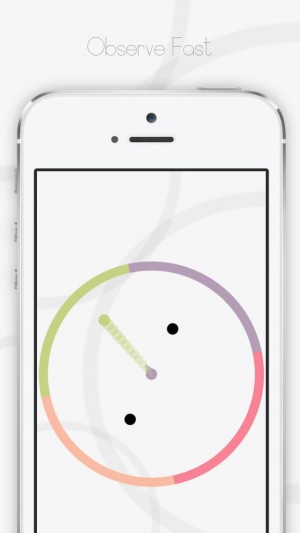 Colorim, Free So simple, yet addictive…
Colorim is the second game in our color series, after Coloround…
Colorim is all about a rim sliced into colors. There is an arrow in the middle with a dot on it's tail. Simply tap the screen to throw that dot to where the arrow points. Do your best to shoot the matching color in the rim but beware of the black dots in between because you should avoid hitting them.
Forum Thread: Colorim (by Klik! Games)
---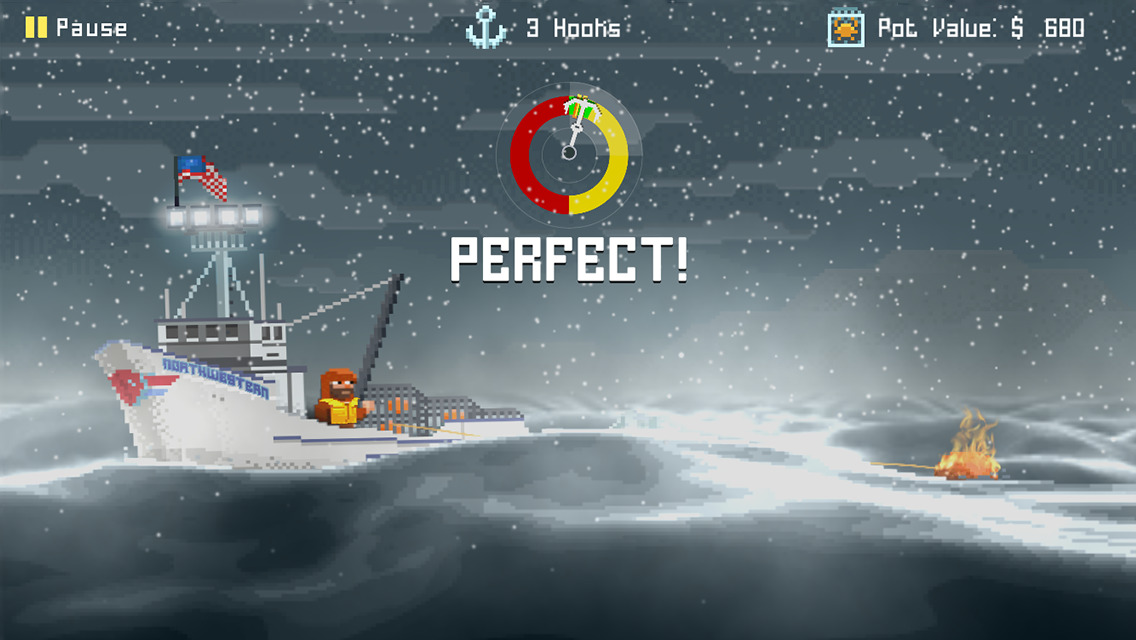 Deadliest Catch: Seas of Fury, Free Survive, Thrive and Protect Your Catch During a Deadly Alaskan Crabbing Season
Become a deckhand on your favorite Deadliest Catch ship during a turbulent and harrowing crab season on the Bering Sea.
Navigate more than 20 levels of increasing difficulty across multiple seasons in this two-phase game that asks you to hook buoys and protect your haul of rare Alaskan crab. Earn currency to upgrade your equipment and advance your earning potential so you can dominate the seas and live to tell the tale of your own Deadliest Catch.
Forum Thread: Deadliest Catch: Seas of Fury (by Tapinator,LLC)
---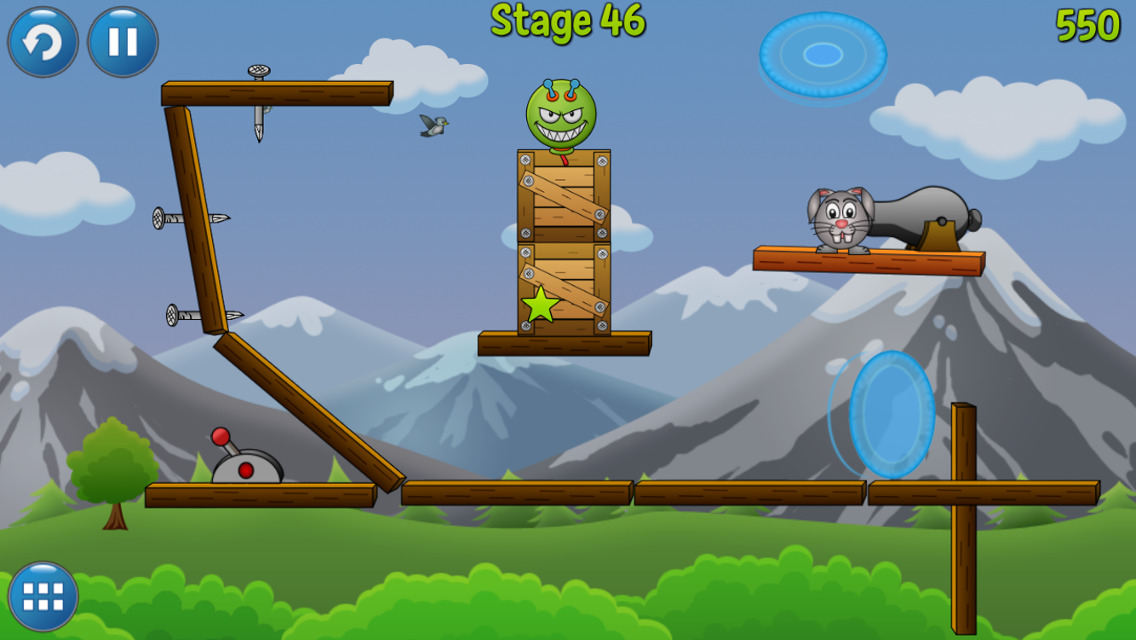 Earth vs Balloons, Free Evil space balloons are about to invade Earth. You and your animal assistants are the world's last line of defense in this crazy physics-based puzzle game.
Pop the mean balloons with nails and shoot them with their own laser guns. Use water cannons, magnets, fans, trampolines, animal cannons and many other tools to overcome the obstacles and challenges.
Collect stars to unlock secret animal assistants.
Forum Thread: Earth vs Balloons (by Mangobile)
---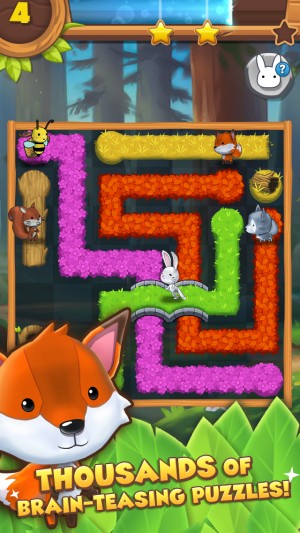 Forest Home, Free Something's gone wrong in the forest! All the animals are lost, and only you can guide them home.
Draw colorful paths that grow right beneath your finger to lead the forest critters to safety. Avoid obstacles, navigate bridges, and collect food in this cute but challenging puzzler. Just watch out for the mischievous goblin!
But brain-bending puzzles are just the start of the fun in Forest Home. There is a host of collectables and achievements to unlock, and with full social media and Game Center integration, you can share the fun with your friends. Compare progress, help them out with tricky puzzles, or take to the leader boards to prove who is the Forest Home master!
Forum Thread: Forest Home (by The Binary Mill)
---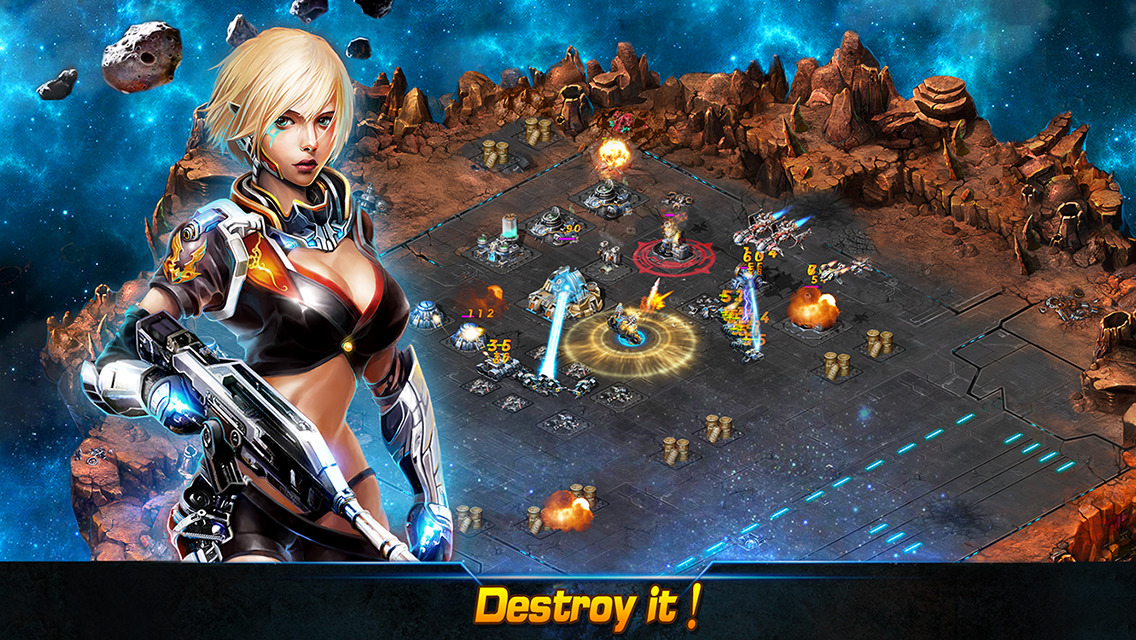 Galaxy Conquest II: Space Wars, Free A revolutionary new strategy game.
Your mission is to build a powerful base, upgrade buildings and train units creating a diverse experience. Factory and Vessel center allow you to build ground and air units for defense and offense. Plus a powerful commander is waiting for your order, and you can upgrade with advanced Mecha and equipments. R&D center enables you to research technologies to improve the strength and attack ability of your units.
Forum Thread: Galaxy Conquest II: Space Wars (By Ricky Yang)
---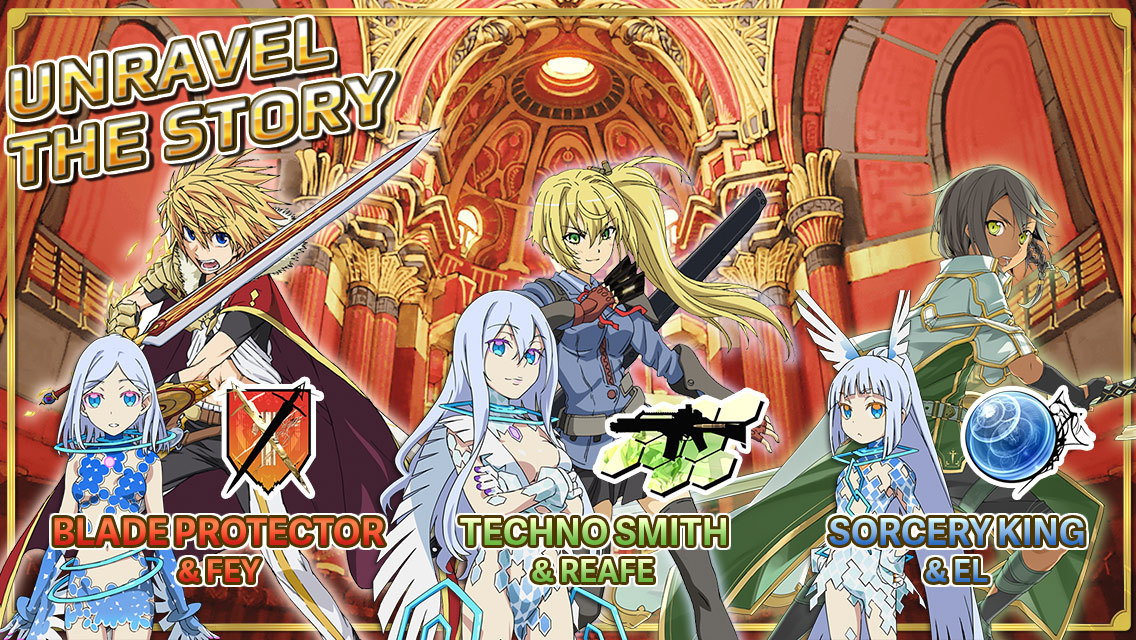 Million Arthur., Free Unravel the story of Million Arthur!
Pull Excalibur from its stone and prove that you are worthy of holding Britain's fate in your hands. Defend the shores of Camelot from invaders across the southern seas. Wield the power of your knights and become a legendary leader. Become the one true King Arthur!
Forum Thread: Million Arthur. (by GAMEVIL)
---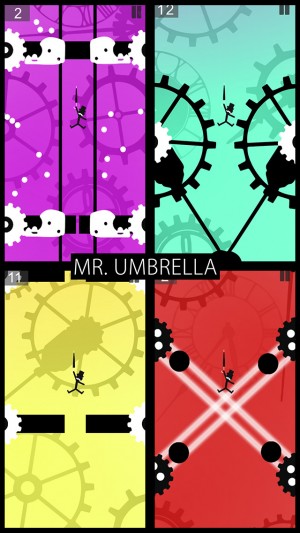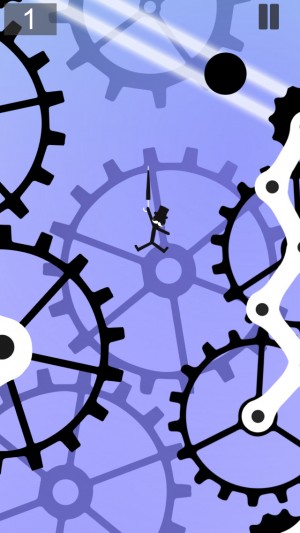 Mr. Umbrella, Free Help Mr. Umbrella navigate his way down the clock tower, avoiding obstacles along the way. Can you make it to the bottom? Features: Simple One-Touch Gameplay, Endless Fun, Beautiful Simplistic Graphics, Compete with Friends and Family with Game Center Leaderboards!
Forum Thread: Mr. Umbrella (by Appsolute Games LLC)
---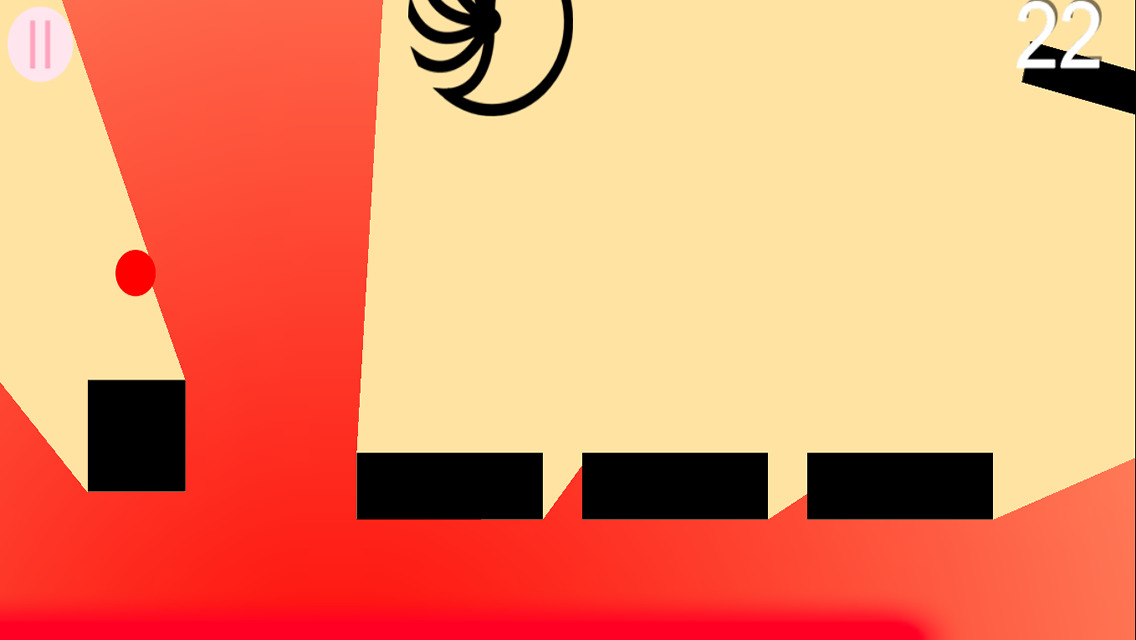 OBLIVION | bounce the line, Free Can you bounce, twist, dart and weave your way beyond Oblivion ?
Exploding with the slightest touch or spinning off to the void below awaits your every move in this World of mayhem. Have you got the skill to avoid being destroyed, squashed, spiked or rammed to Earth ??
Forum Thread: OBLIVION | Bounce the line
---
Octoboy, Free In a valiant act of love, Octoboy enters a giant whale to rescue his soulmate. What he finds is a unique world of aquatic wonders like you have never seen before.
Discover tons of unique enemies: annoying bugs, electric snakes, angry fishes, goofy jellyfishes, magnetic spiders, shooting plants, exploding bombs, and giant bouncy tongues! And they all want you gone… Forever!
Forum Thread: Octoboy (by Believe Games)
---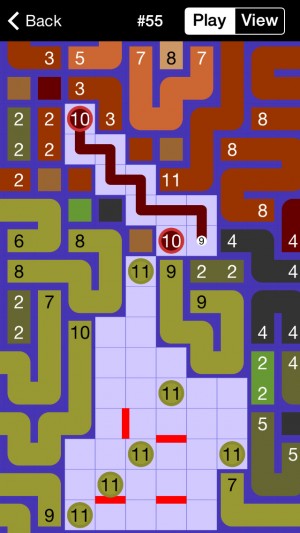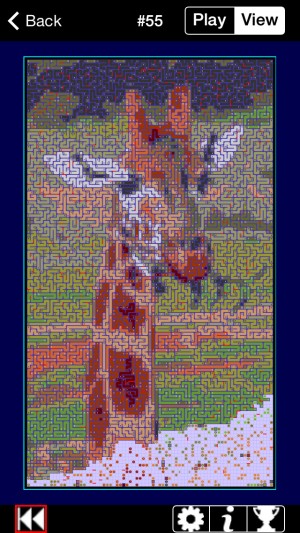 PathPix Max, $3.99 Can't get enough PathPix? Like big challenges? PathPix Max will keep you playing for a LONG time! It includes 102 GIANT-sized puzzles plus a special Art section with 12 art masterpieces for you to solve.
Over 1 million squares of PathPix puzzling pleasure await you here. Easy, Medium and Hard areas in every puzzle. Images from around the world and wise or witty quotes will reward your correct solutions. These puzzles are BIG! Puzzles range in size from 7360 squares (46×160) to 15,540 squares (140×111), with an average size around 10,000 squares (100×100). Each puzzle is a giant canvas – puzzle your way through it to paint the finished picture.
Forum Thread: PathPix Max (by Kris Pixton)
---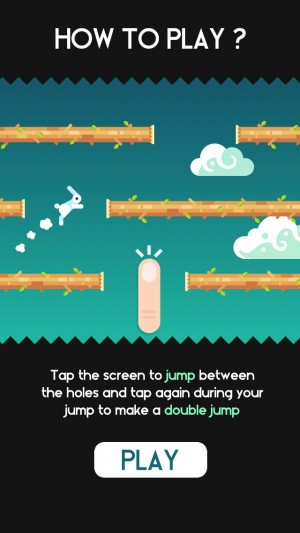 Rabbit Jump, Free Make the little rabbit jump through the holes without hitting the branches, go as high as you can!
What is your best score?
Forum Thread: Rabbit Jump (by Ketchapp)
---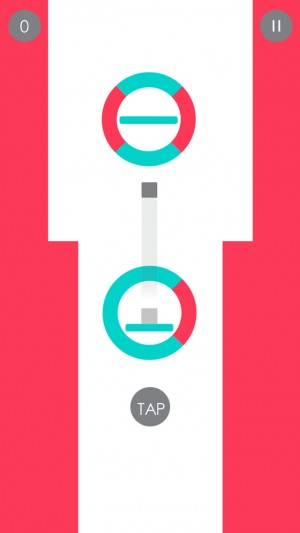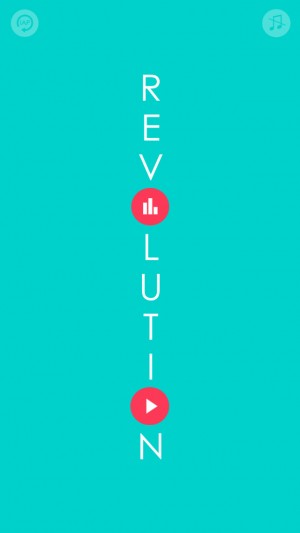 Revolution - The New Cycle, Free Tap your way up through each spinning ring avoiding red to gain a point.
Oh, and don't wait too long or the walls will crush you.
You will need fast reactions and nerves of steel!
How far can you go?
Forum Thread: Revolution ■ (by Bulkypix)
---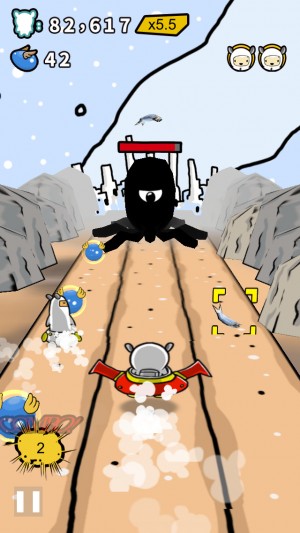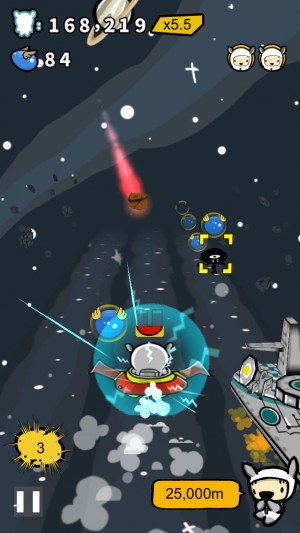 Space Cupcake, Free Combines CC with pedometer chip. The pedometer chip sends data to your phone via Bluetooth 4.0, which can then be converted into energy for your spaceship via the Energy Center (If you don't have CC, you can use your phone's pedometer function to accumulate energy).
Various items, equipment, levels, and Karaoke experiences provide more parkour fun, giving you the ultimate energy building experience!
Forum Thread: Space Cupcake (by WHALE PARTY CO., LTD.)
---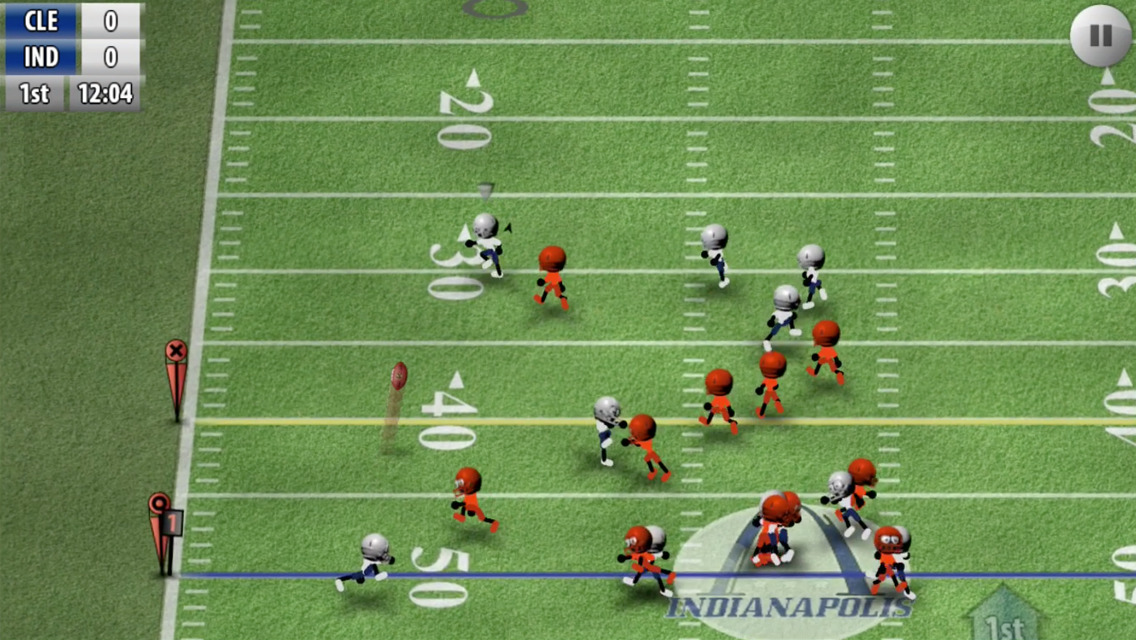 Stickman Football, Free American Football!, designed in a way you never played it before. Be part of the action, be the Quaterback, control your player directly. Tired of just choosing moves from the playbook? Meet Stickman Football, play and directly control your favorite hero in every detail, tackle, pass, run or trick the defenders while going for your first touchdown!
Stickman Football finally joins the well known Stickman Sports game collection consisting of Stickman Soccer, Stickman Soccer 2014, Stickman Tennis, Stickman Tennis 2015, Stickman Basketball and Stickman Ice Hockey.
Forum Thread: Stickman Football (by Djinnworks)
---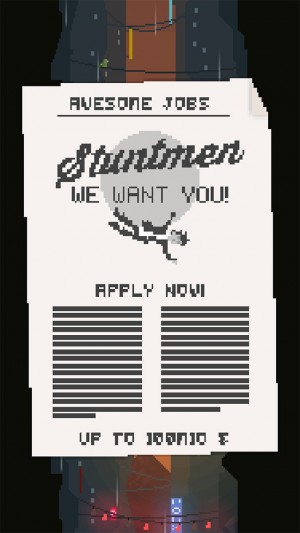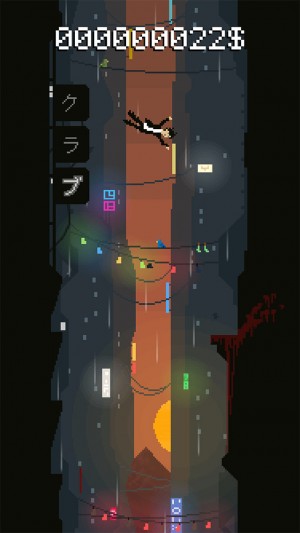 Stuntman Stuart, Free Dear awesome film production company, my name is Stuart and I am interested in working as a stuntman for your next movie "Falling in Tokyo".
Pay what you want for this unique pixe-art game. No ads. No freemium. No goats. Just buy us a "slice of pizza" if you like our game!
Forum Thread: Stuntman Stuart (by Zeichenkraftwerk Jeutter, Schaller, Staeger GbR)
---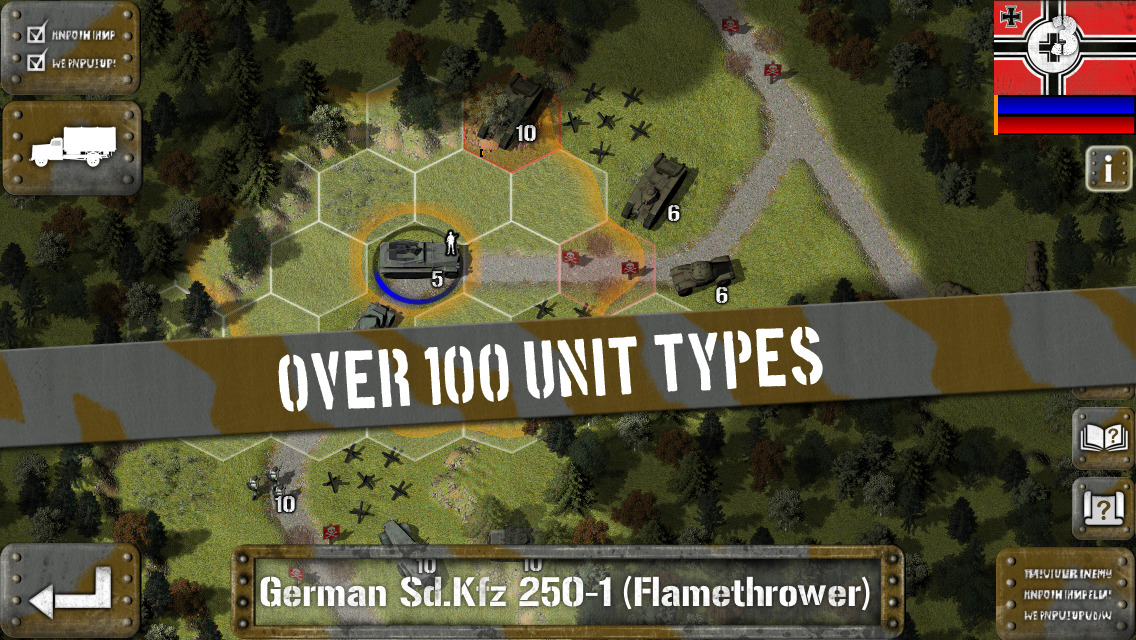 Tank Battle: Blitzkrieg, $2.99 'Tank Battle: Blitzkrieg!' recreates the first battles of World War II. On 1st September 1939 the German army marched into Poland, two weeks later the Soviets also invaded and the Polish army was crushed by 6th October. Over the coming months the Germans expanded their grip on Europe with further invasions of Denmark and Norway.
On 10th May 1940 the Battle of France began after the German army entered the low countries of Belgium, Holland and Luxembourg. Within weeks the French army was forced to surrender and the British army had retreated at Dunkirk.
Forum Thread: Tank Battle: Blitzkrieg (by HexWar Games Ltd)
---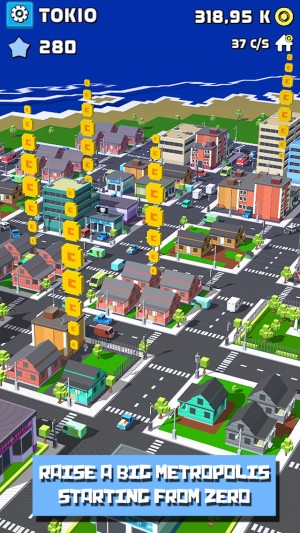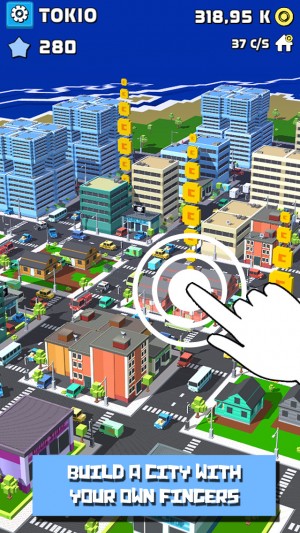 Tap City: Building genius, Free Get ready to be part of the city revolution with Tap City!
Prove your building skills with the stunning tap adventure through the most emblematic cities in the world. Start from a scratch with a quiet residential neighbourhood, and reach the summit building the most impressive skyline that humankind has ever seen.
Progressing in our hard world has evolved to an amusing journey. Don't worry about aggressive rival strategies and focus on delighting yourself with the awesomeness of your streets.
Forum Thread: Tap City: Building genius (by U-Play Online)
---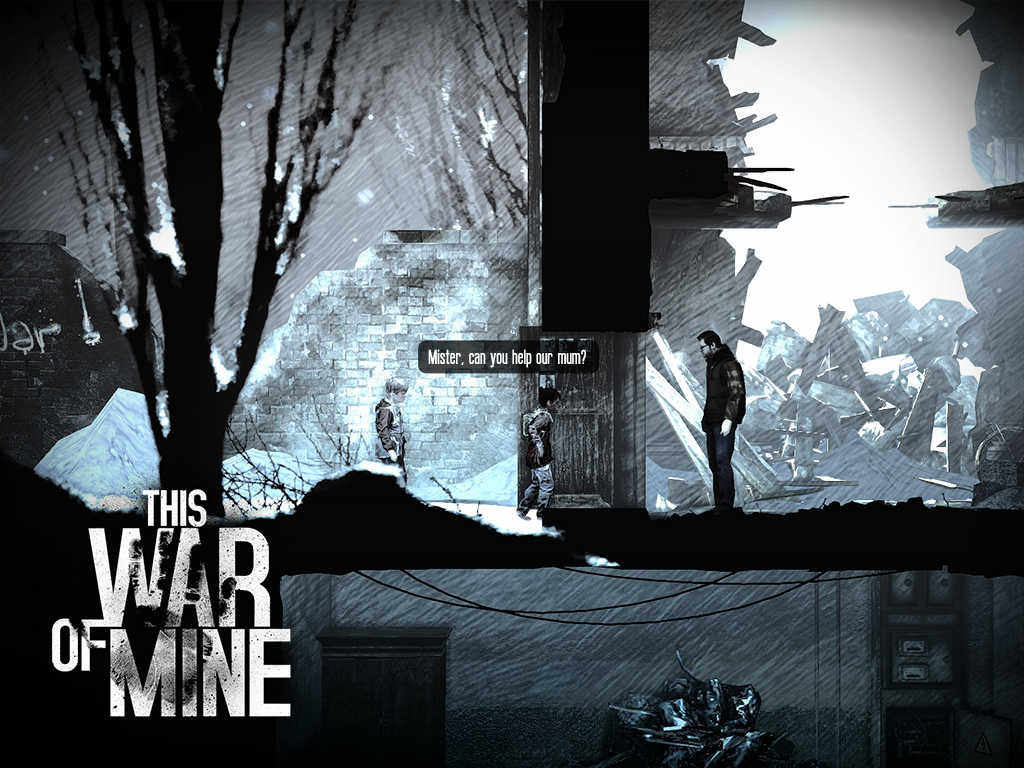 This War of Mine, $1.99 In This War Of Mine you do not play as an elite soldier, rather a group of civilians trying to survive in a besieged city; struggling with lack of food, medicine and constant danger from snipers and hostile scavengers. The game provides an experience of war seen from an entirely new angle.
The pace of This War of Mine is imposed by the day and night cycle. During the day snipers outside stop you from leaving your refuge, so you need to focus on maintaining your hideout: crafting, trading and taking care of your survivors. At night, take one of your civilians on a mission to scavenge through a set of unique locations for items that will help you stay alive.
Forum Thread: This War of Mine (by 11 bit studios s.a.)
---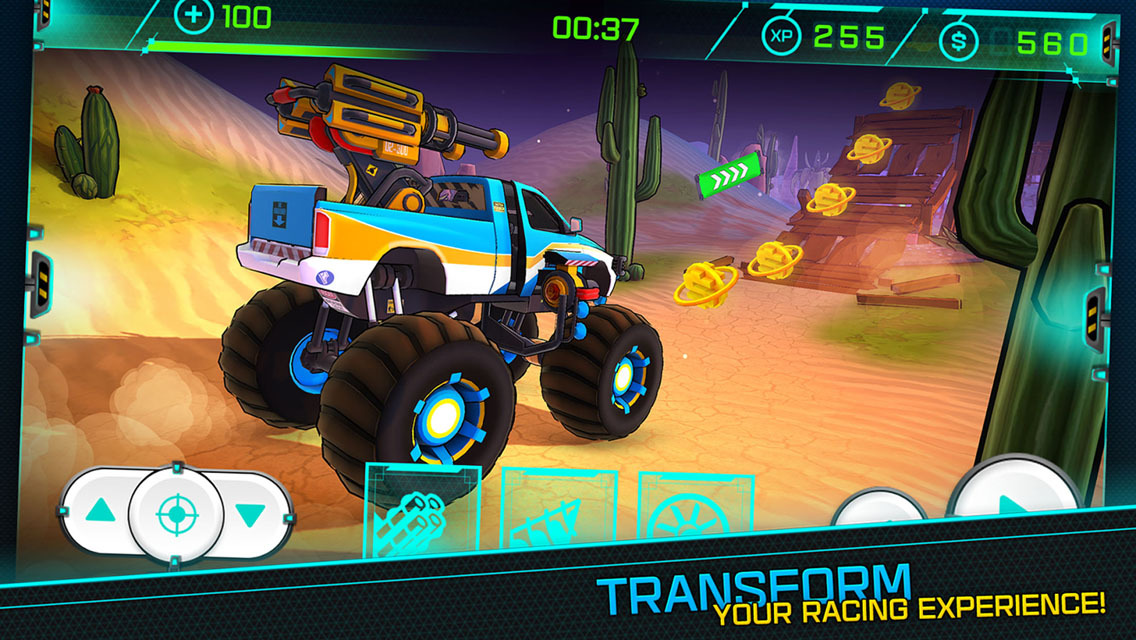 Trucksform - Offroad 3D Bigfoot Endless Racing, Free Trucksform is unlike any other truck racing game you've ever played. Drive, shoot and fly in your four incredible machines and transform your whole racing experience… The Earth is about to explode and Dr. Brainz needs your help. Take a seat in your advanced off-road transforming truck and tackle some of the most difficult terrains to gather the necessary artifacts needed to build the Magma Stabilizing Machine.
Forum Thread: Trucksform (by NuOxygen)
---
Warhammer 40,000: Deathwatch - Tyranid Invasion, $1.99 Command your ultimate team of elite Space Marines.
Warhammer 40,000: Deathwatch: Tyranid Invasion is a turn-based strategy game, set on the edge of Imperial space, where your Space Marines will take on the Tyranids in a series of tactical engagements. From war ravaged cities, to the insides of Tyranid bio-ships, the missions will see your Kill Team rise in strength and skill as you face ever greater threats and peril.
Forum Thread: Warhammer 40,000: Deathwatch – Tyranid Invasion (by Rodeo Games)
---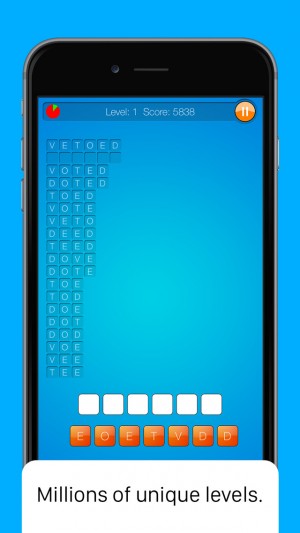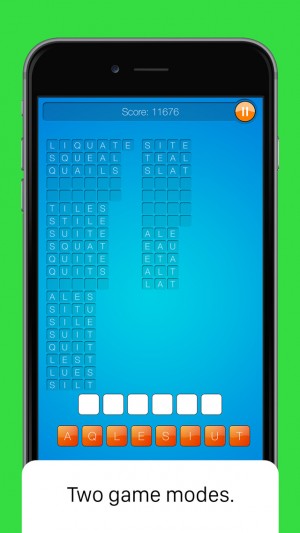 Wurds, Free Think you have seen it all when it comes to word games? Think again. Wurds is an addictive, unique anagram game that you can play for years to come. Unlike other word games, Wurds creates its own levels. So you will never run out of games or have to buy expansion packs.
Create enough words to fill the board from the letter tiles you are given before running out of time to advance through the levels. Or kick back, relax and play an unlimited game with no time limit.
Forum Thread: Wurds – Free word making anagram game with millions of unique levels.