Hello everyone, and welcome to the week! It's time once again for our look back at the noteworthy updates of the last seven days. It's a big bunch this week, with some of the hugest names in the App Store representing. Of course, you can keep an eye out for updates yourself using AppShopper Social (Free), the watchlist in the TouchArcade App (Free), or by participating in the TouchArcade forums, but this weekly summary is here to fill in the things you might have missed. Let's dig in!
Anodia 2, Free Let's kick things off with Anodia 2, the free-to-play sequel to an unusual brick-breaker. The new update adds 10 new levels, improves multi-touch support, makes a number of improvements to the UI, and checks off some other tweaks and bug-fixes.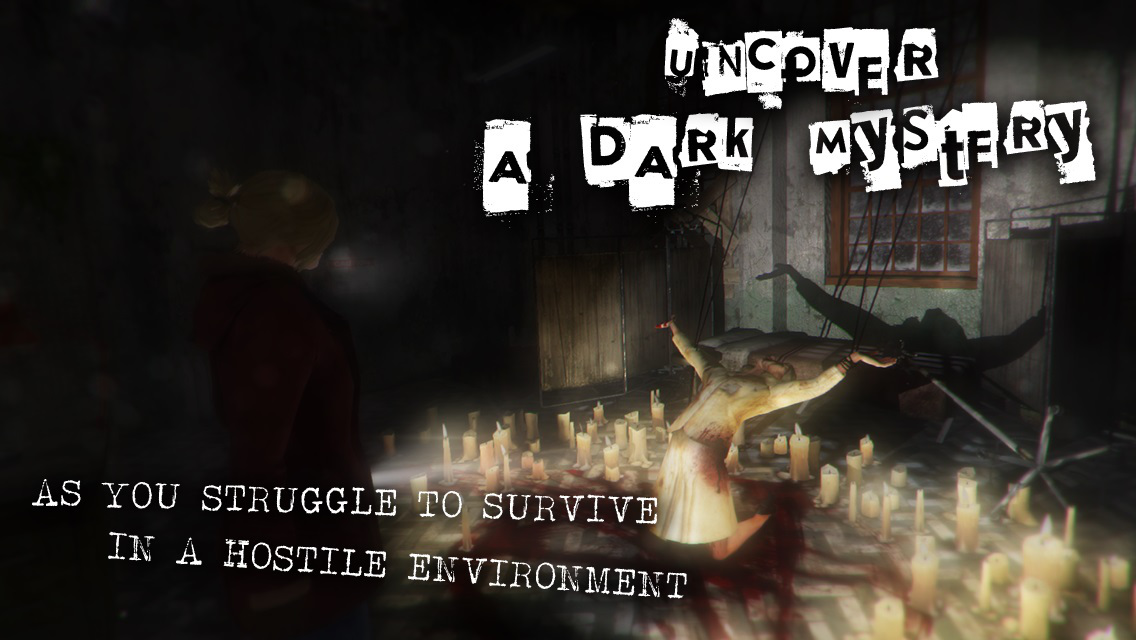 Forgotten Memories, $3.99 Forgotten Memories actually got two updates since last week's article, but the second was mostly addressing issues with the first. The first one was a very big one, making huge changes to both difficulty modes to make the game a bit easier to get through. Just in case that chafes you, they also added a hard mode for those who want a tougher challenge out of the game. The developers also fixed a number of other little issues. I'd say if you didn't care for the launch version, it's probably worth checking in on the game now.
SuperPro Snowboarding, Free Okay, it might be a bit out of season for the Northern Hemisphere, but that's not stopping SuperPro Snowboarding from getting its biggest update yet. This version adds multiplayer to the mix, allowing you to send challenges to other players and compete for the best scores. There's a new grab system with six new grabs, a new power-up system, daily challenges, some new boards and outfits, one new rider, and iPhone 6 family support. The only downside? I'm pretty sure this one's officially gone free-to-play, with the store prices adjusted appropriately and incentivized video ads.
FINAL FANTASY Record Keeper, Free This update finally catches up the English Record Keeper's basic options to where they were at in the Japanese version when 2015 started. You can now adjust the battle speed, add and use other players' characters, and break the level 50 cap. There are also quests you can complete to earn special rewards including characters from past events. Also awesome is the ability to check the boss and see their weakness before you enter the dungeon. I'd call this version officially civilized now.
Siralim (RPG / Roguelike), Free The update pace on this game has been even more ridiculous than usual of late. This time around, the Sigil system, the Arena, the Library, and the Pocket Dumpling all got big overhauls. While they were at it, the developer also rebalanced the entire list of spells and fixed some bugs and stability issues.
Trulon, $4.99 Trulon is a pretty fun RPG with an interesting card battle system, but its release version definitely had some tough spots where you could potentially box yourself in. This version seems to address that, adding exits before random battles and dropping a bunch of extra mana refill points and Dolorum orbs around the world. As much fun as I have bashing my head against a near-hopeless situation, I think the game is now better for people in general.
Family Guy The Quest for Stuff, Free So how do you follow up a really cool Star Trek update complete with tons of celebrity cameos and a whole new area based on the Enterprise ship? Well, I guess you do a mafia/Godfather thing. Don Corleone comes to Quahog in this update, and Peter's going to have to deal with the fallout. On the positive side of things, vertical stripes have a wonderful slimming effect on Peter's physique.
Heroes and Castles 2 Premium, $1.99 Foursaken released a really big update for Heroes And Castles 2. It contains many fixes and adjustments based on player feedback. There are new campaign waves and a new PvP-only unit. They've also done a rebalancing pass, improved animations and hit detection, and made it so that enemies get stronger after you clear the game. There are many other aspects to this update, so feel free to hit the notes for a full list.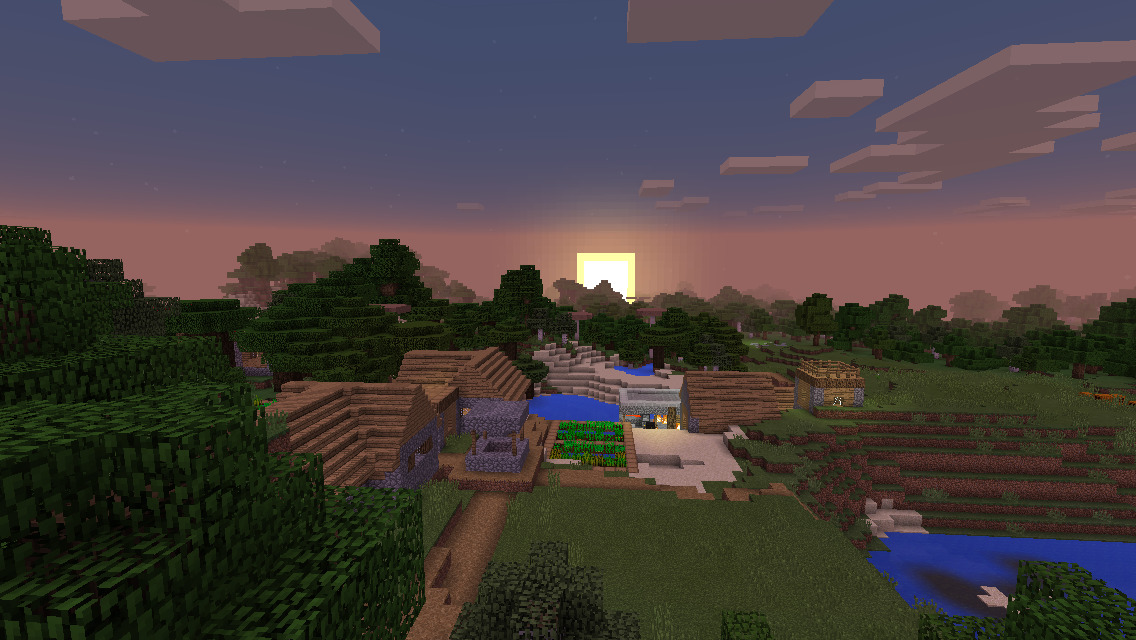 Minecraft, $6.99 You probably haven't heard of this game, but it has a small and dedicated following who like to hear about its updates, so here it is. The big news in this version is the addition of custom skins, some of which are free, some of which are not. You can build a boat now, though you don't have to, like in other games. Also added: fishing, squids, cave spiders, bats, the removal of Jesus chickens, the removal of immaculate conception in animals, the removal of self-immolation in Creative mode, and the addition of super curative properties to milk. It does a body good.
DEAD TRIGGER 2: Zombie Games, Free It's summer update time, and that means… well, let's check it out. Ah, okay, here we are. That means M.A.D. Virus European tournaments, performance improvements, a new rewards system, and added regions for said tournaments. A few bug fixes and other tweaks, and you've got your seasonal update. Enjoy!
Pyramid Solitaire Saga, Free A new episode with 20 new levels and a new obstacle type in the form of Jungle Cards. Sounds fun, but what's the story? Helena and Kingsley have apparently made it to the top of the rice plateaus, and what they find there will literally make your jaw drop. What happens next blew my mind. They find an ancient village next to a beautiful blue lake, and somehow surmise that the people of this long-dead civilization had the power to control water. Whaaaat? For somehow working Hydro-Man into a solitaire game, I'm going to award this one the coveted Update Mondays Most Spider-Mans Of The Week award. Enjoy the celebratory metaphorical vermouth, King!
Subway Surfers, Free Perhaps I'm wrong, but I could swear Subway Surfers has been to Venice before on its World Tour. I mean, I guess there are only so many places to go. It's not like they're going to travel to Winnipeg or something like that. Anyway, enjoy surfing the totally real subways of Venice with new character Marco the Boat Boy, and pick up the new Gondola board while you can.
WRC The Official Game, $3.99 While I like arcade racing games a lot, I'm not a huge fan of the more realistic examples of the genre. My one concession would be rally racing, which I think is the cat's pajamas. I was pretty excited for WRC before it came out, but it definitely had some issues. The new update adds a brake hand button so that players can hopefully get a better handle on things. A new drive mode makes the scene as well. The developers have also added some new settings and enhancements to the existing driving modes, and fixed some bugs. We'll have to see how things go from here, I suppose.
Crusaders Quest, Free The story of this update is a handful of new legendary heroes and a new ancient dungeon to challenge. The heroes are Rochefort, Teresa, Cano, and Roland, which all sound like reasonable enough names for champions. You can find them in Road of Rage and Road of Void dungeons, and I'm not touching the name of that first one with a ten-foot pole. Some fruit is too low-hanging even for me. The other new dungeon is an honor dungeon, allowing you to rack up some honor.
Snake Rewind, Free A little while ago, a legend of the mobile scene returned, and much like the legendary return of Pong in the PlayStation 1 era, it didn't go too well. A big part of the problem was in the controls, which just weren't precise enough for the tricky gameplay. The developers heard the feedback and have come back with this new version. It adds new control options, refines the existing ones, and gives you new ways to earn free fruit. If you gave up on this version before, you might want to check it out now. I think it plays pretty much perfectly.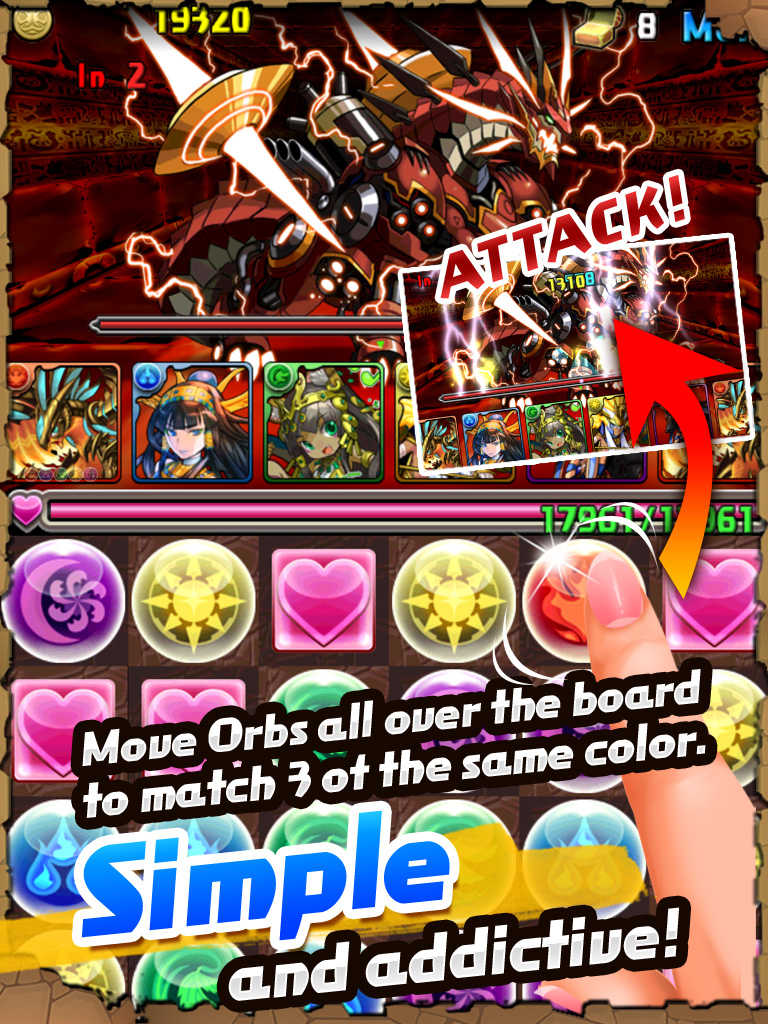 Puzzle & Dragons (English), Free Okay, so every social RPG has a friend system like the one in Puzzle & Dragons now. It's time to kick it up to the next level with the new Best Friend system. Yes, it appears that PAD Drama could possibly be a thing now. You can also name your teams now, so those old novelty Metal Band Name dice can come out of retirement. There are also a couple of tweaks to the interface, including showing you the post-fusion level of a monster from the fusion screen. Finally, there's a new Endless Corridors dungeon to challenge.
Mini Motor Racing WRT, Free I think this one might be the controversial update of the week. Mini Motor Racing WRT has a new tier of cars. You can also level up and evolve your cars beyond their caps. The problem is that the six-star tier is pretty much required to be competitive, and getting one requires sacrificing a topped-out five-star car for a random chance at a six. It's going over like a lead balloon with the existing fans, and its rating on the App Store is tanking as a result. Should be interesting to see how or even if The Binary Mill addresses this.
Epic Eric, $0.99 I'm not sure how epic this game is, but it sure is a heck of a lot of fun. The new update adds 15 tough levels that introduce a few new gameplay mechanics. Character animations have gotten another pass and the new ones look great. The developer have also made a few UI improvements and fixed some bugs and glitches. You can listen to your own audio now while you play, which is pretty awesome.
rymdkapsel, $3.99 It's been a while, but the superb strategy game rymdkapsel has gotten a pretty serious update. There are two new game modes to play, four new monoliths, a bunch of new achievements, and the old bread and butter of updates, bug fixes and performance enhancements. Definitely worth taking another plunge into if you haven't played it in a while.
Bean Dreams, $2.99 Bean Dreams started as a great game, but the significant free updates since its release have pushed into, like, super-great. Or something. I don't know, I'm tired, friends. The important thing is, there are three new islands in the game. Head on back to the Marble Mountains, the Fun Factory, and the Dungeon of Dreams to check them out. The Marble Mountains levels include a returning element from the first game, trampolines. I hope I don't need to tell you how awesome that is!
WWE Immortals, Free The somewhat sparse line-up of WWE Immortals gets a little bit better with the latest update. Stephanie McMahon and Dean Ambrose both make the scene in a couple of different varieties. They'll be distributed via challenges in the future, but if you can't wait, you can splurge some real money for packs that include them to the tune of $19.99 each. Um, I think I'll just wait, thanks.
Plants vs. Zombiesâ"¢ 2, Free This update adds the first part of the Lost City, giving you 16 new levels to play with 10 new zombies, 4 new plants, and a few new special tricks like Gold Tiles that produce sun. All that, and new quests! One good thing about the series going free-to-play is that there seems to be a ton of post-release content this time around. You have to look at the sunny side of life, friends!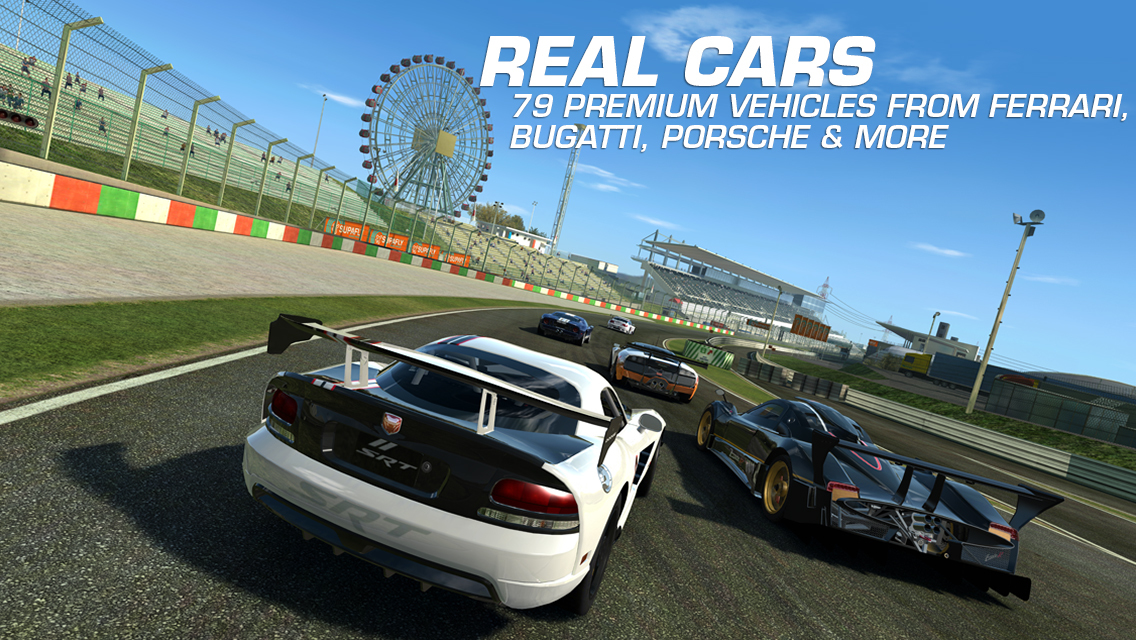 Real Racing 3, Free It's Le Mans time again! The 10 Days Of Le Mans event has you racing the Le Mans circuit for, well, 10 days. You can do it behind the wheel of one of three new cars: the 2015 Nissan GT-R LM, the 2015 Porsche 919 Hybrid, or the 2015 Audi R-18 etron quattro. For those who want to relive the 80s, you can race the 1985 Lamborghini Countach against the 1069 Dodge Challenger RT and the 1966 Shelby AC Cobra 427 in a special Retro Rivals race. Hey, Schmidt, look! I'm riding on my Lambo!
Into the Dead, Free More zombies, but the only plant here is your boot planting into zombie face! Actually, that's not true. You're mostly shooting them in the face in Into The Dead, and now you can do it with some new weapons. Right now you can try to earn the snare which, when combined with a delicious brain-shaped cupcake, provides an effective means of thinning the undead herd. I've been advised to inform you that my description of the snare is likely entirely inaccurate. Mmm, cupcakes.
Call of Duty®: Heroes, Free Okay, really quickly! When you think of Call Of Duty, what's the first thing that jumps into your mind? New defensive structures! Jinx, you owe me a beer! Okay, so this update brings the Bunker and the Hangar, two new ways to fend off enemy attacks. There are also some new events and UI enhancements related to the recently-added Alliance War feature. One cool touch in the new version is that your troops will now show visual differences when you upgrade them, making it easier to assess their level at a glance.
That about wraps it up for last week's significant updates. I'm sure I've missed some, though, so please feel free to comment below and let everyone know if you think something should be mentioned. As usual, major updates will likely get their own news stories throughout this week, and I'll be back next Monday to summarize and fill in the blanks. Have a great week!