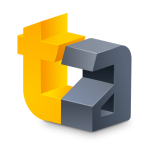 Well, this is kind of crazy. I rarely look at our podcast download stats because… Well, it's just not something I think about a lot. The podcast is just sort of something fun we do at the end of the week when I get a chance to BS with Jared and Mike. I think that reflects on the podcast itself, in that it's just a fun thing we do without worrying about too much. Well, it's been growing steadily over the years and we're at the point now where we're peaking around 63,000 downloads a week. That's insane! If you would've told me back on episode #1 that we'd even have more than a few hundred people listening, I would've been skeptical. But, hey, thanks a ton to all of our supporters and listeners. It's really cool so many people are voting with their downloads.
Oh, and we threw down a great podcast this week too, focusing a bit on Mike's new game Move the Walls (Free), the shockingly elaborate Blades of Brim (Free), and potentially the greatest game in human history You Must Build a Boat ($2.99). Also of course is random talk of the news of the week, our WWDC and E3 plans, and just a hint of wrestling chat near the end.
Don't forget to shoot us emails with any questions, feedback, or anything else relevant or irrelevant to [email protected]. We read 'em all, and love decoding messages written entirely in emoji. As always, you can listen to us with the links below… And if you like what you hear, please subscribe and/or drop us a review in iTunes. Much appreciated!
iTunes Link: The TouchArcade Show
Stitcher: The TouchArcade Show via Stitcher Radio for Podcasts
RSS Feed: The TouchArcade Show
Direct Link: TouchArcadeShow-208.mp3, 104MB
Oh also, if you've got a new game, a great update, just like supporting what we do, or want to get the word out about something cool you're doing in the world of iOS gaming and are interested in sponsoring either of our podcasts, we've got ad packages that can fit any budget. Shoot an email to [email protected] for more information.