A trio of independent studios in France are teaming up to release Void & Meddler, a sickly neon point-and-click adventure full of recreational hormone supplements, synthetic memories, and screech owl people. You'll play as a girl named Fyn, "wandering in an uncertain era, in an undefined city," as the blurb explains.
If Void & Meddler's cyberpunk trappings seem too familiar, it's because the game wears its influences on its sleeve. Rookie developers NO cvt aren't shy about drawing from the works and worlds of Phillip K. Dick, William Gibson, and David Cronenberg. You'll see what I mean in the trailer below:
As mentioned, there are least three different studios working on Void & Meddler in some capacity. The freshly-minted NO cvt is doing the bulk of the design and development, and the two-person team at Blackmuffin Studio is contributing some environmental art. It's early days for Void & Meddler, so there's not much to mull over besides Blackmuffin's dramatic angles and evocative color palette. Their site is full of interesting projects, too.
Michaël Peiffert, lastly, is the founder of Mi-Clos Studio and designer of Out There ($4.99), easily one of the best iOS games of 2014. He's signed on to Void & Meddler in a quasi-publishing role. He's not funding the game—that would be a cool story in itself—but he is serving in an advisory capacity, especially since NO cvt is a brand new studio. In any case, Out There was good enough that I'm interested in anything Mi-Clos slaps its name on in the near future.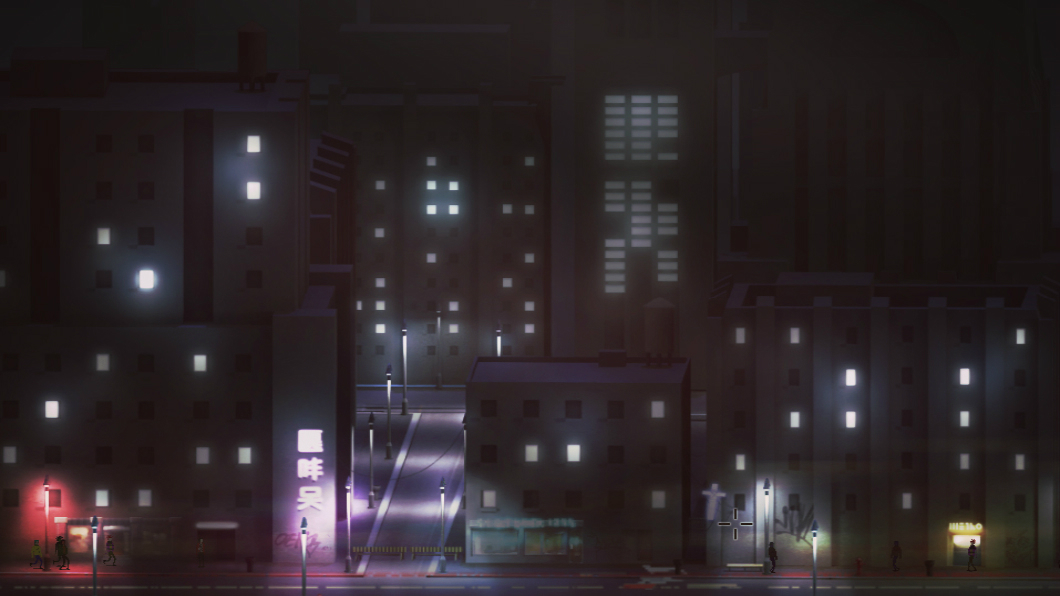 For now, NO cvt are promising a non-linear, branching storyline that will change according to your choices, told across three episodic entries. The first episode is due in October on Steam, but Peiffert mentioned on Twitter that the game may come to mobile at some point. Here's hoping: the last jacked-in adventure game that really caught my attention was Wadjet Eye's Gemini Rue ($4.99), so I'll be glad to have another.
Out There: Ω Edition, meanwhile is currently available on Steam, with a free iOS update in the pipeline.